Once in a while, my colleagues and I notice uncommon names on our MALDI-TOF results. This particular organism came from the urine culture of a middle-aged male.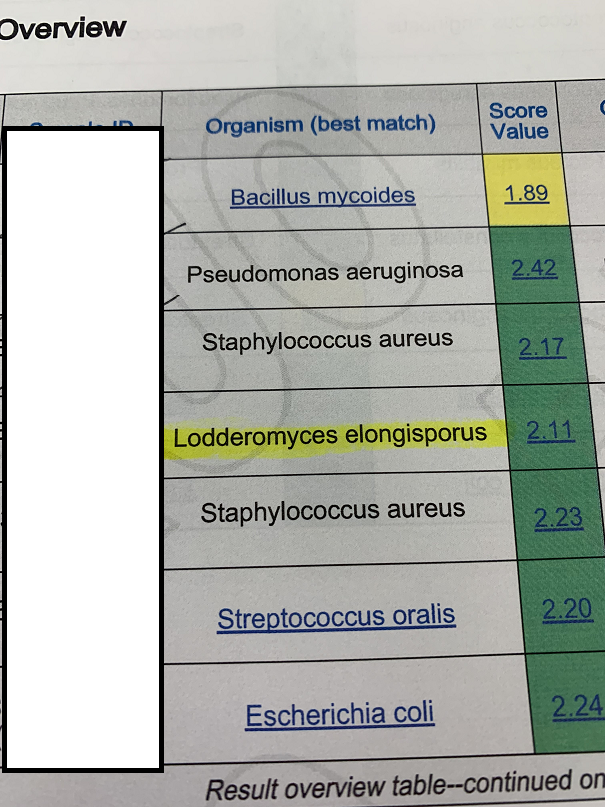 At first glance, we figured it was a type of fungus. To satisfy our curiosity, we searched the web for Lodderomyces elongisporus. Here are some results from our preliminary digging. (See source1 and source2)
It's a bloodstream pathogen.
It was the teleomorph (sexual state) of Candida parapsilosis until molecular data proved otherwise. The difference is in their rRNA.

It's probably safe to assume L. elongisporus has near-identical biochemical and phenotypic qualities compared to C. parapsilosis.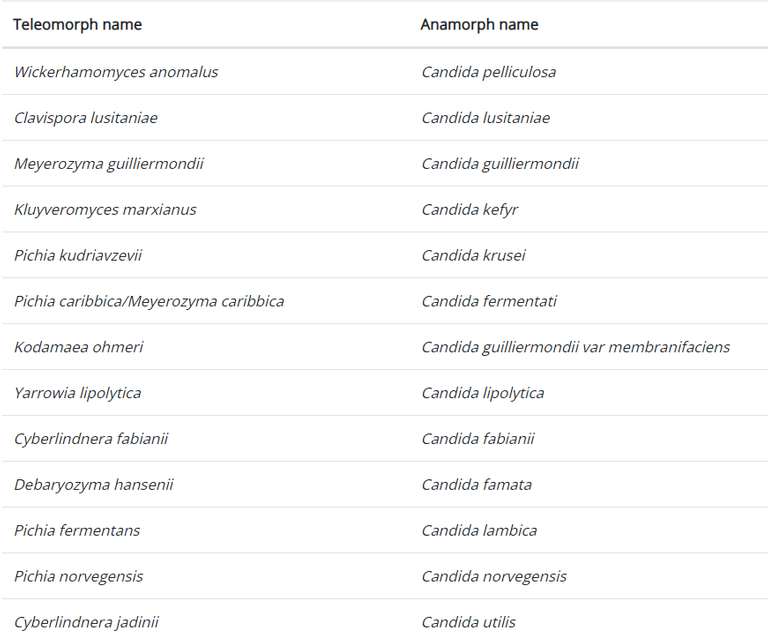 If we check out CDC's list, that's consistent with the claims that they aren't the same organism.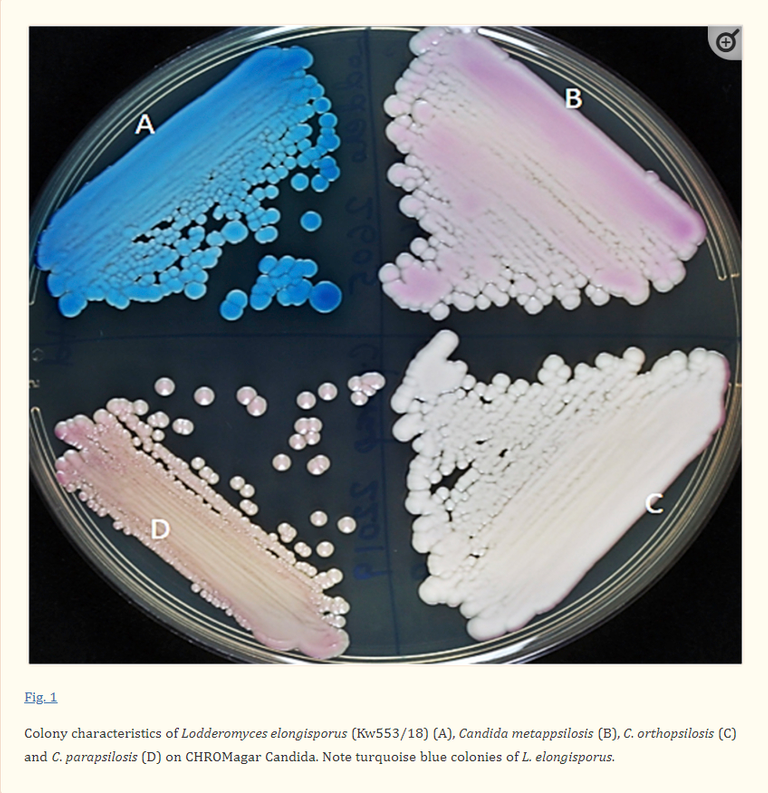 source1
         Here's another trait: L. elongisporous produces a pretty turquoise color when growing on Chrome agar.
---
         So, what does it mean for the patient? Since we didn't have a complete history, we couldn't tell he was suffering from fungemia. Although, it's not uncommon to find the same pathogen in a patient's urine if they were to suffer from sepsis.
         How did the MALDI-TOF manage to identify this organism? I figured the piece that distinguished it from C. parapsilosis might have been content from the ribosome.
         Anyways, it was a learning moment at work.
Posted with STEMGeeks