How often do you folks of the PC Master Race take care of your stuff? I can tell you I have not performed a deep clean of my keyboard since I bought it in 2015.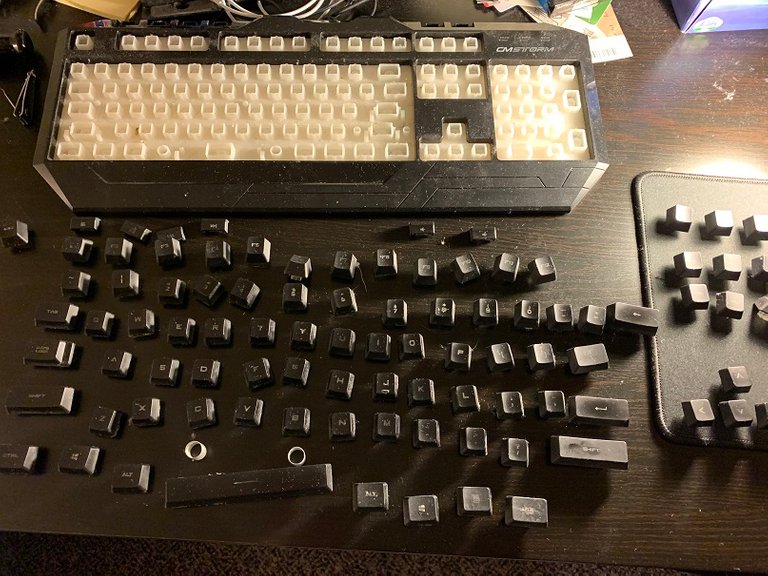 You could tell there is quite a bit of dust build-up over the years. The dust you see is mostly from pulling out the keys. There are even grimes on the keyboard bed. Pulling out the keys is much easier when you have tools designated to do that.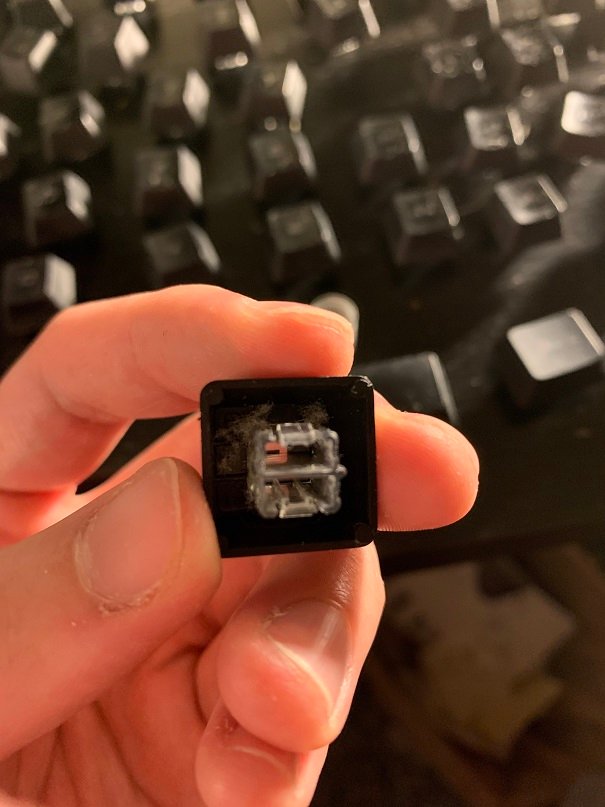 Cleaning the keys and the keyboard wasn't so bad. I took a few alcohol pads and wet them with ethanol as they dried up. The inside of some keys sometimes had dust in them. It was nothing a can of pressurized air won't solve.
         I didn't have to lay out the keys in the proper order, but I figured it would save me time when I put them back together. Since there were no electrical components in them, I could have put them through the washer for a much more thorough cleansing.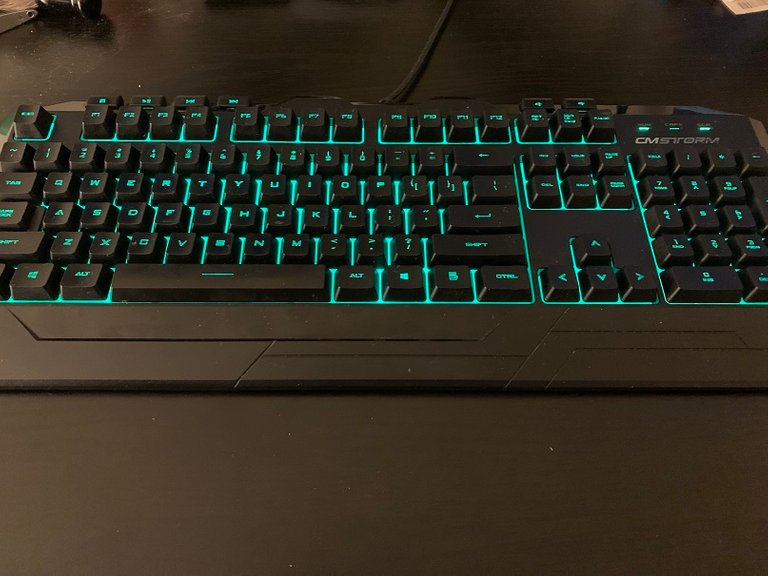 The good news is that the device still works after the cleaning. I even typed up this post after the endeavor, so I would say it was a success! My keyboard has served me for 7 years. From the looks of it, it's got plenty of life left.
Posted with STEMGeeks