So, the other day, I received a notification on my phone.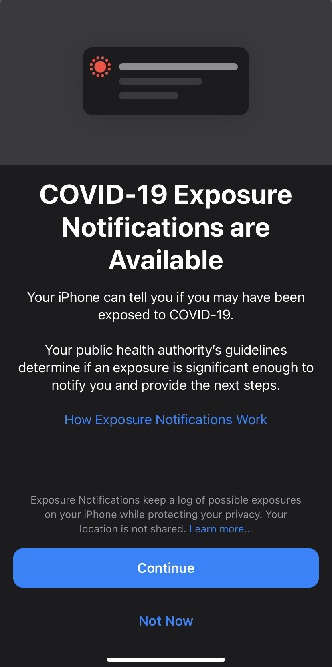 Yes, I do use iOS and this came as no surprise to me. It looks like Apple is stepping in with the contact tracing game. It's even compatible with Android users!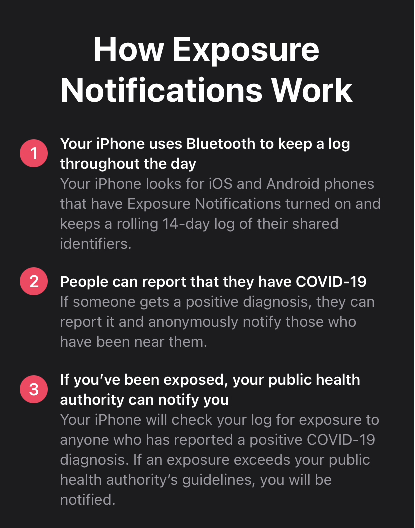 Of course, I was hesitant to put it on. It's not so much about the infringement of privacy. If that's what you are on about, I have bad news for you. You most likely shouldn't have a phone to begin with. This function is definitely not the first thing that's ever tracked anyone these days.
         Some of my coworkers have already enabled this notification. You know, some have children that go to school and social functions that they need to attend. Shocking, I know. Here some of you guys thinking everyone has been living in lock down. That's not even close to the case. I'm curious what this means to medical personnel since we are near high risk individuals all the time. It would not surprise me if it blows up all the time if all the patients turn this on.
         To me, I'm not too bothered with it. It might be useful down the road when a real terrible plague actually hit us. For now, there's no need for me to go for extreme caution. That seems to fuel paranoia and fear and I'm not about to live like that. I treat Covid like a bad case of the flu.
         For those of you who don't know, I came from an East Asian background (yes, I'm American). It's not uncommon to wear masks during the flu season. Personal bubble is very much a thing, even more so compared to the general culture here. So yes, I already keep a distance (not always 6 feet) when I'm socializing. The only people that should be inside that space are family members anyways, but I digress.
         Point being, expect more government overreach at some point.
Posted with STEMGeeks