Here's a little story to trigger the terror in some of you.
         I took the Covid-19 vaccine from Pfizer. The more rural areas do not have the capability to store Pfizer vaccines in extreme cold. So, they will be getting the Moderna ones instead.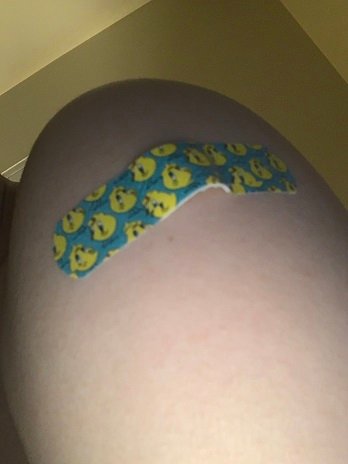 I work in a clinical laboratory. It was only a matter of time before the hospitals "encourage" the personnel to take the vaccine. At first, only frontline staff (think emergency room and ICUs) had the privilege of front of the queue. Laboratory staff were "tier 3" in the initial roll out before going to the general public.
         Then, they realized that the lab actually handled isolated samples of infectious agents. Thus, we got bumped up in the queue. Getting the vaccine wasn't all smooth, though. There seemed to be some miscommunication during their abrupt changes.
         Our lead sent me and some of my colleagues to take the vaccine on Christmas Eve. Unfortunately, the vaccine stations were not open that day. The room reservation notice was misleading in that we thought they were there every day.
         Anyways, we returned the morning after Christmas to get it out of the way. This time, we were able to receive the shot. They gave us the usual documentations and stuff before administering the vaccine. Afterwards, the administrators observed us for about 15 minutes. No one I knew had any immediate side effects.
         For fun, here is Pfizer vaccine component:

         I didn't have any severe reactions to the vaccine itself. I didn't even feel the sore throat until much later in the night and it was gone the next day. The mild soreness in the arm disappeared within a day as well. I heard the second dose is when things will get ugly.
         I had several friends texting me asking how it was. They are anticipating of receiving it within the next few weeks. I suppose they needed some reassurance that nothing crazy was going to happen to them.
         The second dose is not for another 3 weeks, so we shall see what happens then.
         If I die, I'll let you know.
Posted with STEMGeeks