It's almost Thanksgiving here in the USA. You know what that means? It means food, family gatherings (despite Covid), and the dreaded Black Friday. Although this year, there may not be anything to fear. Most people will likely opt for the online shopping approach.

         I've been looking around the Ledger website for a bit and waiting for the discounts to happen. I plan on picking up a Ledger Nano X. Why? As a another access point for my wallet. A hardware wallet may be secure, but it would be an awful predicament to be in when it stops working. Sure, your funds are safe, but your profits may not be.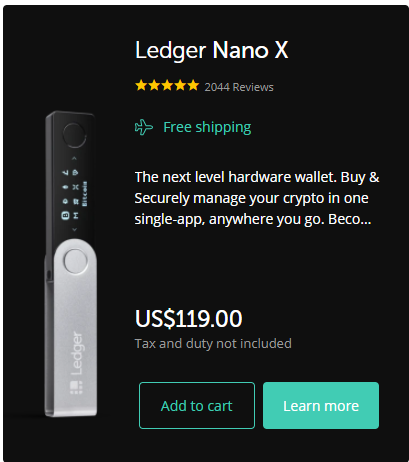 So, why a Nano X? Well, for one, it allows more applications on the device than the maximum of six on Nano S model. In fact, the Nano X claims it could sport up to 100 apps at a given time. A Nano S requires you to delete and install other apps each time you want to access assets not in your lineup.
         The Nano X also comes with a built-in battery, which could be useful in case of power outage. The Ledger devices can interact with Ledger Live through your phone. So, if you are afraid of missing out on profits, that could be another incentive to get the X model. I'm somewhat adverse to hooking up my phone to my hardware wallet, but it's nice to know it's an option.
         When it comes to Ledger Live, there are now more services than when it first started. Unfortunately, being an American citizen meant I couldn't access some of them. That's regulations for ya.

         It would appear that the Ledger team had similar ideas as well. When I acquire the Nano X, I would also have my current Nano S at my disposal. Like the name of the bundle implies, it's giving yourself a backup plan.

         Speaking of backups, I may pick up a few cables as well. Yes, I know, there are other USBs that'd work with your Ledger. The same applies to Apple chargers and cables. But, it's usually better to get the default one from the manufacturer than the knockoffs. That's my experience anyhow.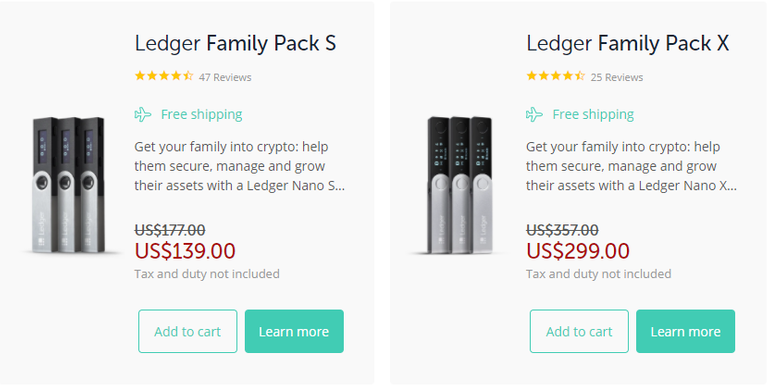 If you are feeling ambitious, you could buy multiple hardware wallets. It seems a bit overkill, but could make great gifts for friends and family.
         You know what I wish they'd sell? More of those lanyards that come in the box of the devices. Who knows? I may get lucky this year.
Posted with STEMGeeks