Recently, Microsoft announced that it will be investing a significant amount of money in OpenAI again. While they had initially invested 1 billion US dollars at the time of OpenAI's founding, it seems that this round will involve even more billions, with some sources mentioning as much as 10 billion US dollars (source).
While all of this is well and good, the first thought that came to my mind was, "What happened to OpenAI's original mission? Wasn't the goal for OpenAI to serve the general public? To not take a corporate and commercial approach?"
A Perfect Deal for Microsoft
For Microsoft, this is a perfect deal. The agreement includes OpenAI's exclusive use of Microsoft's cloud resources, specifically, the Azure platform. Microsoft has also announced that it will be developing many different applications that will include AI as a significant component. OpenAI's development of ChatGPT will be commercialized in a variety of products in various product categories, including chatbots. I wouldn't be surprised if we soon see ChatGPT in voice form, in applications such as robots in education. But also in robots that will be used in our healthcare system, and possibly even as companions or helpers in our homes. And of course, all powered by Microsoft.
Something to do with Control and Centralized Power
Does this mean that Microsoft will gain too much control over us? It will be Microsoft executives who decide what goes into the AI algorithms, where the limits and boundaries are set, and where they are broken. How ethical is the management of Microsoft? How moralistic are they? What about all the other people (Microsoft's employees) working on these AI products and services? Can we trust them? Even if we can, there is still the management that can decide what is and isn't executed. Knowing that management addresses only one stakeholder category, the shareholders, we must fear for what is to come if we continue on this path.
The Heart: AI
In my opinion, it is necessary for AI to be in the public domain. This is for the simple reason that AI will become a part of everything we see, hear, smell, feel, and use in our daily lives. AI will form the heart of all products and services that we can imagine. We are not there yet, but when we take a step into the future, let's say 50 years from now, I am convinced that every product or service is powered by AI. Whether it's in production, development, or even innovation. At some point in time, AI will be all-encompassing.
AI will thus form the heart of a product or service. When we put that heart into private hands, we are making ourselves very dependent on those same private hands.
That cannot and should not be our intention!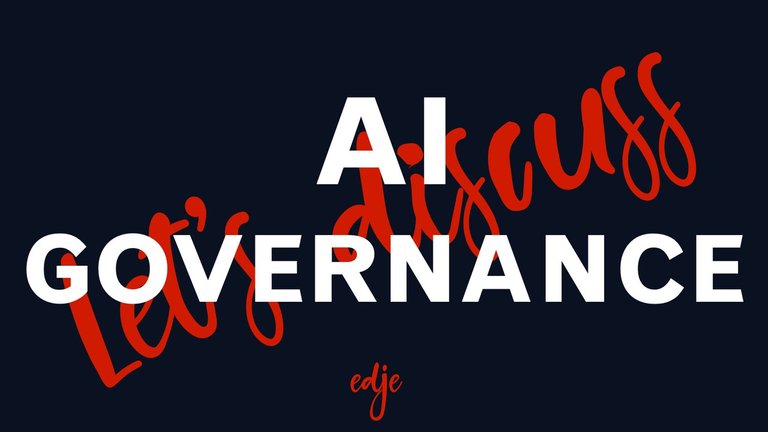 OpenAI: from Good Intentions to Bad Execution
The "we are here for the public" goal of OpenAI at the time of its establishment is also the reason why I was so enthusiastic back then. However, I do not cheer the 180-degree change of course. I am referring to the addition of a commercial branch. The recent deal with Microsoft also raises big concerns for me. This only shows that OpenAI will not do what is necessary for our societies. They achieve quite the opposite. This makes the OpenAI initiative one where knowledge and power are placed in private hands instead of public hands. Unfortunately! A missed opportunity.
Advantages of Private Companies
Private companies are not all bad. I do see the benefits. Normally, we see an acceleration of development when private companies take on something. Commercial companies have a goal and an organizational model after all. The goal, of course, is to make money. The organizational model provides a more harmonious approach from A to Z and executes in efficient ways. Additionally, a private company provides products guarantees for what they deliver and foremost a servicemodel. They do not do that just like that. They do that because the market not only expects it, but also demands it. Just think about what you buy or rent yourself. Would you buy a car without a warranty? Would you buy that car if you couldn't get it serviced? Would you buy that car if it could be serviced, but it's not sure where and when? Apply this to everything you buy, use and consume.
Why do we need organizations?
In terms of organization, we could question the initial approach of OpenAI. Although the goal of OpenAI was cool, namely to serve society, all of us, its organizational model was and still is not democratic enough.
Some will argue the need for an open-source approach. Now, I fully support open-source when it comes to AI itself, the technology, the training models, the data that feeds the training models, and so on. But I do not support the organizational model of many open-source communities. Normally, there is no organizational model at all. Furthermore, there is often no guarantee given on the products and services that are produced by these open-source communities. In addition, a service model is often hard to find. It is commercial companies that often build a service model around open-source software. Service models that are essential for mass adoption.
The relatively new sector, the crypto world, which is built on the idea of no central entity or control, has its advantages. But it has also shown that it often lacks the power to act. The lack of an organization is one of the key reasons. The result is often that individuals do what they want to do, want to do everything themselves, do not seek cooperation enough. And when cooperation is sought, it is often thought in terms of: "When you don't do what I want, I'll just go on alone."
The bundling of forces is not promoted in this way. While bundling of forces is essential. It is better to work on a few services with the right set of people than to let these people all work on their own versions of a service. And that's exactly what happens too often in, for example, the crypto world. Too many projects with too few skilled people in terms of knowledge and expertise to invent, develop, package, market, sell and so on. The same applies to the open-source communities that emerged long before bitcoin was invented.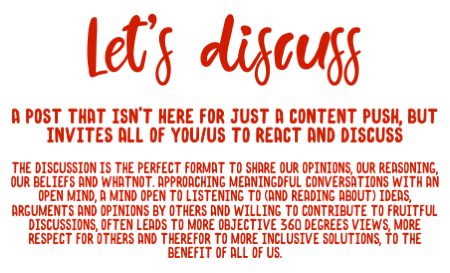 Democratic Organizations: Have Existed for Longer Than Today
In the distant past, I was very charmed by Ricardo Semler. A Brazilian entrepreneur who, as early as the 1980s and 1990s, stood for the democratization of companies. He was a driving force behind new forms of organizations. Forms of organization in which the employee has much more influence on the management of the company. Semler has shown that his approach has been very successful. From a more or less bankrupt estate that he inherited from his father, he created a billion-dollar empire. Many of his businesses proved they were able to deal with bad times, such as the financial crisis of a decade and a half ago. After the disaster had occurred, his companies have shown they dealt much better with this crisis. No bankruptcies within the Semler empire. Cases are known in which employees voted for a (temporary) salary reduction or even agreed fully to suspend salary payments. A joint decision to help the company and therefore all employees in the company and themselves. Even if it is at the expense of acquired rights, including the salary. Democratic and social at the same time, while the ideology of the free market and free choice is embraced still. Perfect! Right? However, for AI and our future, such organizational models are not good enough. At least, that's what I think.
New Forms of Democratic Organisationmodels: EdenOS
Recently, I came across an interesting democratic organization model called EdenOS. To be honest, I haven't delved too deeply into this model yet. From what I know, EdenOS is primarily an organization that manages a validator/witness node within the EOS network. What I also know is that EdenOS is trying to set up an organization with a high degree of democracy. In this model, leaders are elected by the community. Nothing new. However, the method as well as the frequency of re-elections are quite unique. Elections take place in different rounds and work towards the final elected leaders, with random factors included to prevent manipulation. Additionally, elections take place every three months, which is very frequent. The high frequency prevents the reduction of many forms of abuse.
The concept is very interesting, in my opinion. Time will tell whether this model works for what EdenOS has in mind. Whether this is the correct model for developing and running software, products, and/or services from an open-source perspective remains the question.
Let's Discuss: AI
I'm very curious about your perspective on the world when it comes to AI. What do you think is necessary for the development of AI? What will it bring us? What are the dangers? What should we steer clear of? What will we have to accept? And what do we want to embrace? I'm looking forward to reading your thoughts, ideas, arguments, and opinions.

a HIVE original
all media by edje unless stated otherwise