One of the most prestigious science and design awards in the UK, the James Dyson Awards 2020 winners have been announced. For the first time in the competition's history a Sustainability category was included as well. The internationally recognized rewards the winners with £30,000 each, as well as a £5,000 contribution to the university of the International winner.
International Winner: The Blue Box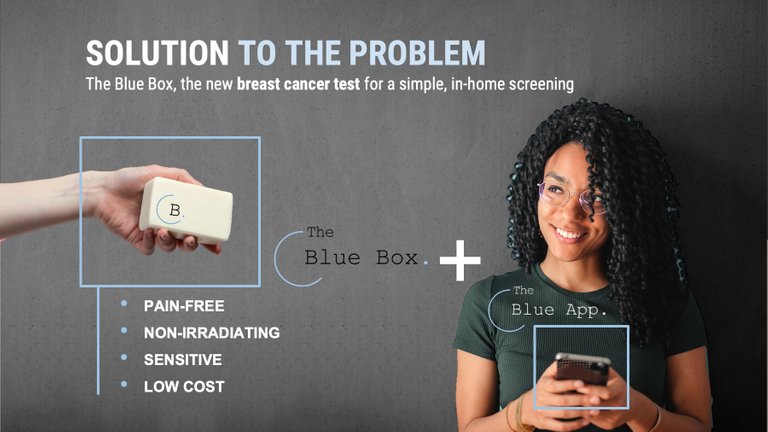 The Blue Box is a small and low-cost at home breast cancer testing which allows the user to get accurate testing results simply by introducing a urine sample.
Designed by Judit Giró Benet, the testing box comes with an app which allows multiple female users to enter their profile. When submitting a urine sample, the Blue Box can return results within 30 seconds thanks to its six sensors and AI in the app. Accuracy is lauded at +95%.
Benet started the design of theBlue Box in 2017, when she created an initial prototype as her biomedical engineering bachelor thesis.
The prototype, which cost only $35, was tested with 90 urine samples, obtained from a local hospital, and had a 75% sensitivity. After moving to California, Benet met her now friend Billy, who has a computer science background. Together they started building the second prototype, which was enhanced which artificial intelligence, running in the cloud, allowing a much more accurate testing. The second prototype achieved a sensitivity above 95%.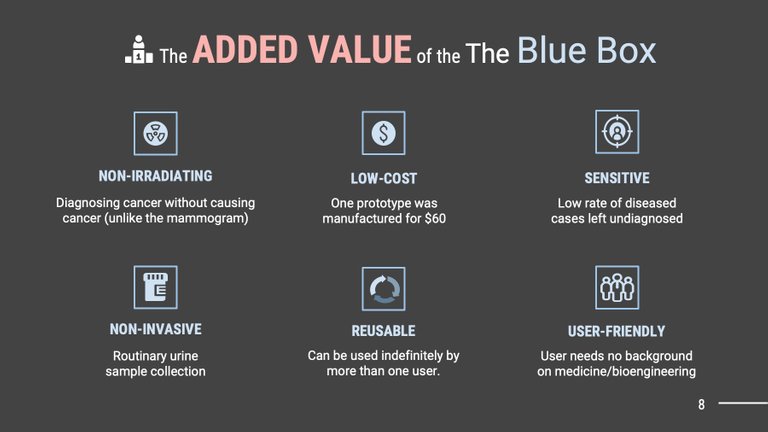 Benet, who hopes to patent the Blue Box and Blue App, is looking for funding and to increase the number of tests. More information about the Blue Box can be found on its website.
Sustainability Winner: AuREUS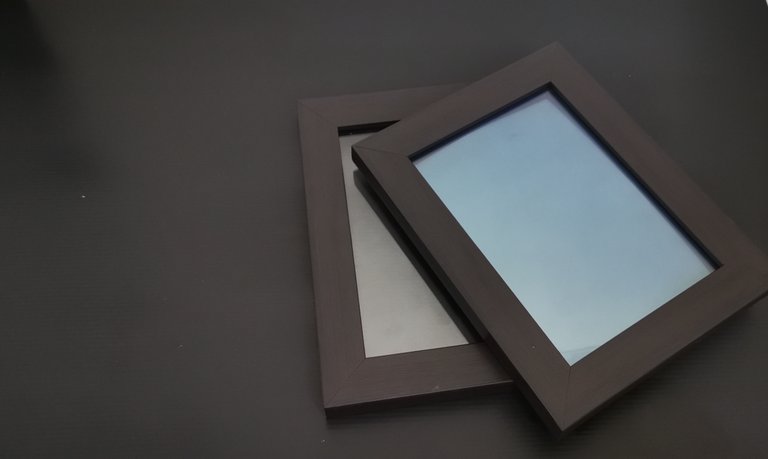 Awarded for the first time in the James Dyson Dyson Awards, the Sustainability award went to the Canadian AuREUS project which generates clean renewable energy with "solar panels" made from upcycled crop waste.
AuREUS, or Aurora Renewable Energy & UV Sequestration, consists of two products: Borealis Solar Window and Astralis Solar Wall, which capture UV light which can then be turned into electricity.
The main benefit of AuREUS, aside of the fact that the panels' resin can be made from local crop waste, is that the panels can also function when not facing direct sunlight since they capture UV light. As a result this means that the panels can be used as window walls and on skyscrapers, where current solar panels lack efficiency and are difficult to deploy due to their heft.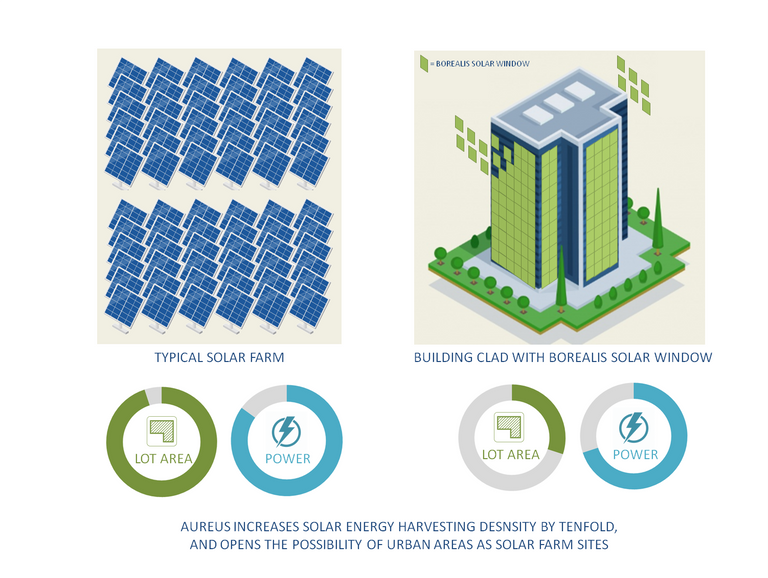 The team behind AuREUS claims its technology is cheaper and more efficient than any currently existing similar approach or more traditional systems. The idea for AuReus was inspired by the Northern and Southern Lights, also known as Aurora.
For more information about AuREUS, check out the Dyson Awards site.
Posted with STEMGeeks