Hi there. As Valentine's Day is near, I would like to start a Valentine's contest. The motivation behind this contest is based from my work where this Math Love Day on February 14.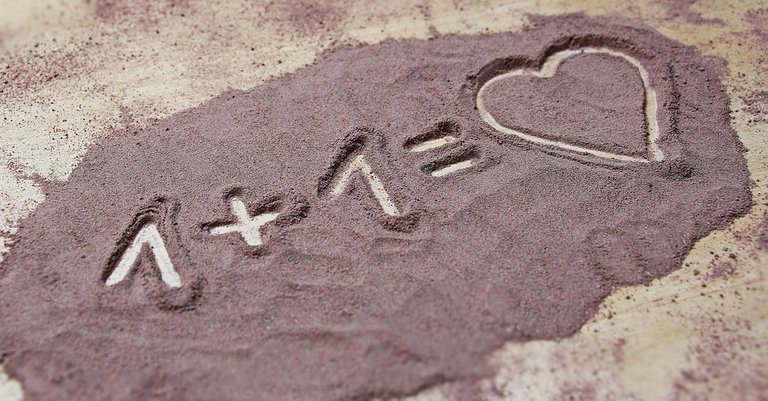 Pixabay Image Source - Kind Of Silly Math & Love Picture
This contest is simple as those willing to participate have send a reply to What Do You Love About Math? in the comments section here.
Three lucky participants will be chosen at random for a prize. Each of the three lucky winners receive 8 STEM each. I will use a random name picker such as this to choose the winners.
I will announce the winners in a different post on Wednesday February 17th, 2021 at around 10 AM EST. You have a bit of time to participate.
Answers in the comments section can vary. You can love certain numbers, certain math topics and math subbranches, certain formulas, certain equations, certain math models. You can have silly answers such as "I love how math hurts my brain when I solve this equation/proof" but try to avoid these type of answers.
Examples Of Math Topics You Can Love
---
Multiplication
The Number Pi Π
Euler's Constant e = 2.71828
Calculus
Compound Interest
Statistics
Trigonometry
Addition
Negative Numbers
Black-Scholes Formula For Finance
Graphing
Greek Letters Such as α, β, γ, δ, ε, τ, σ, μ, ω, θ
For me I do love and appreciate random variables from the probability side. To be able to classify different random variables with their properties is quite neat I have to say.
What Do You Love About Math?
Posted with STEMGeeks