Hi everyone. In this technology post, I want to show some cars (not RVs) you can sleep in. The motivation behind this post was from mainly watching some of the new and upcoming cars from the recent Shanghai Auto Show 2021.
XPeng P5
---
Chinese electric car company XPeng has released their P5 EV vehicle at the Shanghai Auto Show recently. The one feature that stands out from a utility perspective is the sleep mode in this car. You can see a sample of the sleep mode at the 4:41 mark from the Youtube video here.
The front seats in this car can recline all the way back such that you can rest your body with your head on the back seat. I have included two screenshot images from the Youtube video.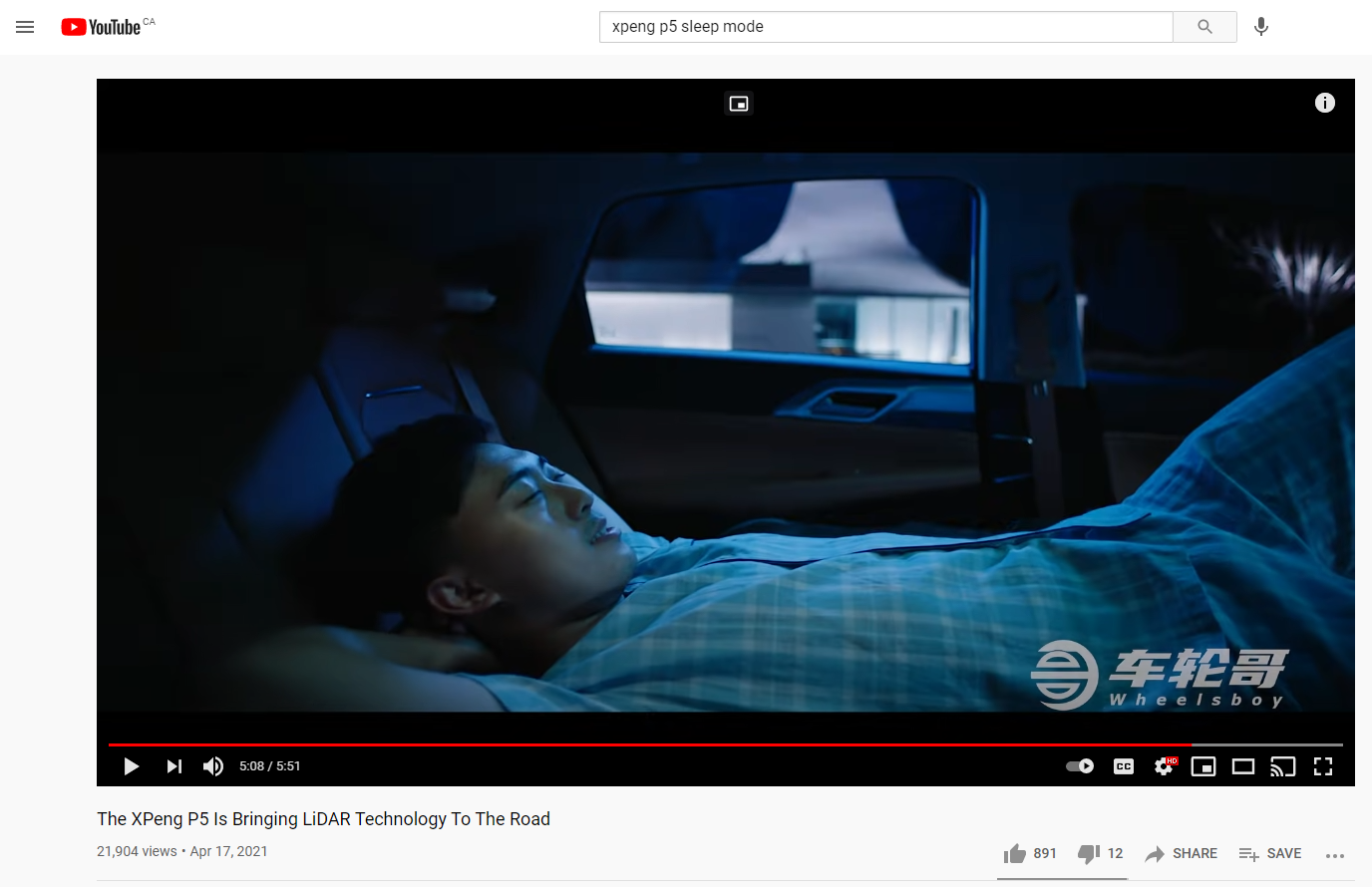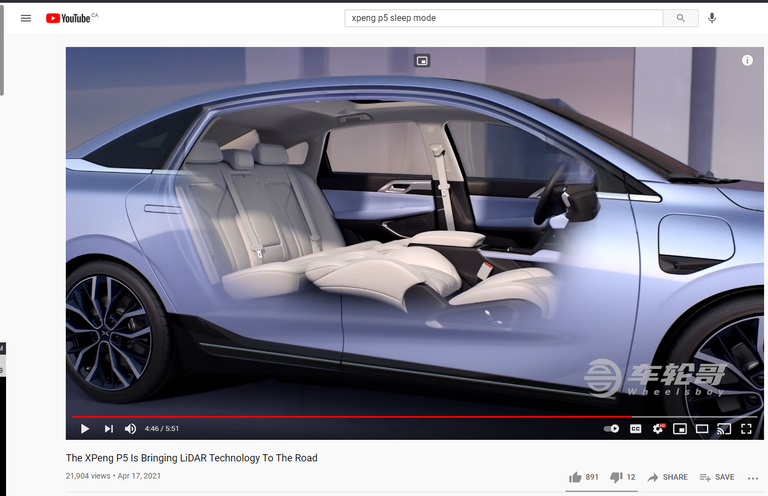 Volvo 360c Autonomous Car With A Bed Inside
---
Volvo has developed an autonomous concept car with an actual bed inside. The upright chair can transform into a bed where the back of the chair moves back to make space and there is part underneath the chair that comes out to extend the chair into a bed. (Screenshot below)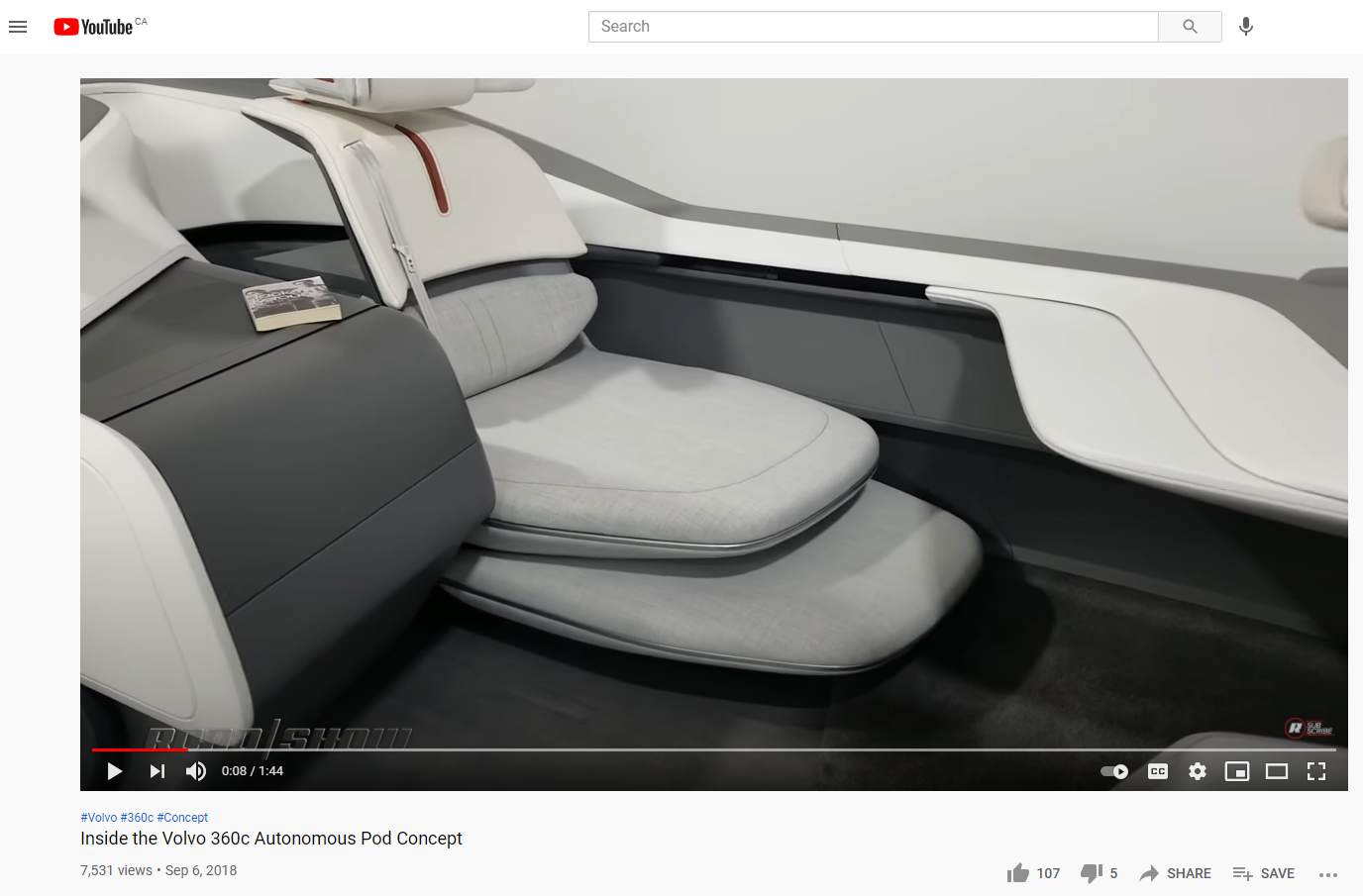 Here is one video of this Volvo car. The website is here
The inside of the Volvo car is like a mini hotel room. There is a TV in the front, extra seating for meetings, storage, and a table. I am extremely skeptical of the autonomous feature in this car. The idea of sleeping in a moving autonomous car does not sound safe.
Dreamcase Car Bed
---
This thing here is not a car but an accessory in the form of a foldable mattress for the car. Dreamcase is a bed in a box system for cars that is ideal for travelers. No need for a RV. There are quite a few videos out there such as this one that feature the Dreamcase mattress with Tesla cars.
Dreamcase has car beds for other car brands such as Audi, Lexus, Skoda, Mercedes, Volkswagen and Citroen.
I have not checked their website in great detail for pricing as there are so many models. For the Tesla Model S, one foldable Dreamcase mattress costs € 699.00 with VAT excluded for customers outside the EU.