Inventor Eric Martin based in Toronto, Ontario, Canada has created this product Boxr which is a smart bench that aims to reduce the amount of delivery thefts on porches. The website is called North Of Modern for the Boxr product. Screenshot below.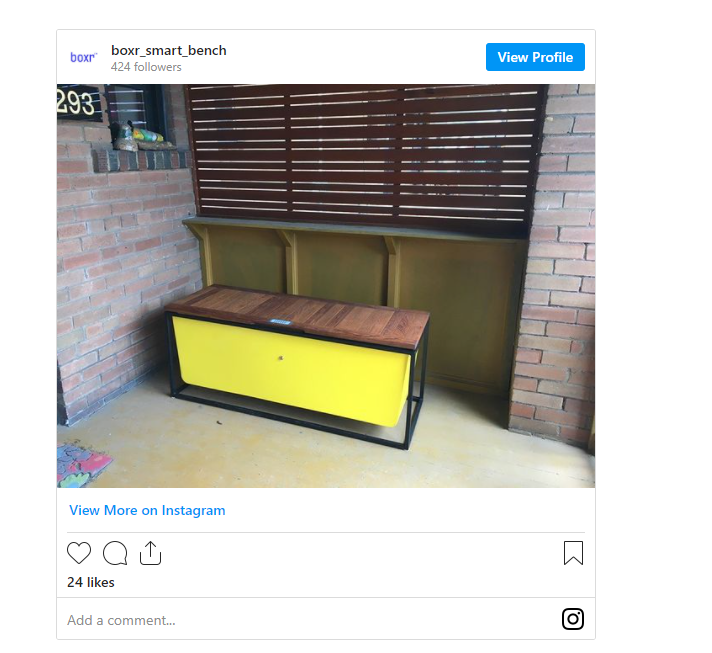 I found out about this product from this Youtube Video from CTV News. CTV News is a Canadian based news network.
On the outside it looks like a bench, but it serves a storage unit on the inside with a lock.
---
How It Works
Source: https://www.blogto.com/city/2021/03/toronto-prevent-stolen-packages/
After ordering something online, delivery instructions must be entered with a note to the delivery people on how to use Boxr.
"The delivery personnel finds the Boxr access code on the shipping label and enters it into the keypad to unlock the box," says Martin.
"The personnel then opens the box, places the package inside and closes the lid, which self-locks after a set amount of time. For exchanging stuff with peers, simply text the access code to your friends, neighbours or family, which they enter into the keypad to open the box and place things inside or take something from it."
---
On the website, you can reserve a Boxr for $50 CAD. This reserve thing sounds like a pre-order. I would have to look more into this.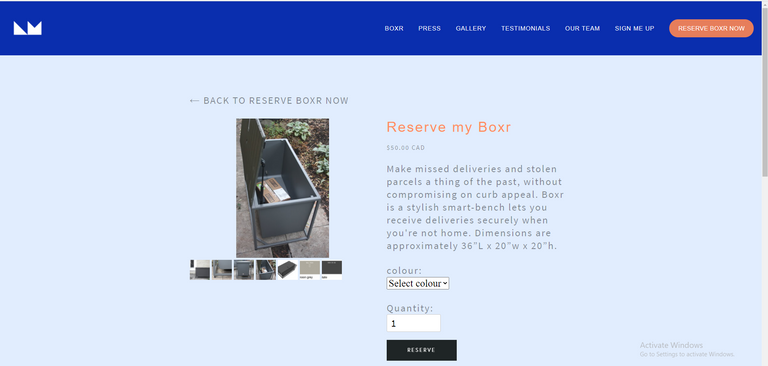 As I don't do that much online shopping so this would not be for me. Also, I have the option of having delivered items to my nearest pickup location as I am walking distance from it.
I see this product having some buyers but I cannot see this as being a viral global product.
Thank you for reading.
Posted with STEMGeeks