Ich habe Leonardo.Ai weiter getestet und mir die Canvas-Funktion ein wenig angeschaut.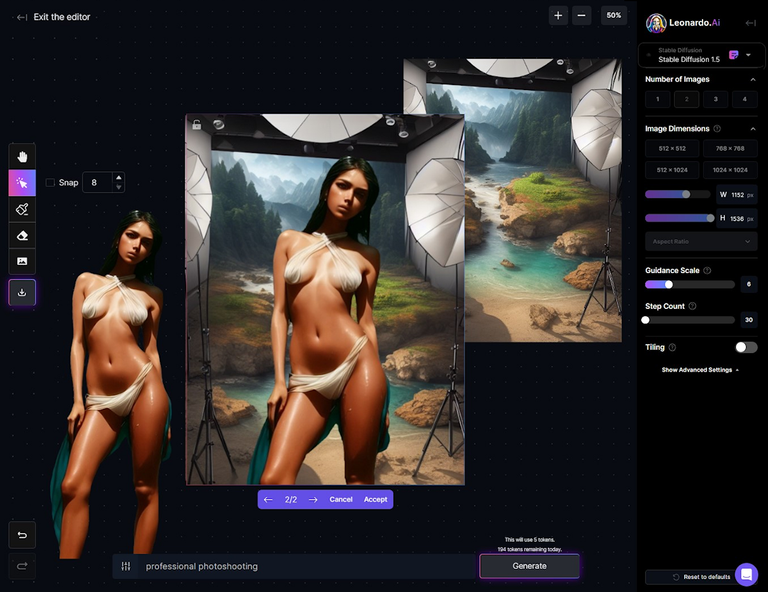 Dieses Tool erlaubt das Weiterbearbeiten erstellter Bilder und nicht nur solcher, die mit der AI selbst erstellt wurden, sondern auch das Hinzufügen anderer Images. Die einzelnen Sujets können als eigene Objekt-Layer arrangiert und bearbeitet werden, wobei der Funktionsumfang noch nicht übermäßig groß ist - aber es zeigt wohin die Reise geht. Es können mit dem Canvas-Tool nicht nur Collagen zusammengestellt, sondern mittel weiterer AI Bildgeneration neue Gesamtbilder erzeugt werden, wobei das coole daran ist, dass freie Bereiche entsprechend des Prompts mehr oder weniger passend zu den bestehenden Inhalten ergänzt werden. Die AI zeichnet so gesehen um die bestehenden Bereiche weiter.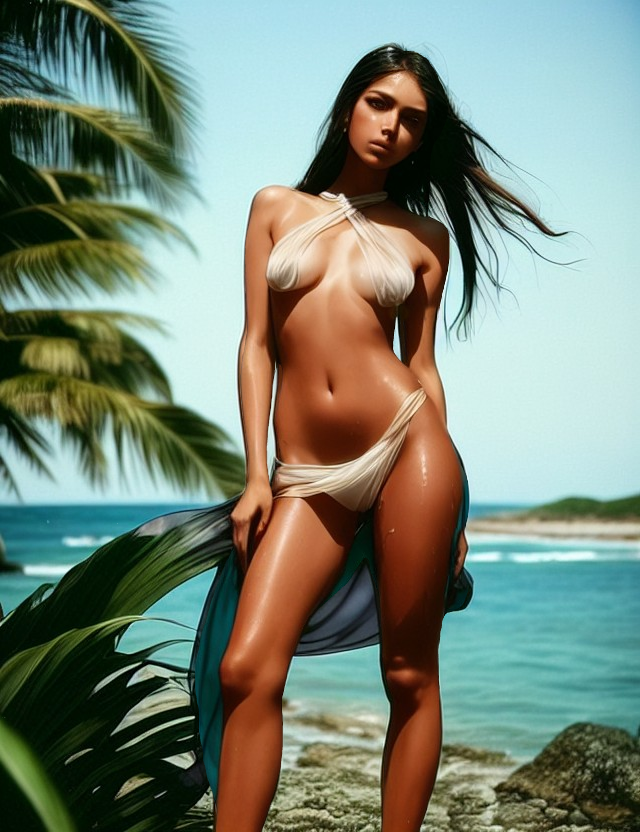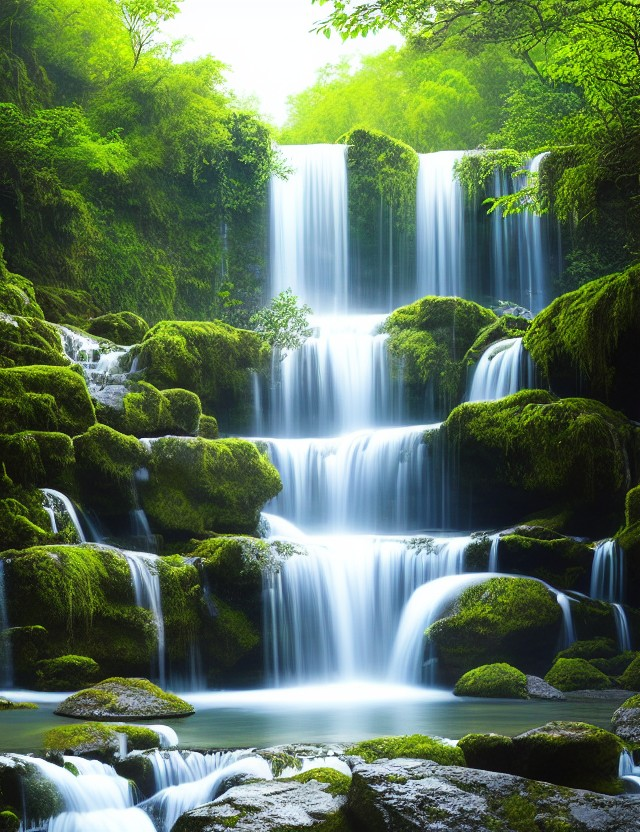 Nach einigem Herumspielen habe ich so aus zwei vorher mit Leonardo.Ai generierten Bildern ein neues Bild erzeugen lassen, wobei die AI die freien Stellen ergänzt hat. Das war jetzt keine aufwändige Neukomposition, allerdings waren doch einige Arbeitsschritte nötig. Zunächst habe ich die Frau am Strand generiert, den Hintergrund entfernt und im Canvas-Tool exakter freigestellt. Danach habe ich ein Wasserfall-Image erzeugen lassen und beide Sujets im Canvas-Tool arrangiert. Herausgekommen ist ein Bild, bei dem die Frau nun vor einem Wasserfall zu sehen ist.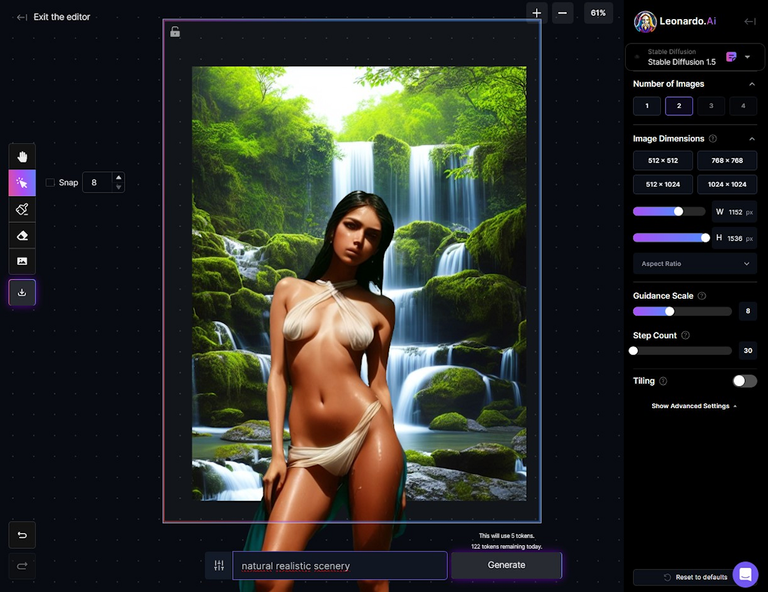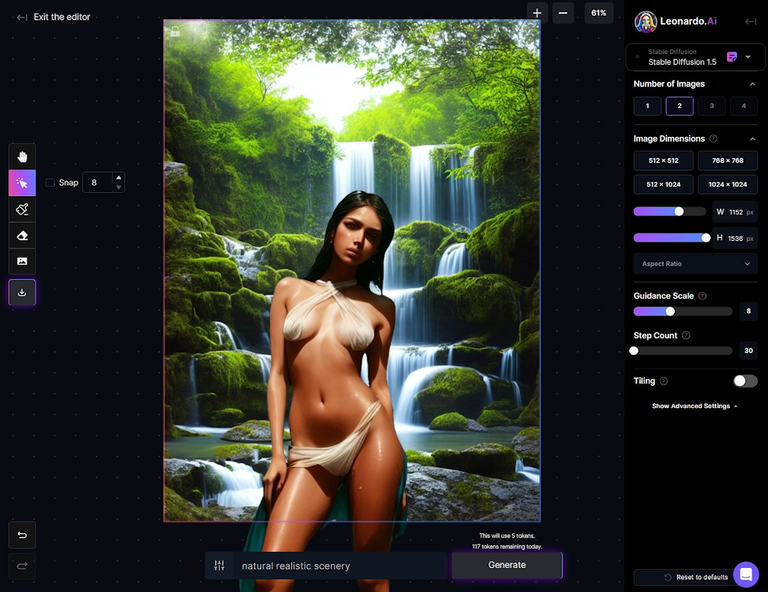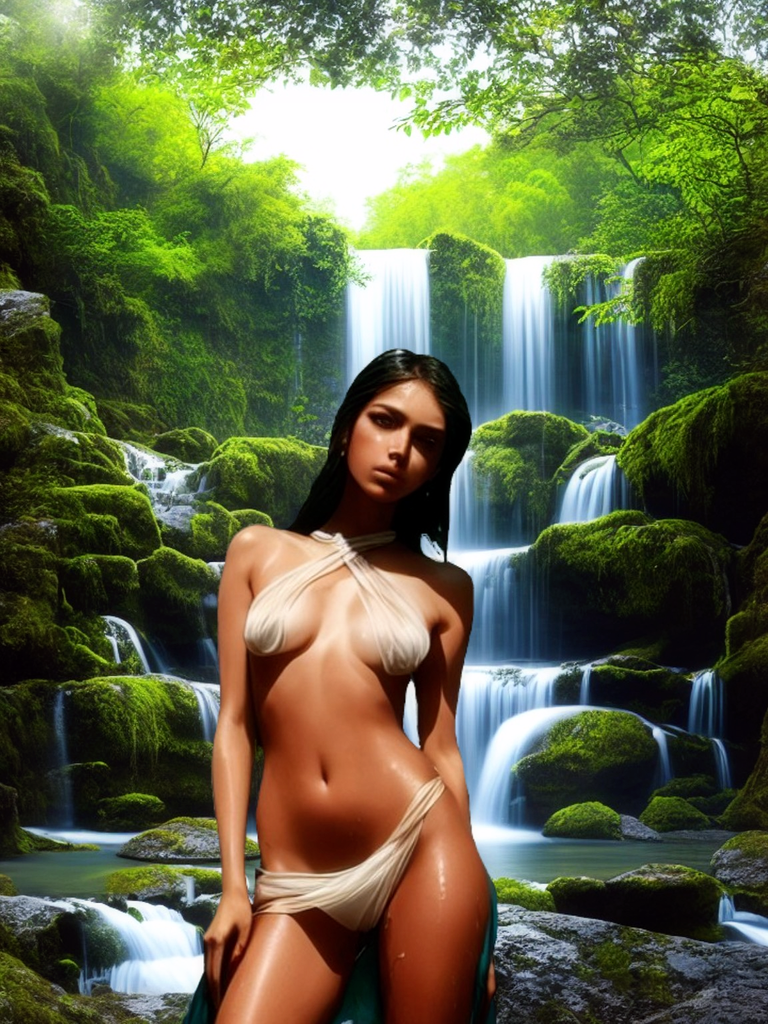 Probiert es selbst aus - es macht Spaß und eröffnet viele Anwendungsmöglichkeiten!
---
I tested Leonardo.Ai further and took a look at the canvas function. This tool allows further processing of created images and not only those created with the AI ​​itself, but also adding other images. The individual subjects can be arranged and edited as separate object layers, although the range of functions is not overly large - but it shows where the journey is headed. Not only collages can be put together with the canvas tool, but new overall images can be created using additional AI image generation, whereby the cool thing is that free areas are added more or less to match the existing content according to the prompt. In this way, the AI ​​continues to draw around the existing areas.
After some playing around, I had a new image created from two images previously generated with Leonardo.AI, with the AI ​​filling in the blanks. This wasn't an elaborate new composition, but a few work steps were necessary. First I generated the woman on the beach, removed the background and cropped it more precisely in the canvas tool. Then I had a waterfall image created and arranged both subjects in the canvas tool. The result is a picture in which the woman can now be seen in front of a waterfall.
Try it yourself - it's fun and opens up many possible uses!
---
Hier noch ein Verweis auf meinen vorangegangenen Leonardo.Ai Post: / Here is a reference to my previous Leonardo.Ai post:
https://peakd.com/hive-163521/@digitalmike/auf-der-whitelist-bei-leonardo-ai-whitelisted-at-leonardo-ai-d-e
---
Leonardo AI Website
www.leonardo.ai
Leonardo AI Discord Server
https://discord.gg/leonardo-ai
Leonardo App
https://app.leonardo.ai/