Hi fellow Hiveians,
Today I wanted to partake in a little post question by @rishi556. Nothing crazy or official contest stuff but I appreciated the topic! Why do we have particular witness votes? Find out!

Be My Witness
So witness votes are an important aspect of being here on hive for many reasons. For one it helps drive governance of what goes on. There are some witnesses who do more than others but overall my witness philosophy may be a bit different than others. I'm more about helping out people in the lower ranks of the witness pool than I am about supporting the elites. I only have 3 people in top 20 that I support.
@peakd - the best interface and always updating their stuff to keep things going and put out new features. Love supporting these guys!
@stoodkev - keychain has been a huge improvement to my experience, especially knowing that the transaction info is encrypted on my computers rather than relying on a website. No shade to hive signer because that's what we have to use for phones but still. Good stuff!
@ocd-witness - they really do a considerable job to encourage communities and engagement here on the chain. It's great that the incubation programs are so expansive, helps with people getting more stake on the platform!
@curie - is an excellent nonprofit curation program. I've received a lot of support for them and it's really helped my account grow so I'm grateful and willing to help them with a witness vote!
@threespeak - video platform, good stuff. Easy vote for me.
@dbuzz - innovative way to bring microblogging here. Good vote!
@actifit - I'm trying to help out the apps we have to give them support even if I don't use it.
@liondani - does an awesome job keeping the @skatehive community going with an awesome 50k HP delegation. Easy vote for me!
@stem.witness - love the stem community, good vote for them.
@nathanmars - the biggest twitter hustler I've ever seen. Cool guy, interacted with him before he made a witness and liked it so wanted to help em out!
@bdcommunity - bought a lot of stuff from them when the monster market was a good deal for them. Cool group!
@hextech - @edicted convinced me. Nah he's cool, enjoy helping them out with my vote!
This has gotten long so since I don't want to tag any more, the other votes are random but I'm voting for the people near 100 so they can get some possible blocks and advance in their rankings to knock off some of the dead witnesses just sucking up spots. Maybe I'll run a witness someday but until then I'll keep helping out some great people as well as the little guys!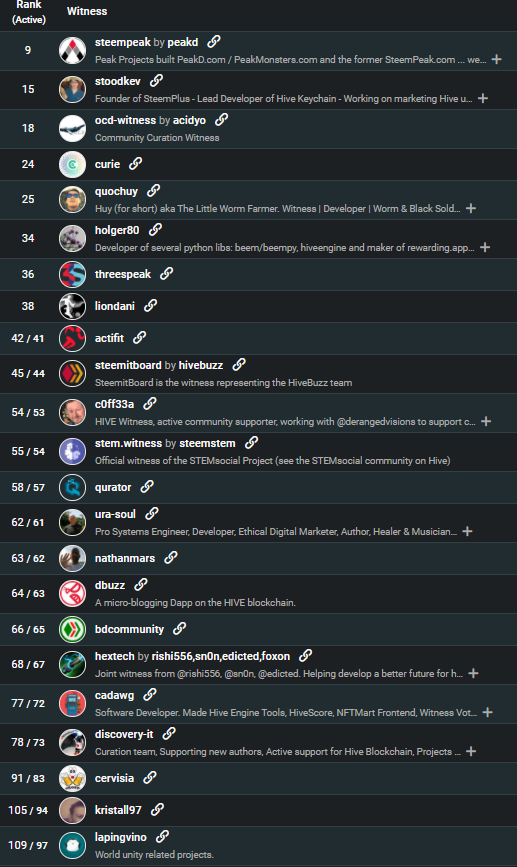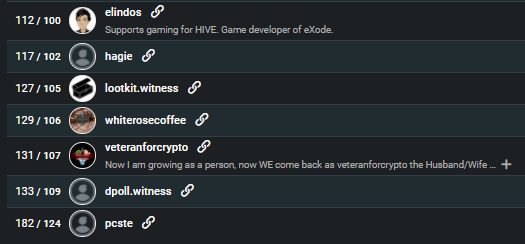 Connect with me!
Do you want to get paid, in crypto, for searching the internet? Try using and signing up for Presearch to earn some great crypto! I've currently got 2,024 PRE tokens, with a market value of $35.13. It doesn't sound like a lot but when you search using sites like Google you get paid $0! Join Presearch to break Google's stranglehold on the internet searches. If you'd like to sign up, use my referral link!
https://www.presearch.org/signup?rid=513043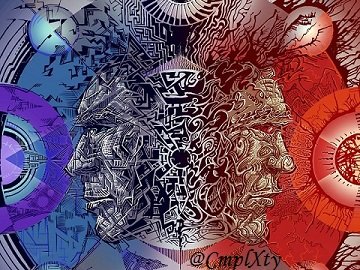 Posted with STEMGeeks