Hi fellow Hiveians,
Today I finally finished the formal education piece for Python! There is so much more to learn and understand but the formal training material is done!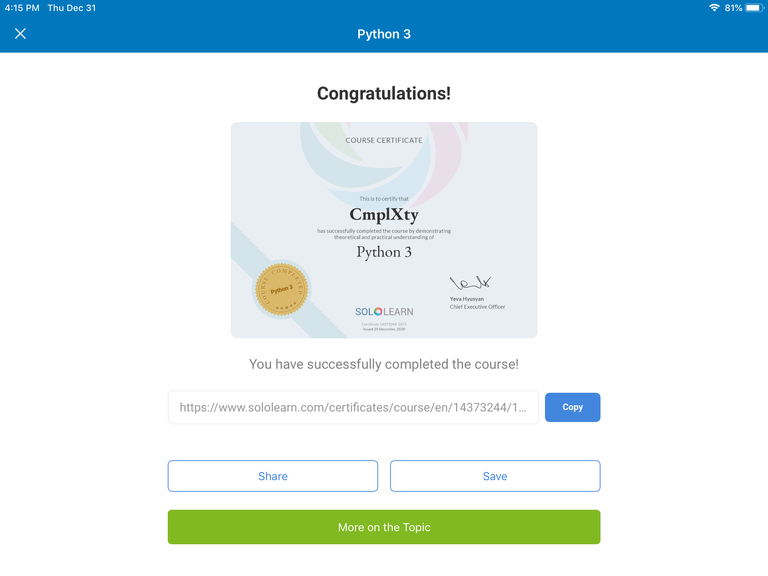 Slithering Forward
I'm excited to finally complete the formal education piece of Python. There were a lot of things I was looking up and getting assistance on but that's what I think is par for the course for learning something new, especially for me since I am not a programmer by skill set. I am good with computers but coding wasn't something that came easy to me. I think like anything though, with dedication and determination you can do whatever you want.
I set a goal to finish it by the end of January so I'm glad that I finished it a month ahead of schedule! There are definitely things I need to really figure out the ins and outs for and I will be spending a lot of time trying to figure out free things to help me in the coding process. If you have any tips of ways to help increase exposure to coding i am definitely open to suggestions!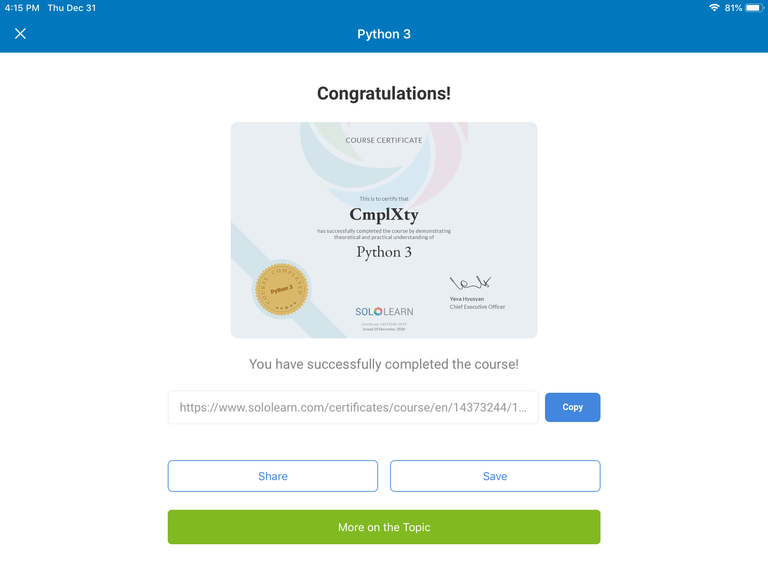 The next language I am going to work on learning is JSon which will come later on. I think I will set it as a goal to complete the material in the month of February. I want to spend January trying to get my feet soaking wet with doing some type of coding with Python. There are huge markets for Python coding in AI and healthcare so it would be great to capitalize on that! I was hoping to write a simple basic game and when I was looking it up earlier it was feasible I just need to get used to the Python program versus the training software.
What other languages do you think it would be helpful to familiarize myself with? I tried C++ and it was awful. Too granular in my opinion so even though things depend on it, I want to focus time on doing some of the easier languages since it's doable but not a natural talent of mine.

Connect with me!
Do you want to get paid, in crypto, for searching the internet? Try using and signing up for Presearch to earn some great crypto! I've currently got 2,024 PRE tokens, with a market value of $35.13. It doesn't sound like a lot but when you search using sites like Google you get paid $0! Join Presearch to break Google's stranglehold on the internet searches. If you'd like to sign up, use my referral link!
https://www.presearch.org/signup?rid=513043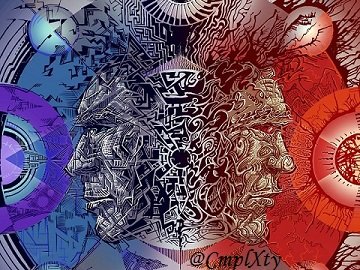 Posted with STEMGeeks