You need to have seen the joy and excitement on our faces doing this project and how happy we were afterwards. It was an awesome opportunity to learn.
Studying Engineering without much hands-on related projects is like preparing for an exam without the right materials. This factor is one of the many reasons we have half-baked Engineers especially in Africa and some developing countries.
Back here in my University, my group members and I decided to make a simple fire alarm with buzzer for our Electrical Engineering project using readily available and easy to get materials such as a veroboard, jumper wires, switch, LED, infrared sensor and many others.
WHY WE CHOSE THIS PROJECT?
Over the news, numerous fire accidents are reported in many part of the world. Here in Nigeria, fire accidents occur for many reasons owing to the lack of technological advancement, negligence on our part and no functional body in charge of overseeing safety regulations. Fire accidents that takes place in residential, commercial or industrial buildings poses more threat to lives and property. They can be abated with proper setup of fire alarm systems.
The reason why fire is always able to engulf households or workplaces is as a result of poor fire alarm systems or bad (faulty) fire security system. Owing to all these, it is very important to include a fire alarm in our security system in order to minimize fire hazards.
The sole objective is to protect lives and properties. So, we chose this project in other to help solve this problem of fire accidents especially in homes in our own little way by designing and building a simple, portable and affordable fire alarm system.
Imagine the pain and suffering this will alleviate especially when it comes to loosing loved ones, properties worth millions of dollars, investments and jobs due to fire outbreaks.
THE WORKING PROCESS
LIST OF COMPONENTS USED
led
resistor (100n)
buzzer
infrared receiver
Nbc547 transistor
switch
connecting wires
soldering iron
voltage regulator
IMAGES OF SOME COMPONENTS USED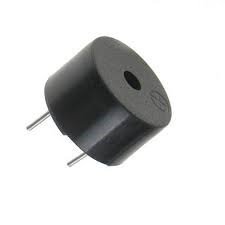 PHOTO: picture of a buzzer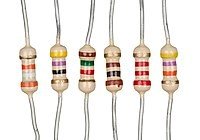 PHOTO: Picture of a resistor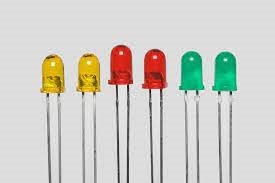 PHOTO: Picture of different kinds of light emitting diode (LED)
CIRCUIT DIAGRAM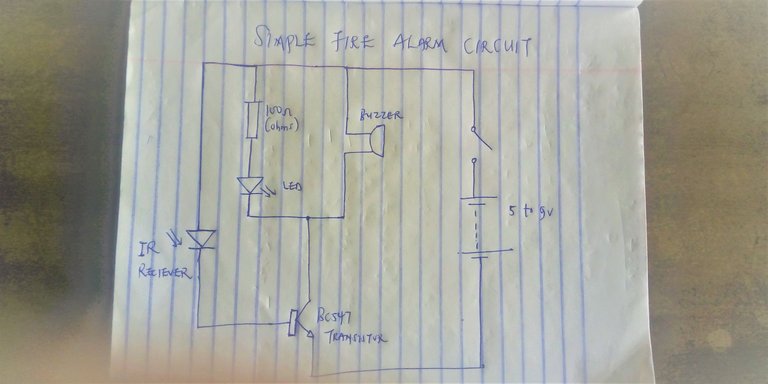 PROCEDURE
100ohms resistor was connected in series with the led indicator and both were connected in parallel across the buzzer, the positive terminal was connected to the positive terminal of the infra-red receiver which was then connected to the base of the transistor. The negative terminal of the previous connection between the resistor, led and buzzer was then connected to the emitter of the transistor. A 5v supply was then connected to the circuit such that the positive terminal was connected to the positive terminal of the buzzer and the negative terminal was connected to the collector.
The working principle of fire alarm is such that if there is any fire, the IR led senses the infra-red radiation emitted from the fire and gives a positive pulse to the base of the bc547(NPN) transistor.
Then the transistor turns on and current can flow from collector to emitter.
When the transistor turns on the DC buzzer and LED connected with the collector of the transistor also turns on. Thus we can detect any fire nearby.
IMPORTANCE OF A FIRE ALARM SYSTEM
The importance of an alarm system cannot be stressed upon because it protects and informs the appropriate authorities when an unplanned, illegal or unauthorized action takes place in its field of operation. Alarms informs the general public/ appropriate authorities about an unauthorized event occurring at a place faster.
Fire alarm systems save a lot of lives every year and it is advisable for each household or organization to possess a fire alarm or smoke detector because it can be used to prevent a fire outbreak which in turn saves a lot of lives. The fire alarm system is a device that gives out a loud warning sound to warn the general public of a fire outbreak and also alerts the firefighters.
In conclusion it is important to have a fire protection system in place as a part of a building's safety plan. Without a fire protection system, the lives of those who are inside the building are placed at a high risk in the event an emergency. The systems recommended for use like the fire alarm systems, sprinkler systems, fire pumps, and smoke control systems use some amount of actions to notify of the fire and smoke conditions, help slow the growth of the fire or to help put out the fire altogether.
PHOTO SPEAKS SESSION: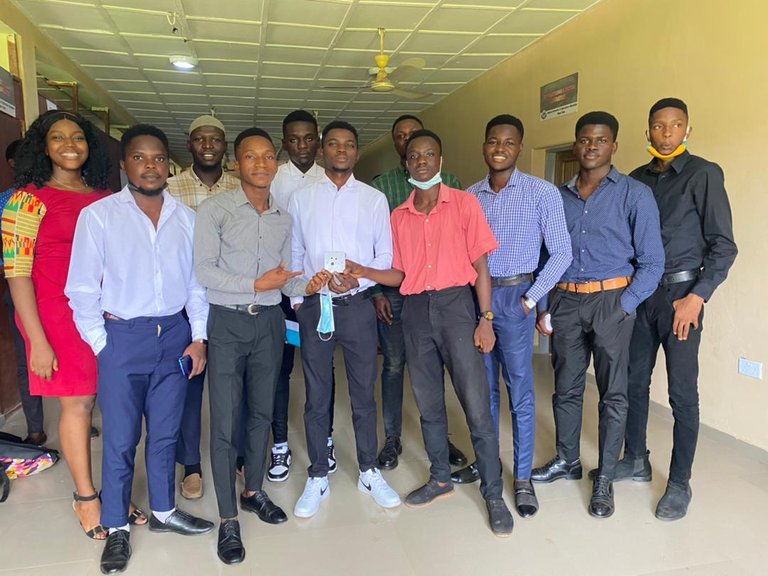 PHOTO: MY GROUP MEMBERS AND I AFTER OUR PROJECT DEFENSE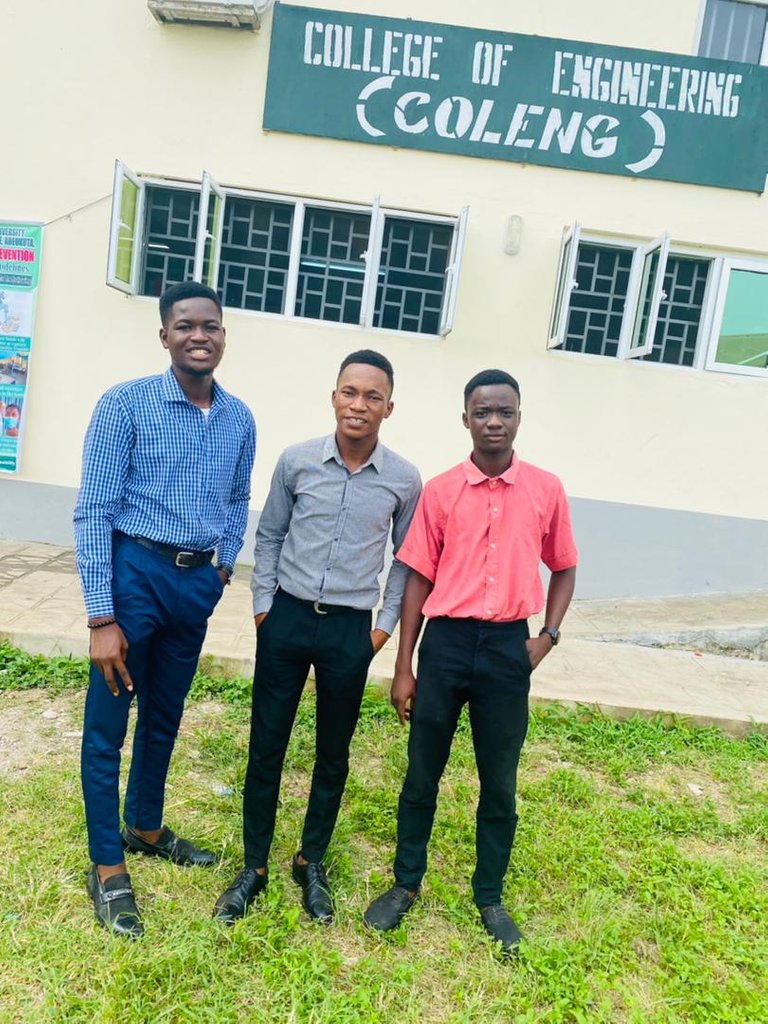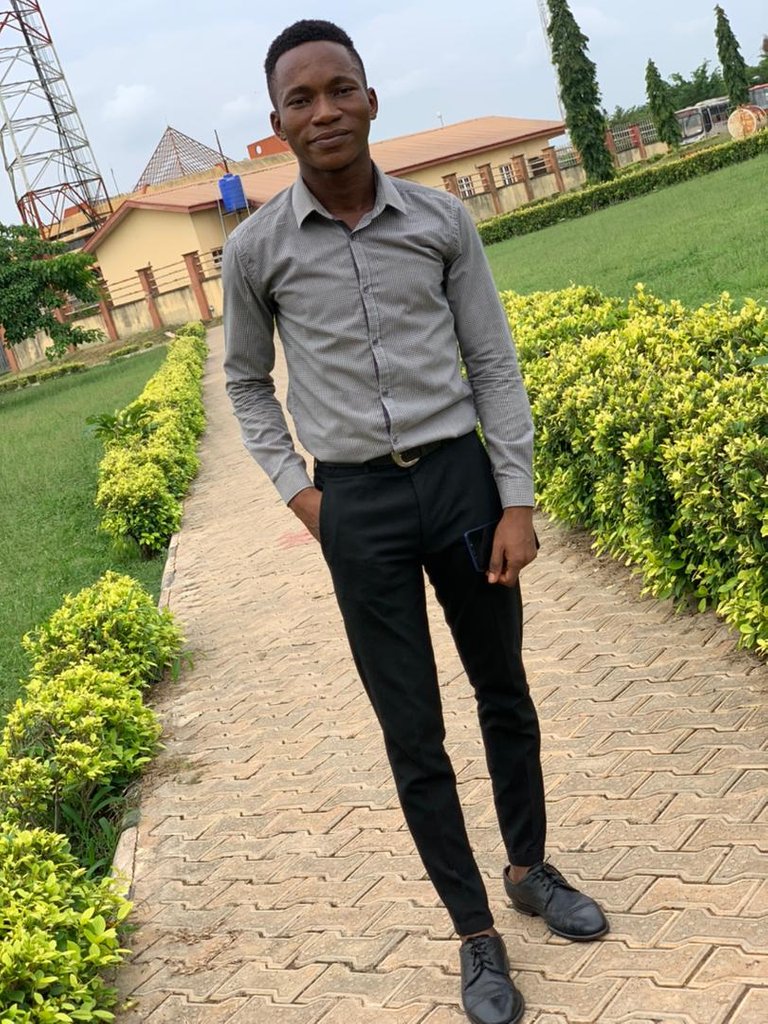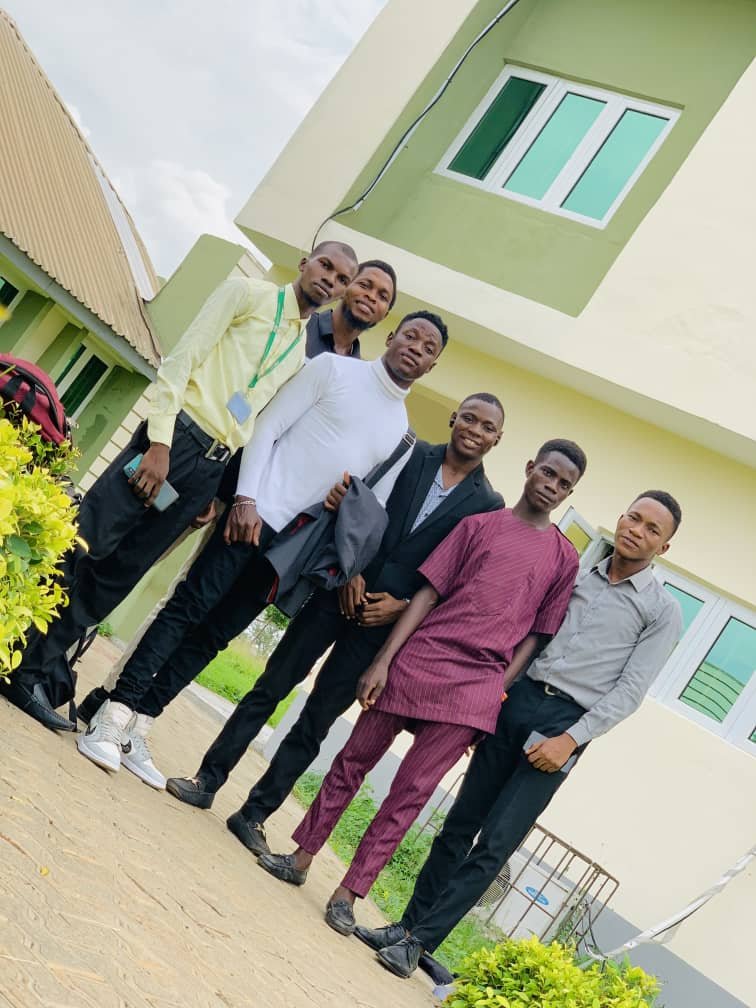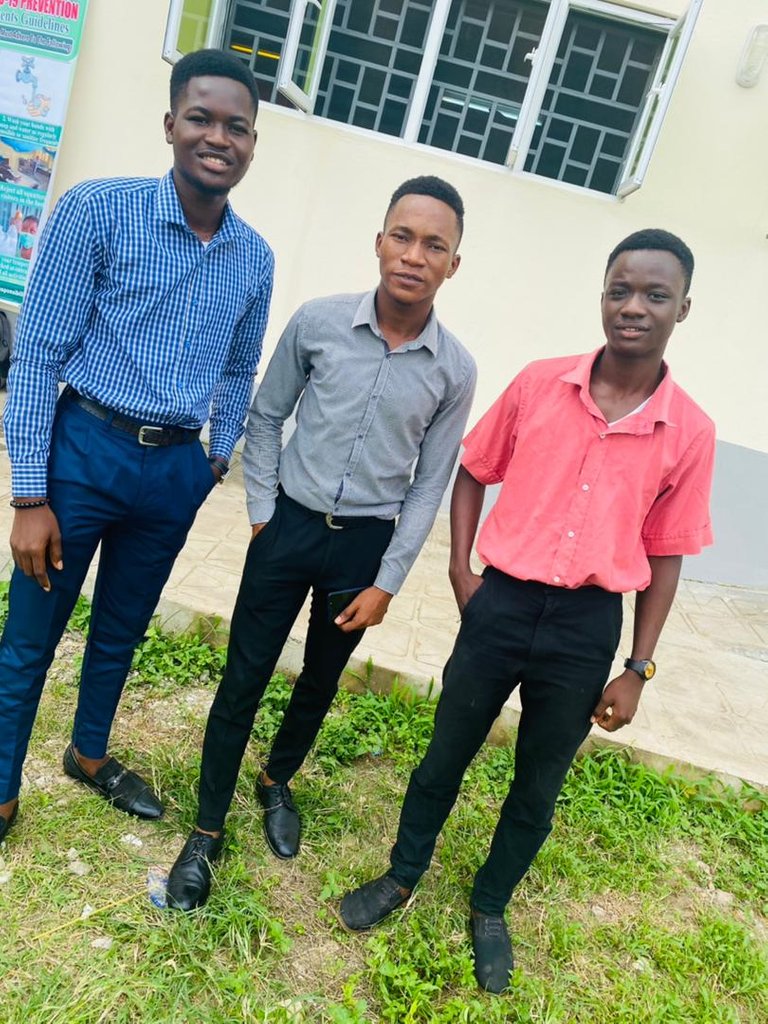 Trust me, it wasn't an easy task especially when we had to combine working on the project daily with regular school activities and getting money from various means to fund the project.
The project defense day came and our supervisors were happy with our improvement on the project especially because it was portable and commended our team's spirit.