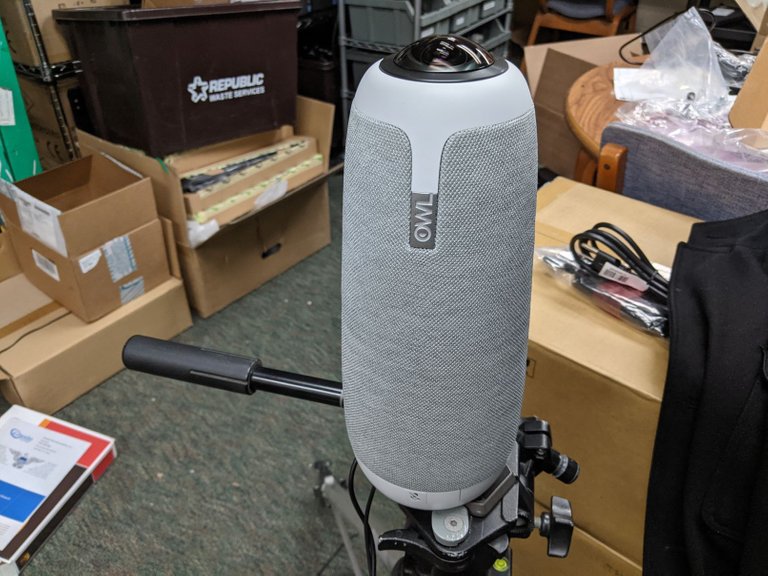 ---
When Covid hit many people were left scrambling trying to find a way to hold large meetings like board meetings and things like that via the Internet. Sure having a solid platform like Google Meets or Zoom is one aspect, but if you don't have the proper hardware to support it, you are going to end up with a lackluster meeting.
Working for a school district, I was tasked with finding a solution for our school board meetings. For a while, they held the meetings remotely which wasn't a huge deal. We just gave each of the board members a Chromebook and we did everything from our own homes.
As Covid restrictions began to relax, they expressed the desire for at least the board to meet face to face and the rest of the meeting be held remotely and broadcast to the public.
I had been researching solutions and settled on the Meeting Owl Pro. One big issue. A year ago today, there were none to be found. They were sold out pretty much everywhere I looked.
I was finally able to get my hands on one and last I checked, my preferred vendor had about 1200 of them sitting in stock. Let me get this out of the way first, they are not cheap. Clocking in right around $1000 this is probably one of the largest single use tech items I have bought in the past year.
The good news is, it is so totally worth it.
In fact, when approached by a client I help out on the side, I didn't hesitate to recommend the Meeting Owl Pro to them. I think they are going to hold off due to the cost, but I still feel it is their best option for what they are looking to try and do.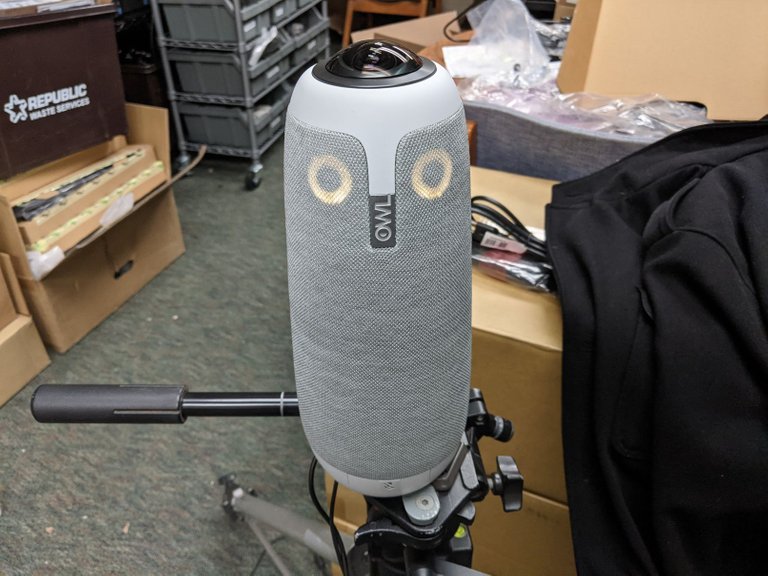 ---
The first thing I really like about the Meeting Owl Pro is the fact that it is all one unit. The camera, mic, and speaker are all contained in a single device. The mic can pick up in an 18 foot radius in any direction and the speaker is loud enough for anyone in a decent sized room to hear.
I thought the camera picked up 360 degrees, but I am starting to think it is closer to 270 degrees after using the device for a little bit.
The coolest thing about the Meeting Owl Pro is the software that is built in. With most webcams you get a single feed looking straight ahead in your meeting software. The Meeting Owl Pro not only gives you a panoramic view, but it also senses when someone is moving or talking and it creates a separate pane in your feed window for that person. If five people are talking, it creates five separate panes. It is pretty amazing.
You can connect to the Meeting Owl Pro via Bluetooth while it is in use and manually control the direction and tilt of the camera if you don't want it to do its thing automatically. Apparently you can also use more than one Meeting Owl Pro in tandem if you are trying to cover a lager room. I don't think I could talk them into letting me buy another one to try it out!
The device is just cute as well. It makes a hoot owl sound when you turn it on and it also talks to you to help you get it setup. As you can see from my pictures, it has a mounting screw on the bottom of it so you can attach it to most standard tripods or quick release adapters.
There is definitely a lot to like about the Meeting Owl Pro. I just wish I had been able to get my hands on one sooner!
Posted with STEMGeeks