2021 : New life, new country and ... new setup !
Hello HIVE friends !
2021 is a great year for me ! I bacame a Belgium guy, new job, new life, and many more new things... Many people ask me some news about my setup. It's an old one but with a new desk, many tools and geek gadgets... Ladies & gentlemens, please welcome my new setup :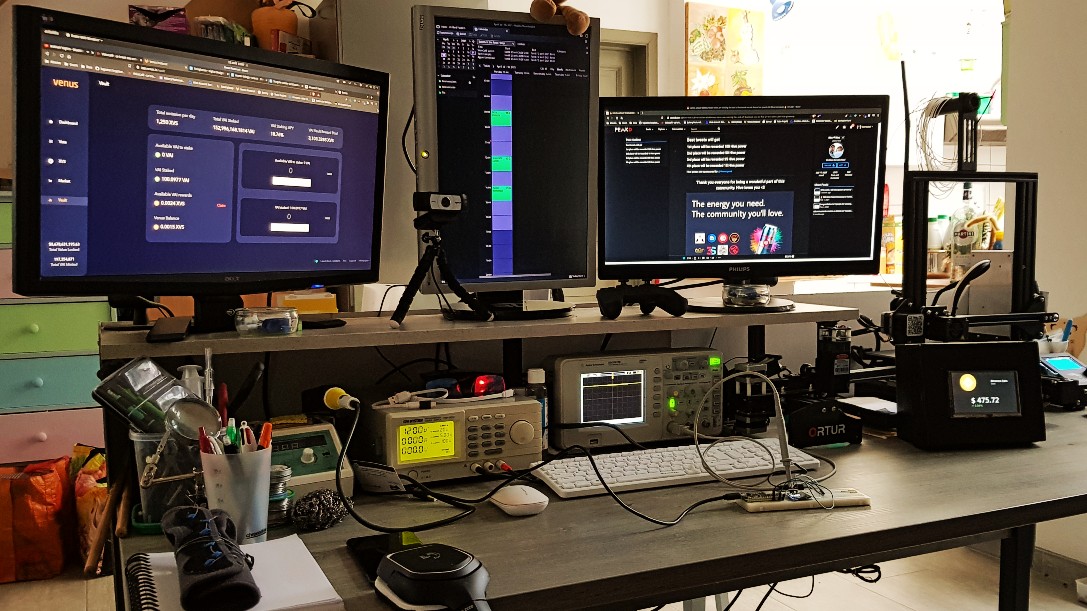 The Maker side
If you don't know it, I'm a developer but also a maker and I love create real objects like wooden lights, connected things, crypto-related stuff, ... so I need some equipments. Below the screens, from left to right :
Soldering station Duratool ZD-929C
Bench power supply Gwinstek PSP-2010
Oscilloscope Agilent DSO1072B
Laser engraver Ortur Master 15W
At the right side, I've a Creality Ender 3 pro 3D Printer..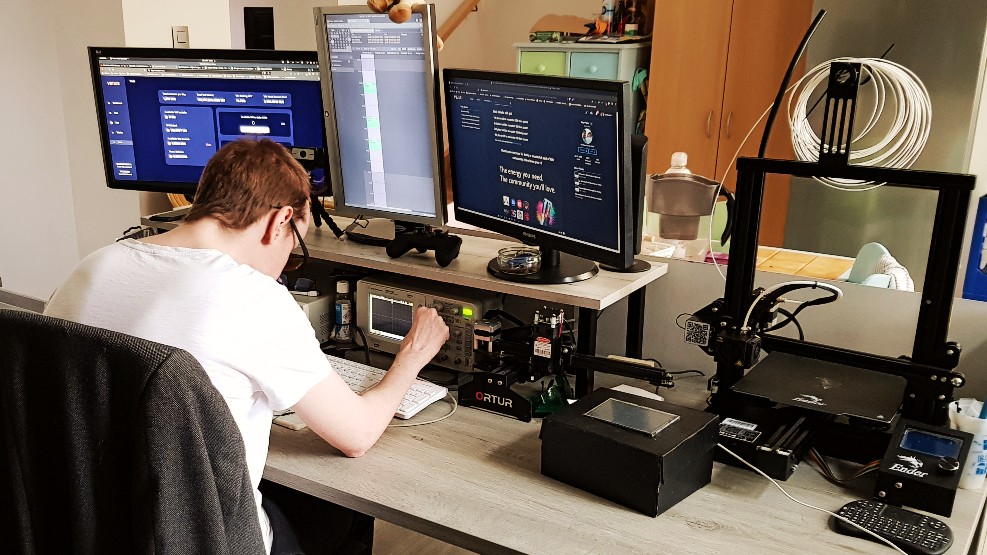 The IT Side
Sorry... I have a really old PC but it still standing, and it's a really great computer :
Intel Core i7-2600 (from 2011 !)
16Gb RAM
Corsair 256Go SSD
Sapphire Pulse Radeon RX570 8Go
Screens from left to right : Acer X233H / BenQ G900 / Phillips 223V
All this wonderful hardware run with Ubuntu-based Pop_OS! 20.10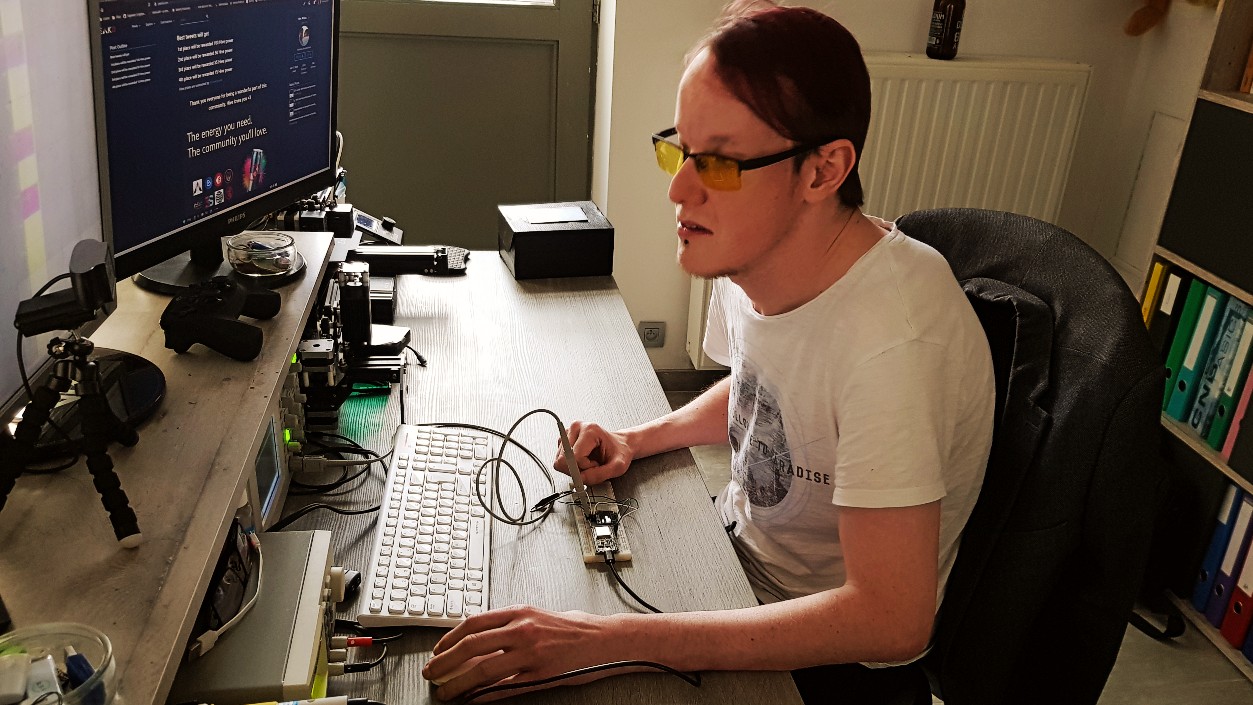 Now that I'm really well installed, i'm back and i'll create many new projects & posts on HIVE :D
If you have any questions, you can ask in comments.
I'm ready for the new HIVE hackathon @themarkymark !
See you soon hivers & have a nice day !
Posted with STEMGeeks
---
---