Hello,community memebers of science and technology,
This is my intro post in this particular community dedicated to all the aspects of science,tech, engineering and math.I would try my best to share some of my own thoughts and Idea's about certain contexts of these above-spoken fields.
Today,I would like to talk briefly on the contribution led by the scientific inventions that fostered the growth of medical care and public health all across the globe.Its an interesting topic to discuss and I think has the high value for its services and contributions.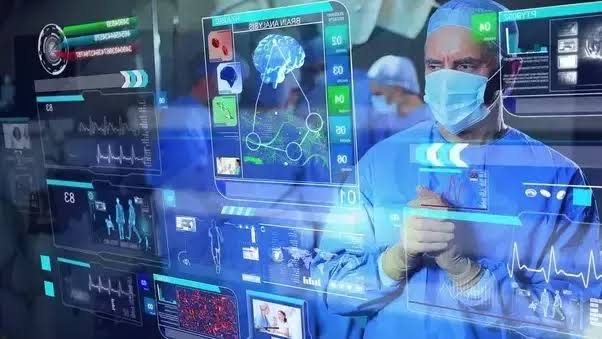 Src
Science and the modern day innovation supports our daily needs from the time of our awakening to the moment when we go to sleep at night.It wouldn't be overspoken if we say science is the part and parcel of our daily life,an inseparable ingredient that helps us find a more dignified and secured life. The motto of science is to promote the noble cause of taking care of human beings, make grand ways to help the diseased and extend the lifespan of the ill people.
If we look around everywhere, then we would see, everything has changed from city, Metropolitan are to the farthest corner of the countryside,everywhere there is the dedication created by science.
Recently,I went to a nearby 500 bed hospital and my intention was to pay a visit to a doctor, so that he can check me up, my bodily conditions, have some clinical tests and check-up, diagnosing problems and diseases,giving medication support and accessories. All that was taken quickly then before in the past, where it took a great delay and patients had to wait for long hours to have their treatment.
But,now hospital facilities has been promoted and automated to a great degree that even everything is perfectly computerized and hands free services have become much common in mega cities and hospitals.
For the example,I noticed that, even a medicinal prescription is typed and composed and printed using computer and voice synthesizer amd within a 5 minutes time,a paper copy gets in the hand popping out from printer, and that happens pretty faster than ever.So,the primary checkup and first hand services have become so rapid that the medical health standards have become efficient than ever.

Src
Even few years ago, we had to go to a doctor, prior to the visit, obligations for appointment call and drafting visiting serial, and waiting hours after hours in the balcony room watching tv sets or doing nothing, all these things were the common scenario of a medical doctors chambers but, today there is huge disparity and difference between the services that we enjoy.
So,if I say about the technology and the applied side of it,time will fly on and on, but I would like to shorten my speech here.
From my own experience to the news and tv reports that we see, its quite sure that, with the joint-venture journey of science and technology, we would go a long way, and just like medical fields all other sectors will also be automated and people will see the ripe sweet fruit of the innovations in the day to come.
Have A Nice Day.