Healthcare is one of the industries where technology is best used and we can see lots of innovations in place. We get to see a lot of innovations that bring highly advanced equipment for better healthcare. Although there is a good amount of technological developments are already happening but still one of the sectors that are getting way more advancements.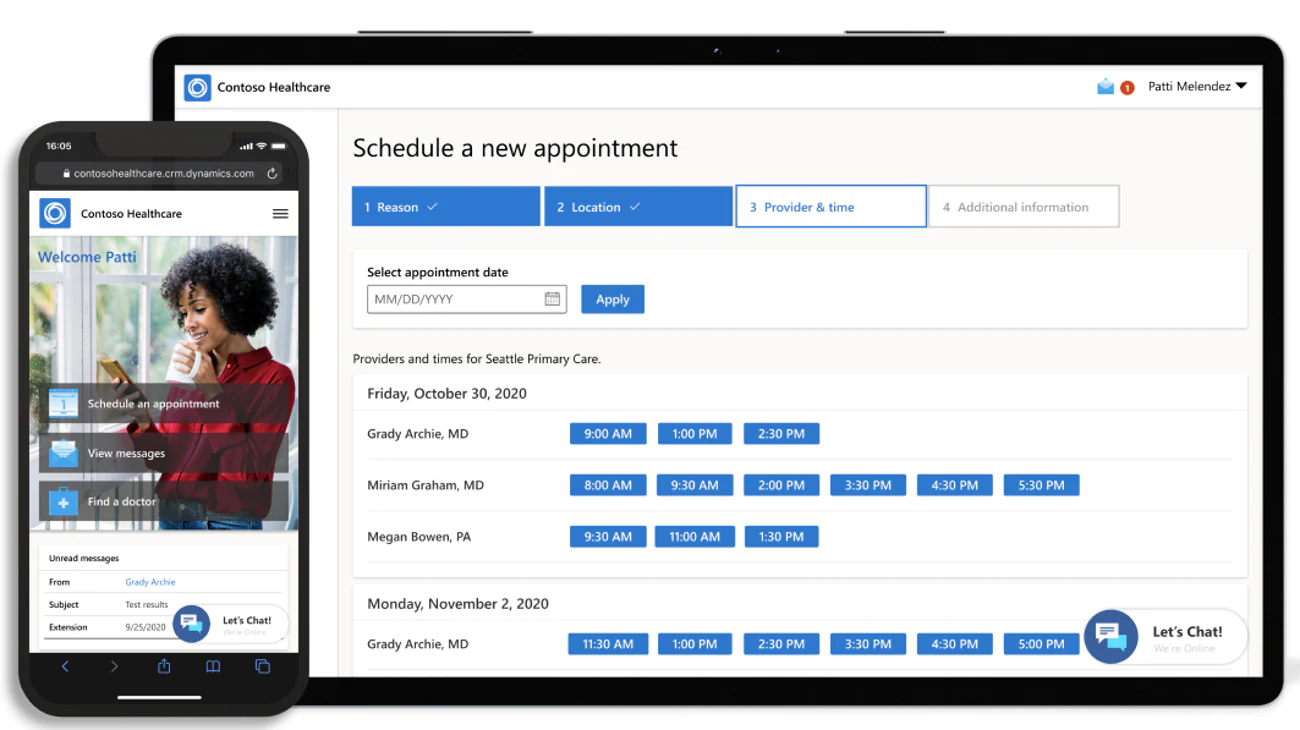 Now Microsoft has started working to make healthcare a better sector backed by cloud technology. Microsoft is the giant name in technology and whatever they build is always considered as the best to make things better and smarter. Now since they have started to bring various tools based on could for healthcare sectors so we can expect much more in coming years however this is also going to get us a better experience.
Microsoft Cloud for Healthcare provides capabilities to manage health data at scale and make it easier for healthcare organizations to improve the patient experience, coordinate care, and drive operational efficiency while helping support security, compliance, and interoperability of health data.
There is quite a big data management in healthcare and keeping it all in the cloud helps. Its not just easy to access but more secure and accessible through various. Hospitals manage quite a vast data that includes patient medical history, appointment bookings, doctor's database, health records, research on various topics and diseases, and lots more. Keeping all this on a physical server can be good but access it to will be limited however if its all stored in the cloud then there is no physical setup required.
Data is priceless and we can't determine its value so its become even more important to keep it secure and safe while keeping it easily accessible and Microsoft cloud does it.
There are many tools that are part of the package that includes- Azure, Dynamics 365, HoloLens, Microsoft 365, Microsoft Teams, and Power Bi. All these are powerful tools and provides various features that make things easier.

---
During this pandemic technology in healthcare has played a vital role as it has provided various options to connect with healthcare workers. Now we can get a consultation with doctors without visiting the clinic unless there is an emergency and most things happen online. Its convenience saves time and also cost-effective for users as well as hospitals.
The involvement of the cloud will make things better more for the hospitals and hopefully, it will also contribute to better services that will be offered to users and patients.
I remember that there was hardly any option to connect with a hospital or doctor throuhg online 5 years back but now there are plenty of platforms that offer this type of service and it has certainly made our life easy. Many times we need not visit the hospital since the only consultation can help us and we can do it easily. These charges are much less than what we pay if we visit a hospital so there many benefits of availing of these services.
Thank you so much.
Posted with STEMGeeks