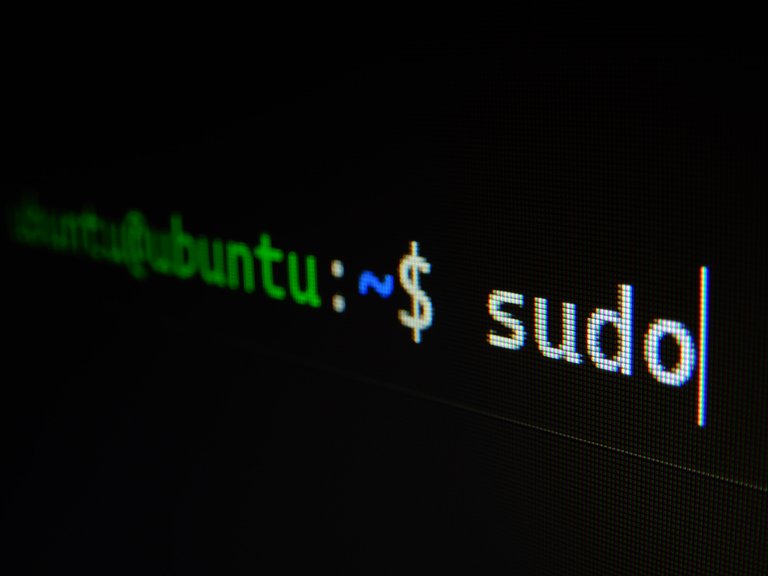 ---
English
---
In my previous post "My first experience with GNU/Linux", I talked about how I got to know this operating system and the experience I had in my first installation. Now I want to talk about my mistakes or situations of frustration that I had in those first steps as a user of the penguin system.
Linux can be complicated for many users, although this has changed, 10 years ago we could get us with real headaches. I am going to list what for me were mistakes that today in 2022 I do not want to repeat.
1. Installing the distribution without first trying it on a LiveUSB or virtual machine.
Although this was what I did first before installing on my hard drive, then began a parade of distributions and different flavors on my HDD, often did not last 1 week installed when I moved to the next. It is true that this leads to learning, but it is also a danger to the integrity of the disk, which after repeated formatting begins to fail until finally damaged. We can use LiveUSB or virtual machines to get to know the system before installing, saving a lot of time and allowing us to do all the tests we want without damaging anything. This gives rise to the second error.
2. Reinstalling the entire operating system or switching to another one when there is a system failure.
It is true that many times it can be the only solution, but if after installing the distribution we encounter a problem, it is best to try to understand what is happening and look for answers on the Internet. There are forums, blogs, videos or the official documentation, in different languages that we can consult, it is possible that the community has also presented the same conflict and already have the solution. This is also the best way to learn.
3. Not in learning how to use the Terminal.
Many stumbles in this beginning in Linux was for not understanding the Terminal. Currently there are many friendly distributions for users with little or no knowledge in computer science, where it is not necessary to use it at the beginning, but it is important to learn to use the terminal, since it is the true power that has this system, since with few commands you can update, delete or solve conflicts in a simple way, also it can save you money (the technician can be you).
---
If you have never used Linux, my recommendation is to look for information on the Internet or consult with a friend before installing it. Make a list of applications that you use in your day to day is a good practice, look if you have a Linux version, and some of them are not available for sure there is an alternative that can replace it.
I hope this publication is useful, if you have any experience or mistake you have made in your first steps in Linux, we would like to read it. Best regards to all of you.
Translated with www.DeepL.com/Translator (free version)
---
Español
---
En mi anterior publicación "My first experience with GNU/Linux", hablé sobre como conocí a este sistema operativo y la experiencia que tuve en mi primera instalación. Ahora quiero hablarles sobre mis errores o situaciones de frustración que tuve en esos primeros pasos como usuario del sistema del pingüino.
Linux puede ser complicado para muchos usuarios, aunque esto ha cambiado, hace 10 años podíamos conseguirnos con verdaderos dolores de cabeza. Voy a enumerar lo que para mí fueron errores que hoy en 2022 no quiero volver a repetir.
1. Instalar la distribución sin antes probar en un LiveUSB o en una máquina virtual.
Aunque esto fue lo que primero hice antes de instalar en mi disco duro, luego comenzó un desfile de distribuciones y sabores diferentes sobre mi HDD, muchas veces no duraban 1 semana instalado cuando pasaba al siguiente. Es verdad que esto conlleva a un aprendizaje, pero también es un peligro para la integridad del disco, que luego de formatear repetidas veces comienza a presentar fallos hasta finalmente dañarse. Podemos usar los LiveUSB o máquinas virtuales para conocer el sistema antes de instalar, ganando mucho tiempo y nos permite hacer todas las pruebas que queramos sin dañar nada. Esto da pie al segundo error.
2. Reinstalar todo el sistema operativo o cambiar a otro al presentar un fallo en el sistema.
Es verdad que muchas veces puede ser la única solución, pero si luego de instalada la distribución nos encontramos con un problema, lo mejor es tratar de entender lo que sucede y buscar respuestas en Internet. Existen foros, blogs, videos o la documentación oficial, en diferentes idiomas que podemos consultar, es posible que la comunidad también haya presentado ese mismo conflicto y ya tengan la solución. Además esta es la mejor manera de aprender.
3. No en aprender a usar la Terminal.
Muchos tropiezos en este inicio en Linux fue por no entender la Terminal. Actualmente existen muchas distribuciones amigables para usuarios con poco o nada de conocimientos en informática, donde no sea necesario usarla al inicio, pero es importante aprender a usar la terminal, ya que es el verdadero poder que tiene este sistema, ya que con pocos comandos puedes actualizar, borrar o solucionar conflictos de manera sencilla, también puede ahorrarte dinero (el técnico puedes ser tú).
---
Si nunca has usado Linux, mi recomendación es buscar información en Internet o consultar con un amigo antes de instalarlo. Hacer una lista de aplicaciones que uses en tu día a día es una buena práctica, mirar si tiene su versión en Linux, y alguna no está disponible seguro que existe una alternativa que pueda reemplazarla.
Espero que esta publicación les sea de utilidad, si tienes alguna experiencia o error que hayas cometido en tus primeros pasos en Linux, nos gustaría leerla. Un abrazo para todos.
---
Images are my own or screenshots taken by me, unless outside sources are indicated.
---
Discord: alberto0607#6813
Follow me on: Twitter