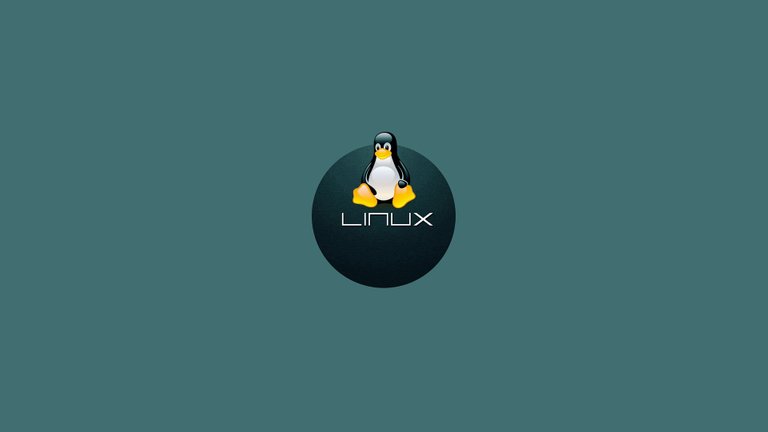 ---
English
---
GNU/Linux or simply Linux, as many of us call it, is the penguin operating system, loved by many and feared by others. Linux, about which I am writing this article, has been part of my daily life for almost 13 years, being this operating system the main one on my personal PC, since I use the window one for work.
I met this system at the university, thanks to the professor of Computer Architecture, who invited us to use it and know all its virtues. From that day, after his words and getting home to investigate more, I was hooked, my curiosity was activated to the maximum. I started watching tutorials on Youtube and the first steps of installation. I already seemed to have everything I needed at hand, my own PC and a blank DVD.
Ah, I forgot something! In a briefcase where I had dozens of installation CDs, which had been given to me, one of those disks had the name Mandriva written on it, several weeks with Linux in my hands and I didn't know it. The next day, after reviewing a lot of material and seeing the name Mandriva in some internet content, I remembered that I had something similar in my portfolio, I got down to work.
This version turned out to be Mandriva Linux 2009 Spring, perfect to take my first steps since it did not require installation, it was a distro in LiveCD format, a marvel, the degree of excitement I had was crazy.
I found the KDE desktop quite similar to Windows 7, which did not generate more confusion to find the tools, the Firefox browser I was already using and a lot of applications installed, that was overwhelming. For several days I was testing this Live version until I decided to open a space on my hard drive and give it the place it deserved.
From this moment on my hard drive began to suffer, as it started to see a parade of Linux distributions passing through it. I needed to find my ideal distro, the one that would give me everything I needed and how I imagined it.
My fondness for Linux basically started because of the need to have free, free and lightweight software, something that Windows could not find. This thought has changed slightly today, as I said at the beginning, I work on both and try to make the most of their virtues and balance the weaknesses of each. Although if I could, I would stay only with Linux, it would make me very happy.
This is my story about my first steps in Linux and my idea is to write more about my experience, so in later articles I will tell you more. I hope this reading has been to your liking and I would like to know your experiences in the comments box. Best regards to all of you.
Translated with www.DeepL.com/Translator (free version)
---
Español
---
GNU/Linux o simplemente Linux, como lo llamamos muchos, es el sistema operativo del pingüino, amado por muchos y temido por otros. Linux, sobre el que escribo este artículo, tiene casi 13 años formando parte de mi día a día, siendo este sistema operativo el principal en mi PC personal, ya que de forma laboral uso el de la ventana.
Este sistema lo conocí en la universidad, gracias al profesor de Arquitectura del Computador, el cual nos invitó a usarlo y conocer todas sus virtudes. Desde ese día, después de sus palabras y llegar a casa a investigar más, quedé enganchado, se me activó la curiosidad al máximo. Inicié a ver tutoriales en Youtube y los primeros pasos de instalación. Ya parecía tener a mano todo lo que necesitaba, mi propio PC y un DVD en blanco.
!Ah, olvidaba algo! En un portafolio donde contenía decenas de CDs de instalación, que me habían regalado, uno de esos discos tenía escrito el nombre de Mandriva, varias semanas con Linux en mis manos y no lo sabía. Al día siguiente, luego de revisar mucho material y ver el nombre de Mandriva en algún contenido de internet, recordé que tenía algo parecido en mi portafolio, me puse manos a la obra.
Esta versión resultó ser Mandriva Linux 2009 Spring, perfecta para dar mis primeros pasos ya que no requería instalación, era una distro en formato LiveCD, una maravilla, el grado de excitación que tenía era una locura.
Me encontré con el escritorio KDE bastante similar a Windows 7, lo que no generó mayor confusión para encontrar las herramientas, el navegador Firefox que usaba ya y un montón de aplicaciones instaladas, aquello era abrumador. Durante varios días estuve probando esta versión Live hasta que decidí abrir un espacio en mi disco duro y darle el lugar que se merecía.
Desde este momento inició el sufrimiento de mi disco duro, ya que comenzó a ver un desfile de distribuciones Linux pasar por él. Necesitaba encontrar mi distro ideal, la que me diera todo lo que necesitaba y como yo lo imaginaba.
Mi cariño por Linux básicamente inició por la necesidad de tener software libre, gratuito y ligero, algo que Windows no encontraba. Este pensamiento ha cambiado ligeramente al día de hoy, como lo dije al inicio, trabajo sobre ambos y trato de sacar el mayor provecho a sus virtudes y balancear las debilidades de cada uno. Aunque si pudiera, me quedaría sólo con Linux, me haría muy feliz.
Esta es mi historia sobre mis primeros pasos en Linux y mi idea es escribir más sobre mi experiencia, así que en posteriores artículos les contaré más. Espero que esta lectura haya sido de su agrado y me gustaría conocer sus experiencias en el cajón de comentarios. Un abrazo para todos.
---
Images are my own or screenshots taken by me, unless outside sources are indicated.
---
Discord: alberto0607#6813
Follow me on: Twitter