Watching The Charge
THE BENEFITS OF INDUCTION CHARGING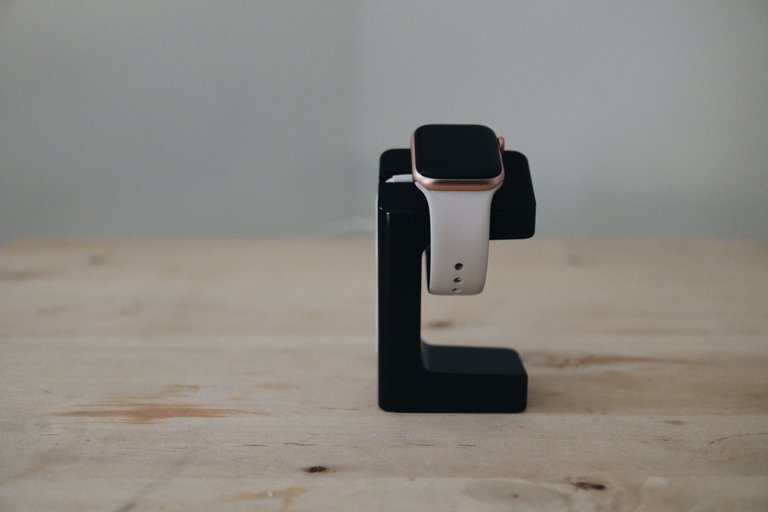 My sister's Apple Watch photographed by yours truly
Wireless charging has become an increasingly popular feature in consumer electronics, and the Apple Watch is no exception. With the ability to charge your watch simply by placing it on a charging pad, it's never been easier to keep your device powered up and ready to go.
One of the biggest benefits of wireless charging for the Apple Watch is convenience. No longer do you have to fuss with cables or try to find a spare outlet – just place your watch on the charging pad and you're good to go. This is especially useful when you're on the go or traveling, as you can simply pack a charging pad in your bag and charge your watch wherever you are.
In addition to convenience, wireless charging can also help to extend the lifespan of your Apple Watch. By eliminating the need to plug and unplug cables, you can reduce the wear and tear on your device's charging port. This can help to prevent issues with connectivity and ensure that your watch continues to function properly for years to come.
Another advantage of wireless charging is that it's generally more efficient than traditional charging methods. With a wireless charging pad, your device can charge more quickly and at a higher capacity, meaning you'll spend less time waiting for your watch to power up.
If you value convenience, efficiency, and the long-term health of your device, then the answer is a resounding yes! With a wireless charging pad, you'll be able to keep your watch powered up and ready to go. For me, that's the number 1 pro. I haven't looked into the difference in the circuitry required for plugging in a lightning cable, say, vs that for wireless charging but I can assume the wireless setup is a smaller setup - allowing for the small size of the watch itself. As such, it's also a design win.
Peace & Love,
Adé