I've been having a series of rough months since my last post. The volume of work I've been receiving is equivalent to handling five hospitals. Our institution is one of the referral hospitals and our rates tend to be relatively cheaper. I've been stocking up some photos for some cases I find interesting among the bucket list of cases I processed throughout this time.
Here's a core needle sample from a 54-year old female at 40x magnification.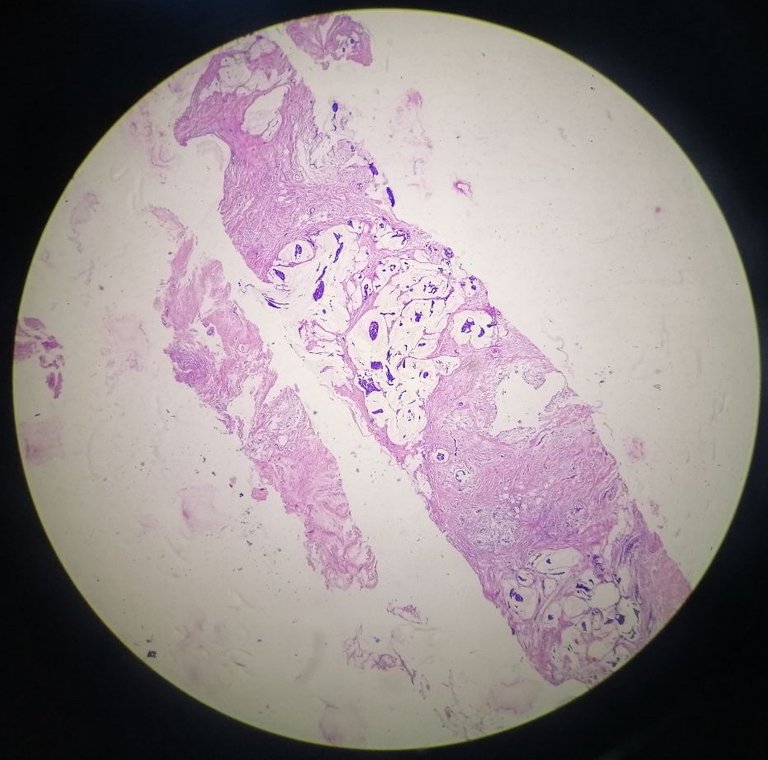 At 100x magnification.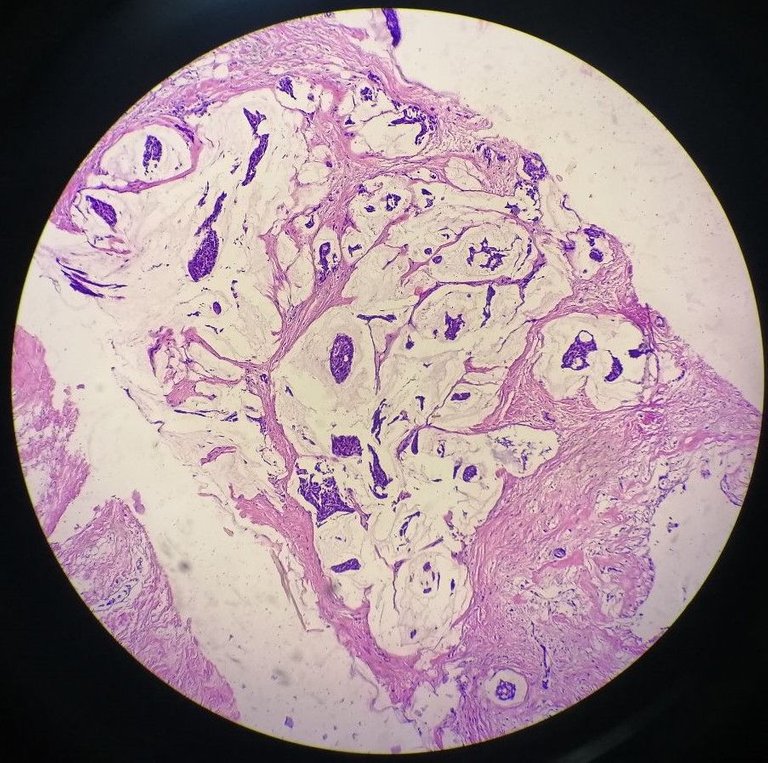 At 400x magnification.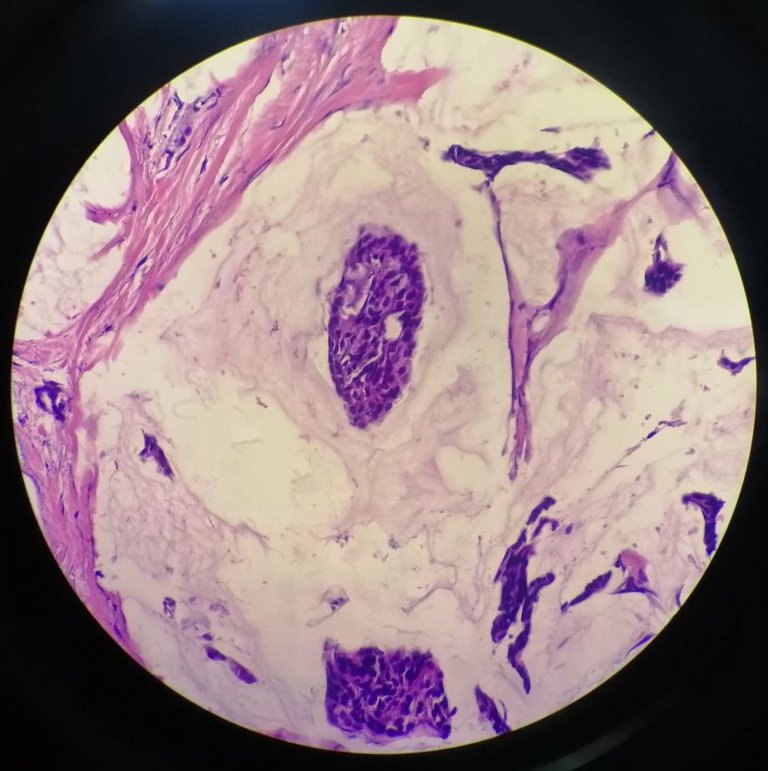 The cancer cells are in singles or in clusters surrounded by a pool of extracellular mucin.
We signed this out as an invasive breast carcinoma with mucinous features because if it only a core sample. A diagnosis of Mucinous Breast Carcinoma requires the tissue seen and examined where more than 90% of the tumor consists of these mucinous features. Sampling plays a huge factor for the diagnosis as one could just took a sample from that small part where it happens to be abundant of mucinous features while the rest of the tumor makes up solid parts.
Pure Mucinous Breast Carcinomas have low rates of recurrence or metastasis compared to mixed ones (other invasive features like micropapillary structures). The next step for this patient is undergo further workup for possible spread of the cancer. If it's still within the breast, then surgical resection would be done.
I'll try to do the guess the diagnosis post again some other time.
If you made it this far reading, thank you for your time.
Posted with STEMGeeks