This specimen was handled by a colleague of mine. It came from a 66 year old man that had the tumor gradually grow for about a year reaching around 30+ cm in widest dimension. I never got to see the slides when it came out and just serendipitously stopped by the lab when this was being grossed.
Atypical Lipomatous Tumor are malignant mesenchymal neoplasms that are well differentiated. When the phrase well differentiated is mentioned, just think of neoplastic cells looking close to as normal as they can be but with noticeable flaws unlike their moderate to poorly differentiated counterparts where it can become a challenge to identify what type of cells or lineage you're looking at.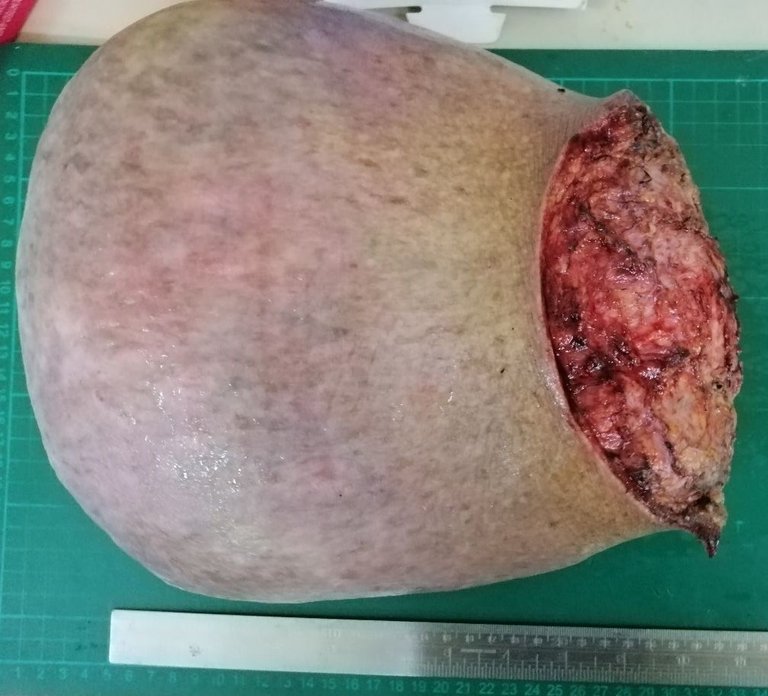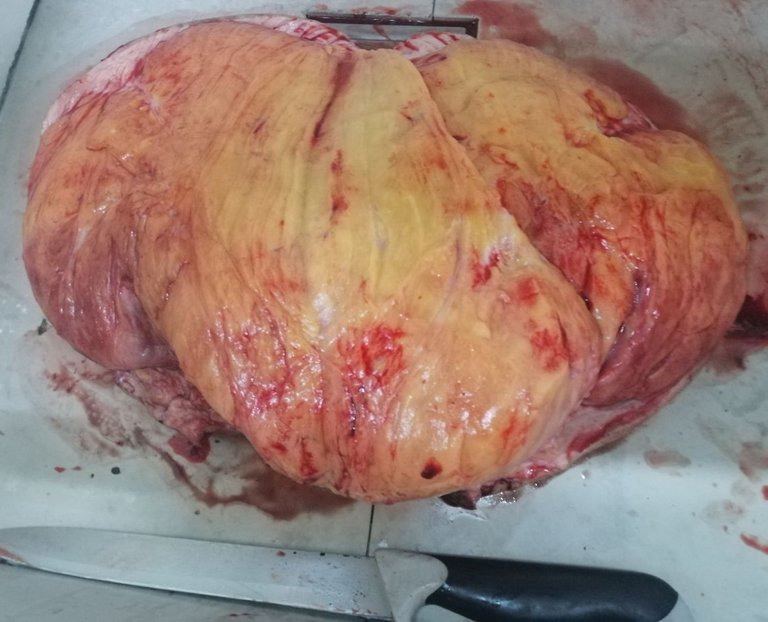 While this case had only mild atypia and no mitotic activity, the sheer size and possibility of just not sampling the areas that contain obvious signs of malignancy may not have been sampled. One can extensively section several parts and still not "hit" the hotspot. A differential for this case is a large lipoma but those tend to be smaller and hitting beyond the > 10cm size raises suspicion of malignancy or at least progression to malignancy.
I had one case of Atypical lipomatous tumor recently and it grossly didn't look like this. These things are aggressive and malignant but early detection and excision tends to do keep the possibility of metastasis low. It's problematic if they grew at the peritoneum, spermatic cords or mediastinum. My case was from a 44 year old male.
I didn't get to take a pic of the slide but you aren't missing much if you refer to this image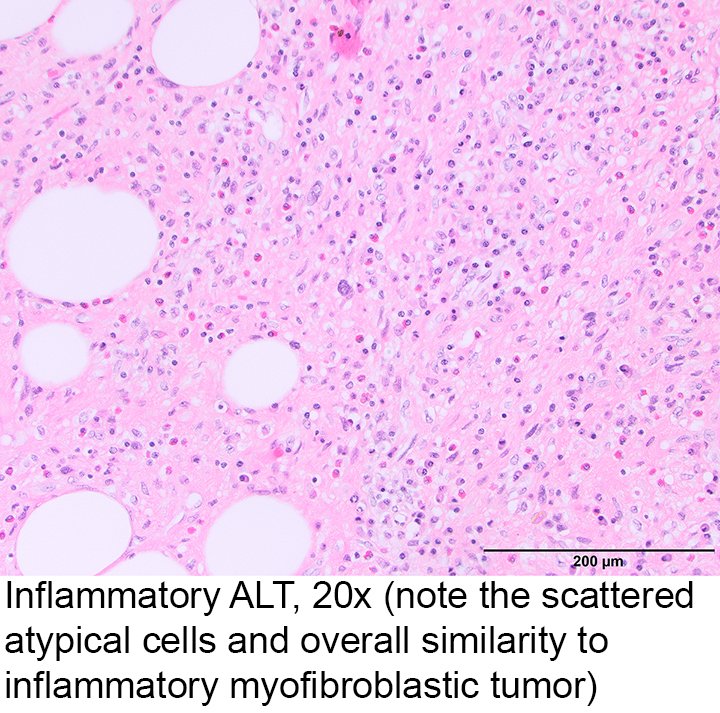 Image Source
Those cells with a weird shape instead of the regular round to ovoid looking cells are the tumor cells.
Bad prognostic factors include length of time the tumor was left to grow, signs of dedifferentiation (loss of recognizable features that indicates maturation), and resection margins being positive (means some parts of the tumor weren't successfully removed).
If you made it this far reading, thank you for your time.
Posted with STEMGeeks