There is a new BOINC version ready to download
We got a new BOINC release to crunch with on Windows, Apple Mac and Linux.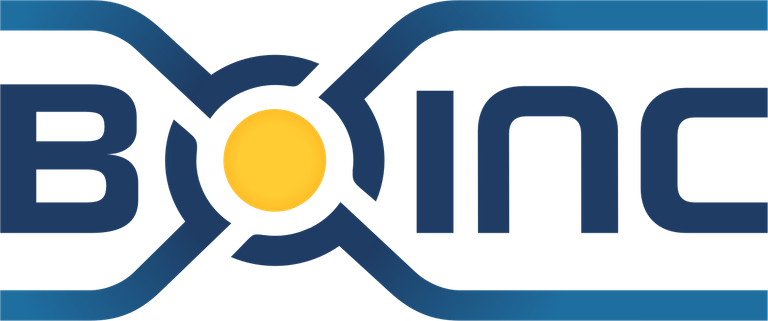 Until now the recommended version was 7.16.20 for Windows, released on 17th October 2021, and 7.16.21 for Apple Mac, released on 23rd March 2022.
Also the shipped version of VirtualBox got updated from 6.1.12 to 6.1.34, so consider upgrading your virtualbox as well, for the projects that depend on it.
Here are the download links to the new stable version:
Windows (64bit):
BOINC 7.20.2
BOINC 7.20.2 + VirtualBox 6.1.34
Apple Mac (64-bit Intel and Apple Silicon):
BOINC 7.20.2
BOINC 7.20.2 Unix command-line version
You can also find them on the BOINC download page here.
Android devices are currently receiving version 7.18.1.
The changelog can be found here or below.
Change Log 7.16.20 -> 7.20.2
Client: detect > 4 GB RAM on NIVIDIA GPUs
Client: use system's OS bundle rather than our own
Manager: show appropriate Welcome Page on first run.
Client: pass process priority to wrapper
Client: disable GET feature of GUI RPC
Manager: add ctrl-A shortcut to go to advanced view
Client: allow empty GUI RPC password but show warning
Client (linux): Ignore tty(S|ACM) devices in TTY idle time calculation
Client: display IPV6 addresses correctly
Client: don't tell Manager that graphics app exists if it's still downloading
Manager: fix alt-space crash
Manager: fix RTL languages in disk view
Client: add reset_host_info() GUI RPC
Client: put CDATA around link field of notices
Client: fix problems with set_app_config() RPC
Client: fix overly aggressive project-wide file transfer backoff policy
Client: fix work-fetch logic when max concurrent limits are used
Manager: add "Suspend when no mouse/keyboard input in last XX minutes" to prefs dialog
Manager: correctly handle large numbers in prefs
Manager (Win): Make Manager DPI unaware to let wxWidgets and Windows scale GUI elements properly
Manager: fix failure to connect to client with non-English language
Client (Win): fix detection of Windows product
Client: Fix bug in new version check
Mac: fix screensaver preferences dialog under MacOS 12 Monterey
Mac: ensure curl does not depend on unavailable libraries
Mac: use newer libraries: c-ares-1.17.2, curl-7.79.1, freetype-2.11.0, openssl-3.0.0, wxWidgets-3.1.5

Manager: Updated copyright year
Manager: Create proper sizing on SimpleView
Client: ignore case in project lookup by URL
Client: if project has zero resource share AND work buf min is zero, don't fetch from it unless device instance is actually idle.
Manager, Win: Do proper verifications when saving state on application exit
Manager, Linux: Search for skins in /usr/(local)/share/boinc-manager/skins or ./skins folders.

Client: fix bug in work fetch logic for case of zero resource share and zero work buf.
Client: if bandwidth limit is removed (up or down), remove limit from active transfers.
Manager: Fix switch skin when manager is not connected

---

Gridcoin
is an open source
cryptocurrency
(Ticker: GRC) which securely rewards volunteer computing performed upon the
BOINC platform
in a decentralized manner on top of
proof of stake
.

BOINC
(Berkeley Open Infrastructure for Network Computing) is a distributed Internet platform and was launched beginning of 2002 and it rewards participants with credits for performed work. BOINC is an application available for multiple Operating Systems and uses the unused CPU and GPU cycles on computers to perform scientific work.
---