There are several new BOINC versions ready to download
We got a new BOINC release to crunch with on Windows, Mac OS X and Android.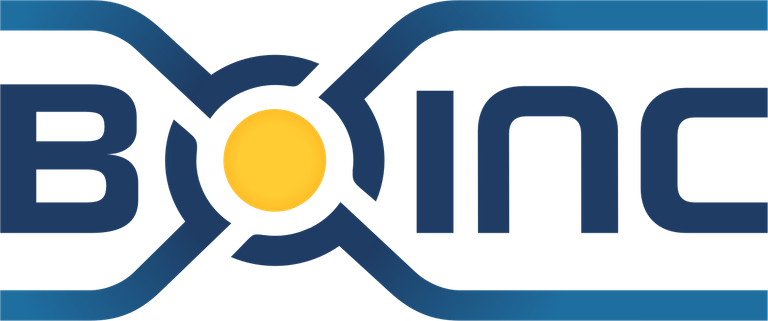 Until now the recommended version was 7.16.11 for Windows and Mac OS X, released on 8th September 2020. Since then several new versions have been released for MacOS, nameley 7.16.14, 7.16.17, 7.16.18 and now 7.16.19. For Windows we now received the bugfix release 7.16.20.
Also the Android version received a huge update to BOINC 7.18 and is now available on F-Droid and the Amazon Appstore.
While the new Windows release is rather a minor release to tackle certificate and connection errors some projects have been experiencing, the releases for Android and Mac OS have accumulated some more changes. Noteworthy is especially the rising support for M1 Macs.
Here are the download links to the new stable version:
Windows (64bit):
BOINC 7.16.20
BOINC 7.16.20 + VirtualBox 6.1.12
Mac OS X (64-bit Intel and Apple Silicon):
BOINC 7.16.19
BOINC 7.16.19 Unix command-line version
Android (4.1+)
BOINC 7.18.1
You can also find them on the BOINC download page here.
The changelogs can be found here or below.
Change Log for MacOS 7.16.11 -> 7.16.14 -> 7.16.17 -> 7.16.18 -> 7.16.19
Fix for screensaver in MacOS 11 (Big Sur)
Fix for "digital signature is invalid" installation error on older MacOS versions

If Rosetta 2 is installed on Apple Silicon M1 Macs, report emulated Intel capabilities to project servers so they can send Intel project apps to M1 Macs for crunching
Check if graphics app file exists and we can execute it before enabling the "Show graphics" button
Fix high CPU use by Simple View when run on MacOS 10.14 and later
Fix Statistics and Disk Tabs in Advanced View to not appear mirrored when language is Hebrew
Fix a problem when link in notices tab contain ampersand '&'
Fixes to issues writing config files
Fix work fetch after writing config files

Fix bug on M1 Macs where Mac Installer required Rosetta 2 to install BOINC
BOINC Installer offers to optionally install Rosetta 2 on M1 Macs if Rosetta 2 not yet installed

Same as 7.16.18, but with some strings translated for additional languages

Change Log for Android 7.18
Issues fixed:
When adding an URL by hand, fill in https:// for the user
Log level change doesn't affect shown log records
On Remote string on AM not shown correctly.
Progress bar is too light, no progress visible
Client does not auto-start on Android 8
BOINC 7.16.16 does not autostart when it's not in memory
BOINC 7.16.16 exporting event log writes just 6 lines
BOINC 7.16.16, opening BOINC app will always start on the Notices tab, even if there's nothing there
Counter is up on retry transfer.
7.16.3, Another volunteer app is already running on this device
Resume computations autostart after reboot after powersource is connected

Features implemented:
Screenshots for F-Droid
Remote monitoring: Enable remote monitoring in client and Manager
Remote monitoring: User should be able to edit gui_rpc_auth.cfg file
Remote monitoring: Add checkbox 'Enable Remote Monitoring'
Create proper Fastlane structure for F-Droid App Store
Change text on Xiaomi specific 'Welcome' screen
Refactor 'Add Account Manager' action
Android remote monitoring
Support ARMv6 devices

---

Gridcoin
is an open source
cryptocurrency
(Ticker: GRC) which securely rewards volunteer computing performed upon the
BOINC platform
in a decentralized manner on top of
proof of stake
.

BOINC
(Berkeley Open Infrastructure for Network Computing) is a distributed Internet platform and was launched beginning of 2002 and it rewards participants with credits for performed work. BOINC is an application available for multiple Operating Systems and uses the unused CPU and GPU cycles on computers to perform scientific work.
---