I can see the future, where artificial intelligence would override most of humans' natural senses. The picture speaks of a future where humans would install some forms of robots in some parts of their body allowing for mechanical and computerized impacts.
Story
It's 2070, the world had become more technological with different artificial intelligence introduced in various sections. Humans could now communicate directly to another human without the need for physical gadgets by installing chips that aid transmission of waves. Gabriel, a young man of 25 decided to have his arm fixed with artificial gadgets that aid him perform heavy tasks easily.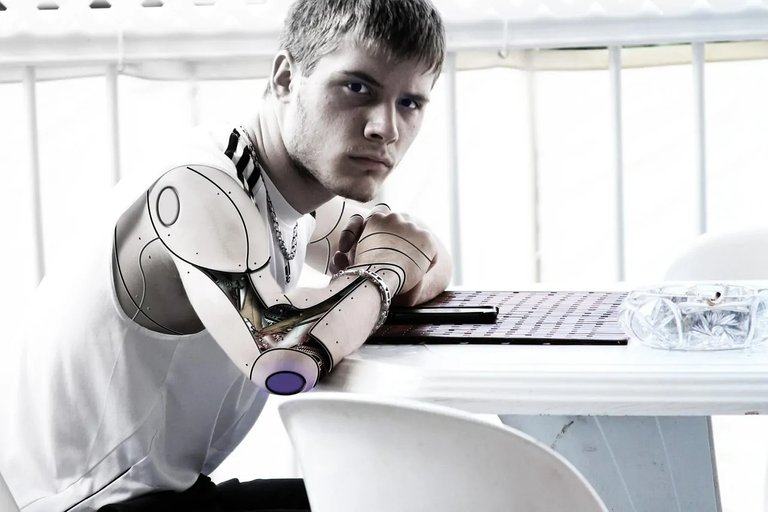 Soon, Gabriel discovered that he could do more with his programmed body. His right arm, which was wired with several nodes, could transmit magnetic and electrical currents to electrical devices. He sat on a table placed with some electrical gadget looking frustrated as he looked at himself in the mirror on the wall. He didn't imagine wiring himself with nodes could bring future consequences even though he could function more than other humans who relied on their natural abilities did. He was faster, stronger, smarter, but wasn't safe around electrical devices, even though he seemed to be more effective, artificial intelligence has its weaknesses.
---
---
     I'm currently undergoing hivewatcher appeal