After long time and busy work days I come back to share with you some intresting test what I made.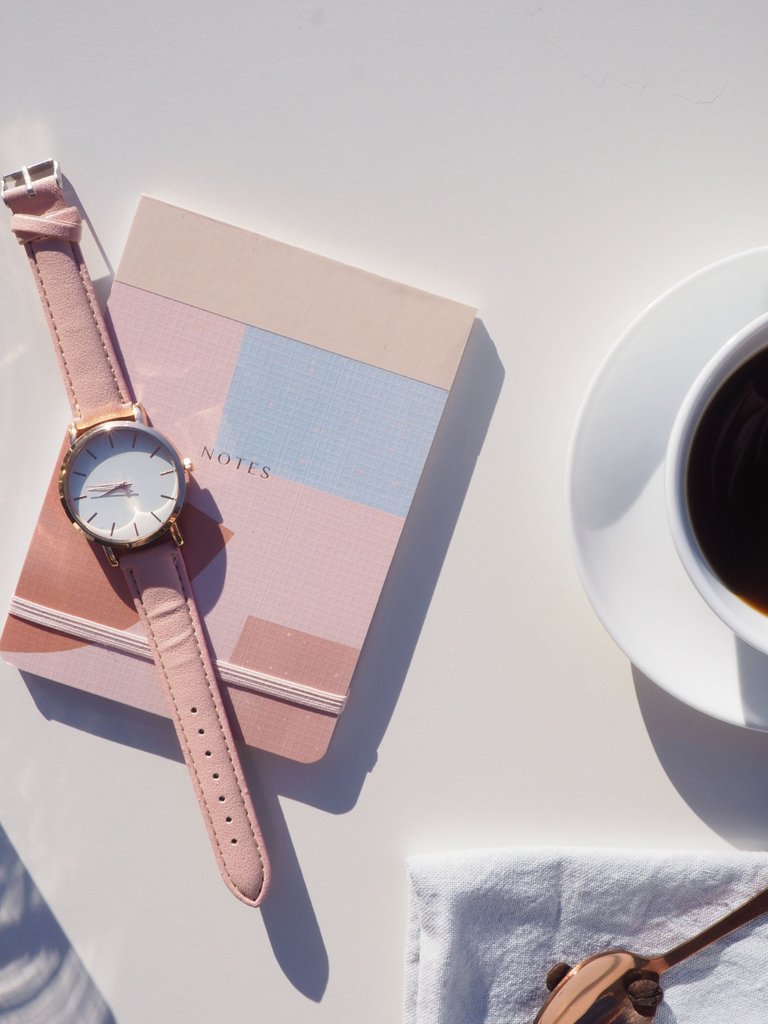 Does a relatively practical accessory such as a wristwatch have to become smart nowadays? This question was asked by many when the first smartwatches appeared on the electronic devices market. The Huawei Watch 3 Pro is the latest and most functional generation of these devices, which makes it a great place to answer a question.
The idea of a smartwatch is simple enough - instead of the usual accessory, we can now put something around our hand that is connected to a smartphone, Internet, GPS, measure the wearer's pulse, offer to read SMS and otherwise keep in touch without pulling the phone out of your pocket.
Understandably, there is no shortage of people for whom a prospect of a new, feature-rich device is reason enough to spend money for that, but perhaps most would initially question the importance of such a seemingly small step - from pocket to hand - towards even greater comfort, and is it worth paying as much as is required for it?
In order to understand more about smart watches, I approached get from my friend one of the most powerful copies on the market - the manufacturer's "Huawei" watch "Huawei Watch 3 Pro".
From a fragile women's accessory to a highs technalogy.
If we once talk about the meaning of smartwatches, it would probably be correct to get a little acquainted with the history of its "grandfather" - the watch.
The first wristwatch was made in 1812 for Queen Caroline Murata (Bonaparte, sister of Napoleon I) by the legendary Swiss watchmaker Abraham Louis Breget.
Initially, wristwatches were mostly a lady's accessory, while gentlemen had to stick to the pocket-sized alternative for quite some time. But over time, as you know, habits and associations around the watch have changed quite a bit.
With the advent of digitalization, a plethora of the Internet, communication technologies, and other features have noticed a wristwatch, giving us the world's first smartwatches.
What makes the clock tick?
Now it's time to take a look at Huawei Watch 3 Pro's test.
Taking the opportunity, I work with this watch from time to time, in different conditions, for about a two weaks.
The plan was quite simple, but appropriate - to see how and whether it is possible to integrate or find any application for a smartwatch during various daily work or activities.
First of all, Technical specification:
Screen: 1.43 inches, 466x466, PPI 326, AMOLED (Always-On)
Memory: 16GB memory, 2GB RAM
For tracking, tfu, it is - ... location: GPS, GLONASS, QZSS, Galileo, Beidou
Sensors: barometer, heart rate, accelerometer, compass, skin thermometer, Sp02 (oximeter)
Connectivity: Bluetooth 5.2 4G (e-SIM), Wi-Fi (2.4Ghz), NFC, speaker and microphone
Battery capacity: wireless charging (with charging station with magnet). Duration - 3-5 days, in "ultra-battery" mode up to 21 days, but in general very dependent on usage habits.
Dimensions: 48mm x 49.6mm x 14mm (definitely fits most hands)
Housing: Titanium / ceramic housing
Colors: watch case - matt gray, available with leather or metal strap
A clock with is not a shame to go to a business lunch.
A long and extensive description of the user experience is the most enjoyable step in creating device reviews, but on one condition - if using the device has indeed been a positive and life-enhancing experience to some extent, and not the other way around.
And here it must be admitted that this has indeed been the case with the Huawei Watch 3 Pro - even for me, who has generally treated smartwatches since their inception as an attempt by high-tech companies to make good money at the expense of "gadget" fanatics.
In my case, the reasons may not be the most practical, but let's start with the basics. The packaging and the process from which some good "youtubers" have made a career with unpacking - say a lot about the product and the attitude of its manufacturer.
The Huawei Watch 3 Pro box suggests that the Chinese technology giant wants to present its smartwatches as practical, with a minimalist design and clearly elegant design.
When we open it, we see the clock itself and when we dig deeper, we find a warranty card, a charging station (USB), as well as instructions for downloading the Huawei Health App, which monitors body processes.
It is, of course, subjective, but it is a great pleasure that Huawei watches are inspired by classic, elegant mechanical watches.
Sensors that allow the watch to record certain biological parameters of its wearer. The case is elegant, the strap is made of high-quality leather (in this case, but a metal alternative is also available), there are two simple, durable buttons on the sides of the watch case for pressing.
The Huawei Watch 3 Pro very quickly gives the impression that this is not a adult device. No nonsense, unnecessary, flashing lights or color - just an elegant watch and a plethora of extra features available via the touch screen.
When you touch the watch, it soon becomes clear that you are dealing with a quality and durable product.
About the details and nuances.
Since some day work involves long hours at the computer screen, moving your hands purposefully over the keyboard, it must be said that such a detail as the ability to see contents of a remote phone, just left your eye a little to the left.
Also driving a car and shopping in a store is similar - especially when your hands are full, but you need to react quickly.
However, it was interesting to experience in the weight room, where it was quite difficult to get used to the new device, which is placed around the hands.
At the same time, it must be acknowledged that the ability to monitor heart rate and other parameters more accurately and more often was useful. Those who do sports, have not used to wear wristwatches before, but have wondered whether the smartwatch and its sensors would be useful during activities, if you are interested in such a detail of the body's reaction during training, then it definitely makes sense, but it will take time, to get used to.
After a particularly powerful workout and sweating, it will probably be wise to maintain and clean the fashionable smart device.
Conclusions.
In short - in the end, it just turned out that the little things and nuances with which the smartwatch changes the daily course, in fact, are big enough to make it feel as if something is missing after the testing period, when I leaving the house without a clock.
You can definitely go through the day with a phone in your pocket and not knowing what your heart rate and blood oxygen level (oximeter) is at the moment, but these seemingly trivial options, plus even more convenient shopping, driving and working (which, of course, not not trivial), plays a role in a hurry, in moments when it is necessary to respond quickly to some news in correspondence.
Not to mention the aesthetic side of all this. One of the reasons why I frowned so far when thinking about smartwatches - their design has not really addressed so far.
They were either too uninteresting, cheap to look at, or unbearably bright and screaming. The matte, elegant watch of the Huawei Watch 3 Pro is unspeakable - putting it on your hand means feeling complimented.
If we talk about the disadvantages, then I have to admit - I am not competent enough smart watch user to be able to compare this with others.
However, for a while the feeling did not leave that this particular watch is more willing and able to "make friends" with "Huawei" devices only.
Given the current market for gadgets, as well as the unenviable position the Chinese producer has been in for some time (you can safely find Google and make your own judgments about the manufacturer's relationship with the West), this is perhaps entirely understandable.
Be that as it may, the Huawei Watch 3 Pro performs all the functions of a smartwatch (no matter who needs it), and wearing it definitely makes sure that once you've had the opportunity to invest around € 450 (approximate retail price in Latvia), then it has been worth it.
Pictere source: pexels.com