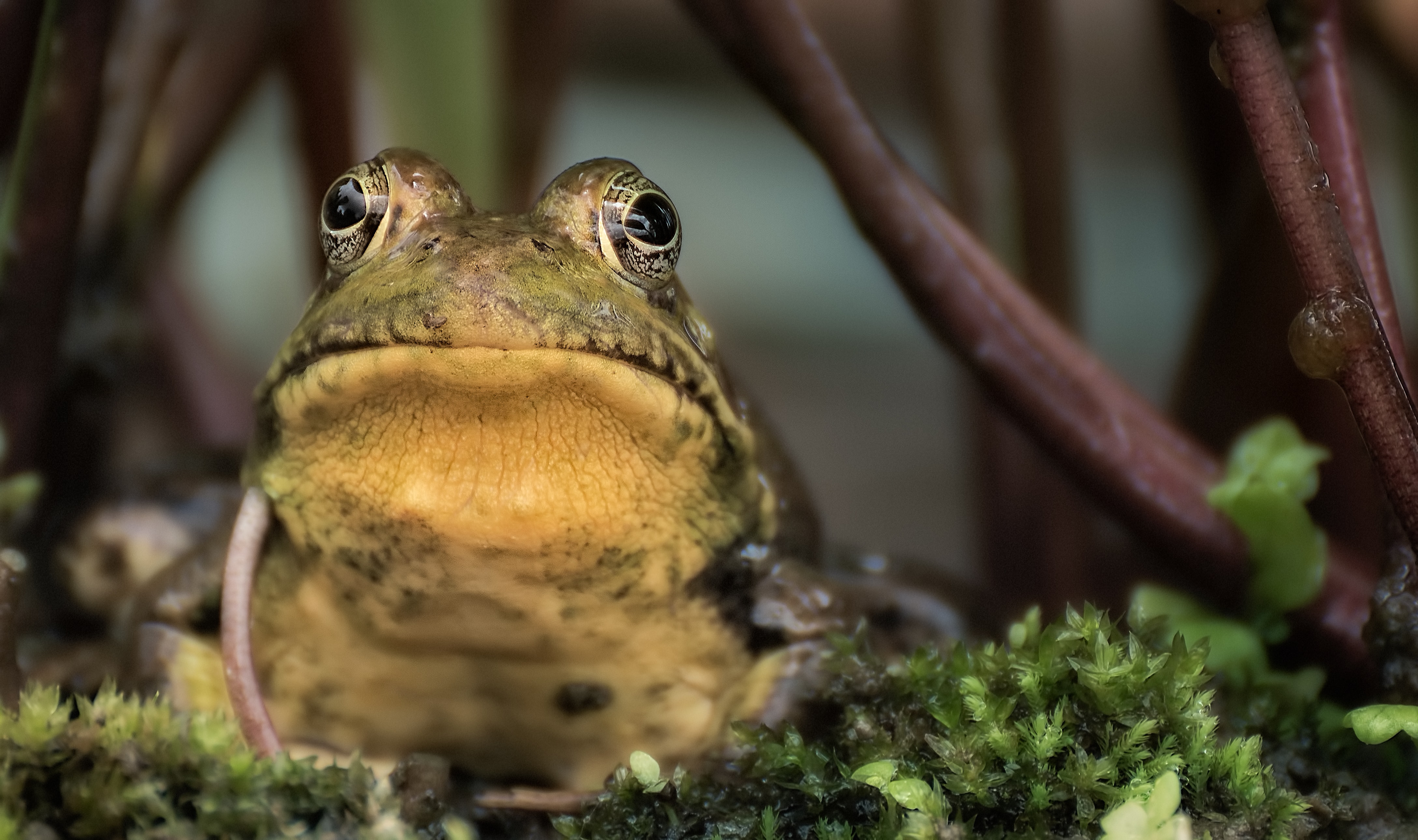 Bullfrogs
There are some animals that don't need to go to sleep, they remain awake all the time, relaxing from time to time.
Bullfrogs are big frogs and never sleeps.
They have strange behavior.
He doesn't nap during the day while at night he is in constant motion. No signs of lethargy were observed of him throughout the day.