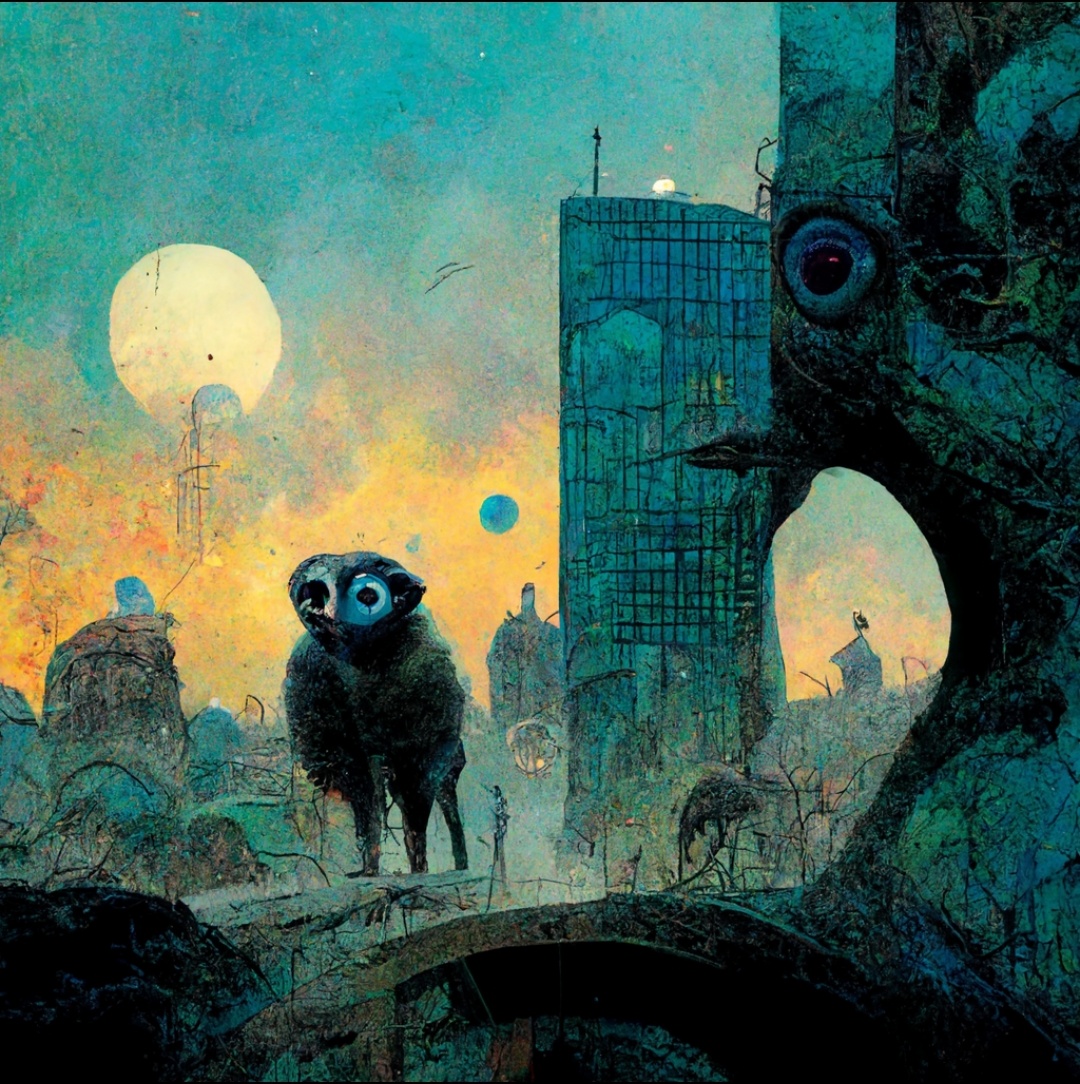 The new beta Midjourney has been producing magnificent and inspiring images.
Here are some results from the prompt "Beksinski and Chagall design a full color comic book together about intelligent lemurs living in a futuristic city and defending it against the looming threat of a dark floating object "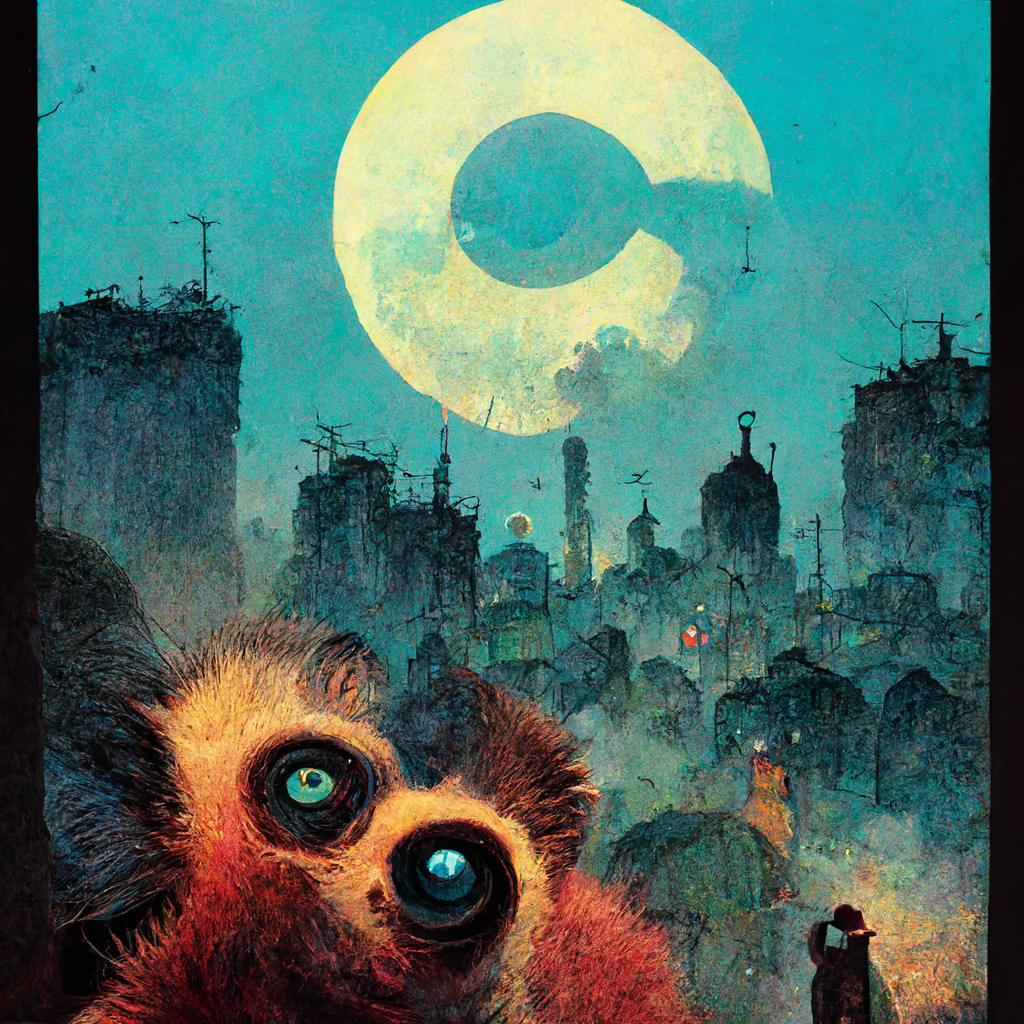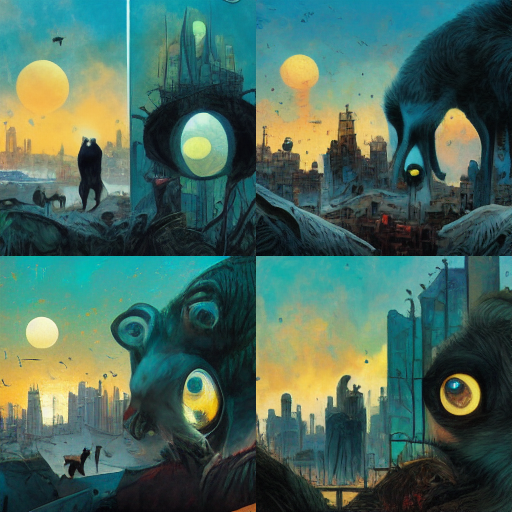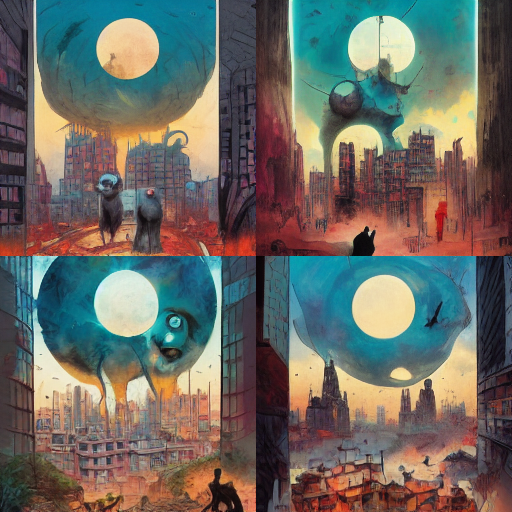 I know I am supposed to feel threatened by these AI masterpieces; but everything about this process is inspiring me.
Two artists that I admire more than anything make beautiful art together many years after they moved into the next world. Who would have imagined they would still be creating new ones.