I've been fascinated by some of the recent AI-generated work that's been posted here recently - previously, whatever I saw was just "meh, wtf is that half-formed thing?", but others posting here showed that it's all about giving it the right prompts and having a decent aesthetic sense in the first place. I don't often post art or art-related stuff, but it's a part of my life that I want to re-explore. Previously, I worked in the film and fashion industry as a skilled artisan, as well as making a living from hand-work for most of my life, before I got tired of poor pay, brutal working hours and all the other exploitation that goes along with those careers.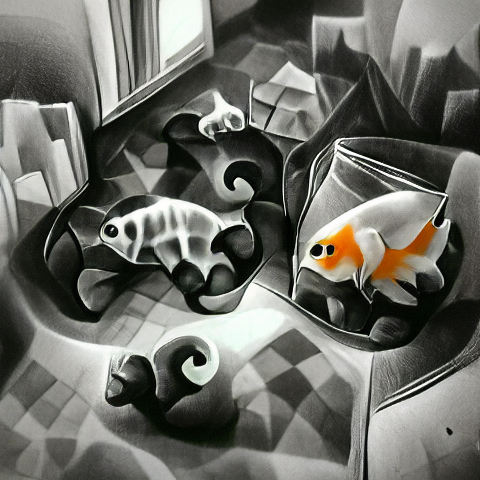 After school, I really wanted to pursue a fine art training but life got in the way and I ended up in the informal side of things. I've always been better at making things that are three-dimensional, and in awe of two dimensional art, while lacking the time for the training to produce good work in two dimensions. In traditional arts, it's also expensive to paint so I love the digital world and ctrl+z.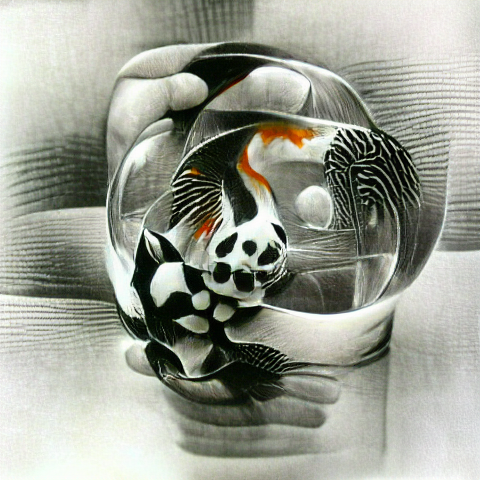 I'm loving the possibilities of VQGAN+CLIP although I don't see this as "lazy art". The AI paints in its own way and constantly changes elements of the images as it continues working and there's currently no way of telling it to leave particular elements alone so each rendering leaves you with things you like more, and things you like less.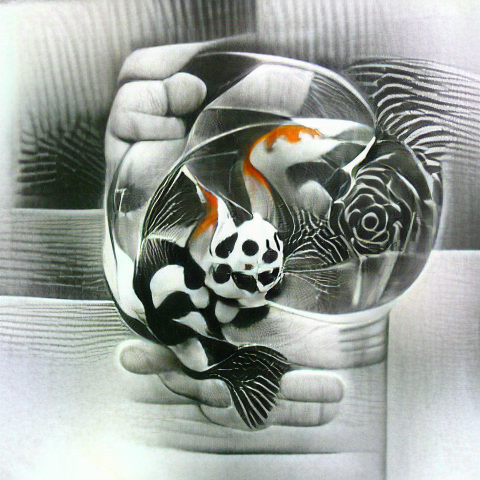 Ultimately, it will take a lot of masking in Photoshop to create exactly what I want from the AIs output. It's also clear, from experiments that the AI doesn't really understand graphic 2D drawing and attempts to make everything more three-dimensional although that's also where a lot of the fun and randomness of the AI's work comes in. All of these images are from "fish" prompts to the AI but it seems convinced that all fishes are secretly ultimately orcas, haha.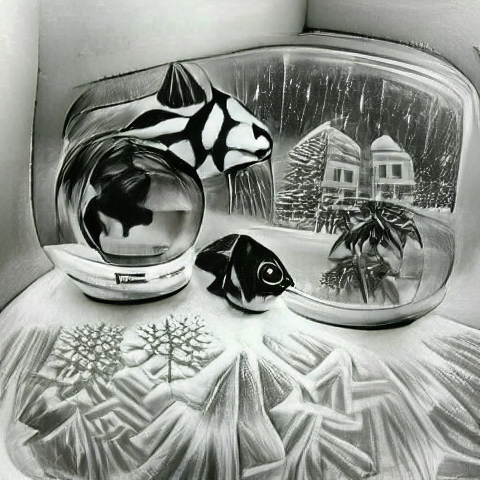 Many people feel bothered by AI art because in time, it will automate many processes still done by humans, especially in the world of gaming, film and concept art. I know first-hand what it feels like to be replaced by machines, and to be undercut by having work outsourced to cheaper labour in poorer places or have my work simply included as the output of some other famous name. There isn't much to be done about it except move on. On the other hand, when I was 18, I worked for a screen printer and we still used Letraset and darkrooms to do basic printing and I'm not sorry that those days are gone. An ancient Chinese curse says: "May you live in interesting times!"