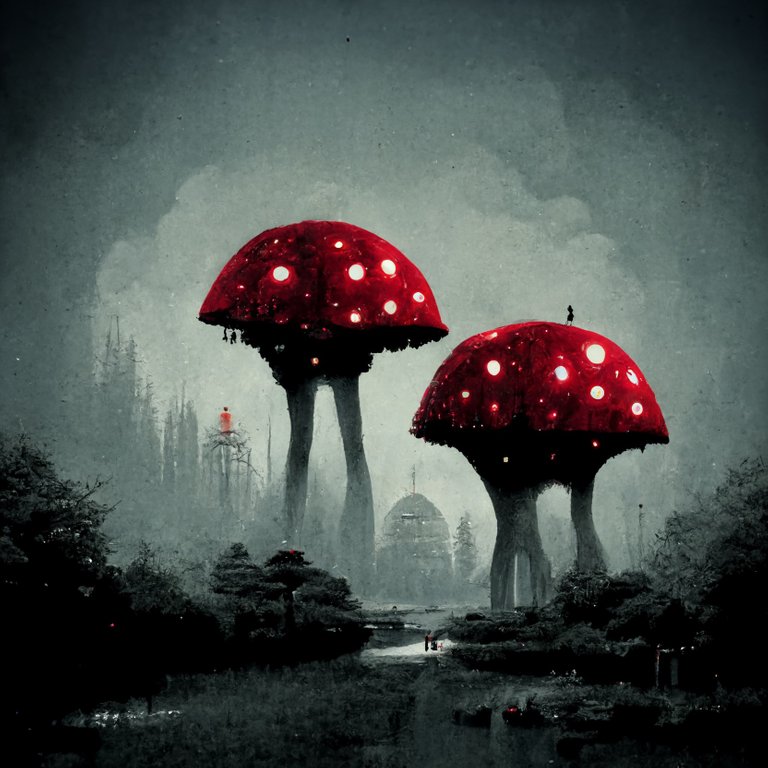 Sleeping toadstools in a magical forest, black
These are so cool

My brother has really been getting into creating art using artificial intelligence and he has been sharing them on Facebook. He uses a program called MidJourney and the results have been pretty cool to see, so I decided to give it a try.
The MidJourney site is a bit odd because it just directs you to their Discord server and doesn't really let you do anything on the site itself. The discord for MidJourney is MASSIVE though and has almost 1 million people that are active in there. It is one of the largest servers I have ever seen.
So when you get in the server, it gives you a pretty short run down on how things work, and at first it was a bit overwhelming, but it is pretty easy to learn how to call the bot to create the art once you see how others are doing it.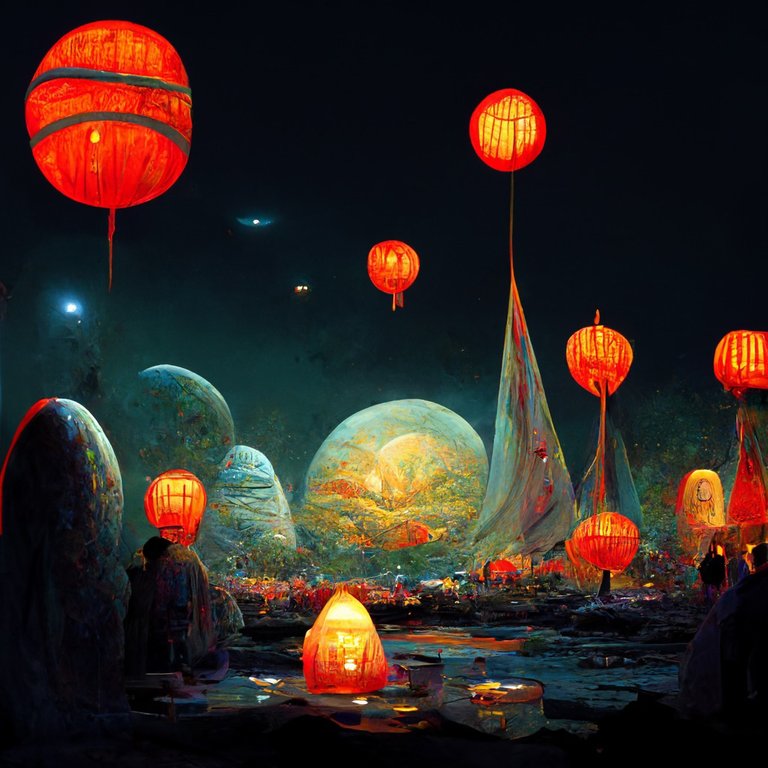 Lantern Festival on Alien Planet
To create something, all you do is give a prompt of what you want to see, then the bot begins working on four different images. Then once it is done with making the four images, you can choose one of the images to have the bot work more on that one, or make a new set of images based off the image you choose.
The Lantern Festival image is the first one that I created on it and I think it turned out pretty cool looking. It is a bit hard to think of different ideas for bot to work on at first because it can literally make an image using anything you want it to.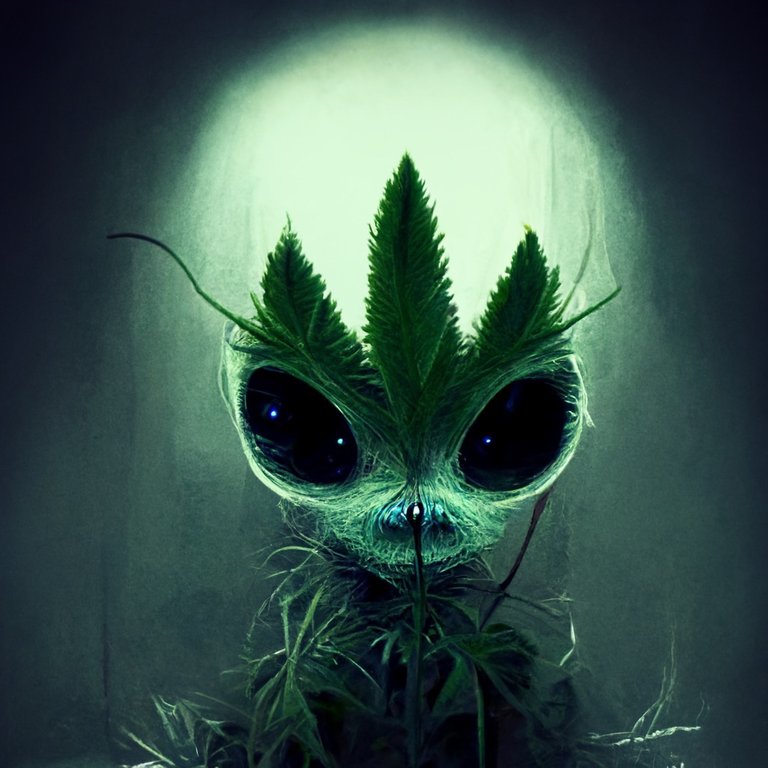 Alien Creatute that looks like marijuana plant
The technology behind this is fascinating and I have no idea how any of it works. I wanted to see what the bot thought an alien that looks like weed is and this is what it came up with.
Artificial Intelligence is crazy to think about and we are really just seeing the beginning of what this technology can do.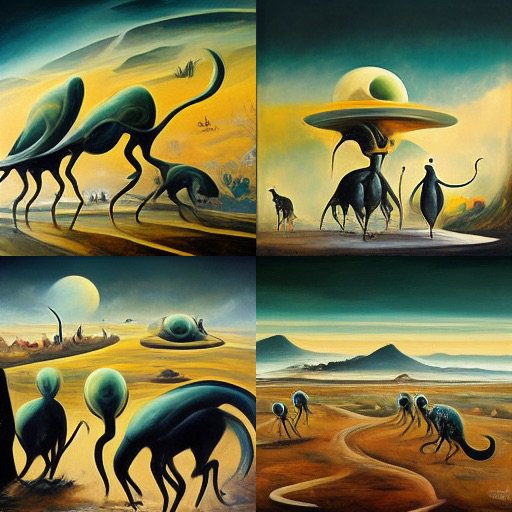 Alien animals walking on planet, Salvador Dali
Salvador Dali is one of my favorite artists. His stuff is way out there and super trippy. So I wanted to see what the bot would do if I said for it to make some images of aliens walking around using Salvador Dali's style.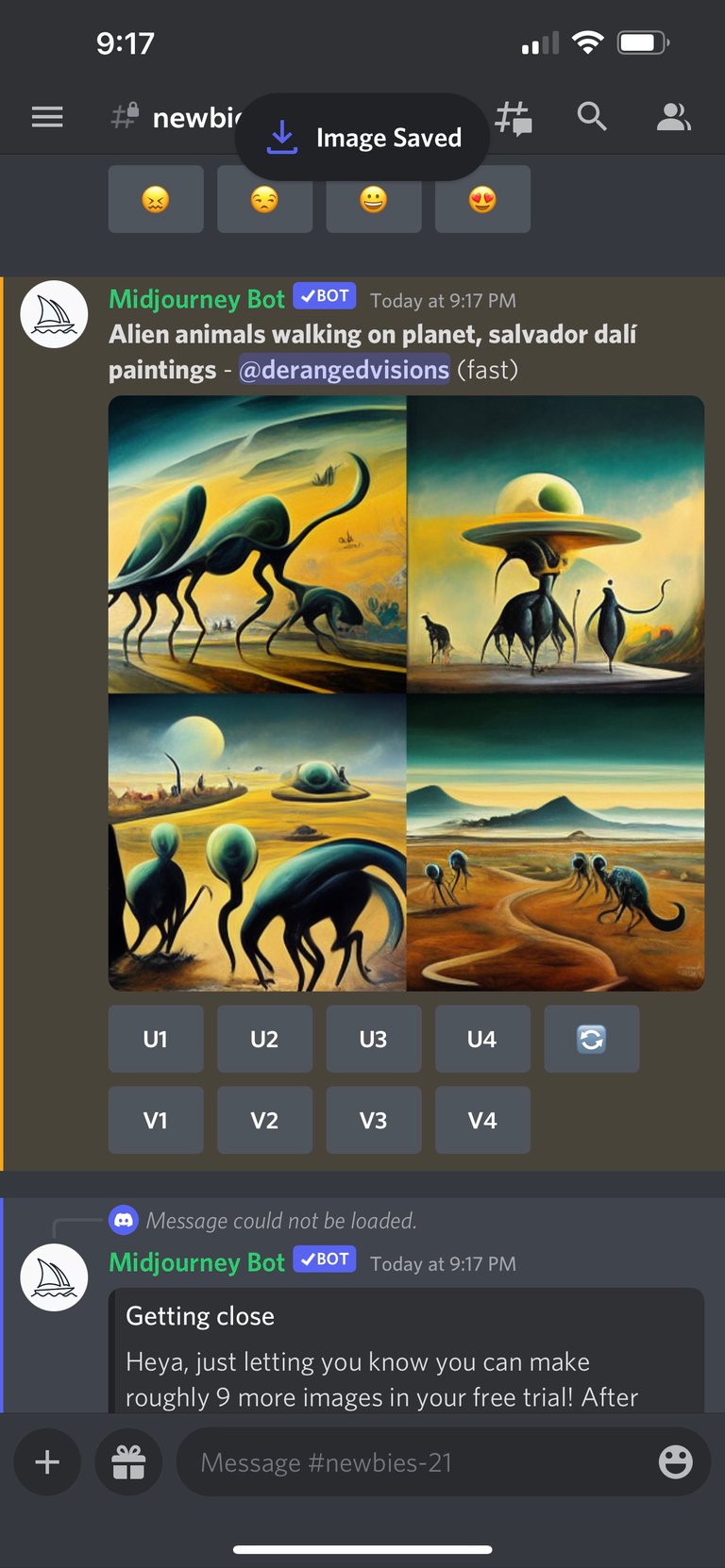 I really thought all four of the images that it came up with were really cool, but my wife and daughter wanted to see what the bottom right image would end up looking like if I told the bot to focus on going deeper with that one.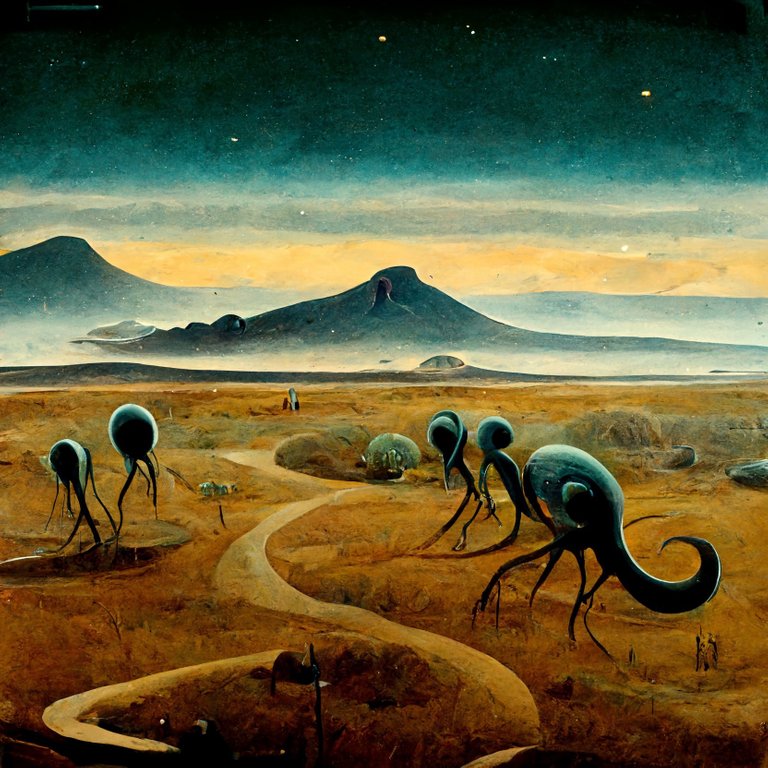 Alien animals walking on planet, Salvador Dali (final image)
The results were super cool and it really does look like something that Salvador Dali would do. AI art really does have a cool look and feel to it and I think it would be cool to decorate my walls with some of the stuff I have come up with.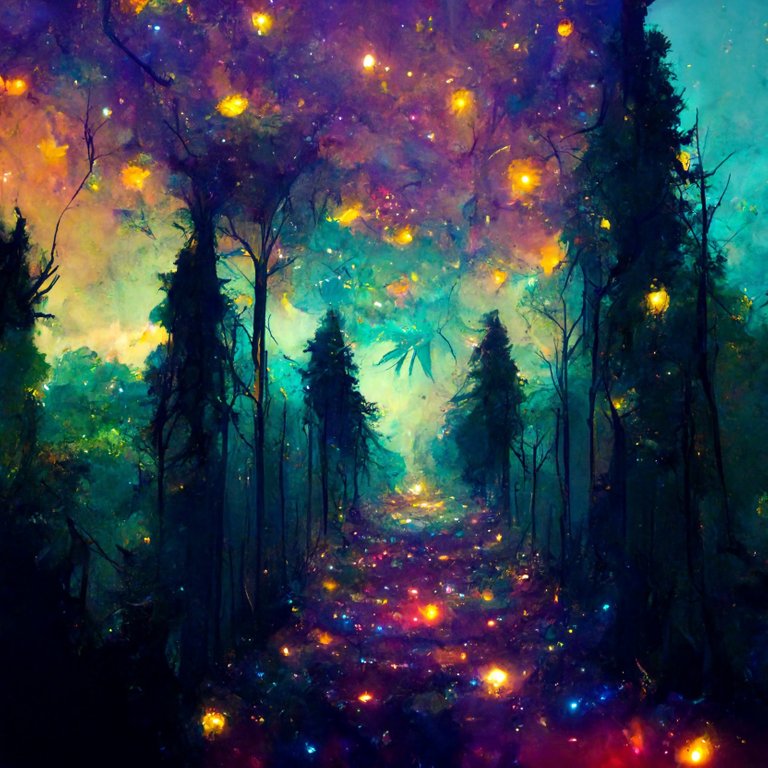 Starry night mystical forest psychedelic LSD
These images feel like a glimpse into an alien's mind. It crazy that these programs are basically programmed to think and come up with these pretty insane works of art.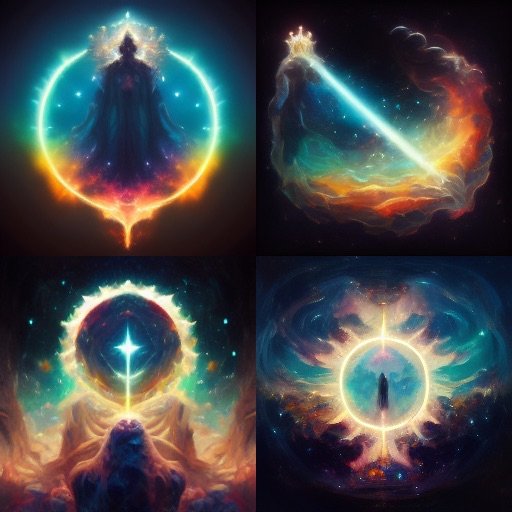 Cosmic Light Being, ruler of the universe
Now this was a weird prompt to see. My daughter came up with the idea to see what the bot thought a "Cosmic Light Being, ruler of the universe" would look like. All of them looked so cool, but the top left was the one that resembled what my daughter was thinking when she came up with the idea for the prompt.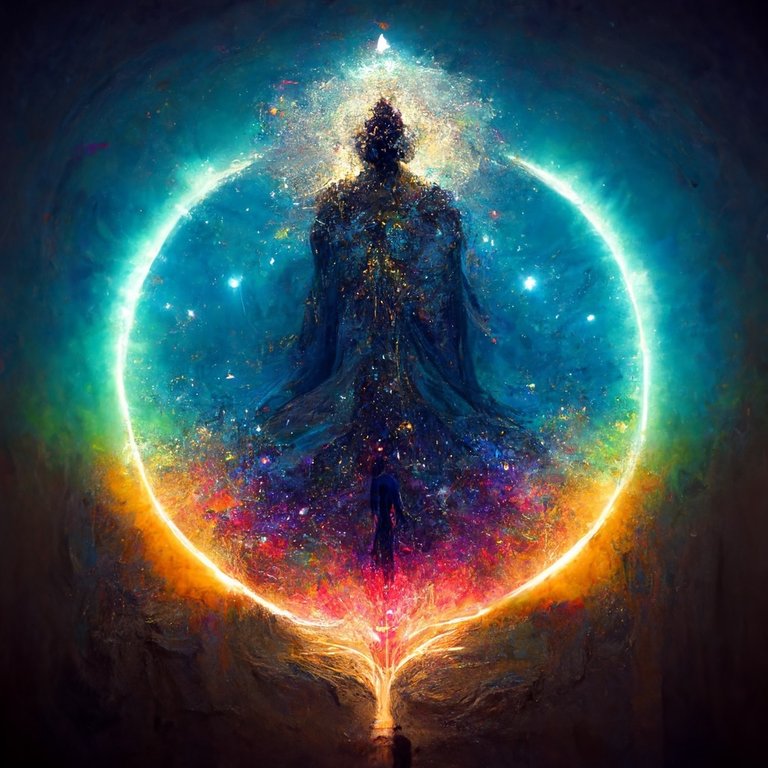 Cosmic Light Being, ruler of the universe (final)
The final image ended up being so cool. I really like all the little details, like brush strokes, particle effects and different blending of colors and light. It is super cool to get a glimpse into what a computer thinks a cosmic being looks like.
Right now, my free trial with the program has ended and I need to try and figure out what the next step is to continue creating different pieces of art. I am hoping that with a paid membership, you get access to higher quality renders and more options. I feel like I am just scratching the surface with what this bot can do.
Artificial Intelligence is really changing the art game and it can be used to create some really stunning and creative images that is impossible for humans to create as fast as the bot does. It would be cool to see an NFT project make use of this technology and you can mint NFTs using different prompts.
It is cool to see technology merging with the art world, but at the same time, it is kind of scary how quick technology is advancing. It makes you wonder if traditional artists and photographers are going to become less relevant as this technology gets better and better. AI can already be used to generate real looking photographs that are very hard to distinguish between a real location and one created by a robot.