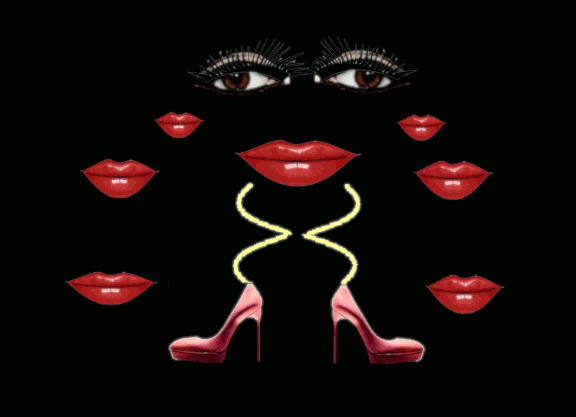 In Pursuit of Beauty
As a young girl I read The Good Earth by Pearl Buck. I was struck by what seemed to be the cruel and irrational custom of foot binding. Women's feet were deliberately deformed in order to make them fit a cultural ideal of beauty. The practice was eventually outlawed in 1912, but many families continued the custom secretly long after that. The tiny feet that resulted from binding were called lotus feet.

Chinese Woman Whose Foot Was Bound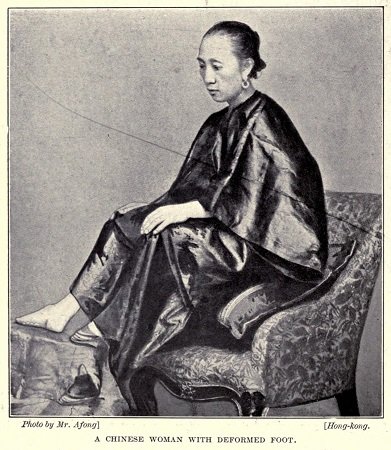 Image credit: Lai Afong (1839-1890). Public domain

Cinderella Surgery
While the term lotus feet seems like an incongruous euphemism, it is perhaps no more incongruous than the term 'Cinderella surgery'. This is a term sometimes used to describe a procedure (or series of procedures) performed on the feet of contemporary women who want to wear stiletto shoes. Sometimes the foot modification is called stiletto surgery.
Toe Displacement with Narrow Style Stiletto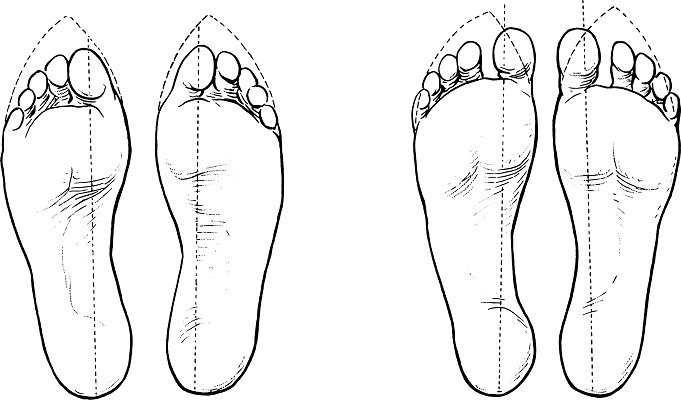 Image credit: Die Körperpflege der Frau, Dr. C. H. Stratz 1907. Public domain.

In a stiletto, there is not enough room for all five toes to fit comfortably in the narrow tip. Solution? Amputate the pinky toe
Surgery to enable stiletto wearing can be more extensive than that. According to one plastic surgeon, Dr. Neal Blitz, foot modification can include "bunion and multiple toe surgery."
Hallux Valgus (Bunion)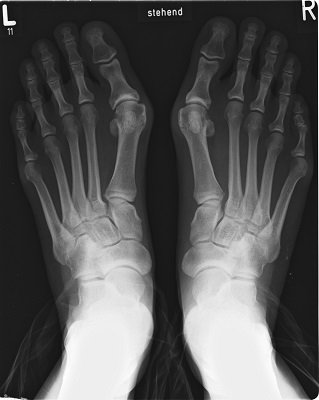 Image credit: Michael Nebel http://de.wikipedia.org/wiki/Benutzer:Jakker. Used under a CC 2.0 license.
The bunions shown on the x-ray film may be a consequence of wearing stiletto shoes.

Plantar Flexion of the Foot in High Heels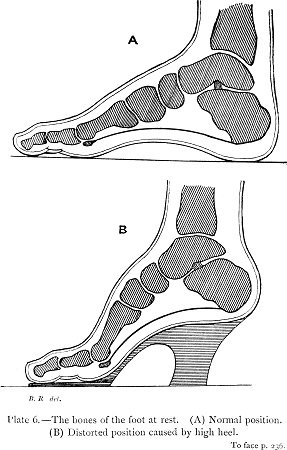 Image credit: Ada S. Ballin in Science of Dress to Face. 1885. Public domain

Men Are Not Immune to the Promise of a Beautiful Foot
Louis XIV Sports a Well-Turned Foot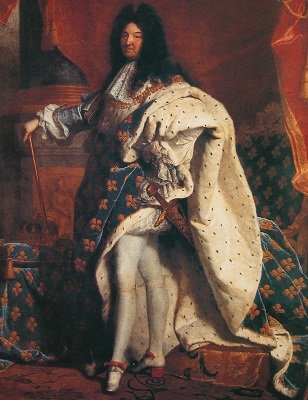 Image credit: Hyacinth Rigaud (1659-1743). Public domain
This 1702 oil painting of the French king shows the monarch's fondness for high heels.

Oh, That 18" Waist: The Corset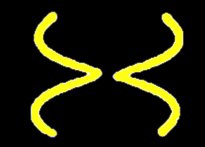 Princess Maud of Wales and Prince Carl of Denmark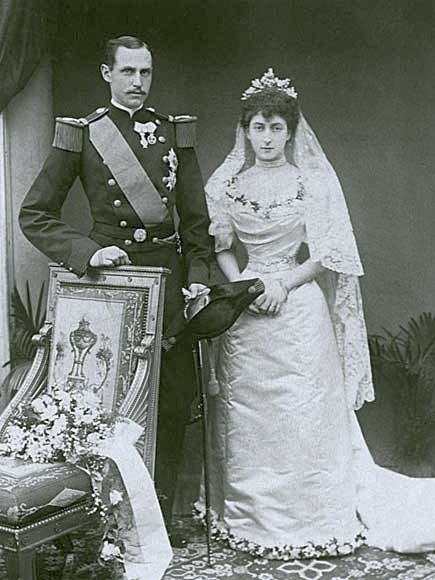 Image credit: Peter Cooke for Gunn & Stuart, 1896. Public domain

Let's have a look at what that corset is likely doing to Princess Maud's body.
Illustration of the Corset's Effects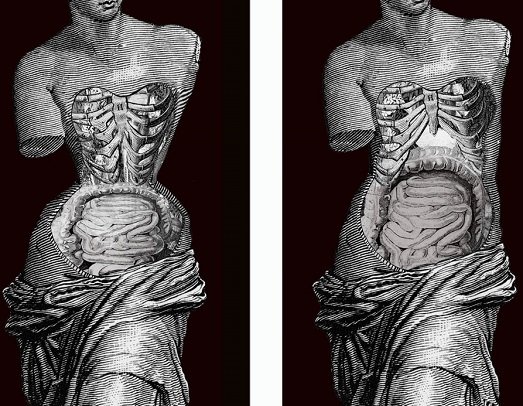 Image credit: Museu Valencia d'Etnologia, Valencia, Espana. Used under CC 2.0 license.

According to the Royal College of Medicine, the corset could cause, "poor digestion and over time the back muscles could atrophy." In some cases, long-term use led to deformation of the rib cage.

Illustration of a Corseted Figure, 1867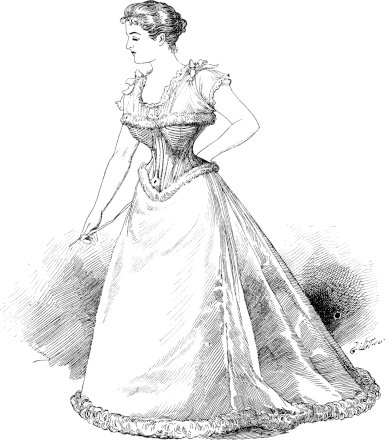 Image credit: Le_Corset_àtravers_lesâges (1893) by d'Ernest Leoty. Illustration by Saint-Elme Gautier. Public domain
An article published by the Fine Arts Museum of San Francisco, explains the purpose of a corset: to create "a tiny waist and an emphasis on the bust and hips—the idealized hourglass shape."
Hence, Princess Maud's tightly corseted wedding figure.

Arsenic Wafers and Lead Compounds to Lighten Skin Color
A Newspaper Advertisement From 1889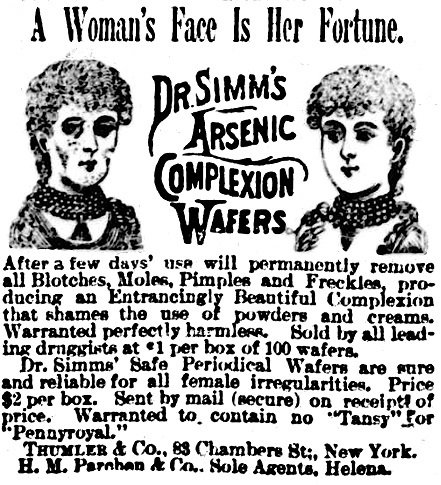 Image credit: Helene Independent Newspaper, 1889. Public domain.
Potential side effects of consuming arsenic wafers:
"Nervous system and kidney damage; hair loss; conjunctivitis; vitiligo; skin growths called arsenical keratoses". (Source:Atlas Obscura)
Potential side effects of applying lead compounds to the skin:
"Grey withered...discolored skin; rotted teeth; bad breath; lung infections; hair loss". (Source: Face Paint: The Story of Make-up)

Tanning Beds to Darken Skin Color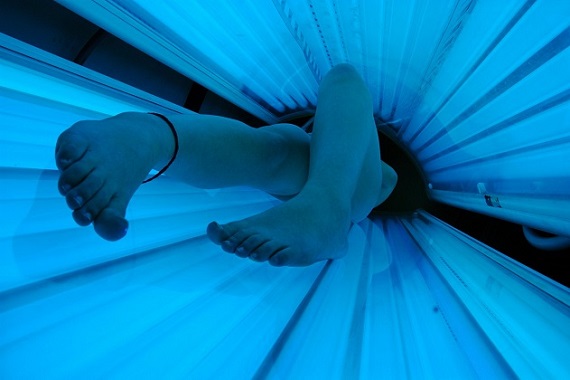 Image credit: Evil Erin. CC 2.0
Potential Side Effects of Tanning Beds:
Squamous cell carcinoma and melanoma; ocular melanoma; premature aging, immune suppression; irreversible eye damage; allergic reaction (Source: U.S. FDA)

Implants to Enhance a Feature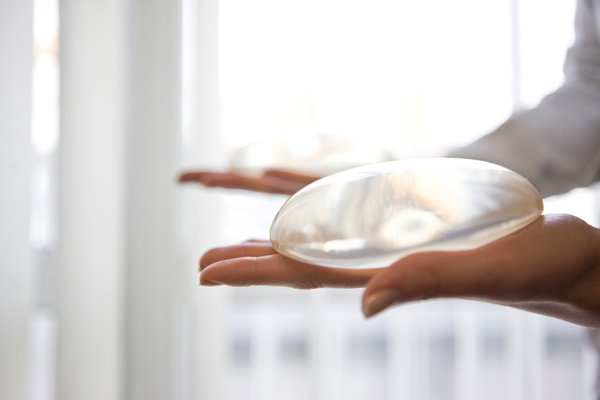 Image credit:U.S. FDA. Public domain. Silicone Implant.
Potential side effects of silicone:
This has been a subject of controversy for years. The following is taken from Science Direct and was published in June of 2020:
*"...breast implants 'bleed." Once the silicone implant has bled, " molecules can then migrate through the body via the bloodstream or lymphatic system". The effect of this bleed on cells, according to Science Direct, is cell death. This cell death mimics natural cell death, apoptosis*.
According to breastcancer.org, a ruptured silicone implant may result in silicone migrating to other parts of the body, "such as the lymph nodes or lungs". Then,"lumps called silicone granulomas can form in the arm, armpit, chest area, or elsewhere in the body."

Liposuction to Minimize a Feature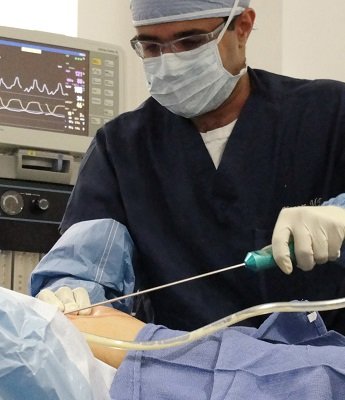 Potential Side Effects of Liposuction:
According to the Mayo Clinic, risks from liposuction include: Bleeding; reaction to anesthesia; possibly permanent contour irregularities; fluid accumulation; temporary or permanent numbness; infection; puncture of an internal organ; fat embolism; kidney problems; heart problems; Lidocaine toxicity.


Conclusion
This post was prompted by irritation, the irritation I felt about the ubiquitous stiletto. l began the blog with a picture, the GIF that appears at the top of the page. However, as I read different resources it became apparent that the scope of the essay had to be wider than stilettos. The pursuit of beauty transcends time and culture. It transcends gender.
Men have not received much attention in this blog, but that's just because the focus started with a stiletto. Make no mistake: men want to be beautiful. Increasingly, they are consumers of plastic surgery. They dominate the hair restoration market.

One Method of Hair Transplantation

As I end this essay I have one thought: maybe we can be kinder to ourselves when we look in the mirror. If we can do that, we might have longer, healthier lives.

Thank you for reading my blog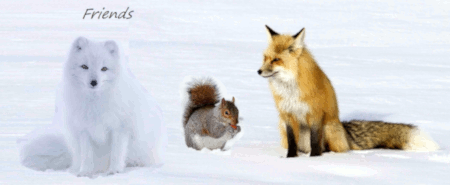 Hive on
Sources for the GIF
Eyes: Pixabay


Lips: Pixabay


Shoes: Pixabay


Eyelashes:Pixabay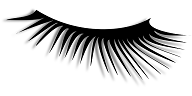 Hourglass: Me, drawing on Paint