hi dear hivers! today I'm sharing you a project I've been doing.
The periodic table of elements, is a table where you can see all the elements known by the humans used in science and chemistry for classification of all the elements.
The elements are divided into groups, for example noble gases, and halogens, according to their chemical and atomic properties.
¡Hola queridos hivers! hoy les comparto un proyecto que he estado haciendo.
La tabla periódica de elementos, es una tabla donde se pueden ver todos los elementos conocidos por los humanos utilizados en la ciencia y la química para la clasificación de todos los elementos.
Los elementos se dividen en grupos, por ejemplo, gases nobles y halógenos, según sus propiedades químicas y atómicas.
Since this is a project I did for my microstock catalog, I decided to draw a tiny sample of each element!
it took me a lot of work, I'm drawing all them in Adobe Illustrator using just the mouse.
Como este es un proyecto que hice para mi catálogo de microstock, ¡decidí dibujar una pequeña muestra de cada elemento!
me costo mucho trabajo, Los estoy dibujando todos en Adobe Illustrator usando solo el mouse.

this table was created by Dmitri Mendeleev, and it was going evolving with new elements and classifications through time.
Here I'm sharing you an animation with all the elements!
Some elements are hard to see, since they are created by humans, and we have just a small portion of atoms that disintegrates in seconds, so I represented them with the atom icon.
esta tabla fue creada por Dmitri Mendeleev, y fue evolucionando con nuevos elementos y clasificaciones a través del tiempo.
¡Aquí les comparto una animación con todos los elementos!
Algunos elementos son difíciles de ver, ya que son creados por humanos, y solo tenemos una pequeña porción de átomos que se desintegra en segundos, así que los representé con el ícono del átomo.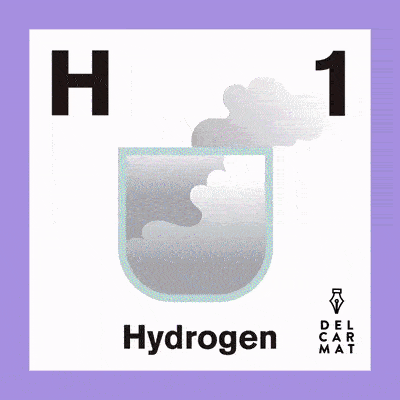 I hope you like it! / espero les guste!
if you like this post, you can check my NFTshowroom gallery, where I'm creating this set of creatures inspired by elements!
Si te gustan estas publicaciones, puedes ver mi galería NFTshowroom, ¡donde estoy creando este set de criaturas inspiradas en elementos!
https://nftshowroom.com/delcarmat/gallery