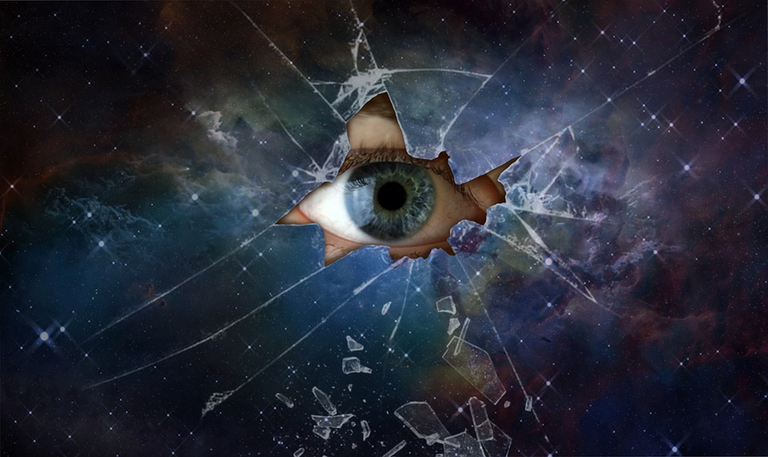 "Todo es una ficción, de todas formas. Hacemos lo que hacemos y luego inventamos las razones, pero nunca son las razones verdaderas. La verdad está siempre fuera de nuestro alcance."
(Orson Scott Card, libro Hijos de la mente)

Desperté de un letargo, de un largo sueño, siete de agosto del 2022. Desperté y me di cuenta de que toda mi vida era mentira, que no existe el planeta tierra, esto está programado en un diminuto chip que se inserta antes de incorporar el espécimen al laboratorio ¿Seres humanos? ¿Máquinas? O ensayos de laboratorio. Lo que llamamos vida es una manipulación y una prueba en un laboratorio, con paneles donde se hacen los efectos especiales y se mantienen las variables estables. Me llevan de la mano hacia arriba para que observe el embudo por donde tiran la basura, lo estéril y desechable, es decir, los especímenes que no cumplen con los requisitos.
Técnicos por todos lados monitoreando los procesos y todos los pasos que involucra. Estos son dirigidos por una voz en un idioma raro, pero habla tan rápido que se hace difícil escuchar y a la vez visualizar. Estoy cansada y tengo hambre. El mensajero que me guía me indica que salirse de la planificación, o ser defectuoso, o intentar escaparse, conlleva a quitarse la vida y ser lanzados al vacío; se elimina cualquier rastro de su existencia para que no perjudique al sistema. Estoy en una gran nave interplanetaria, es nuestro mundo, el planeta tierra. Desde el ventanal diviso la galaxia y las estrellas, bello espectáculo de colores y digo para mí: "los seres humanos somos una partícula de polvo y nos creemos únicos en este inmenso universo".
Millones de cajitas de seguridad con códigos y nombres, todos los seres humanos que han visitado el laboratorio o planeta tierra, y en un lugar especial, los que se han ido por decisión de los superiores. El mensajero me mira con asombro cuando le pregunto: ¿Cuánto tiempo llevo en esta nave? ¿Hacia dónde vamos? Aquí no hay tiempo ni distancia, somos un aquí y un ahora, no hay pasado ni futuro, solo un presente; somos un gran experimento, con las condiciones climáticas, emociones, sentimientos, adversidades. Me señaló un control que tiene en las manos y me dice: "Todo, absolutamente todo lo hace este botón".
Desperté… anoche, vi toda la maquinaria y oí sus voces, pero no recuerdo sus caras, solo eran voces extrañas que daban las directrices. Entonces, el amor, el alma, sentimientos y emociones, esto también es creado. No lo sé porque me desperté del sueño cuando intentaba hurgar entre los archivos para volver a la vida a un ser querido y por esta locura quizás mi fin está cerca. Por intentar entrar al sistema. Soy un error de algún técnico en el laboratorio y quizás dentro de poco pulsarán el botón para apagar mi vida.
Quizás... si logro apoderarme del control pueda tener otra oportunidad en el sistema.
Quizás…
8 de agosto del 2022, el cansancio hace que caiga en un letargo. No quiero regresar a la nave, pero el mensajero viene por mí. Me esperan en un tribunal para mi sentencia y donde decidirán. Los nervios me atacan, pero hay que esperar. Están decidiendo el coeficiente intelectual y las características de un grupo de embriones que serán lanzados al vacío para ingresar al laboratorio a través del gran útero de una madre o máquina. Algunos de ellos no lo lograrán y se revertirá el proceso hasta que estén más fuertes. Otros nacerán dentro de nueve meses.
El libre albedrío es lo único que puedo usar para mi defensa. Esta variable que no manipulan y permite a los seres humanos tomar decisiones, amar, hacer amistades; es lo que permiten complementar las condiciones del laboratorio. Llegó mi hora, estoy frente afrente con los que decidieron muchos acontecimientos importantes en el laboratorio. La luz brillante que emiten estos seres de paz me rodea, los oigo todos la vez: "Eres un espécimen especial y encargada de llevar mensajes de paz, amor, esperanza a otros especímenes. Has salvado a muchos de caer en el embudo y ahora son seres humanos capaces de sostener el sistema.
Serás devuelta al laboratorio después de un sueño reglamentario para que tu cuerpo físico sea sometido a las desinfecciones y preparado para enfrentar las nuevas condiciones. También, para activar tus neuronas, serás sometida a pesadillas e intensas situaciones por haber sido tan arbitraria. Y cuando tu cuerpo físico no soporte el sistema, serás almacenada para buscarte otro cuerpo, ya que tienes una misión por terminar. Durante el trayecto, el mensajero me dice: "Quizás no sobreviva tu cuerpo físico, ninguno lo ha hecho a pesar de todas las pruebas".
Quizás…No despierte de mi sueño.
Desperté, estoy en mi cama otra vez. Gracias universo, era solo un sueño, ¡Susto! Me levanto, abro la ventana y miro el bello cielo estrellado. Recojo del suelo un raro instrumento, ¡un control!…O interruptor ¿Quién habrá dejado esto aquí? Lo guardaré en esta gaveta. Quizás… aparezca su dueño.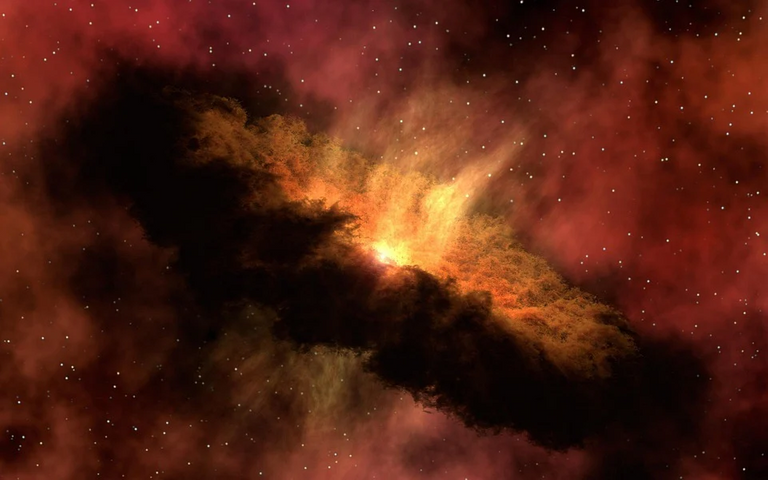 Fuente
Imagen capturada desde pixabay by WikiImages
El mundo va tan rápido que es imposible sentarse a estudiar ciertos eventos que están sucediendo a nivel mundial, lo que hoy es ficción, en pocos minutos dejara de serlo, en un parpadeo el robot solo era un sueño de pocos y hoy tenemos a la bella Sophia ¿Qué es realidad? ¿Qué es ciencia ficción?, sin embargo, los sueños siguen siendo sueños. Dicen que cada sueño tiene un secreto, cada amanecer una esperanza y cada corazón un deseo, y miro al cielo estrellado y descubro que todavía no sé ¿cuál es el mío?
Saludos a la linda comunidad de Ciencia Ficción, a los amigos @jcrodriguez y @joheredia21, @soy-laloreto, y @dedicatedguy. Les deseo muchos éxitos en este proyecto, recuerden si trabajamos y nos esforzamos por nuestros sueños no serán simples sueños, serán una realidad.
Gracias por visitar mi Blog en #Hive.
Namasté
"¿Qué es la vida? Un frenesí. ¿Qué es la vida? Una ilusión, una sombra, una ficción; y el mayor bien es pequeño; que toda la vida es sueño, y los sueños, sueños son."
(Pedro Calderón De La Barca)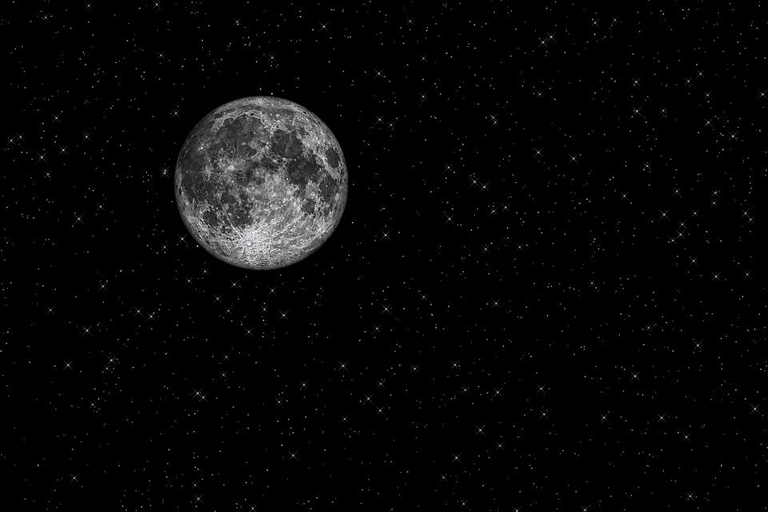 Fuente
Imagen capturada desde pixabay by susan-lu4esm


(En)
"It's all a fiction, anyway. We do what we do and then we make up the reasons, but they are never the real reasons. The truth is always beyond our reach."
(Orson Scott Card, book Children of the Mind)


I woke up from a lethargy, from a long sleep, August 7, 2022. I woke up and realized that all my life was a lie, that there is no planet earth, this is programmed in a tiny chip that is inserted before incorporating the specimen into the laboratory. Human beings? Machines? Or laboratory tests. What we call life is a manipulation and a test in a laboratory, with panels where special effects are made and variables are kept stable. I am led by the hand upstairs to observe the funnel through which they throw the garbage, the sterile and disposable, that is, the specimens that do not meet the requirements.
Technicians are everywhere monitoring the processes and all the steps involved. These are directed by a voice in a strange language, but it speaks so fast that it is difficult to hear and at the same time visualize. I am tired and hungry. The messenger guiding me tells me that going off schedule, or being defective, or trying to escape, leads to taking one's life and being thrown into the void; any trace of one's existence is removed so that it does not harm the system. I am on a large interplanetary ship, it is our world, planet earth. From the window I can see the galaxy and the stars, a beautiful spectacle of colors and I say to myself: "human beings are a particle of dust and we believe we are unique in this immense universe".
Millions of security boxes with codes and names, all the human beings who have visited the laboratory or planet earth, and in a special place, those who have left by decision of the superiors. The messenger looks at me with astonishment when I ask him: How long have I been on this ship? Where are we going? Here there is no time or distance, we are a here and now, there is no past or future, only a present; we are a great experiment, with climatic conditions, emotions, feelings, adversities. He pointed to a control in his hands and said: "Everything, absolutely everything is done by this button".
I woke up... last night, I saw all the machinery and I heard their voices, but I don't remember their faces, they were just strange voices giving the directives. So, love, soul, feelings and emotions, this is also created. I don't know because I woke up from the dream when I was trying to rummage through the files to bring a loved one back to life and because of this madness perhaps my end is near. For trying to break into the system. I am a mistake of some technician in the lab and maybe before long they will push the button to shut down my life.
Maybe... if I manage to take over the control I can have another chance in the system.
Maybe...
August 8, 2022, fatigue makes me fall into a lethargy. I don't want to return to the ship, but the messenger is coming for me. They are waiting for me in a court for my sentence and where they will decide. My nerves attack me, but I have to wait. They are deciding the IQ and the characteristics of a group of embryos that will be thrown into the vacuum to enter the laboratory through the big womb of a mother or machine. Some of them will not make it and the process will be reversed until they are stronger. Others will be born in nine months.
Free will is the only thing I can use for my defense. This variable that they do not manipulate and allows human beings to make decisions, to love, to make friendships; it is what the conditions of the laboratory allow to complement. My time has come, I am face to face with those who decided many important events in the laboratory. The bright light emitted by these beings of peace surrounds me, I hear them all at once: "You are a special specimen and in charge of bringing messages of peace, love, hope to other specimens. You have saved many from falling into the funnel and are now human beings capable of sustaining the system.
You will be returned to the laboratory after a regulation sleep so that your physical body will be disinfected and prepared to face the new conditions. Also, to activate your neurons, you will be subjected to nightmares and intense situations for having been so arbitrary. And when your physical body does not support the system, you will be stored to look for another body, since you have a mission to finish. During the journey, the messenger tells me: "Maybe your physical body will not survive, none of them have done it in spite of all the tests.
Maybe... I will not wake up from my dream.
I woke up, I am in my bed again. Thank you universe, it was just a dream, Shock! I get up, open the window and look at the beautiful starry sky. I pick up from the floor a strange instrument, a control!...O switch Who would have left this here? I'll keep it in this drawer. Maybe... its owner will turn up.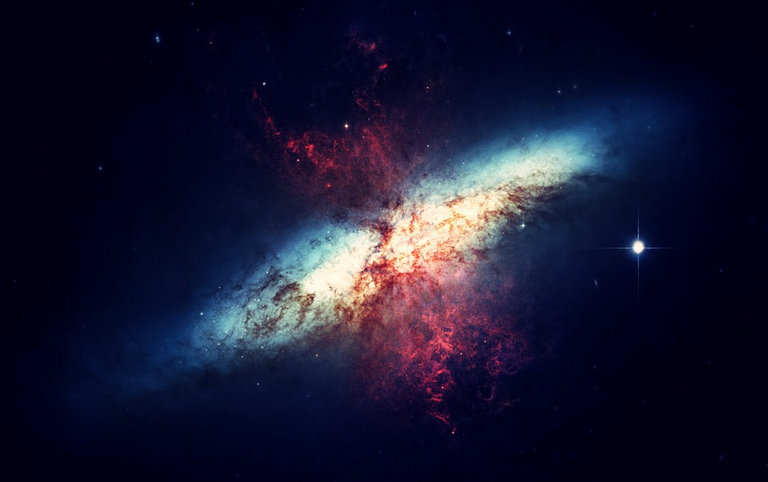 Fuente
Imagen capturada desde pixabay by WikiImages
The world goes so fast that it is impossible to sit down and study certain events that are happening worldwide, what today is fiction, in a few minutes will cease to be so, in a blink of an eye the robot was only a dream of a few and today we have the beautiful Sophia, what is reality, what is science fiction, however, dreams are still dreams. They say that every dream has a secret, every dawn a hope and every heart a desire, and I look at the starry sky and discover that I still don't know which one is mine?
Greetings to the nice Science Fiction community, to friends @jcrodriguez and @joheredia21, @soy-laloreto, and @dedicatedguy. I wish you much success in this project, remember if we work and strive for our dreams they will not be simple dreams, they will be a reality.
Thank you for visiting my Blog at #Hive.
Namasté
"What is life? A frenzy. What is life? An illusion, a shadow, a fiction; and the greatest good is small; that all life is dream, and dreams, dreams are."
(Pedro Calderón De La Barca)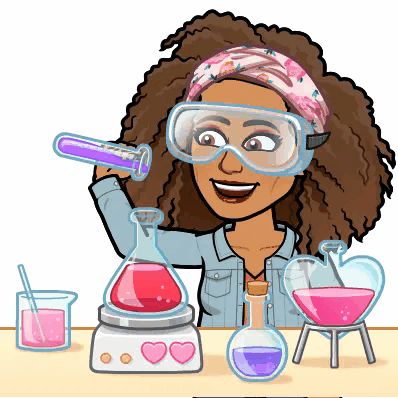 Todas las imágenes son de pixabay, la primera del espacio universo y la galaxia es de Placidplace, les dejo el link:
All images are from pixabay, the first one of the space universe and the galaxy is from Placidplace, I leave you the link:
"Link"

La imagen del sistema solar y los planetas utilizada como separador es de pixabay, y es de Neo_Artemis, les dejo el link:
The image of the solar system and planets used as a separator is from pixabay, and is by Neo_Artemis, I leave the link:
"Link"

Mi avatar lo diseñe en la app Bitmoji.
I designed my avatar in the Bitmoji app.