El Mercado Negro
[Versión En Español]
Mi desesperación me ha traído hasta este lugar, en mitad de una lluvia torrencial en un callejón oscuro. Los rostros de las personas están ocultos en la sombra y una especie de niebla que se levanta desde el frío suelo, espero encontrar lo que estoy buscando, este sitio que hace estremecer el corazón.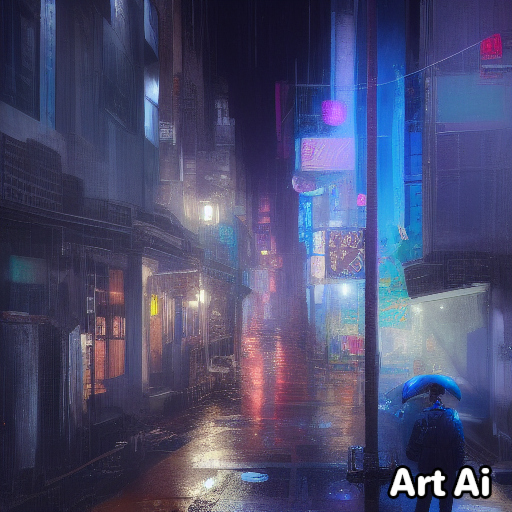 Hace ya varios años que hubo una revolución en la biología y en la genética humana, pensábamos que la robótica iba a ser la cúspide de la medicina, sin embargo, antes que introducir metal, tornillos y cables, los mejores científicos han podido utilizar células madre para crear nuevos órganos, partes humanas creadas artificialmente.
Trabajé como asistente en una especie de granja donde se producían diferentes órganos como, hígados, riñones, pulmones y ojos, dicen que las granjas más avanzadas pueden replicar cada órgano del cuerpo humano, una revolución en la medicina, ya que no es necesario esperar por donantes para poder salvar vidas, o al menos, en nuestra ignorancia o más bien, en nuestra ingenuidad pensábamos.
En este intrigante juego a ser Dios, se han salvado muchas personas de la muerte, sin embargo, son las vidas que cuyo peso lo determina la cantidad de dinero en el banco, los ricos y poderosos llevan una vida de vicios autodestructiva, saben que sus órganos pueden ser reemplazados y comenzar nuevamente sin amenazar sus cuerpos, siempre y cuando tengan el dinero suficiente para pagar las cirugías, que gracias a al trabajo de células madre no deben guardar ningún reposo, ni siquiera una cicatriz queda en su piel como prueba de alguna intervención quirúrgica.
Luego de que colocaran una inteligencia artificial en nuestros puestos de trabajos, mis compañeros y yo tuvimos que mudarnos a las afueras de la ciudad, sobreviviendo ante las injusticias que en un principio ayudamos a crear.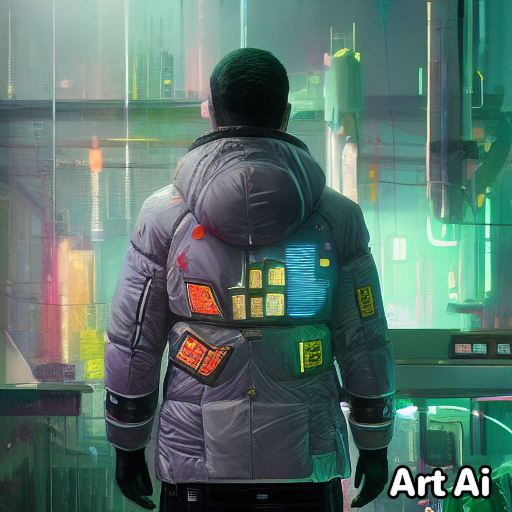 Estoy buscando un riñón para mi moribundo padre, el cual sobrevive a penas, conectado a unas de esas viejas máquinas que a penas limpian su sangre, no tengo el dinero para comprar un riñón producido artificialmente en aquella granja en la que una vez trabajé, solo puedo esperanzarme en que el poco dinero que tengo alcance para comprar uno en un mercado negro.
Los principales hospitales y las granjas con certificación de calidad en los órganos creados en laboratorios, solo se encuentran dentro de las concurridas y adineradas calles de las más grandes ciudades, ya no hay ganancias en curar un órgano debilitado, es mucho más factible venderle estos órganos creados artificialmente a los peces gordos de las ciudades. A las afueras, donde ahora vivimos los desprotegidos, nos aferramos a la vida debido a que la salud es excesivamente costosa y sin un empleo que contenga un seguro médico es imposible costear cualquier tratamiento o trasplante.
Luego de esa revolución de células madre, se filtraron algunos de los informes y documentación de las investigaciones, por lo que algunos pudieron replicar ilegalmente el proceso de crear órganos a partir de estas células tan especiales, pero el resultado viene acompañado normalmente de muchos defectos. "Los piratas de órganos", como les decimos nosotros, venden esos órganos creados ilegalmente y con defectos a un precio más accesible, pero en muchos casos llegan a ser deformes o de mal funcionamiento. He escuchado de varios casos en que esos órganos defectuosos explotan dentro de la persona, llevándola a la muerte instantáneamente, por eso debo buscar muy bien.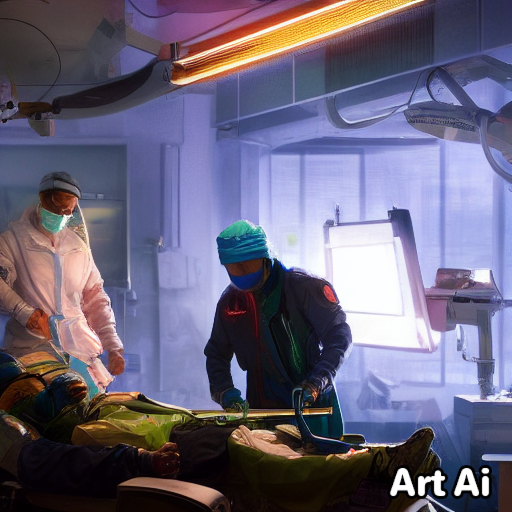 Los descuentos son mayores mientras más deforme sea el órgano, solo los más desesperados sucumben ante esta opción, solo para tener un mínimo de esperanza de sobrevivir, las personas hacen locuras cuando se trata de la muerte, quizás con tratamiento mejoren las funciones de esos órganos, pero todo es simple cuestión de suerte.
Estoy desesperado, deseo tener al menos algo de esperanza, he pedido ayuda en todos los lugares públicos y fundaciones, solo me dan la espalda, esa es la razón por la cual incrementó el auge de comercio en este espantoso mercado negro.
Mi padre con cada hora que pasa, su sangre se contamina, ya aquella vieja máquina no puede realizar el trabajo, además, las diálisis son muy costosas, si no se posee un seguro, una patraña para aumentar el mercado de los órganos producidos artificialmente, este es un camino codicioso que llevará a muchos a la muerte.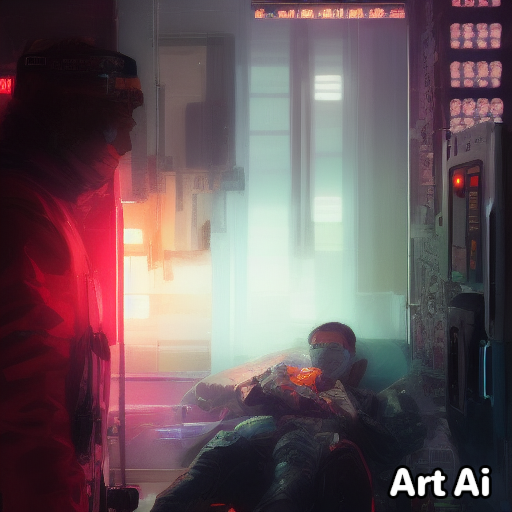 He contactado a un cirujano amigo de aquella granja donde trabajé, me ayudará cobrándome poco, pero es necesario comprar un riñón en buen estado, eso me ha traído a este lugar, oscuro y frío, un mercado pestilente, hay puestos de órganos que parecen carnicerías, donde los vendedores con sus manos sucias y ensangrentadas muestran los órganos que otra persona necesita para sobrevivir, muchos de estos puestos huelen a muerte, quizás algunos trabajan de la manera antigua, como habría de saberlo.
Veo un hombre a en un puesto que no se ve tan mal, deseo aumentar las posibilidades de mi padre realizando una buena compra, aunque me cueste el dinero de mi comida. Este sujeto pálido, con una cicatriz en su cara, extrañamente habla con mucha fluidez, en su ropa distingo un logo que se me hace familiar, es el de la granja de órganos artificiales en la que estuve trabajando, quizás es uno de mis excompañeros, pero mi temor hace que a penas pueda hablar y decir las palabras necesarias para llegar a un acuerdo.
Ese hombre me entrega una cápsula, muy parecida a las que se utiliza en las granjas, pero evidentemente hecha a duras penas por sus manos. No tengo más opción que comprarle a este hombre, debo ir con mi padre para su cirugía. El dinero que me dieron al salir de la granja a penas alcanza para esto, pero la vida de mi padre es lo más importante en este momento.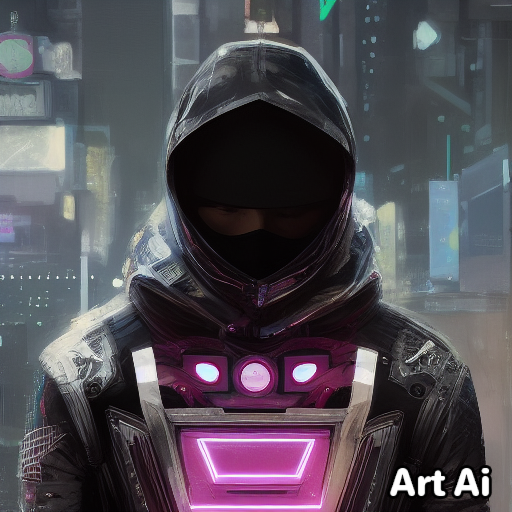 Cuando llegué a casa para ver como estaba mi padre, un hombre se encontraba sentado en el sofá. En mi mente pensé "es policía", escondí la cápsula tras de mí con la esperanza de que no me viera, sin embargo, aquel hombre inmediatamente replicó
-Tranquilo, no estoy aquí para encerrarte, sé lo que has hecho y lo que tienes en tu mano, pero no estoy aquí por esa razón-, aun esas palabras retumban en mi mente, porque pensaba que era el fin.
Al preguntarle la razón por la cual estaba en mi casa, me ha respondido que es parte de una organización que busca desmantelar el comercio ilegal de órganos creados por células madre, al mismo tiempo que desean ayudar a personas que se encuentren en la misma situación que la mía.
El acuerdo es que mi padre será trasladado a un hospital de primer nivel y que le realizarían la cirugía con dos riñones certificados de alta calidad biológica, pero debía ayudarles a investigar todo sobre lo que ocurre en el mercado negro.
Mi Nombre es Edward Carson... y así comienza mi investigación.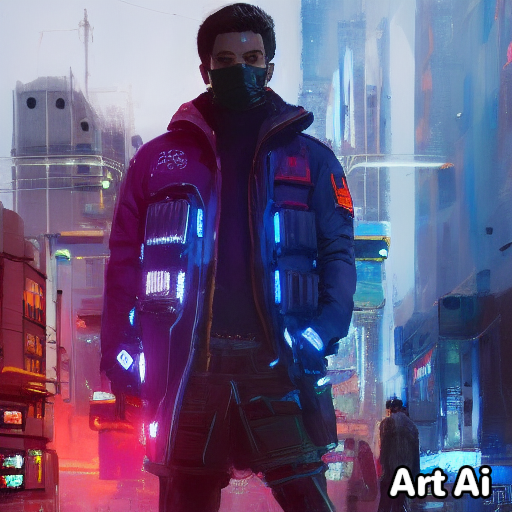 Imágenes generadas en Art Ai app Movil

---
The Black Market
[English Version]
My desperation has brought me to this place, in the middle of pouring rain in a dark alley. The faces of the people are hidden in shadow and a kind of mist rises from the cold ground, I hope to find what I am looking for, this place that makes the heart tremble.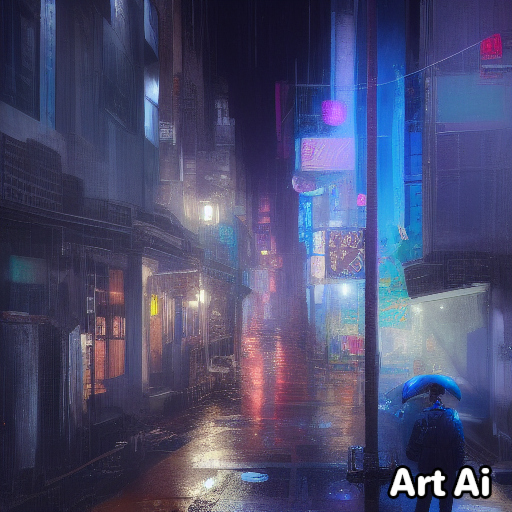 Several years ago there was a revolution in biology and human genetics, we thought robotics was going to be the pinnacle of medicine, however, rather than introducing metal, screws and wires, the best scientists have been able to use stem cells to create new organs, artificially created human parts.
I worked as an assistant on a kind of farm where they produced different organs such as livers, kidneys, lungs and eyes, they say that the most advanced farms can replicate every organ in the human body, a revolution in medicine, since it is no longer necessary to wait for donors to save lives, or at least in our ignorance or rather, in our naivety we thought.
In this intriguing game of God, many people have been saved from death, however, it is the lives whose weight is determined by the amount of money in the bank, the rich and powerful lead a life of self-destructive vices, they know that their organs can be replaced and start again without threatening their bodies, as long as they have enough money to pay for the surgeries, which thanks to the work of stem cells do not have to keep any rest, not even a scar remains on their skin as proof of any surgical intervention.
After artificial intelligence was placed in our jobs, my colleagues and I had to move to the outskirts of the city, surviving in the face of the injustices we helped create in the first place.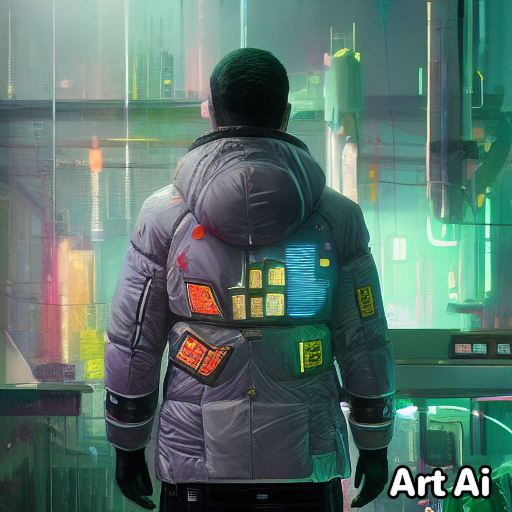 I am looking for a kidney for my dying father, who is barely surviving, hooked up to one of those old machines that barely cleans his blood, I don't have the money to buy an artificially produced kidney from that farm I once worked on, I can only hope that the little money I have will be enough to buy one on a black market.
The major hospitals and farms with certified quality lab-grown organs are only found within the busy, wealthy streets of the biggest cities, there is no longer any profit in curing a weakened organ, it is much more feasible to sell these artificially grown organs to the bigwigs of the cities. On the outskirts, where the unprotected now live, we cling to life because healthcare is prohibitively expensive and without a job that contains health insurance it is impossible to afford any treatment or transplant.
After the stem cell revolution, some of the research reports and documentation were leaked, so some were able to illegally replicate the process of creating organs from stem cells, but the result is usually accompanied by many flaws. The "organ pirates", as we call them, sell these illegally created and defective organs at a more affordable price, but in many cases they become deformed or malfunctioning. I have heard of several cases where these defective organs explode inside the person, leading to instant death, so I have to look very hard.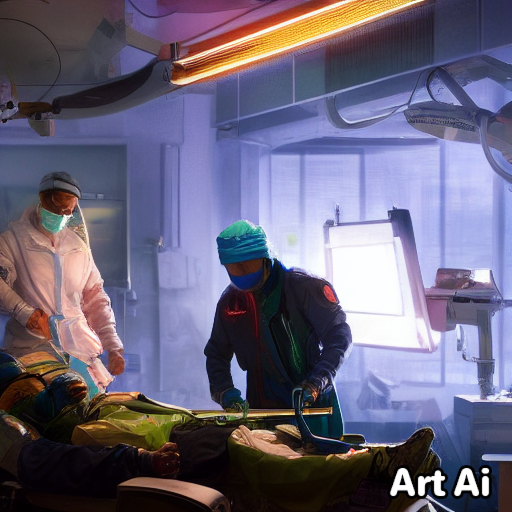 The discounts are bigger the more deformed the organ is, only the most desperate succumb to this option, just to have a minimum of hope of survival, people do crazy things when it comes to death, maybe with treatment they will improve the functions of those organs, but it is all just a matter of luck.
I am desperate, I want to have at least some hope, I have asked for help in all public places and foundations, they only give me the cold shoulder, that is the reason for the increasing trade in this dreadful black market.
My father with every passing hour, his blood gets contaminated, that old machine can't do the job anymore, moreover, dialysis is very expensive, if you don't have insurance, a hoax to increase the market of artificially produced organs, this is a greedy way that will lead many to death.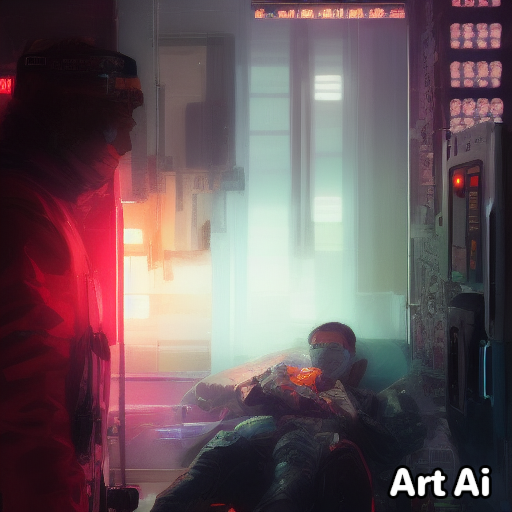 I have contacted a surgeon friend from that farm where I worked, he will help me for a small fee, but it is necessary to buy a kidney in good condition, that has brought me to this place, dark and cold, a pestilent market, there are organ stalls that look like butcher shops, where the sellers with their dirty and bloody hands show the organs that another person needs to survive, many of these stalls smell of death, maybe some work in the old way, how would I know.
I see a man at a stall that doesn't look too bad, I want to increase my father's chances by making a good purchase, even if it costs me my food money. This pale guy, with a scar on his face, strangely speaks very fluently, on his clothes I distinguish a logo that looks familiar, it is the logo of the artificial organ farm where I was working, maybe he is one of my former colleagues, but my fear makes me barely able to speak and say the words necessary to reach an agreement.
The man hands me a capsule, much like the ones used on the farms, but evidently made by his bare hands. I have no choice but to buy from this man, I must go to my father for his surgery. The money they gave me when I left the farm is barely enough for this, but my father's life is the most important thing at the moment.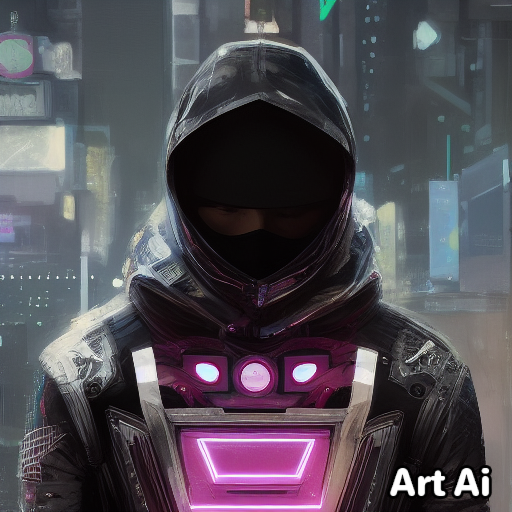 When I came home to check on my father, a man was sitting on the sofa. In my mind I thought "he's a policeman", I hid the capsule behind me hoping he wouldn't see me, however, the man immediately replied, "I'm not here.
-Calm down, I am not here to lock you up, I know what you have done and what you have in your hand, but I am not here for that reason", even those words echo in my mind, because I thought it was the end.
When I asked him why he was in my house, he told me that he is part of an organisation that seeks to dismantle the illegal trade in organs created by stem cells, while at the same time they want to help people in the same situation as me.
The agreement is that my father will be transferred to a first class hospital and that they would perform the surgery with two certified high biological quality kidneys, but I was to help them investigate what is going on in the black market.
My name is Edward Carson... and so begins my investigation.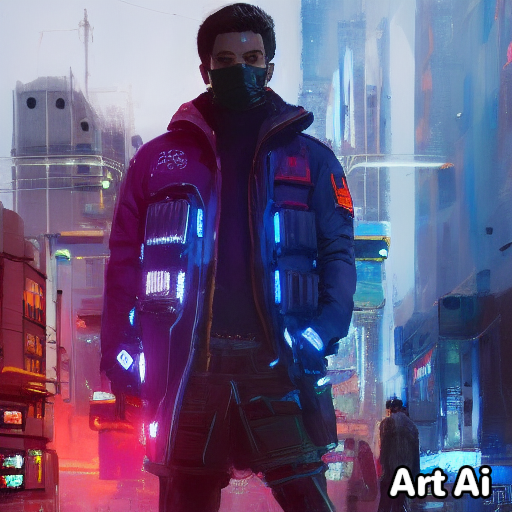 Images generated in Art Ai app
Translated with www.DeepL.com/Translator