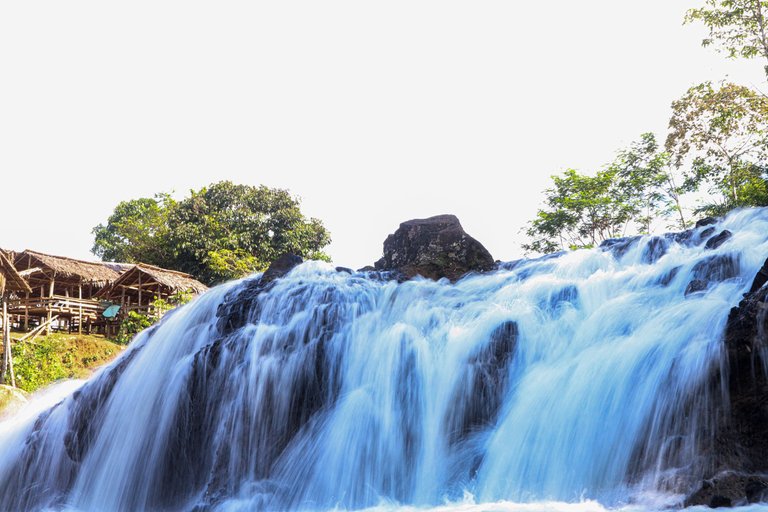 ---
---
It's incomplete if you don't enjoy traveling on Wednesdays, if we go for walks on Sundays it feels normal. The distance is approximately 20 kilometers to 30 kilometers from my house, and even then if I pass a different route to Termite Waterfall, this is a hidden tour located in an inland village, one of the villages located in North Aceh Regency. It's just that if you want to travel to this place we need a private vehicle, both cars, motorbikes and even tricycles (tricycles) to reach this location. The location of this tour is very far from Lhokseumawe City, it can reach 20 km to 30 km away, it depends on which road we take. If we do not have a private vehicle we can use a traditional motorcycle taxi to get to this location. But it must be remembered, don't drive outside the limit because we are going through the village road to get to this Termite Waterfall tourist location, because there are many children running on the road.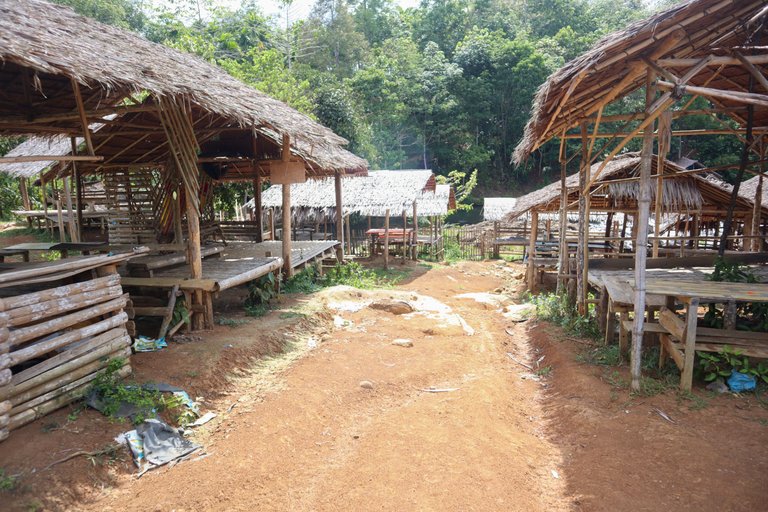 ---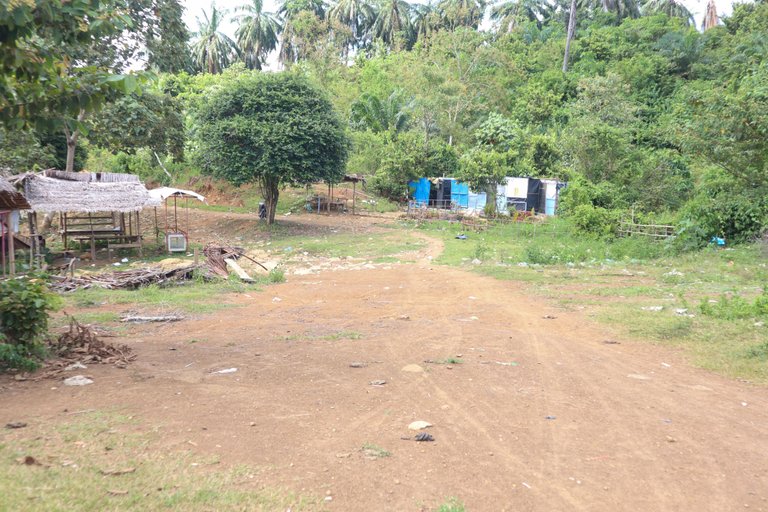 ---
There are two names mentioned by visitors to this tourist site, the first is Termite Waterfall and the second is Termite River. Even though the naming is different, it's not a problem. The important thing is that we can have fun with this situation. The water is very cold, making the atmosphere fresh again. Moreover, the water that flows through several large and small rocks. Here we can see how the water flows slowly from the top of the river that stretches long. If at the bow we can see how the water flows slowly falling through the rocks. If above we can see the water is very calm. At the top of this waterfall there are also many shelters for families to rest.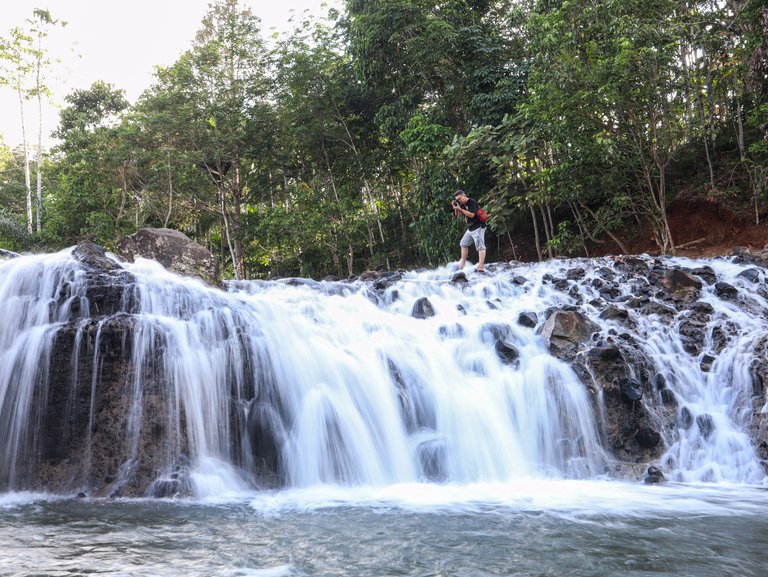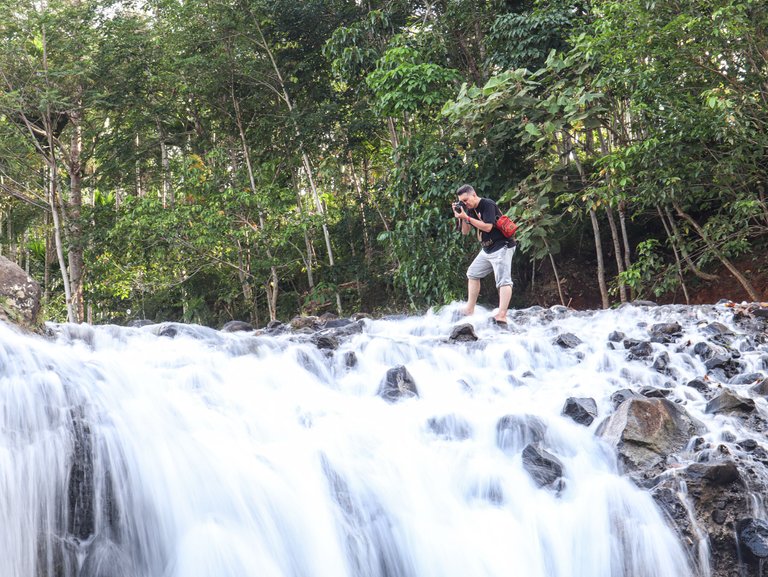 ---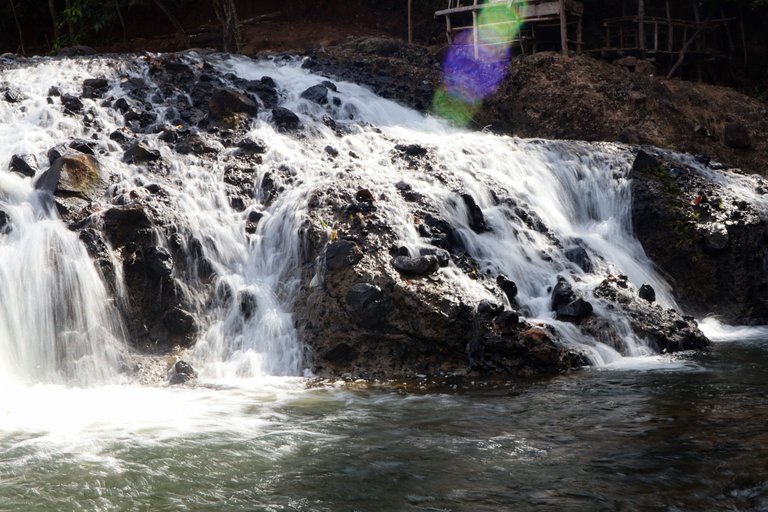 ---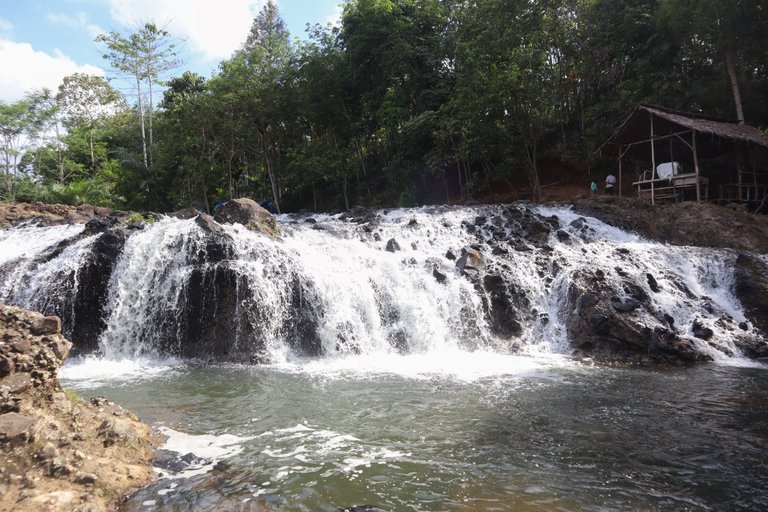 ---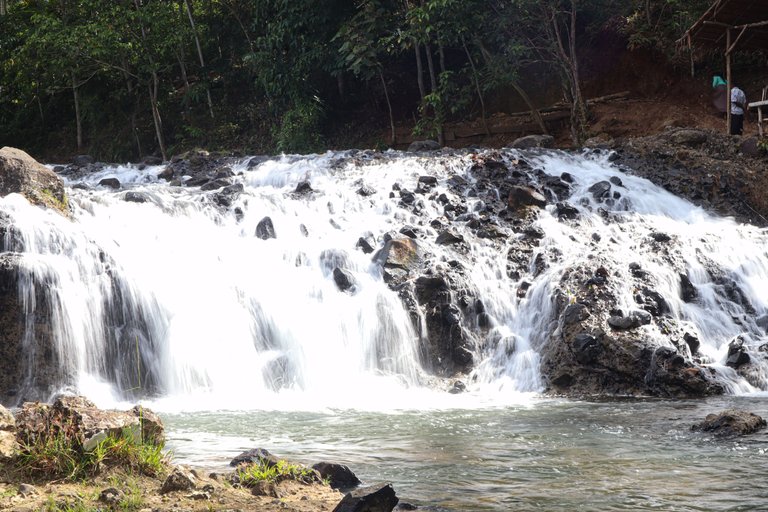 ---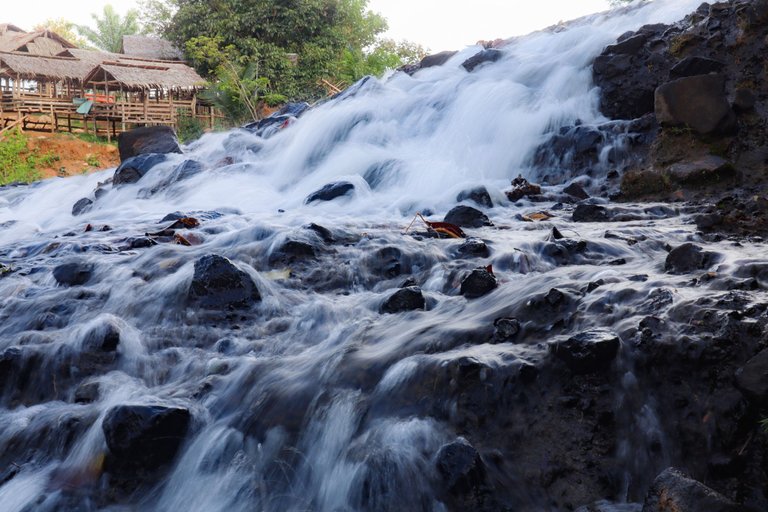 ---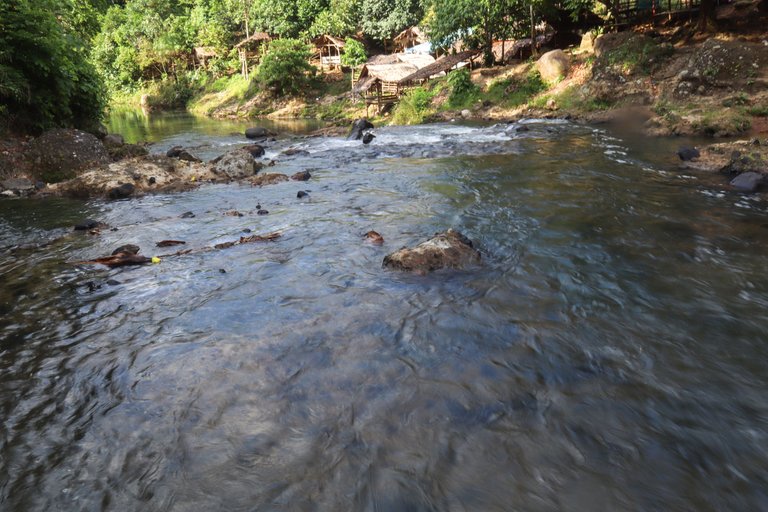 ---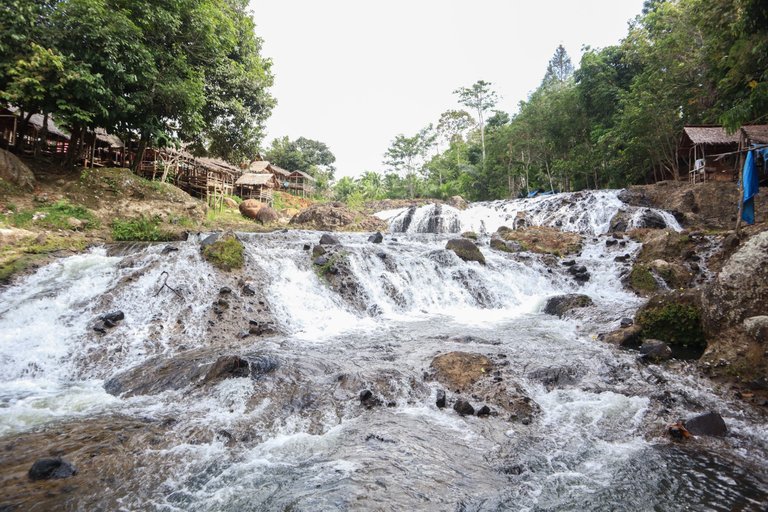 ---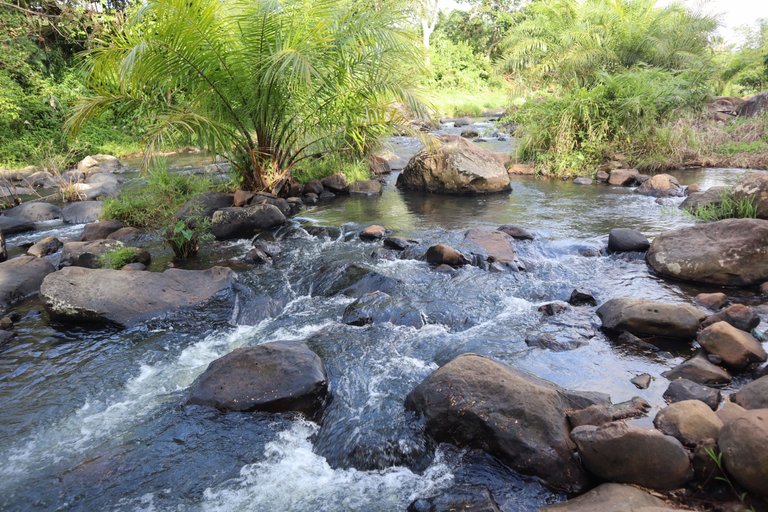 ---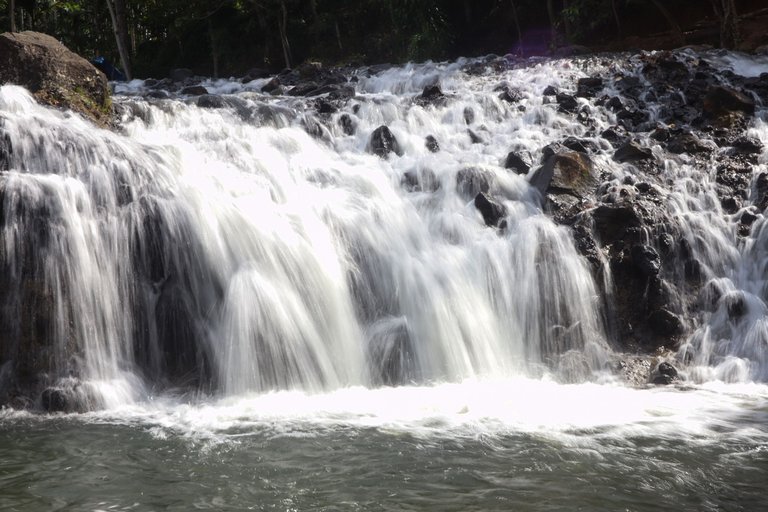 ---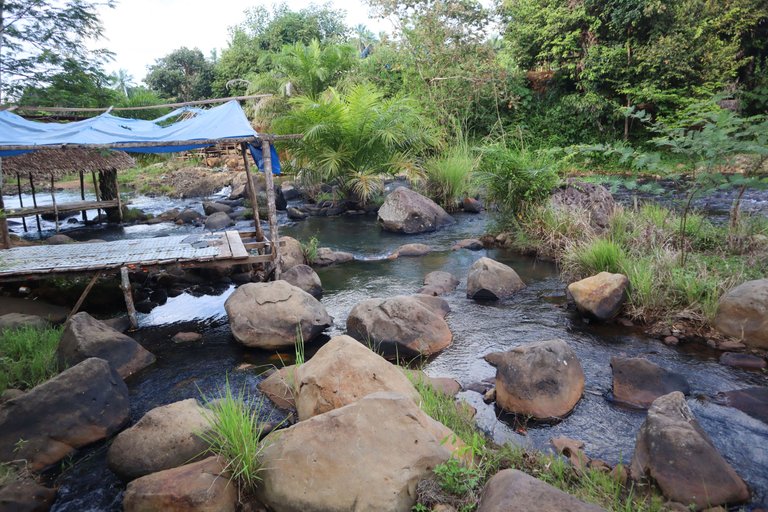 ---
---
On the edge of this location there are still many large trees growing which make the atmosphere cooler. So we don't have to worry if you want to travel in this place. After seeing the very cool atmosphere in the eyes and in the heart, then I immediately took this very pleasant moment. If you ask why is this termite waterfall tourist location so quiet? I immediately gave a short, concise and clear answer: that I visited this location when this tourist spot was closed to the public due to the month of Ramadan. So this location was closed for a whole month. It will be reopened after Eid al-Fitr arrives. That's when this tourist spot will be very crowded by local tourists. The tourists will bathe here with their families and the "RANGKANG" will be very full of their presence.
All pictures I took using the Canon EOS M50 Mirrorless Camera using Canon's own built-in lens (Fix Lens)
| Camera Model | Camera Canon EOS M50 |
| --- | --- |
| Lens | Fix |
| Merk | Canon |
| Category | Photography |
| Flash | No Used |
| Setting | Manual Focus |
| Processed | Adobe Photoshop CC 2022 |
| Location | Aceh - Indonesia |
| Oringinal Picture | @mohd.iqbal |
---
---
Thank you for visiting and reading this post, if you like it, don't forget to give support and don't forget to also leave a message here to build posts in a better direction
Thank You
facebook | twitter | instagram
Warm Regards, @mohd.iqbal