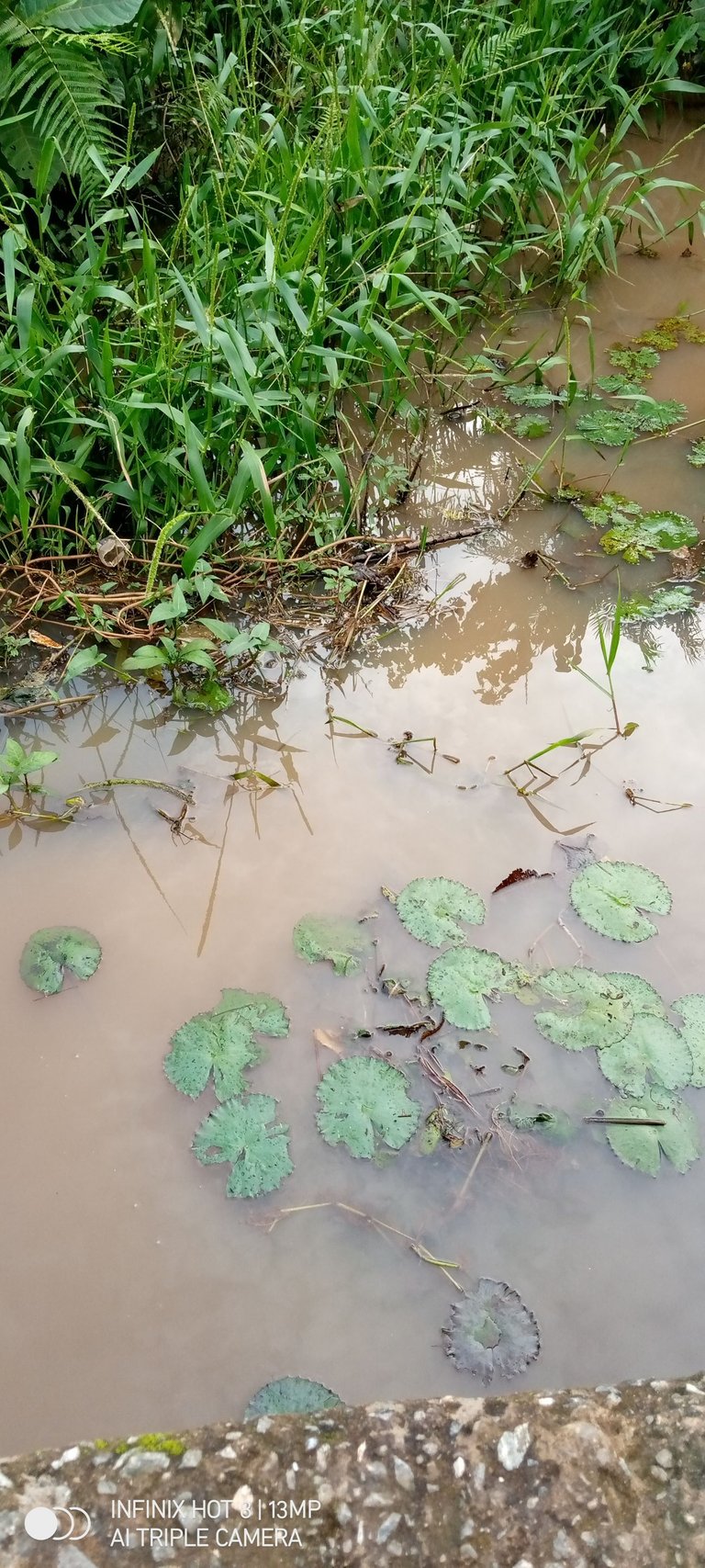 Today been Wednesday, I was in where I teach. I'm a teacher who teaches physics, mathematics and further mathematics. These are the subjects I love so much. There is no day I will not teach mathematics including Saturdays and Sundays. Teaching has become part of me to the extent that I can't do without it.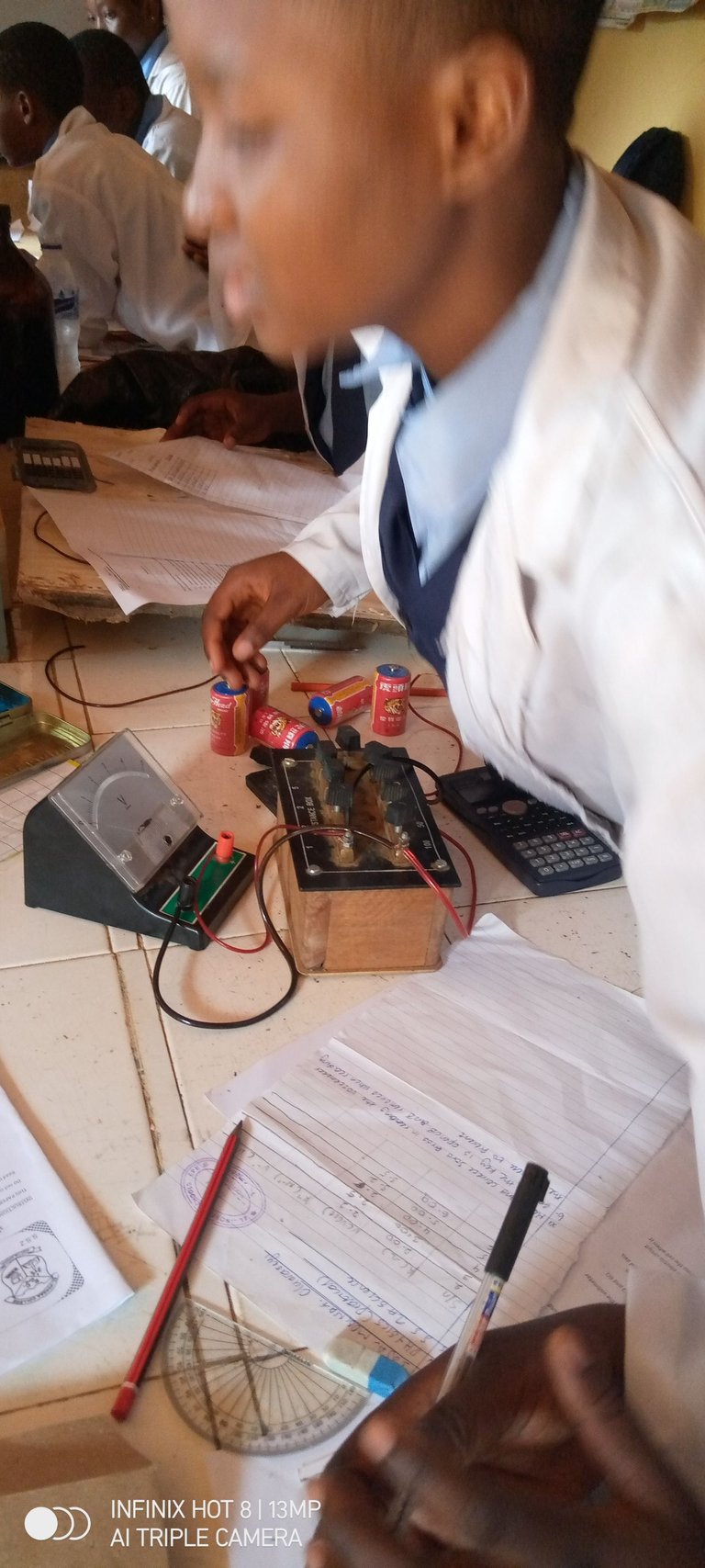 Just today, I supervised my students in the practical work they did which happened to be electricity. I walked from one lab to the other to ensured proper invigilation and also to put them through where the apparatus provided are failing They are the senior secondary school 1 (SSS 1). Before now, I have taught them how to carryout this practical but today, they carried out the practical live.
Still, today, I went to see my younger brother's wife who gave birth to a bouncing baby boy. It was great been there. On my way back, I decided to take a walk ahead a bit where I saw a swamp and I decided to take this photo of it.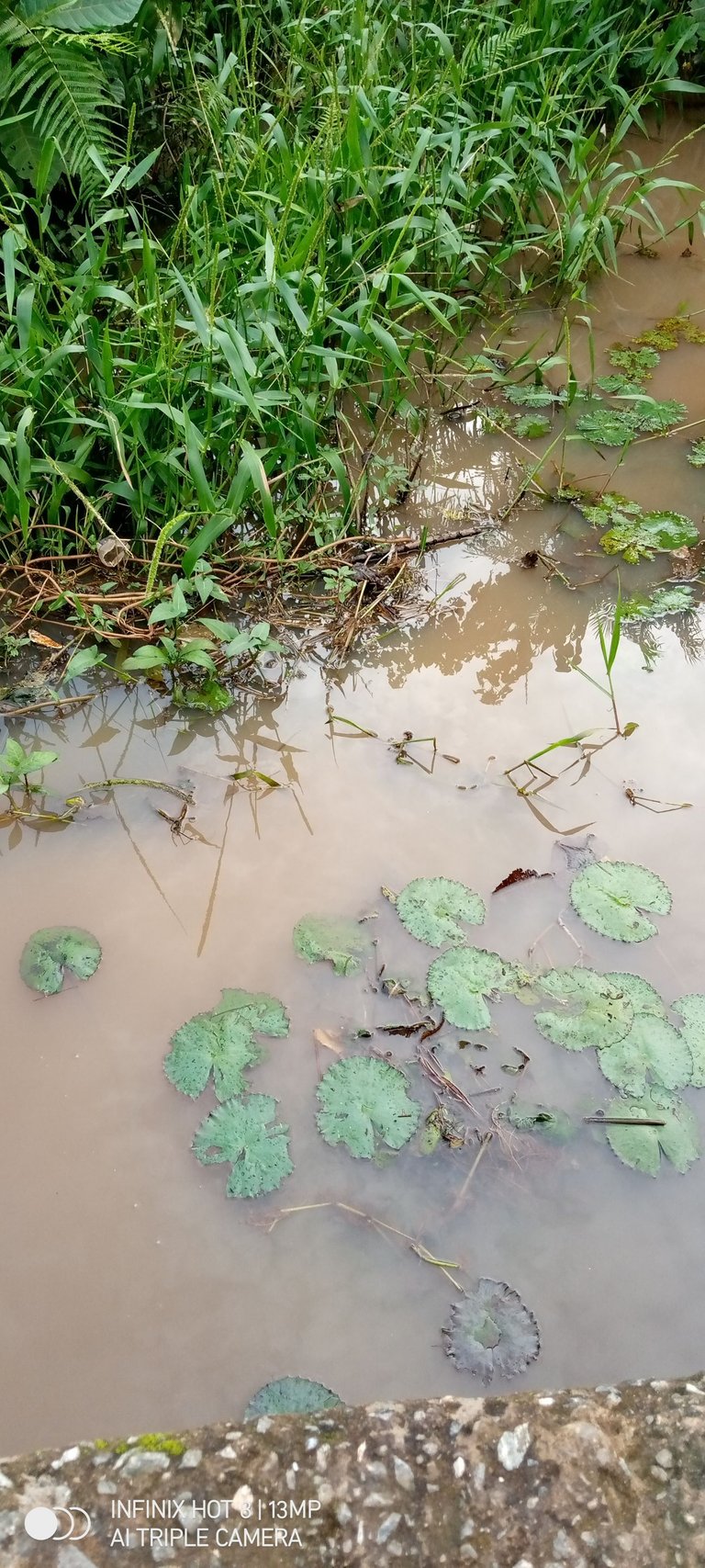 In the swamp, some boys were fishing and they had even catched some big fish from the swamp. I decided to take a look on how they are using thee fishing hook to catch fish but they were actually using it in the wrong way. I have done it before and so I knew the tactics one needs to put in place before one can be able to catch good number of fish. I taught them how to do that immediately.
When I was home, I sighted the sky when the sun was almost gone. I took a walk closer to where I can bet the clear picture of it and I decided to take the photographs of the sky at that instant.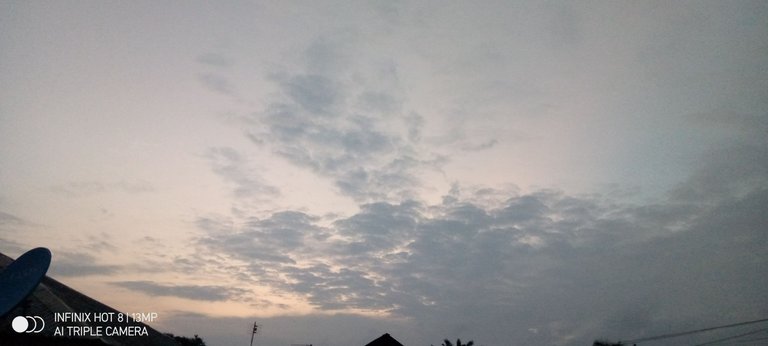 The sky was truly awesome.
This evening, I was feeling so hungry and did not know what to eat as my wife has gone home to prepare some food while I decided to stay in her shop. In the process of selling, I saw what she bought from the market she went to this morning. She never told me she bought garden eggs. I really love eating garden eggs so much.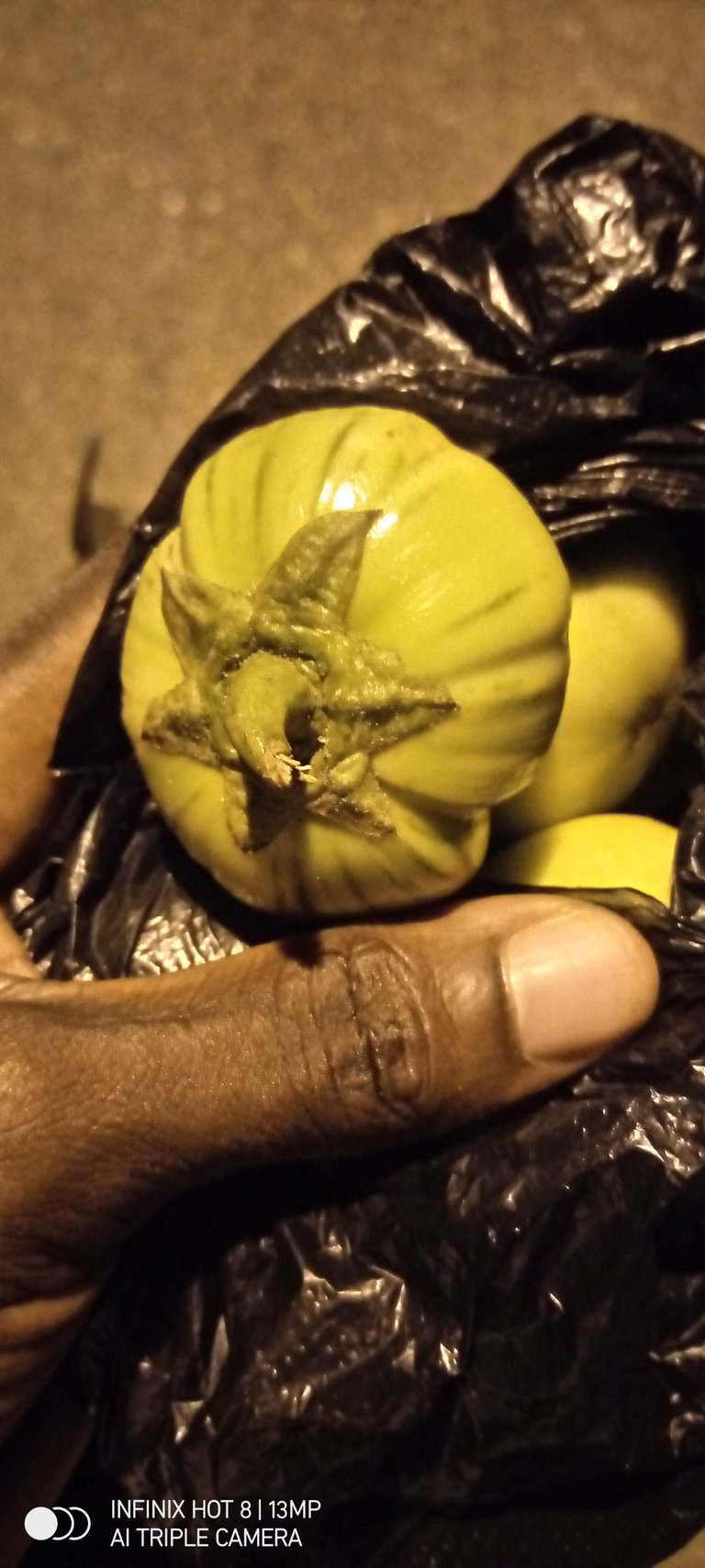 Do you care to join me? You can come.and have some.