Hello friends, wednesday walk,
How are you all, are you always healthy, I hope you are always healthy.
I'm very happy to see my friends again.
Today I want to tell a little about my trip yesterday in one of the forests in North Aceh, Indonesia.
My friend asked me to look for mushrooms in the forest area, my friend said there were a lot of mushrooms, my friend and I rushed off to ride a motorbike and ride a bicycle, the distance is about 30 minutes from my house. The weather was a little hot, but I was willing to go there, the road we went through had a lot of rocks because the road was not yet asphalted and it was still very extreme. Until we got to our destination, my friend and I went straight into the forest, I accidentally saw an orange mushroom growing on a dead tree trunk, so I took some photos from different angles. The mushrooms I found were still very fresh, then we walked down the road we didn't find any more mushrooms, maybe the mushrooms in the forest we left were dry yesterday The weather was very hot, the mushrooms couldn't last long.
That's all I can share about my trip yesterday.
And here are some photos at the location we found Mushrooms.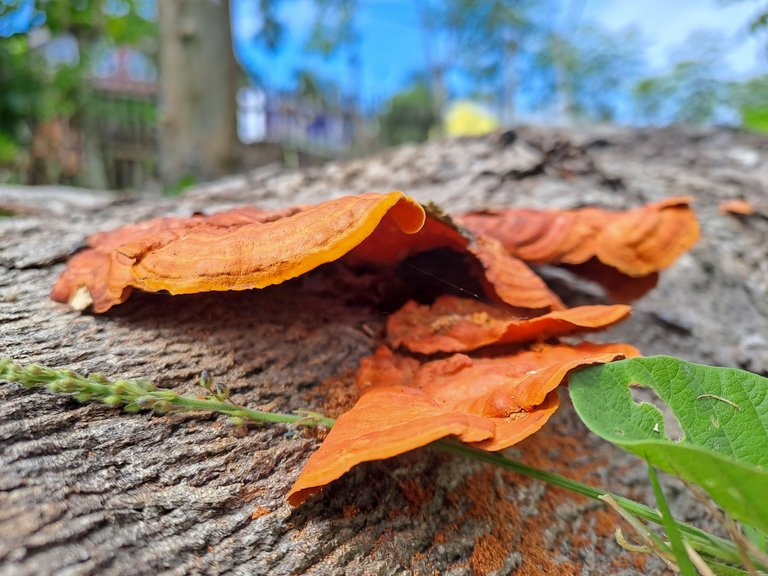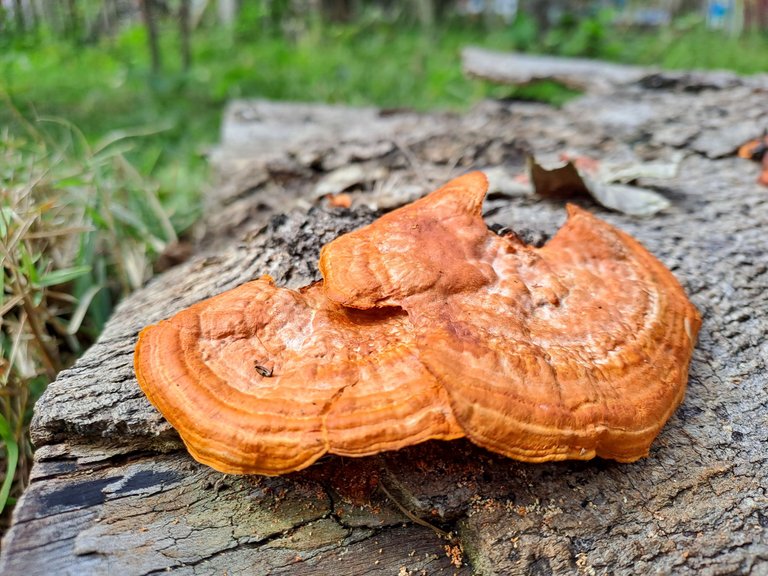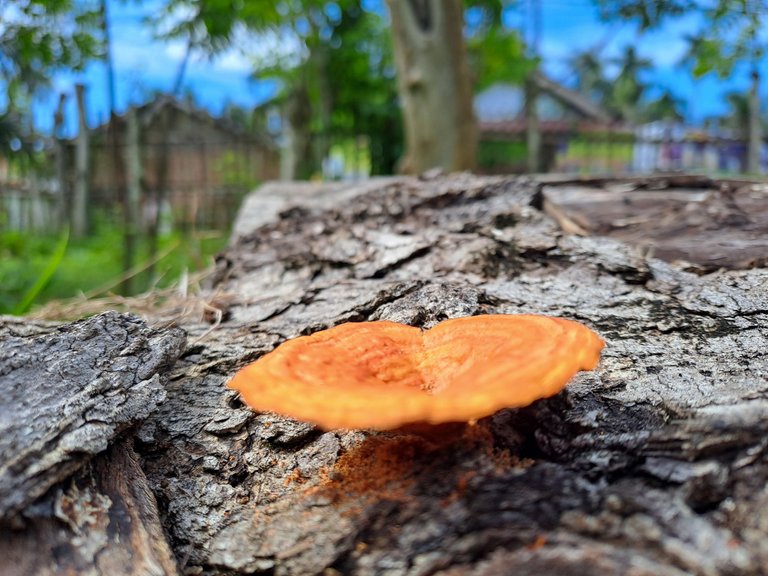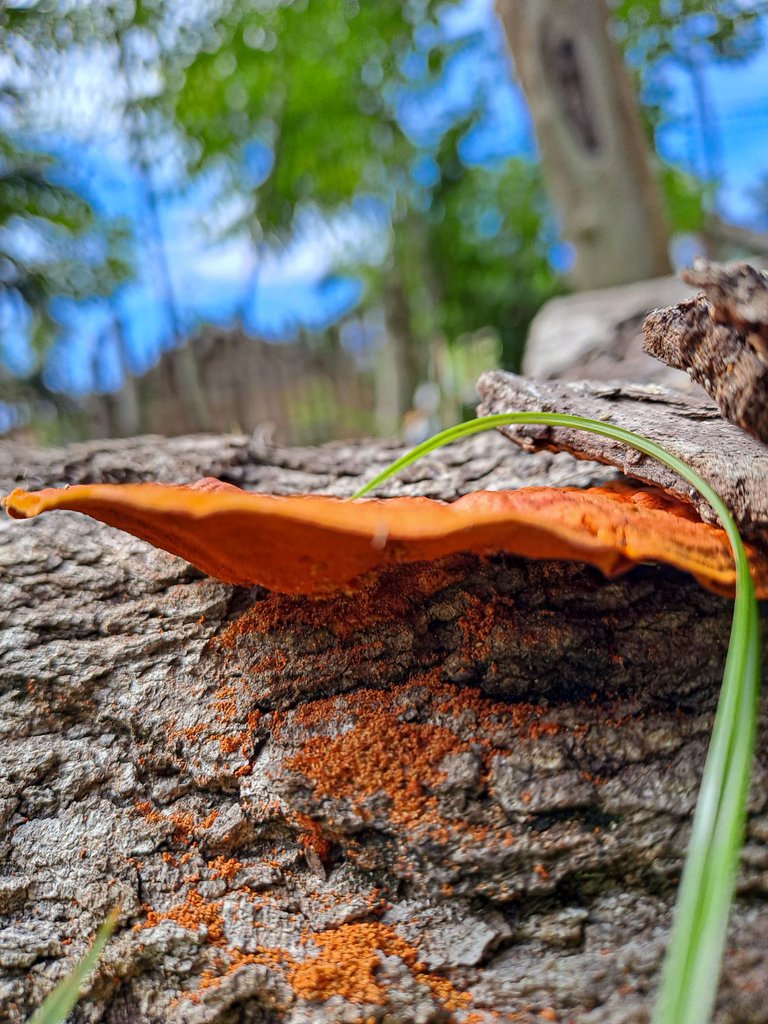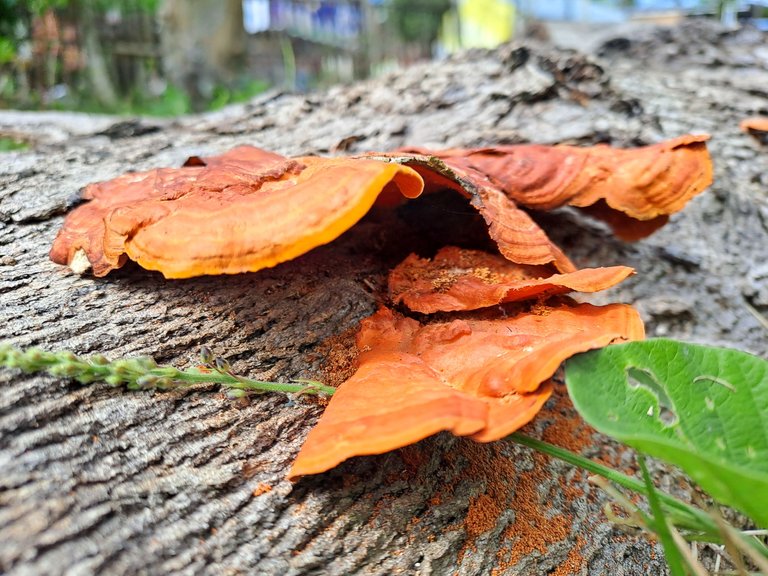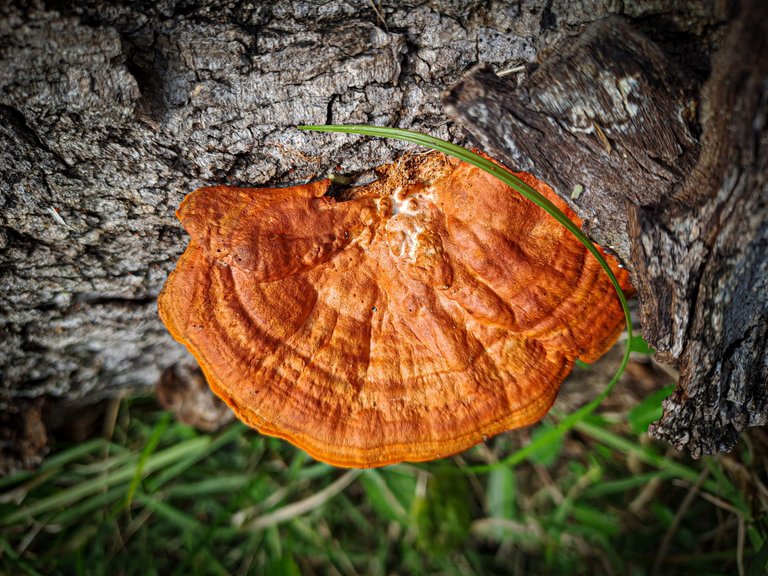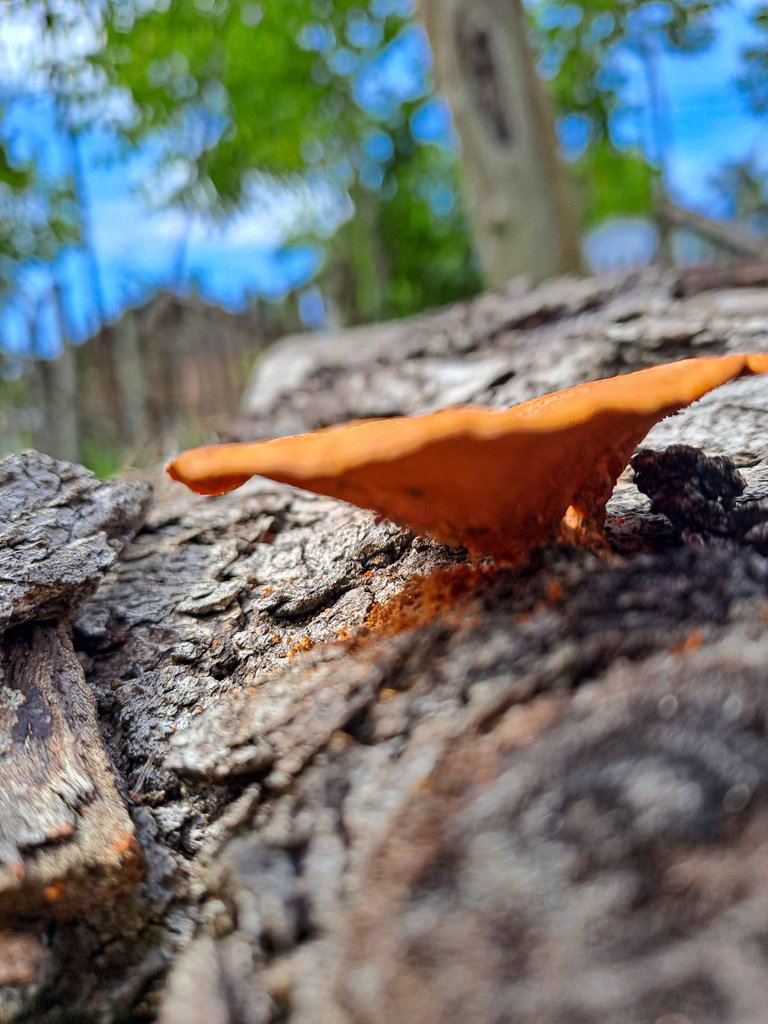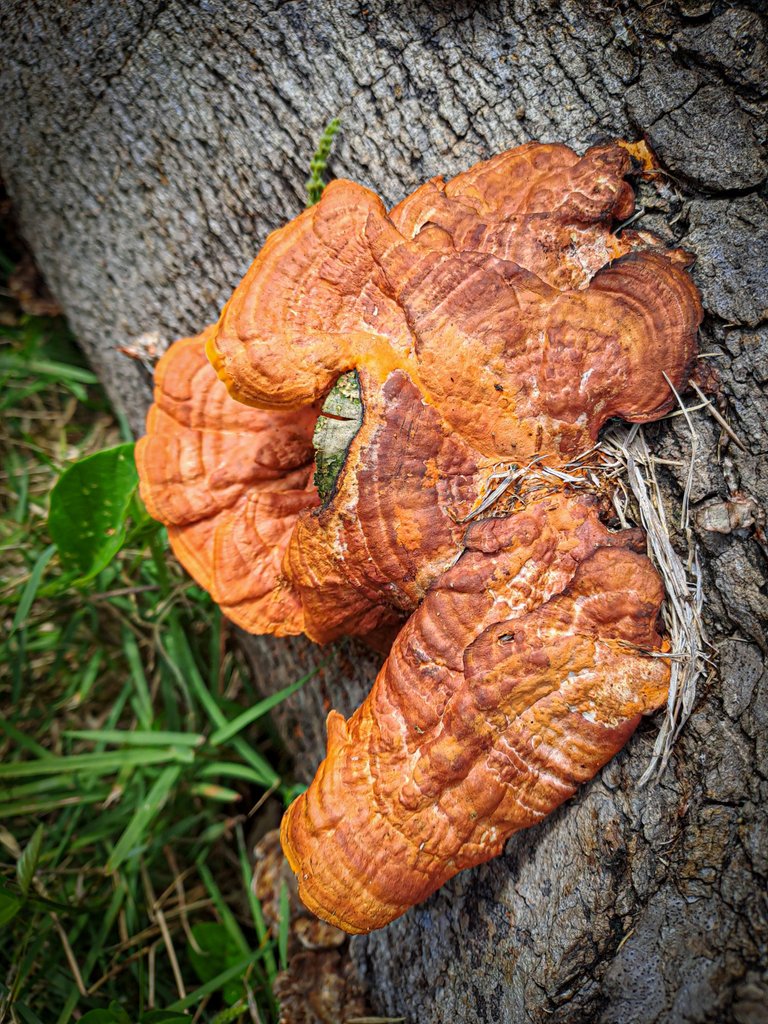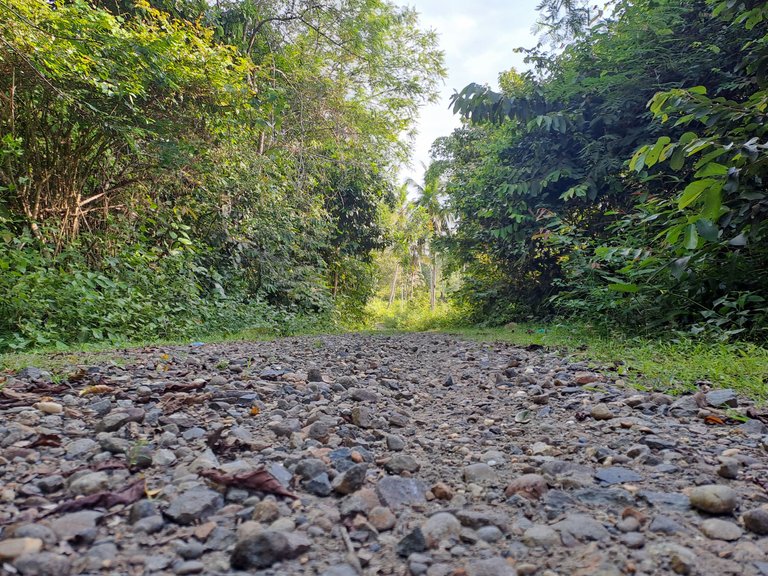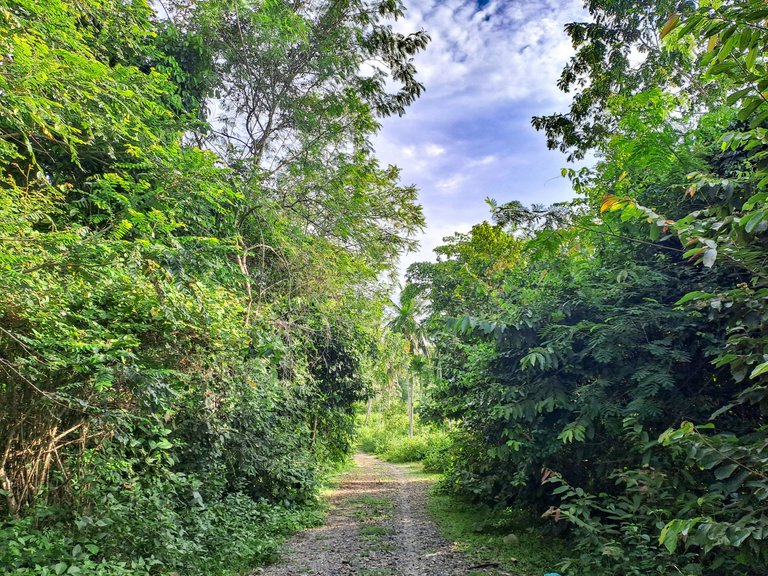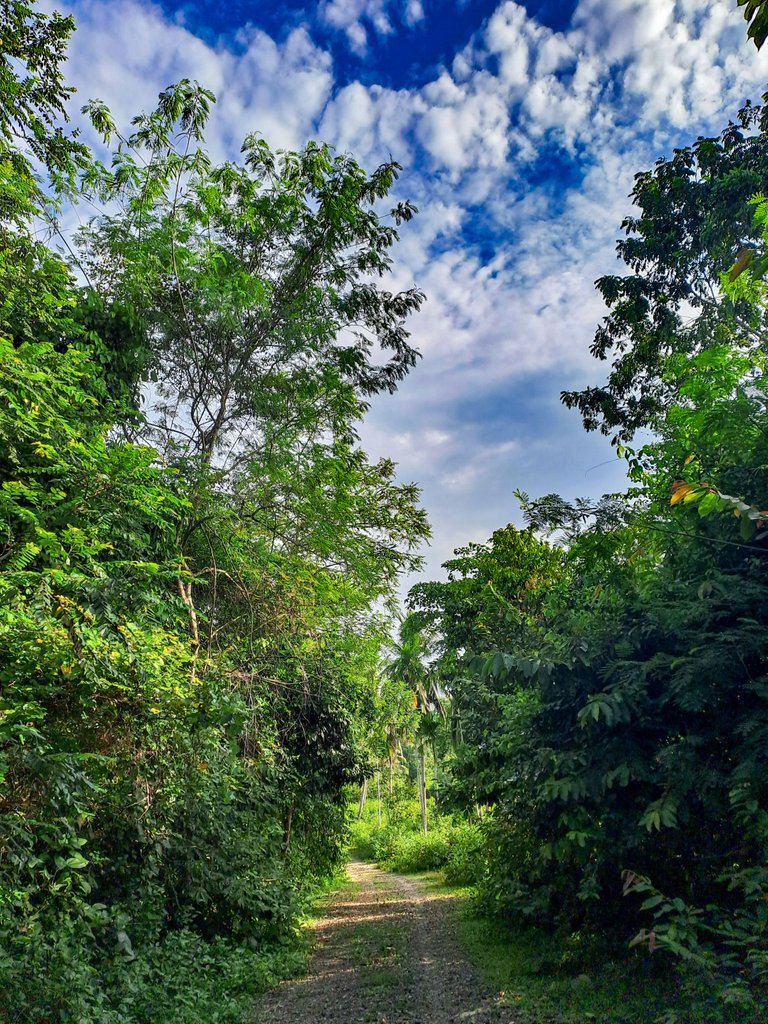 | Location | Aceh-Indonesia |
| --- | --- |
| Camera Maker | Samsung |
| Camera Model | Samsung a33 |
| Take time | 16-00 wib |
| ISO Speed | 100 |
| Flash Mode | No Flash |
Thank you friends for the Wednesday walk. Especially to the organizer @tattoodjay who has created this community.
Greetings from me @asklanbudi🙏