Hello hivers friends, especially you friends #wednesdaywalk community, meet me again @abizahid. Hope you all have a good day today.
Today is Wednesday and coincidentally coincides with my schedule off work at the office, so I decided to take my four children to spend time and relax by taking a walk to the beach.
Actually I want to take my kids to go on vacation somewhere a little different, and not always to the beach. For example, to a bathing place with a swimming pool (Wahana Water Boom) or to a mountainous area on Mount Salak Takengon. However, it is impossible for me to do that because my wife has not fully recovered from her illness and if I myself have to take care of the children at the tourist spot, it will be very troublesome.
Around 9:00 am this morning, my children and I left by motorbike and headed straight to the beach. Along the way I took the time to tell stories to the children, and tried to give an explanation of the beautiful natural panorama that is around us. There are several places where I decided to stop for a moment and take some photos that I think are interesting objects, one of which is the estuary. Here I saw a fisherman holding a net and looking for a suitable place to throw his net, and on the other hand I also saw a fisherman riding a canoe while throwing his net to catch fish.
Arriving at the beach then I invite the children to play as much as they want, because the beach is a very wide place and the wind is also very fresh. Indeed the weather that morning was a little cloudy, but thankfully there was no sign of rain. There is only one thing that I really care about, I forgot to bring the children's change of clothes. They all asked to be allowed to bathe in the sea, but I didn't allow it because we didn't bring a change of clothes. Finally I promised them that next time I will take them to the beach again and they are also allowed to bathe in the sea as much as they want.
Here are some photos that I can share: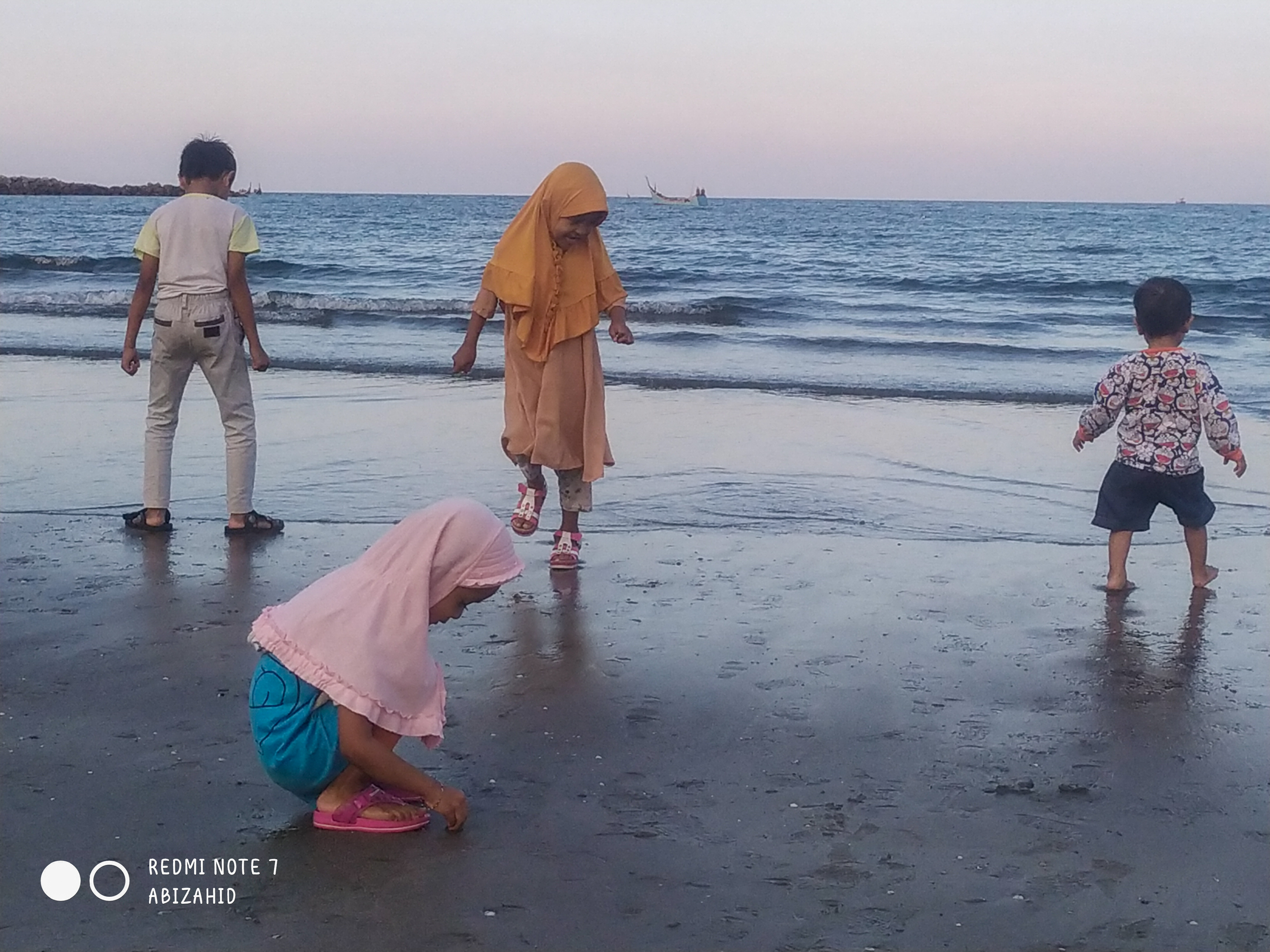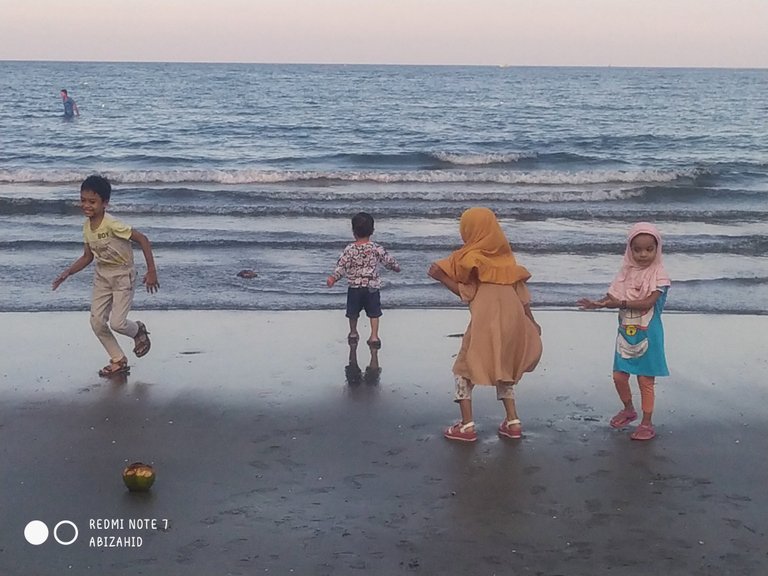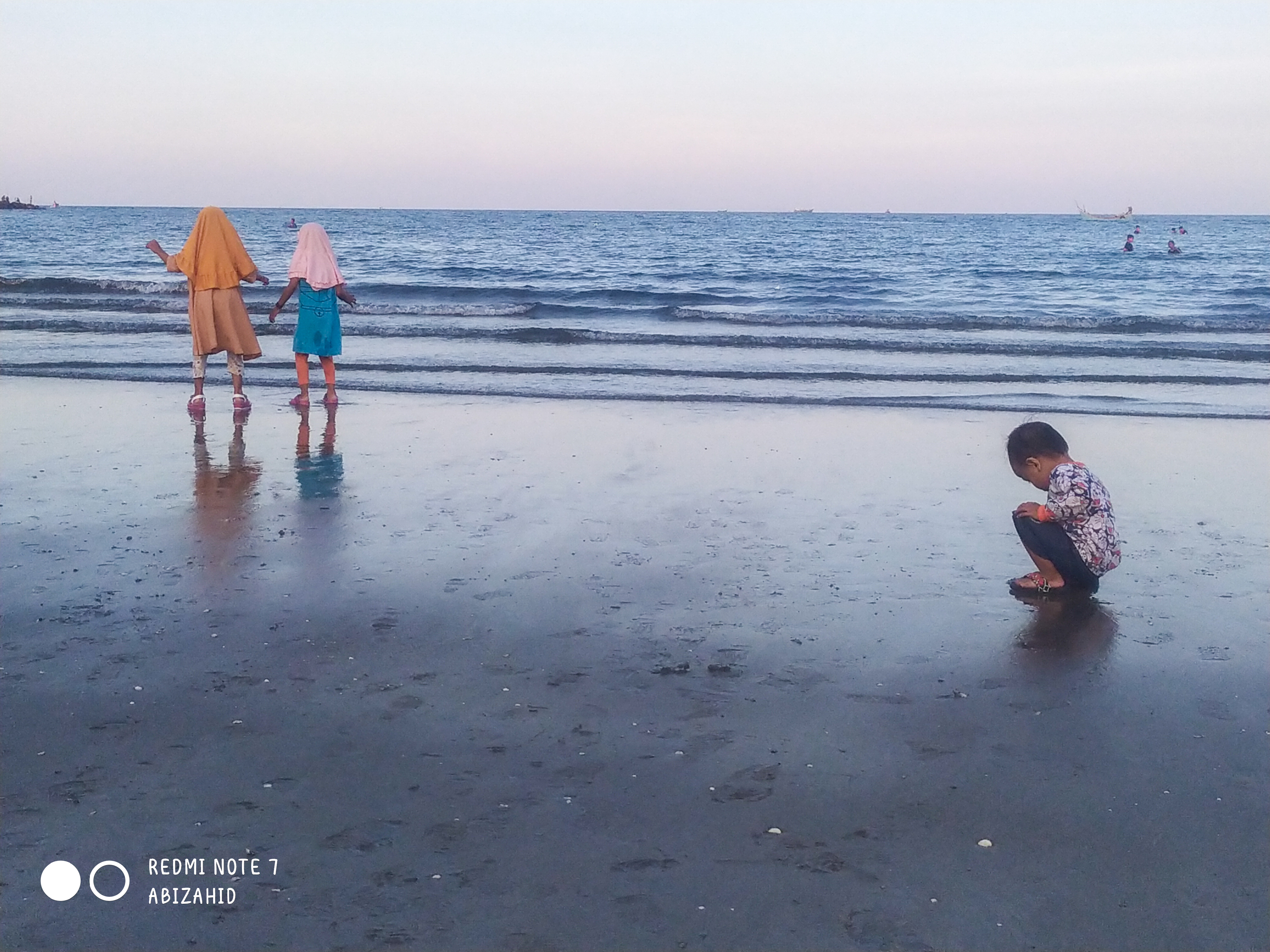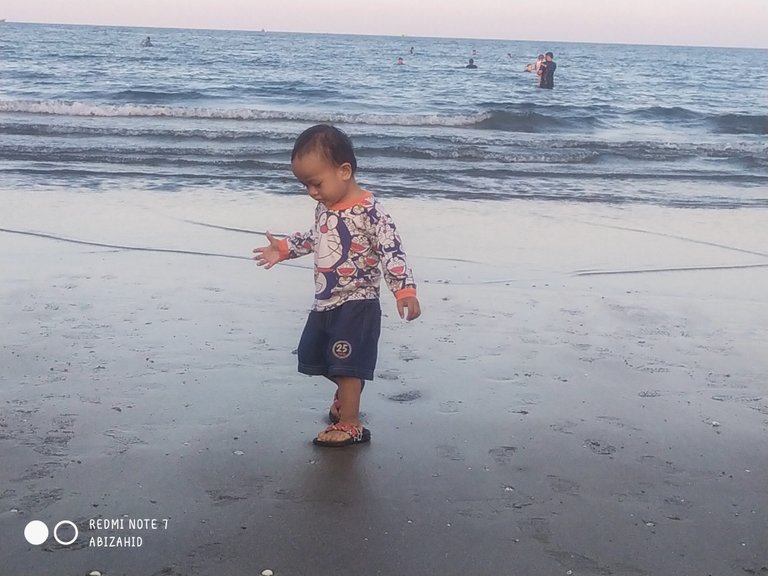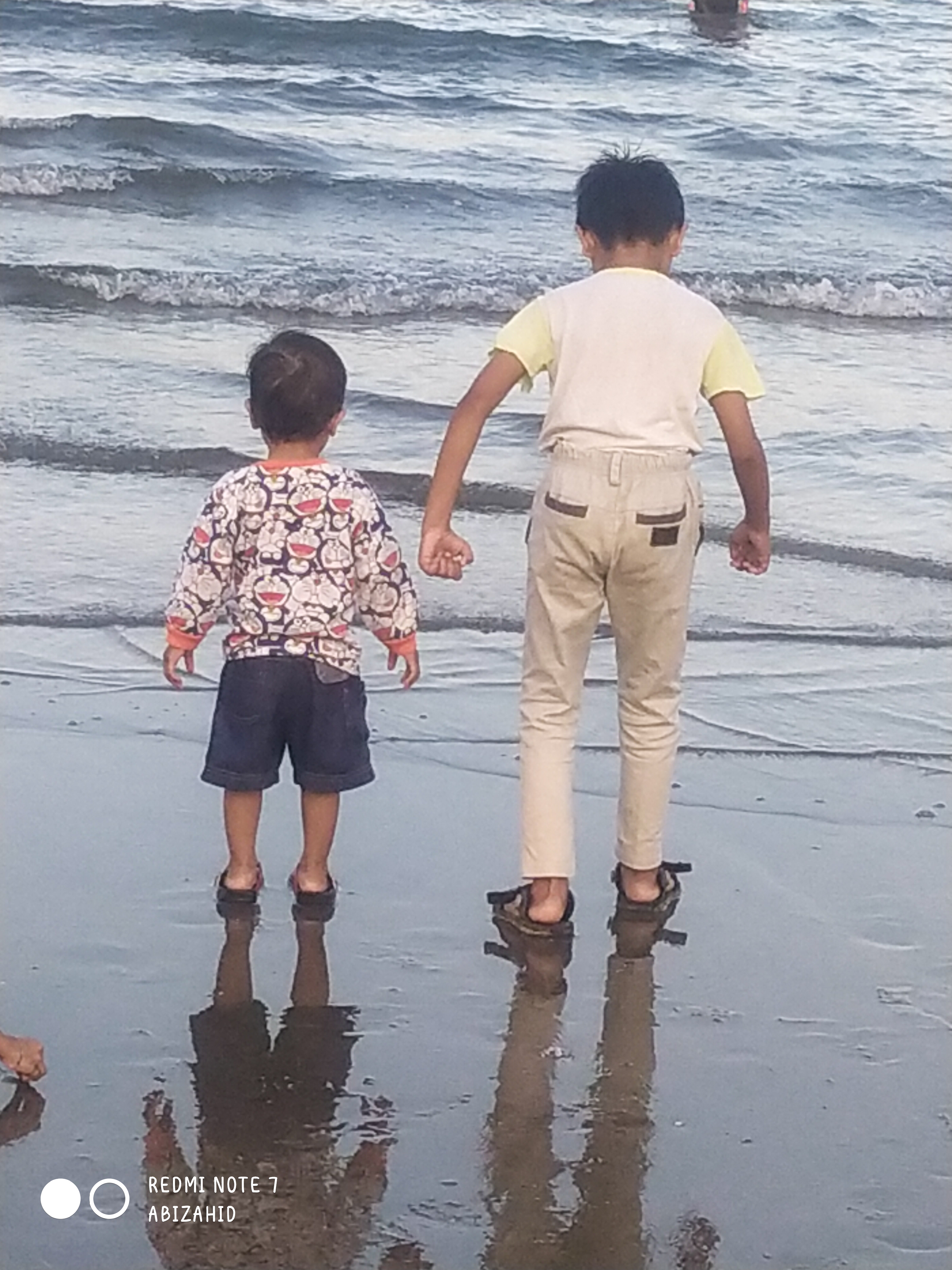 Above is a photo of my children playing on the beach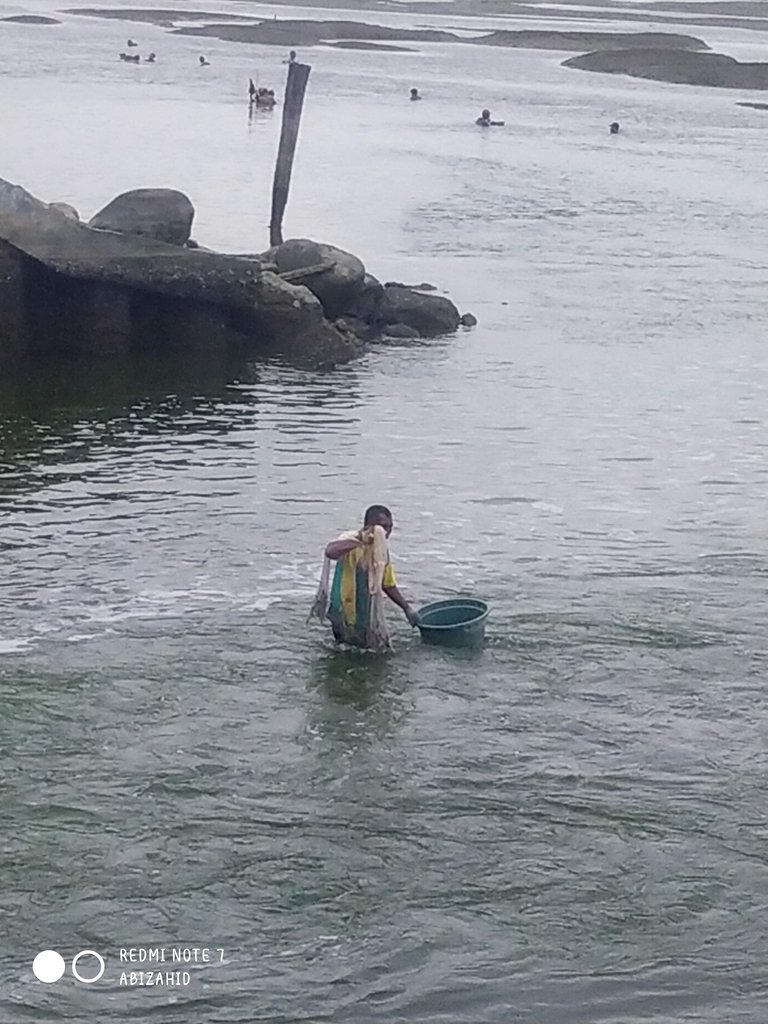 A fisherman is looking for a suitable place to throw his fishing net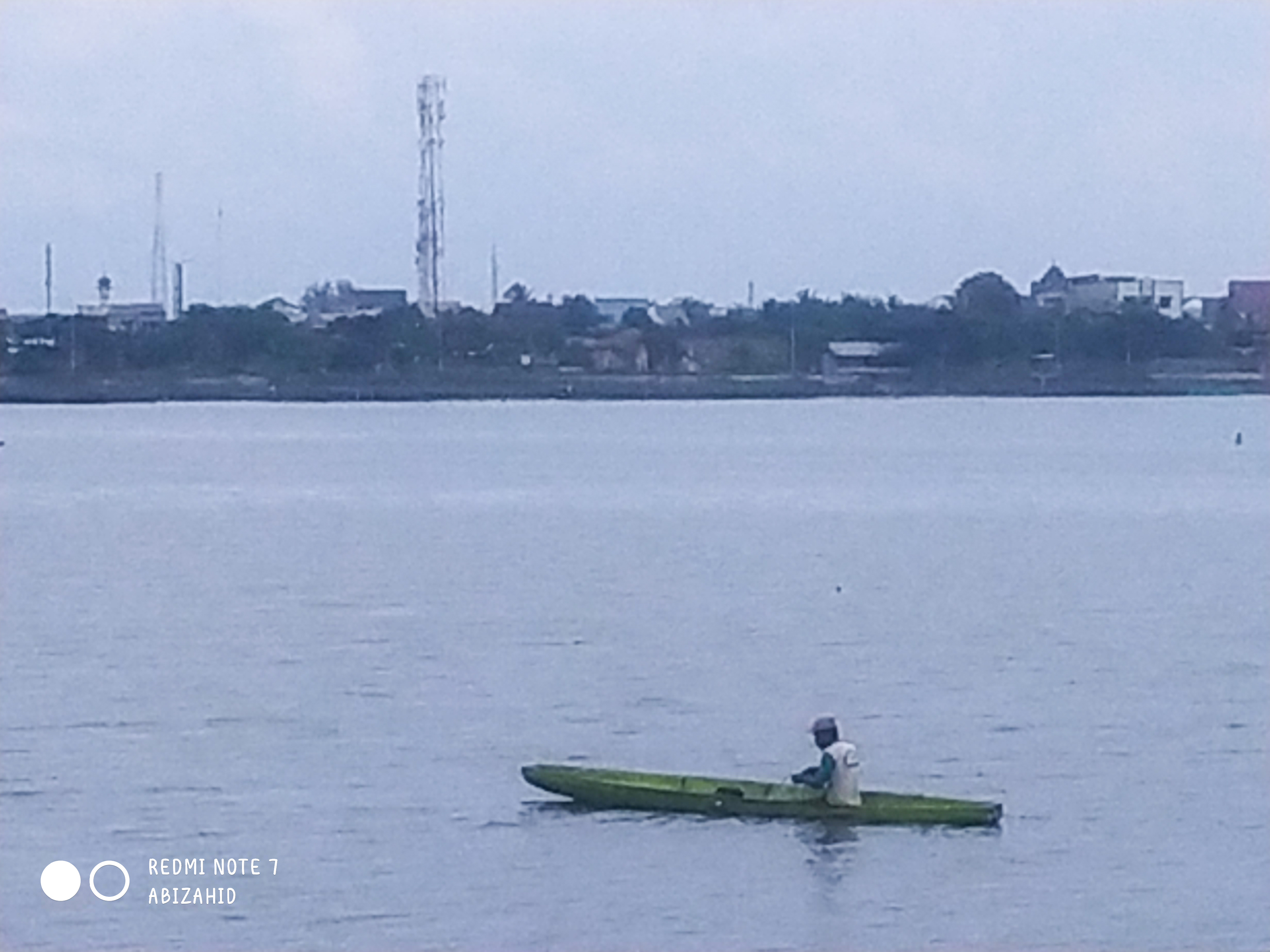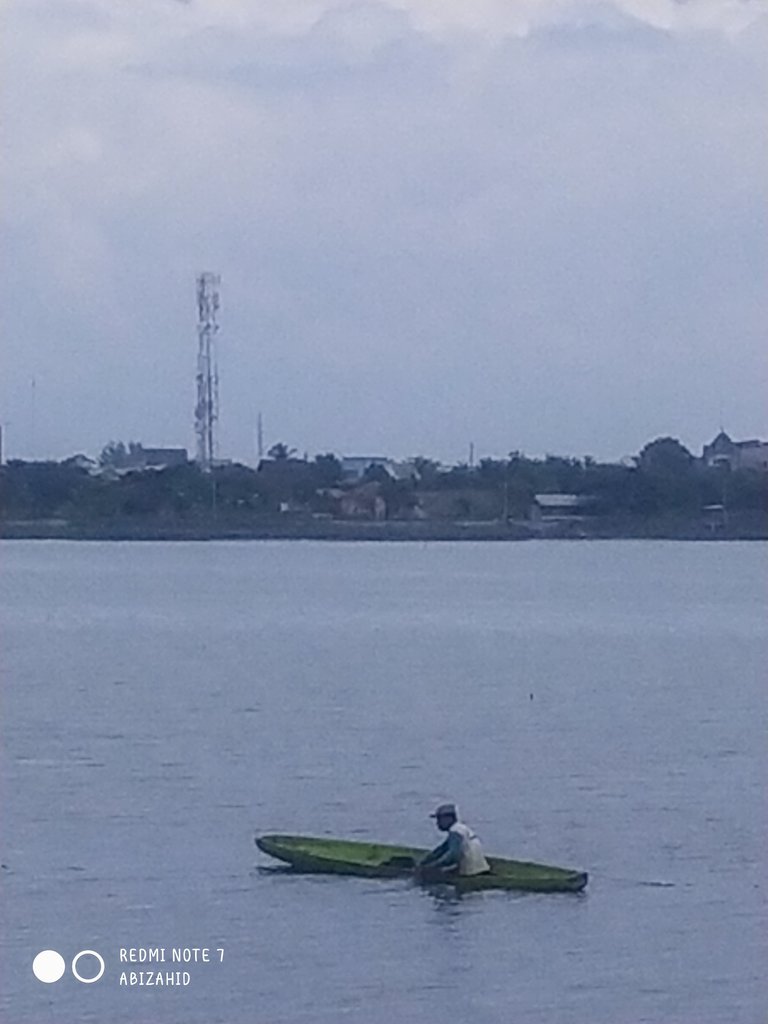 A fisherman is throwing a fishing net
Well, that's all my post for today. Thank you #Hive friends for being willing to read, comment, and upvote my post. Don't forget to reblog my post if you like it and want others to see and read it too. And don't forget to also read my previous post. Warm greetings from me @abizahid...