Hello friends from the underwater world!🐬📰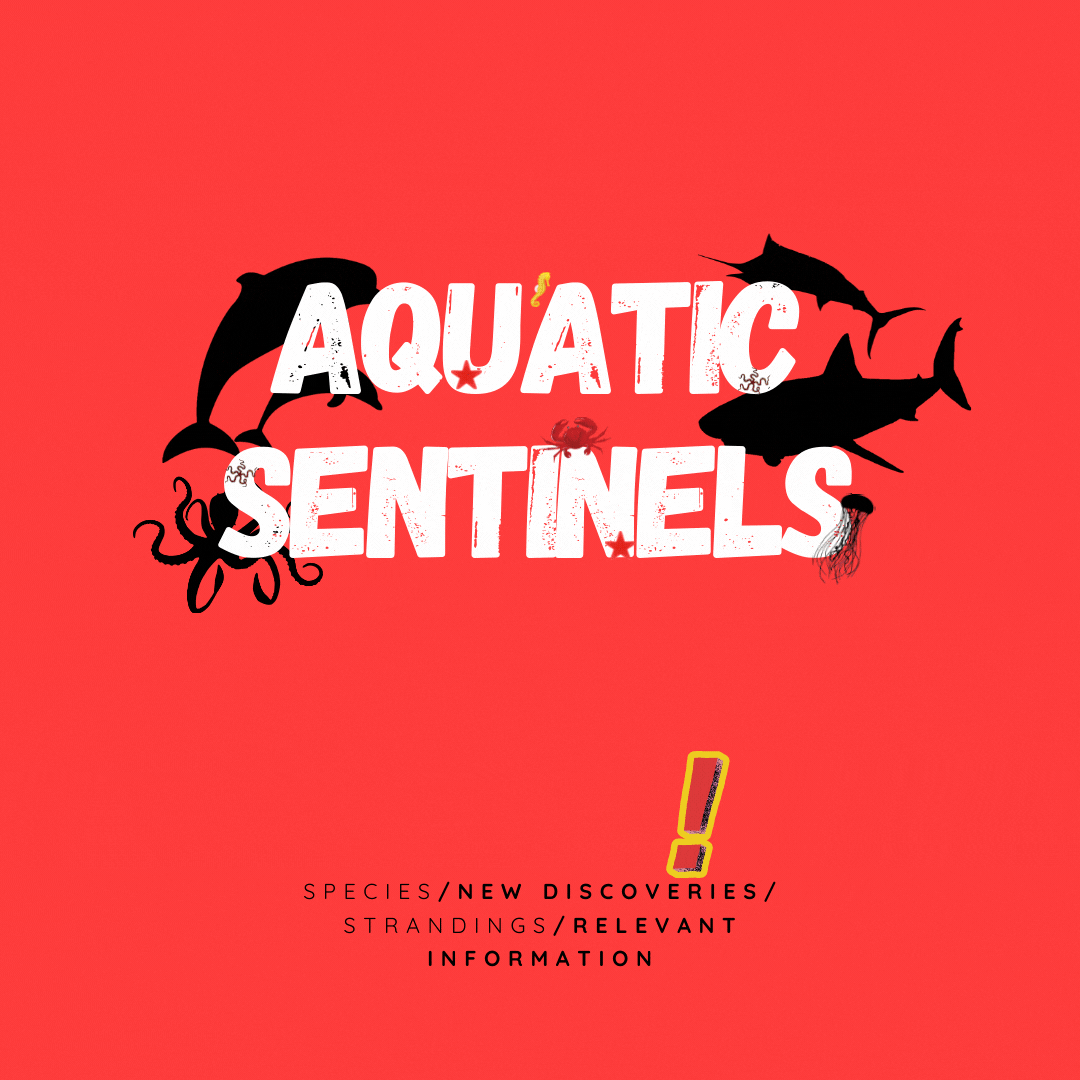 We have a changing and incredible planet, the sea is also in constant change and we have not come to know all the mysteries that the great ocean offers us🦑.
Since the founding of #AquaticSentinels until now we have always said that our mission is to share quality scientific information✔️ regarding everything related to the aquatic and marine environment, right?
Well now we will dedicate some posts to inform about the most relevant news about the aquatic environment...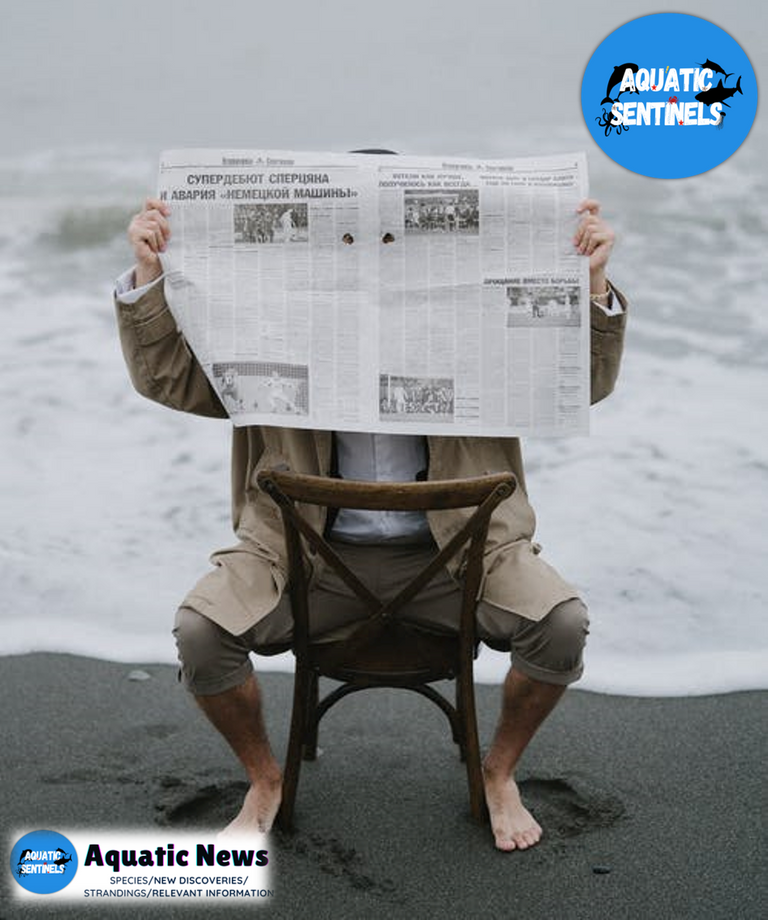 ⚠️The following information is taken from: Daisuke Aiba et al. 2021. A New Species of Yezoceras (Ammonoidea, Nostoceratidae) from the Coniacian in the Northwestern Pacific Realm. Paleontological Research. Adapted by @juanbg

"Scientists discover a strange mollusk from the Cretaceous era"🐚
When I hear the word "fossil" I always remember the mollusks that lived millions of years ago, generally, ammonites were known by the "classical" shape of their shells, the shape we know as "snail shape", but then we summarize a finding that has left me stunned...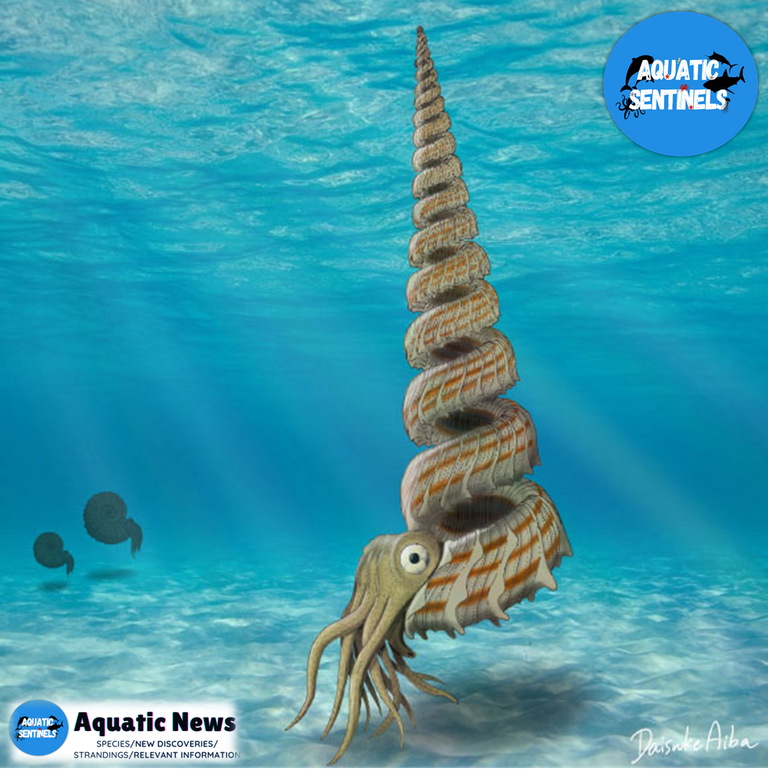 Image by: Dr. Daisuke Aiba "Life reconstruction of Yezoceras elegans"

It is an ammonite, a mollusk that lived in the Cretaceous era a long time ago and that had a strange-looking shell, the fossil remains were found in Japan.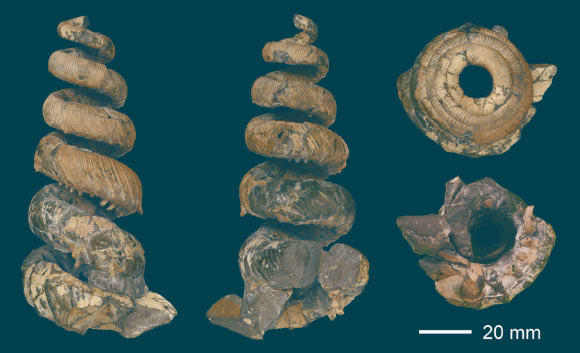 Image by: Dr. Daisuke Aiba "The fossilized shell of Yezoceras elegans"
It has been designated the scientific name Yezoceras elegans, this strange creature could have lived approximately 86 or 89 million years ago! "This is the first species of the Yezoceras genus to be discovered in 44 years," said lead author Dr. Daisuke Aiba and colleagues from the Mikasa City Museum and Yokohama National University.

Yezoceras elegans (we can call it "coiled ammonite") belongs to the Nostoceratidae family, a diverse group of heteromorphic ammonites known primarily for the strange curling of their shells.
The species had slightly coiled spirals, a wide navel, and two rows of prominent tubercles located at the bottom of the spirals. Can you imagine having met this creature?😯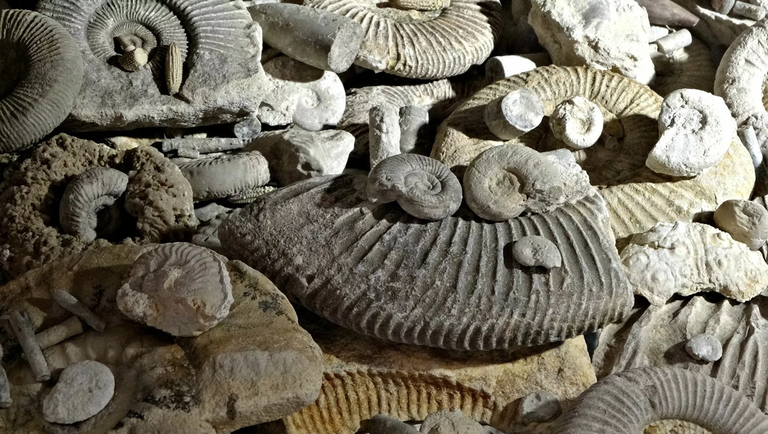 Photo by: Dariusz Staniszewski📸
📍Japan
Nostoceratidae includes more than 15 genera. Many genera that belong to this family have basically helically wound spirals, others have three-dimensional meandering spirals," "The restricted occurrences of three Yezoceras species in Hokkaido suggest that the speciation of Yezoceras occurred in the northwestern Pacific realm during the Coniacian age."said Dr. Aiba.

Did you find what you read interesting❓😅
Does this mollusk seem really strange to you❓ Or not so much❓🐚

This project is dedicated to the preservation of our sea, our rivers and lakes, our lagoons. Let's make it possible! Let's share scientific and quality information for the good of our aquatic world!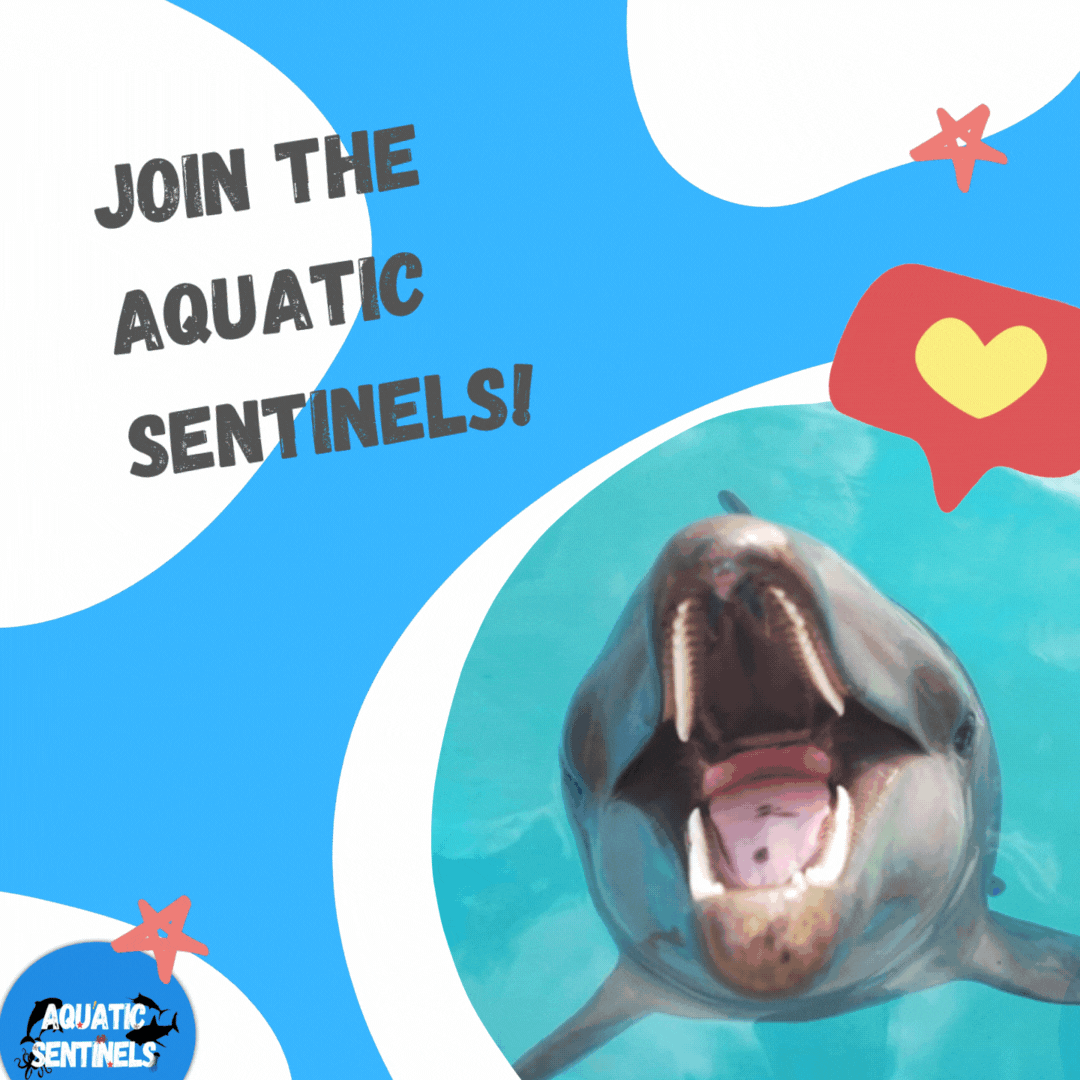 🐟🐋Welcome!🐬🐙

DNA - Densifying Nature-Appreciation :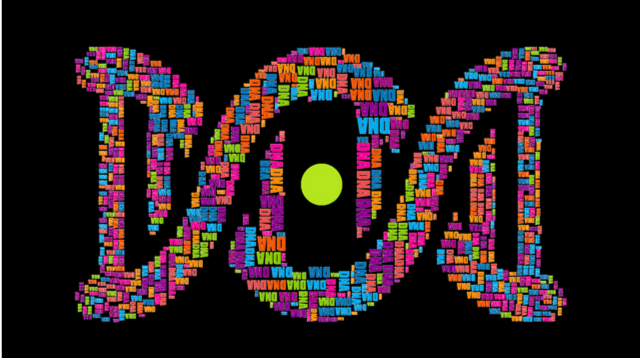 DNA is an organization to foster and DENSIFY NATURE-APPRECIATION which aims to establish REPORTS OF BIODIVERSITY DATA that is contributed by all of us Hiveans and subsequently cataloged. DNA animation GIF by @Suheri
Therefore DNA searches for HIGH-QUALITY posts that aim to DESCRIBE and determine the BIODIVERSITY AROUND YOU with added EXPLANATIONS and INFORMATION. For these informative posts they offer a CURATION SERVICE using the @dna.org account. It is also a CURATION TRAIL. Just add the #dna TAG if you think that any of your posts is what they are looking for.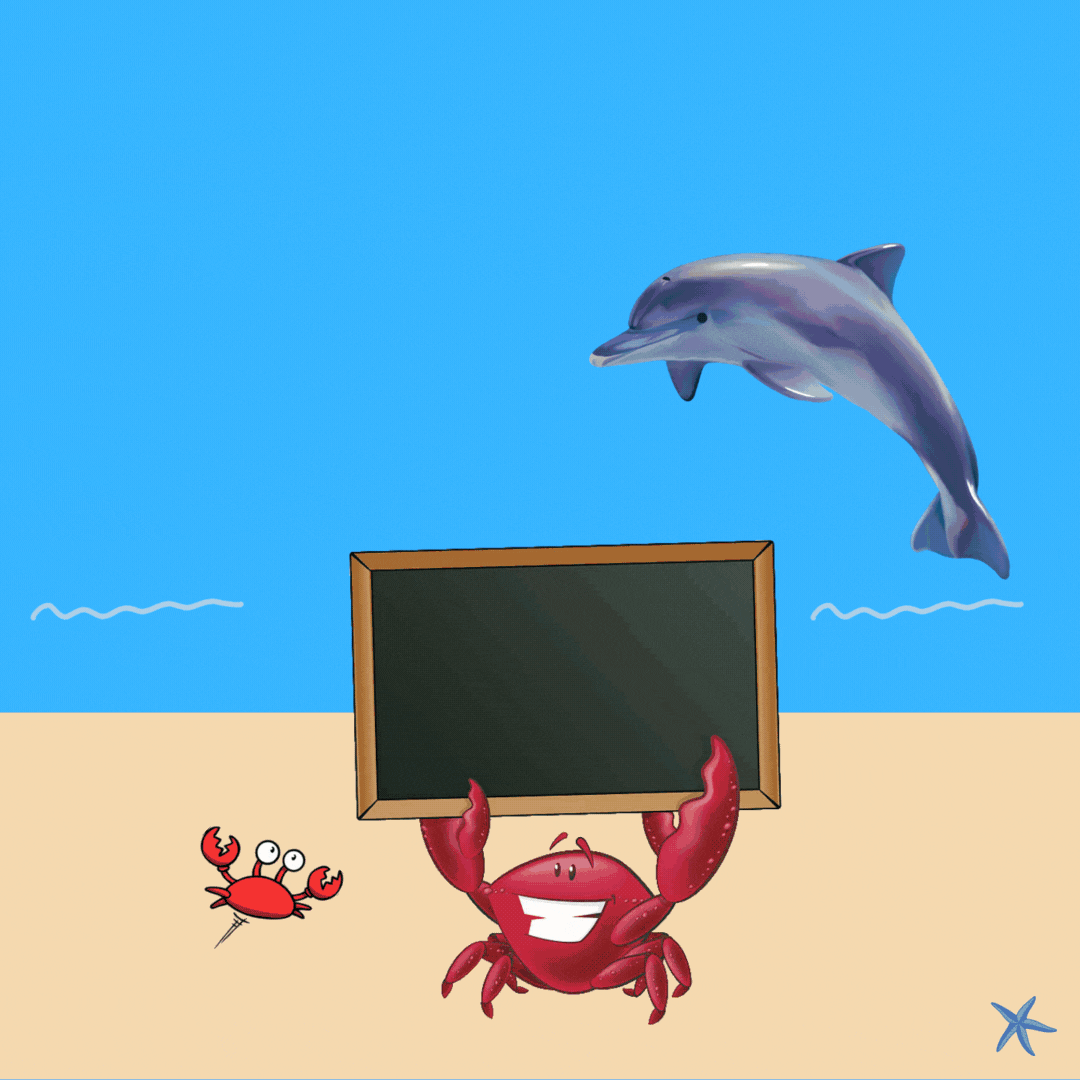 Aquatic Sentinels animation GIF by @juanbg