Hello friends from the underwater world!🐬📰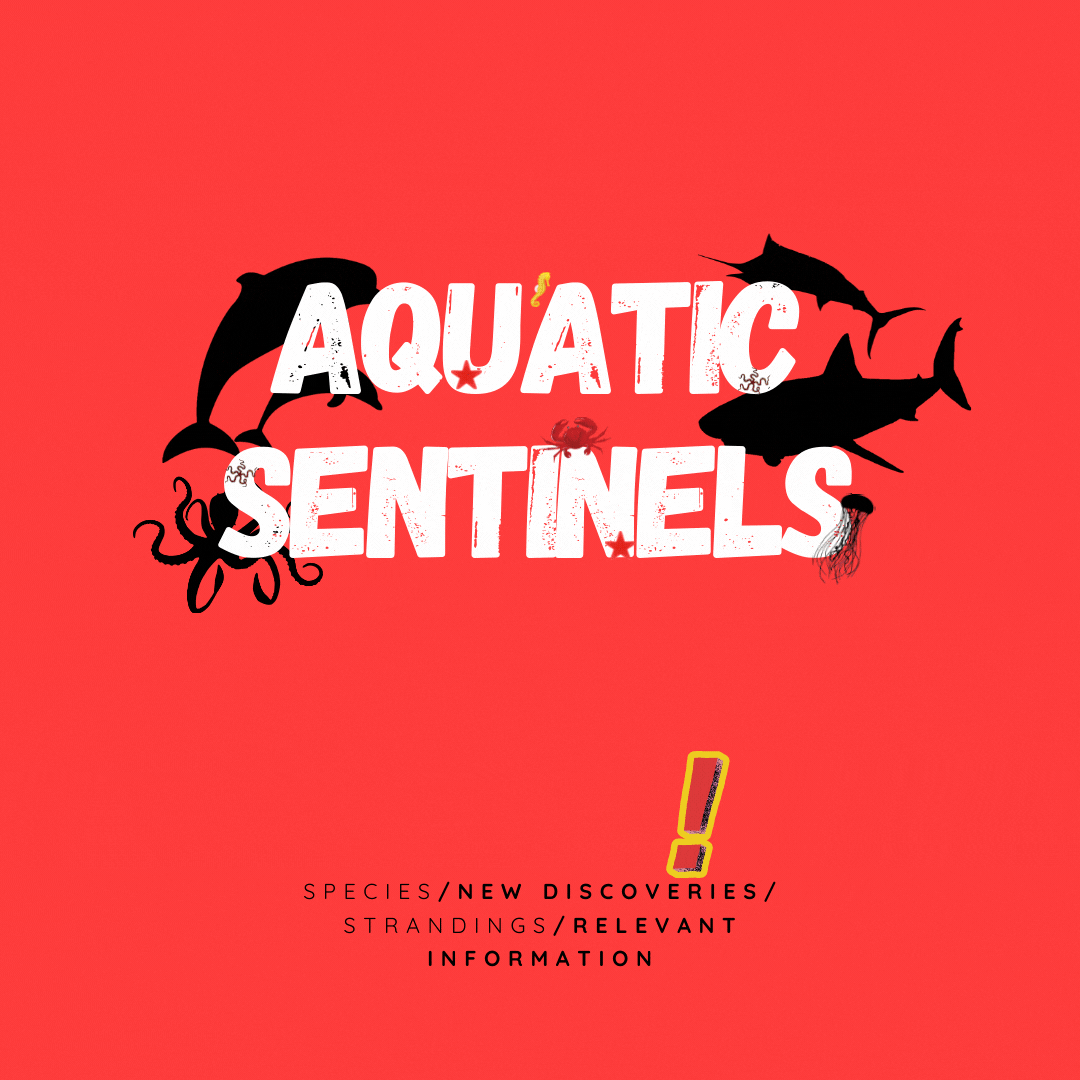 We have a changing and incredible planet, the sea is also in constant change and we have not come to know all the mysteries that the great ocean offers us🦑.
Since the founding of #AquaticSentinels until now we have always said that our mission is to share quality scientific information✔️ regarding everything related to the aquatic and marine environment, right?
Well now we will dedicate some posts to inform about the most relevant news about the aquatic environment...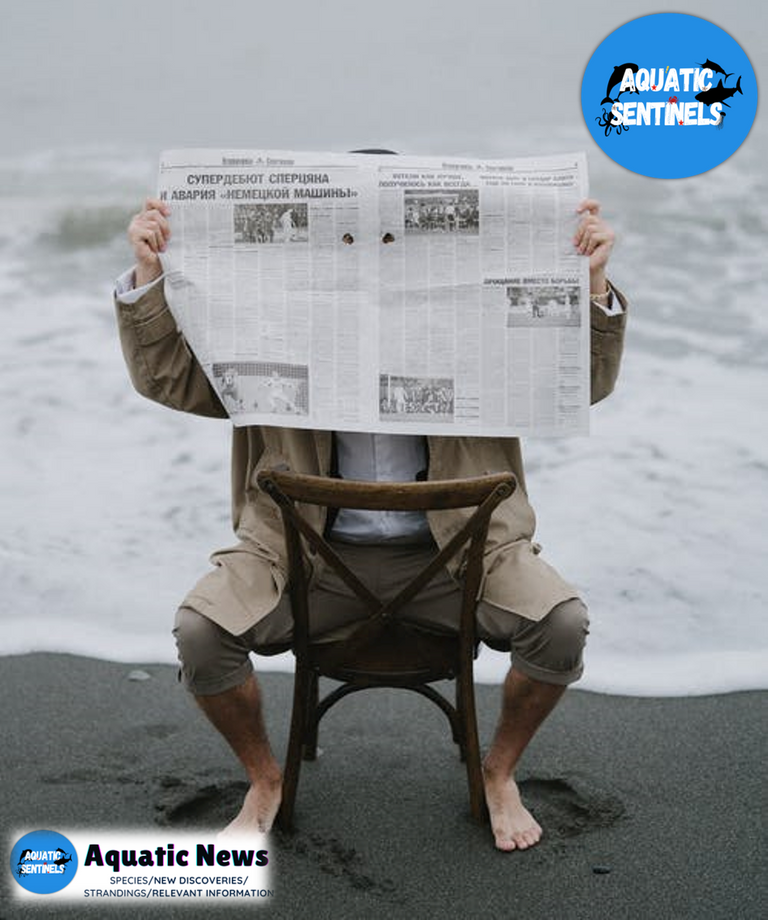 ⚠️The following information is taken from: Daisuke Aiba et al. 2021. A New Species of Yezoceras (Ammonoidea, Nostoceratidae) from the Coniacian in the Northwestern Pacific Realm. Paleontological Research. Adapted by @juanbg

"A crab that lived in the age of dinosaurs had remarkable eyesight.🦀"
Not many researchers decide to study crabs, and in fact there are people who think that crabs are beings without a defined ecological role🦀😓
The truth is that I think differently, and since I was little I loved to think that crabs are like brave soldiers and some species even with surprising attacks.
The case of Callichimaera perplexa is different and perhaps unique in its era, it lived approximately 95 million years ago during the middle Cretaceous period. The first time this fossil was found it was found in the United States and Colombia.📍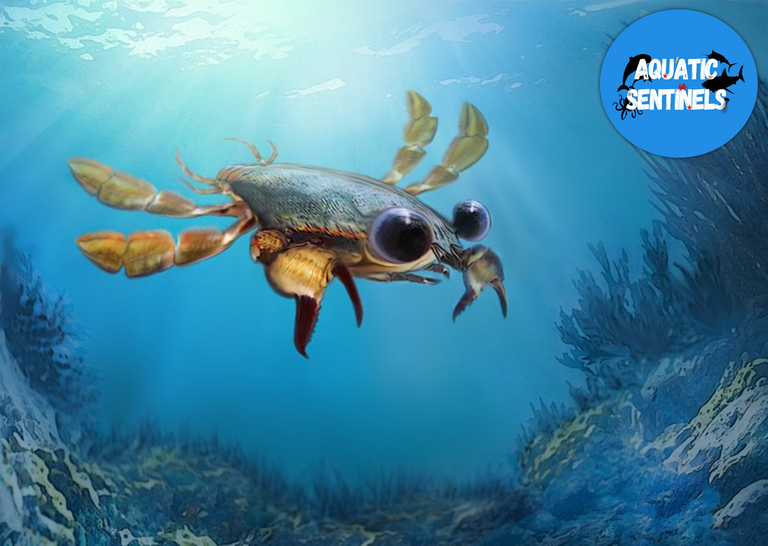 🔳Image by: Oksana Vernygora, supplied by Javier Luque who commissioned the drawing

"Small but with big eyes.🦀"
Research indicates that this species was small like a quarter and featured large compound eyes without sockets, bent claws, leg-shaped mouthparts, an exposed tail, and a long body. Previous findings indicate that this is the oldest example of a swimming arthropod before the extinction of sea scorpions more than 250 million years ago.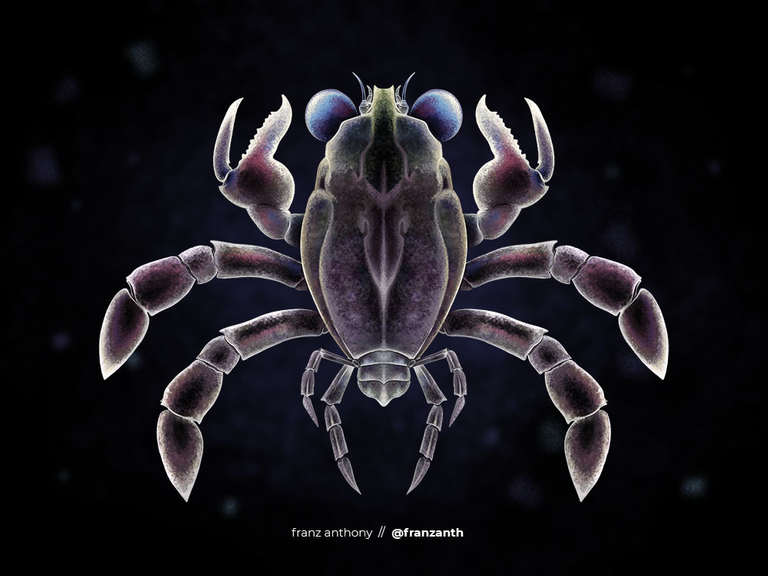 🔳Image by: Franz Anthony
"The specimens we have of the unusual Cretaceous crab Callichimaera perplexa retain some very delicate eye tissues that are not normally preserved," said Kelsey Jenkins, a graduate student at Yale University in the United States, this is very rare to actually observe.

"Research methodology"
To make this finding, more than 1000 live crabs and also fossils were examined, including crabs in different larval stages, since in these stages very different forms of crustaceans can be observed, there were 15 species in total.
The eyes were studied, measurements of size and growth rate were made. Callichimaera perplexa, our target species here, topped the list in both categories. His eyes were approximately 16% the size of his body! Also, the average growth rate was the highest in this species.👁‍🗨👁‍🗨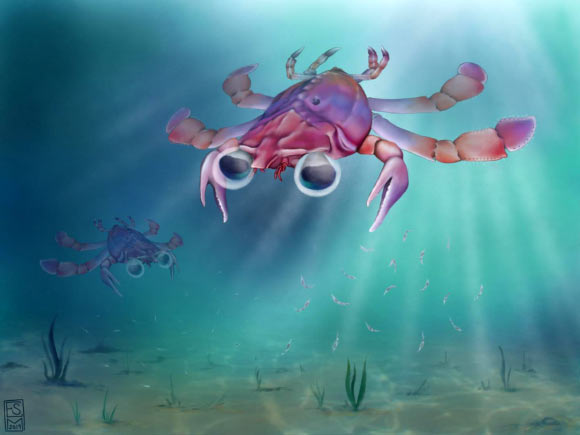 🔳Image by: Elissa Martin, Yale Peabody Museum of Natural History.
Kelsey Jenkins👩‍⚕, who is the researcher leading this finding, commented that if something has very large eyes it is because it also has a developed visual system👁👁. Returning to the topic of the percentage of the size of their eyes (approximately 16% of their body size), we will see that if we compare it with other crabs that live these days, they have vestigial eyes where they can be only 1 to 3% of the size of the animal's body.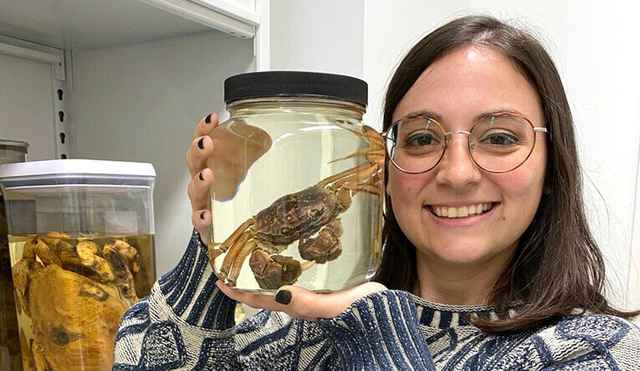 🔳Image by: Yale University. Lead author Kelsey Jenkins studies existing crabs at Yale's Peabody Museum.

"Conclusion: good hunters🦀"
"Crabs whose eyes grow very fast have a greater visual inclination, this gives us the idea that they are probably very good predators that use their eyes when hunting👁‍🗨👁‍🗨, while slow-growing eyes tend to be found in scavenger crabs that depend less. out of sight, "said Professor Derek Briggs., a paleontologist at Yale University in the United States and the Peabody Museum of Natural History.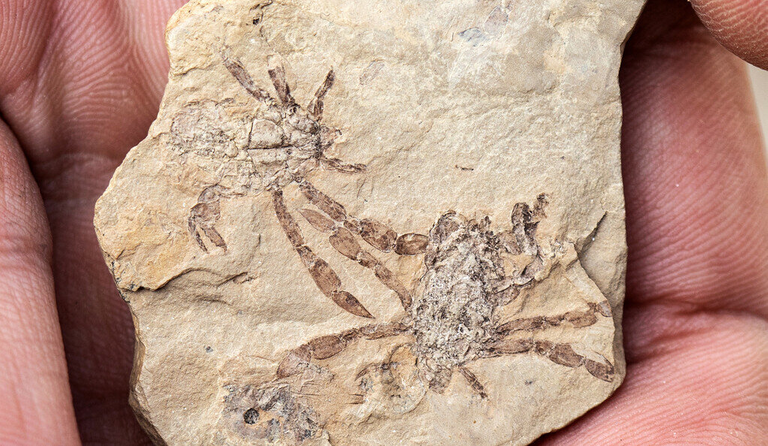 🔳Image by: Daniel Ocampo R./Vencejo Films
This finding was published in the popular magazine 🌿Science.

Did you find what you read interesting❓😅
What you think about crabs❓🦀

This project is dedicated to the preservation of our sea, our rivers and lakes, our lagoons. Let's make it possible! Let's share scientific and quality information for the good of our aquatic world!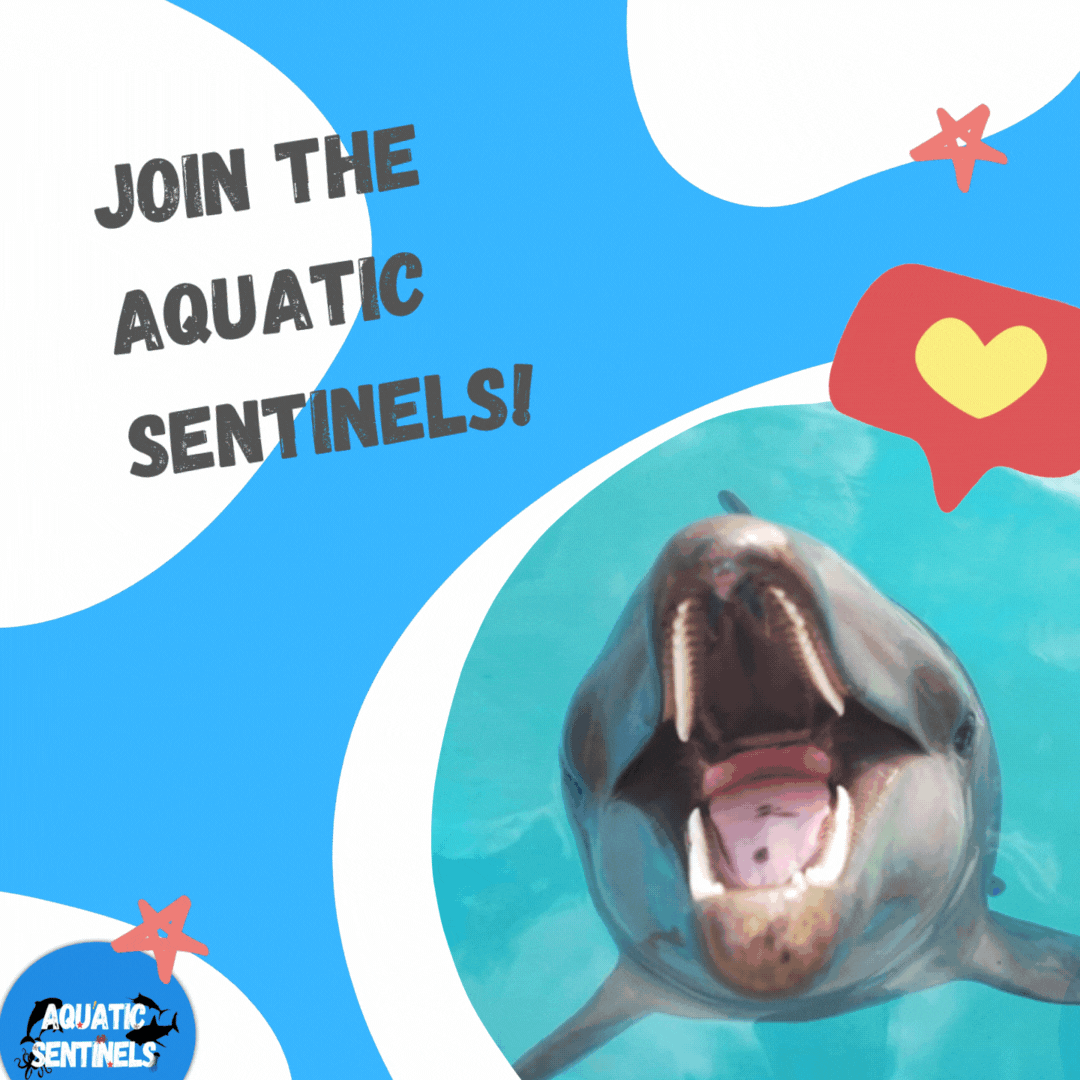 🐟🐋Welcome!🐬🐙

DNA - Densifying Nature-Appreciation :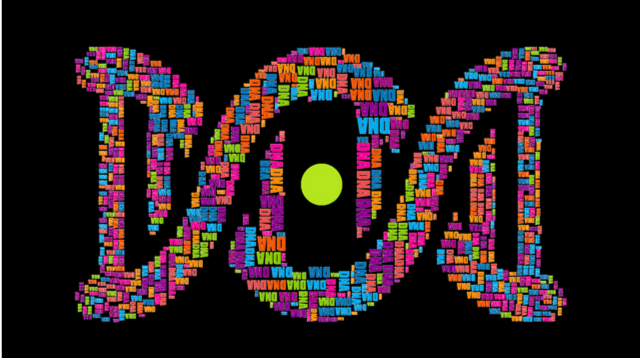 DNA is an organization to foster and DENSIFY NATURE-APPRECIATION which aims to establish REPORTS OF BIODIVERSITY DATA that is contributed by all of us Hiveans and subsequently cataloged. DNA animation GIF by @Suheri
Therefore DNA searches for HIGH-QUALITY posts that aim to DESCRIBE and determine the BIODIVERSITY AROUND YOU with added EXPLANATIONS and INFORMATION. For these informative posts they offer a CURATION SERVICE using the @dna.org account. It is also a CURATION TRAIL. Just add the #dna TAG if you think that any of your posts is what they are looking for.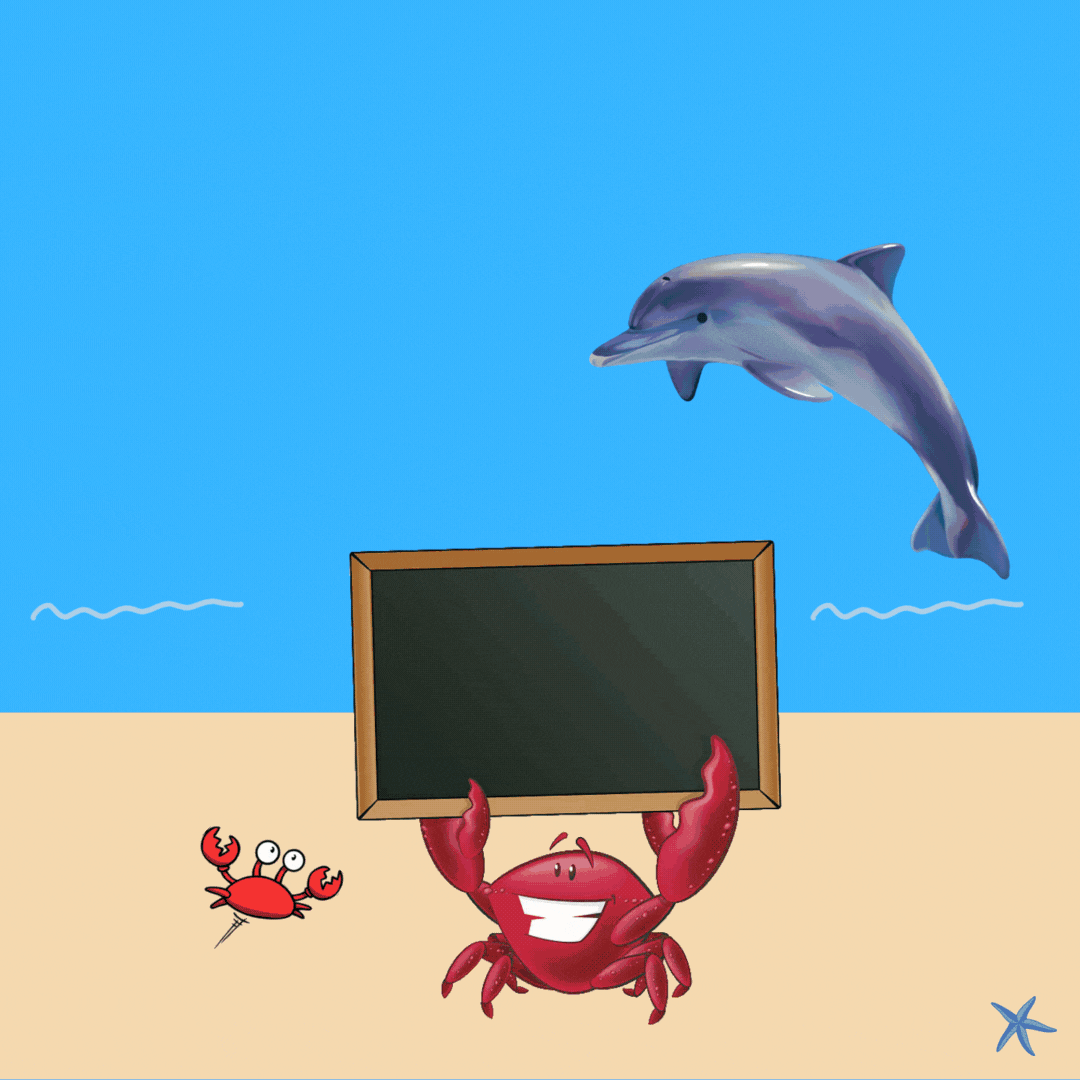 Aquatic Sentinels animation GIF by @juanbg