These days many people are wanting to leave the cities and go out to start a farm or "off grid" lifestyle. Homesteading has become even more popular lately due to the socio-economic conditions of our technology dependent world.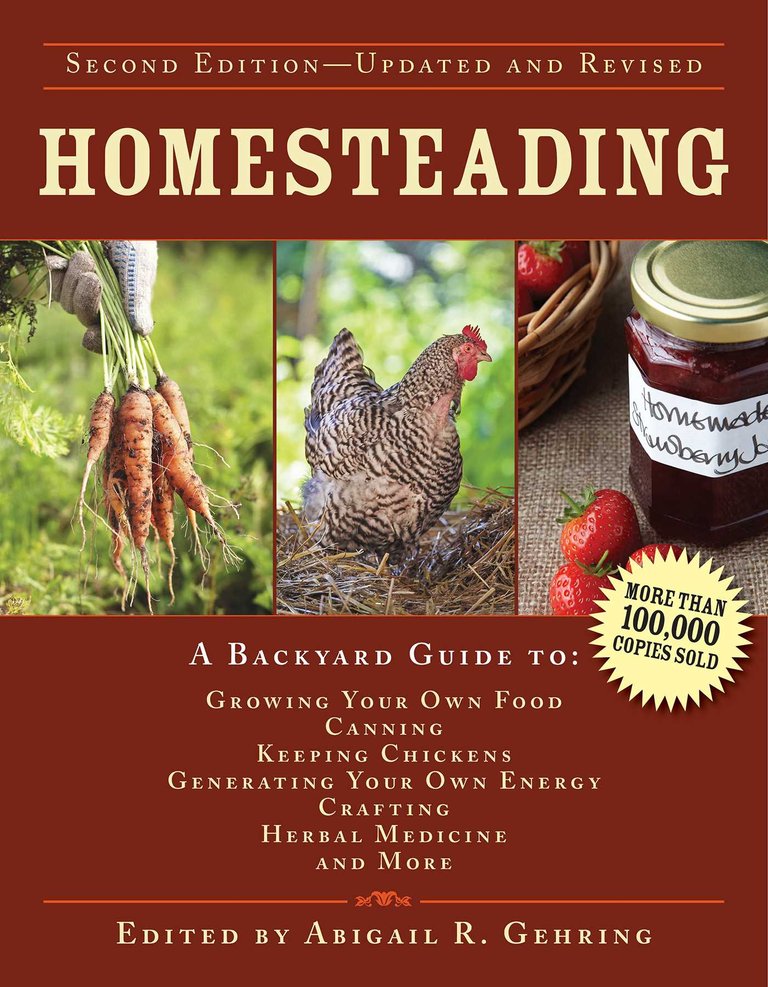 "Homesteading is about creating a lifestyle that is first of all genuine. about learning to recognize your needs—including energy, food, financial, and health needs—and finding out how they can be met creatively and responsibly. In order to harness your own energy for heat or electricity, you first have to face the facts about how much energy you use versus how much you actually need, and then assess your environment and resources to determine the best method for meeting those needs. Before buying chicks or any other animal to raise, be honest with yourself about the time you have to invest in caring for them. If you want a garden, there's no reason not to have one—but think about how large a plot you can manage before you start digging up dirt. Homesteading is different for every individual or family. Sometimes being genuine means letting go—at least temporarily—of grandiose schemes for acres of land, a home that is completely off the grid, and a barn full of animals. It could mean simply shopping at the local farmers' market for your produce, or making candles to light in the evenings to conserve electricity. If you live in an urban apartment, maybe you can plant vegetables on your roof, or start a community garden in a park or at a school."
-- From the Forward in;
SECOND EDITION HOMESTEADING A BACKYARD GUIDE TO: GROWING YOUR OWNFOOD• CANNING KEEPING CHICKENS • GENERATING YOUR OWN ENERGY CRAFTING • HERBAL MEDICINE • AND MORE EDITED BY ABIGAIL R. GEHRING
This thread is about Homesteading topics, including starting a garden.
It might not be possible for everyone, depending on your income your job your commitments. But. But many people who have already made the shift are are already enjoying the benefits.
Our society has been so focused on the future and getting away from the past that we cannot forget that the past holds valuable experience.