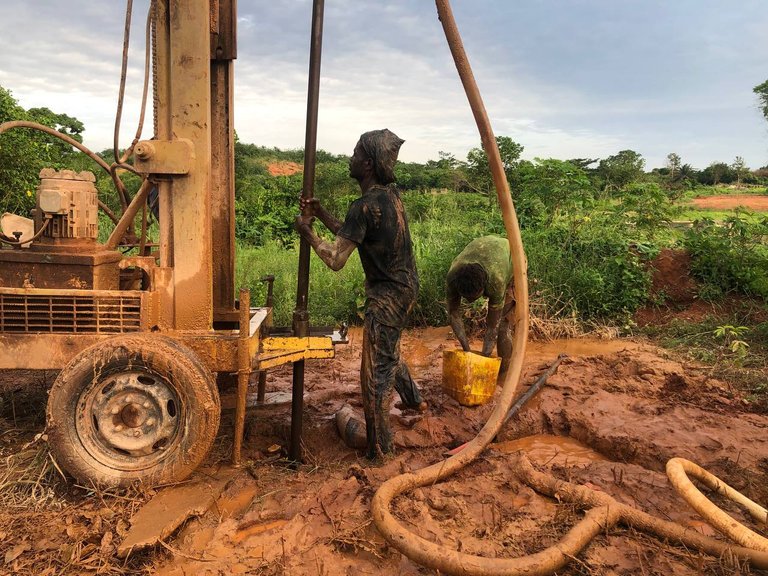 Those of you who have been following the numerous hive borehole projects with regard to the last few months are going to concur with me that the ongoing projects generally get an immediate update just after the overall project is announced. The 8th hive borehole update, which is now ongoing, has been delayed owing to a subsequent decision made by the chief and community leaders of Chichibon, where the project is currently taking effect.
The leaders subsequently decided that the designated site had to change to allow others on the outside of town easy access to the water as well. This had an impact on the preparations established with the drilling company, resulting in the borehole drilling being rescheduled for a new date. We are pleased to report that the first step of the project has begun well, and we are pleased to provide an update today.
Notwithstanding the fact that Ghana is in the wettest time of the year, it looks like every minute of the day is filled with heavy rainfall. Despite heavy rain all day, we were able to gather all workers in Chichibon, together with community leaders, to kick off this development. Digging is, as it always is, the first step in the process.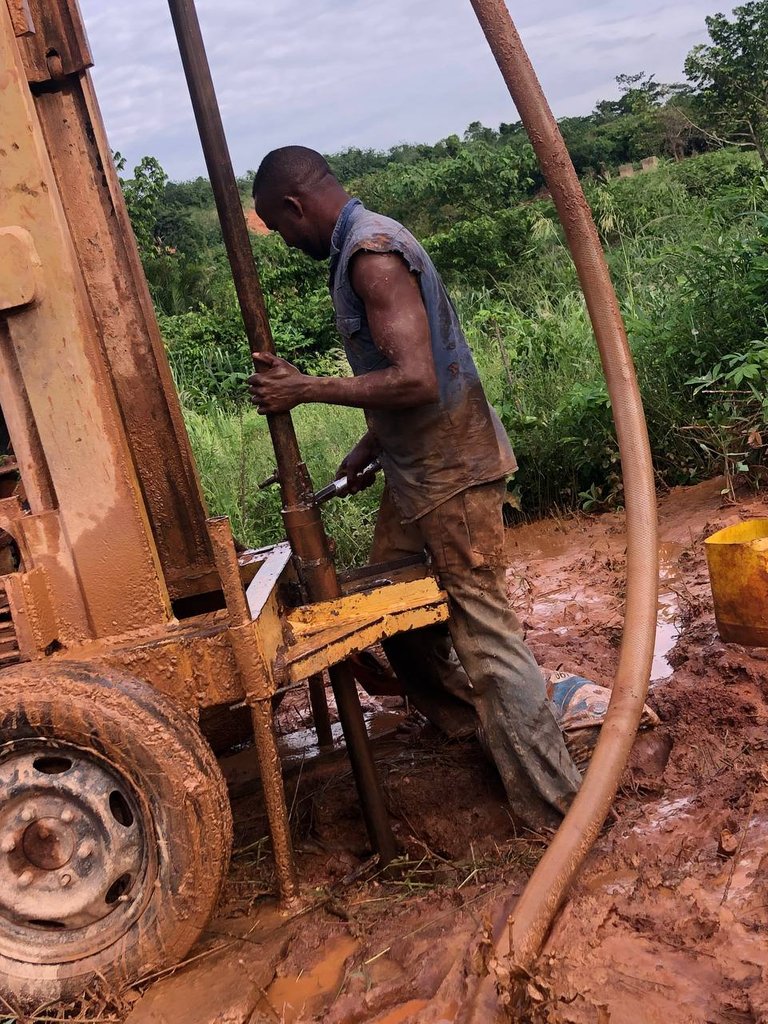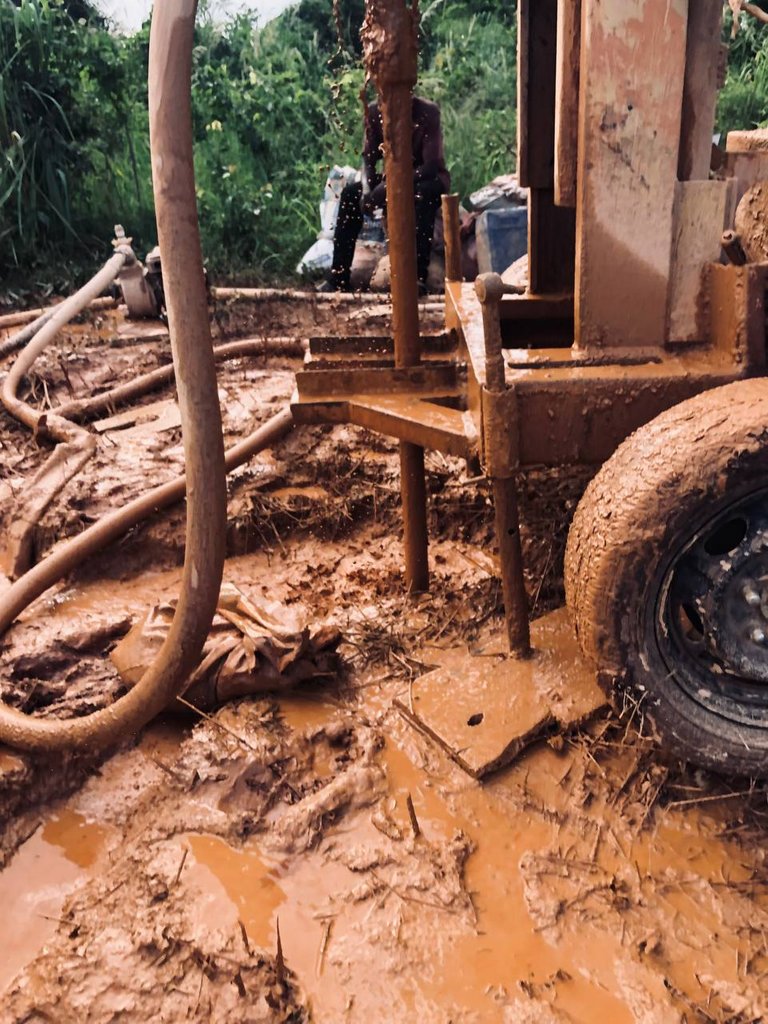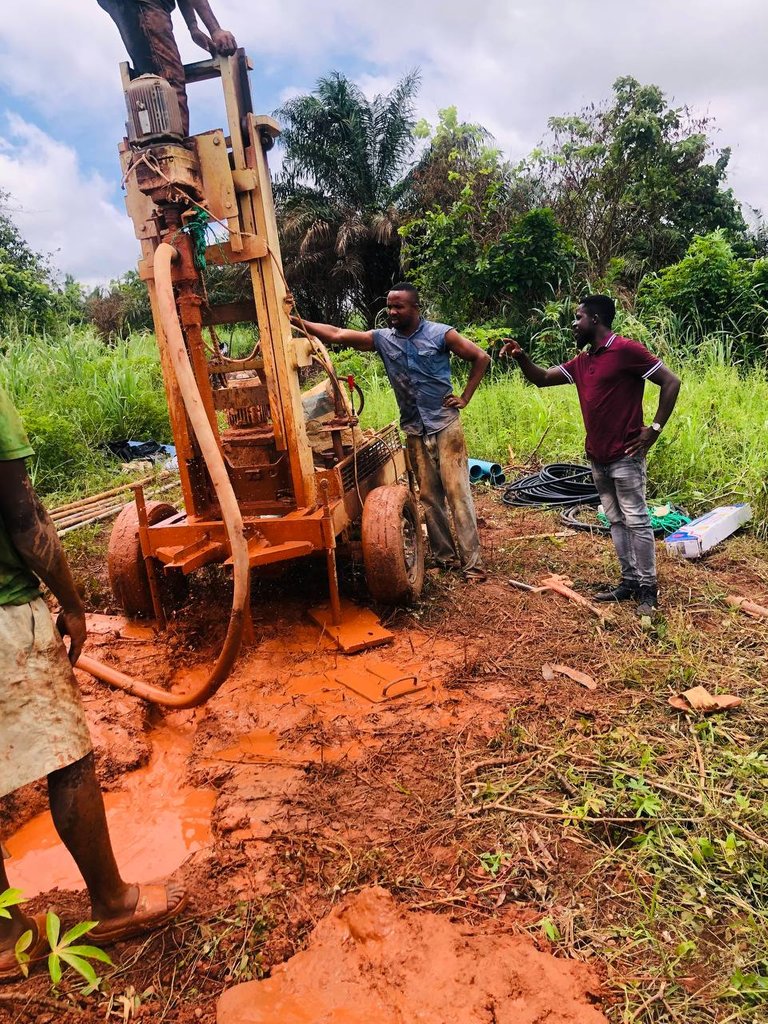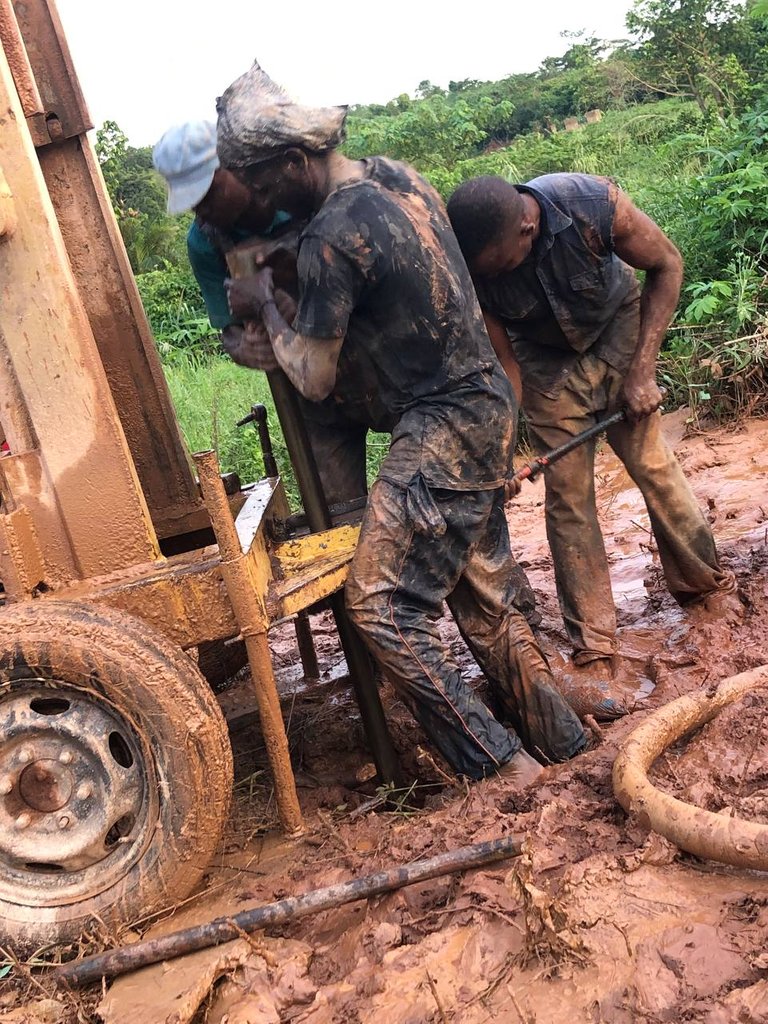 Currently, I have the pleasure to advise all hivers on the blockchain that the first phase of the Chichibon hive borehole, involving drilling, has been finished successfully. I want to thank these people for their efforts in supporting us in accomplishing this assignment today. Regardless of the severe rains, working was very difficult. After the drilling is finished, all other operations can begin.
The hive drilling project will very certainly go on to the following stage, which entails the construction of the pillars that will house the poly tank. Employees and materials have been approached and are prepared for usage. All workers and suppliers are expected to be prepared with everything necessary to help with the launch of the subsequent stage of this hive project in Ghana over the weekend.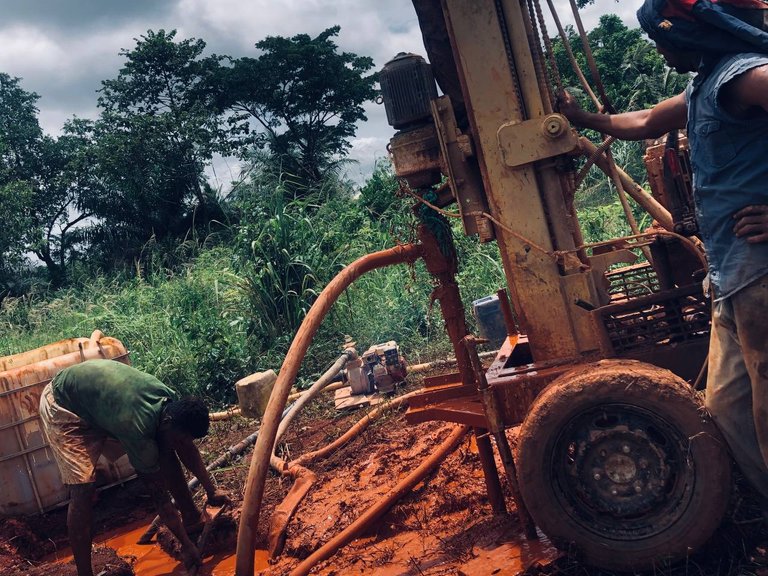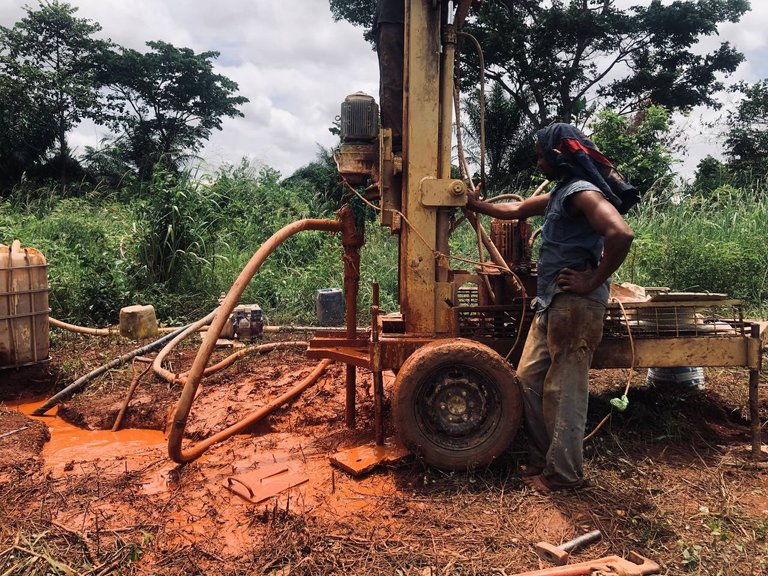 Ultimately, the hive borehole in Ghana will undergo all of the essential phases and levels for the project's operation. In the meanwhile, we would want to thank everyone for their work and contributions to ensure that the hive ecosystem really improves and empowers communities.

Project : Construction of borehole
Location : Chichibong (Ghana, West Africa)
Sponsor : @valueplan
Project manager : @mcsamm & @collinz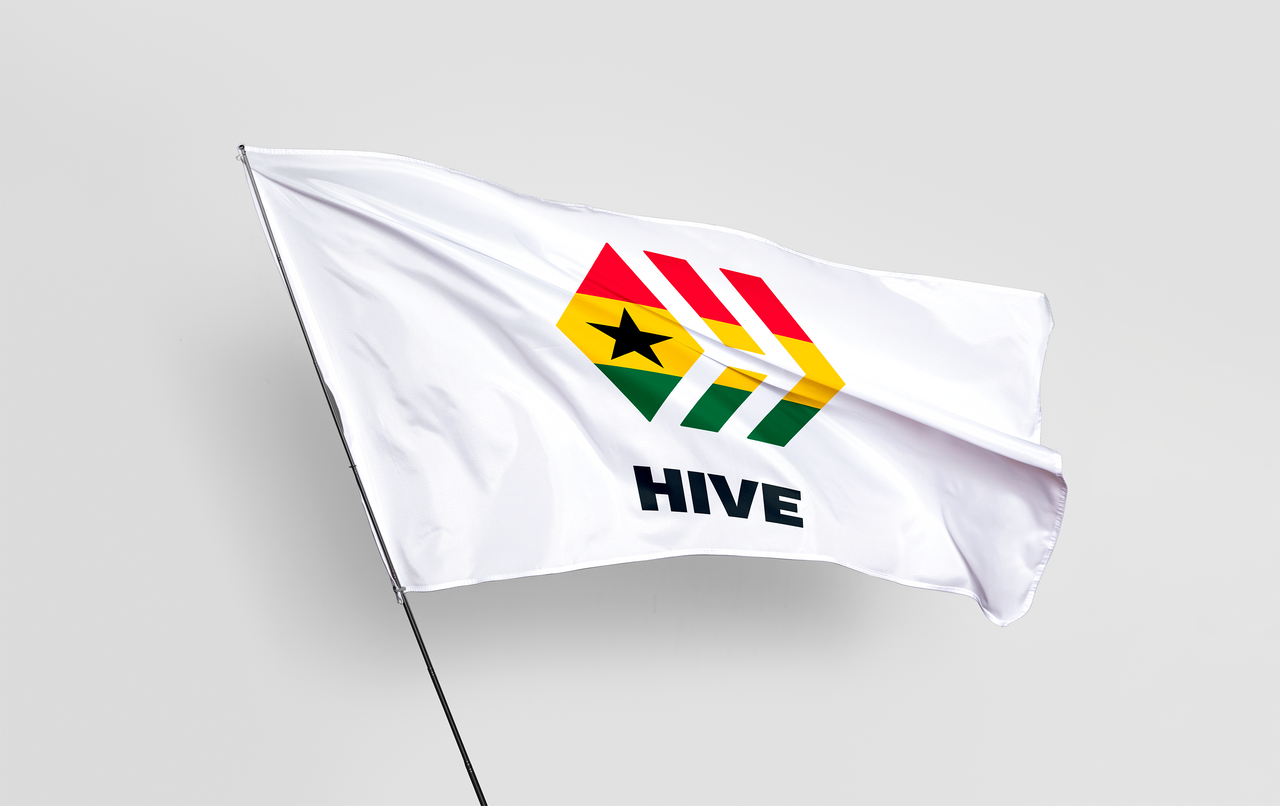 Changing lives with hive.