Good Afternoon to all my friends, how are you today? may you always be in the protection of the Almighty
For today I will again try to participate in the weekly content organized by the #hivelearners community which today is the first edition in week 52 which is definitely a very interesting topic to write about, I will immediately enter into the topic this time.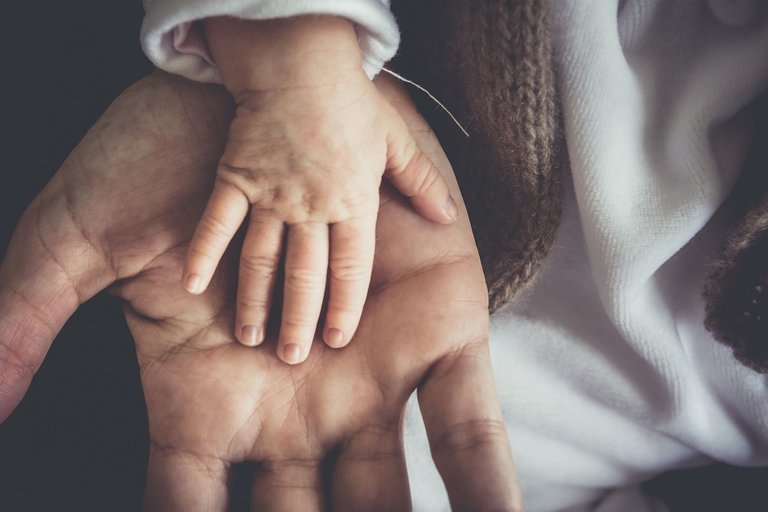 pixabay
The pattern of our life as creatures that live on the surface of the earth, of course we live like how a spinning wheel where we are first born to the surface of the earth as a child then as time goes on we continue to grow and our age continues to increase so that from us toddlers to teenagers, adults and on finally we can make it as parents, but before that of course there are so many processes we have gone through to get to where we are now,
when we were children, of course all we thought about was playing and having fun with our friends, whatever games we did, even though it looked dirty and hot, we were happy to do that, but of course our parents would always forbid us to playing things they think are not good for us
parents of course always want their child to be a child who has a certain character, has good behavior, is polite and certainly wants to have a child who is devoted to his parents, but in educating children every parent has their own different way, there are who educate them with gentleness and there are also those who educate them in a slightly firm way which is the goal for the child to grow independent
my parents educated me in a way that was gentle and even very pampered, I really remember when I was little, whatever my wishes, of course, my parents would always obey me, not many things were forbidden by my parents, just don't ever break all the rules that has been determined by my religious beliefs, such as drunkenness, gambling and other things that are contrary to our beliefs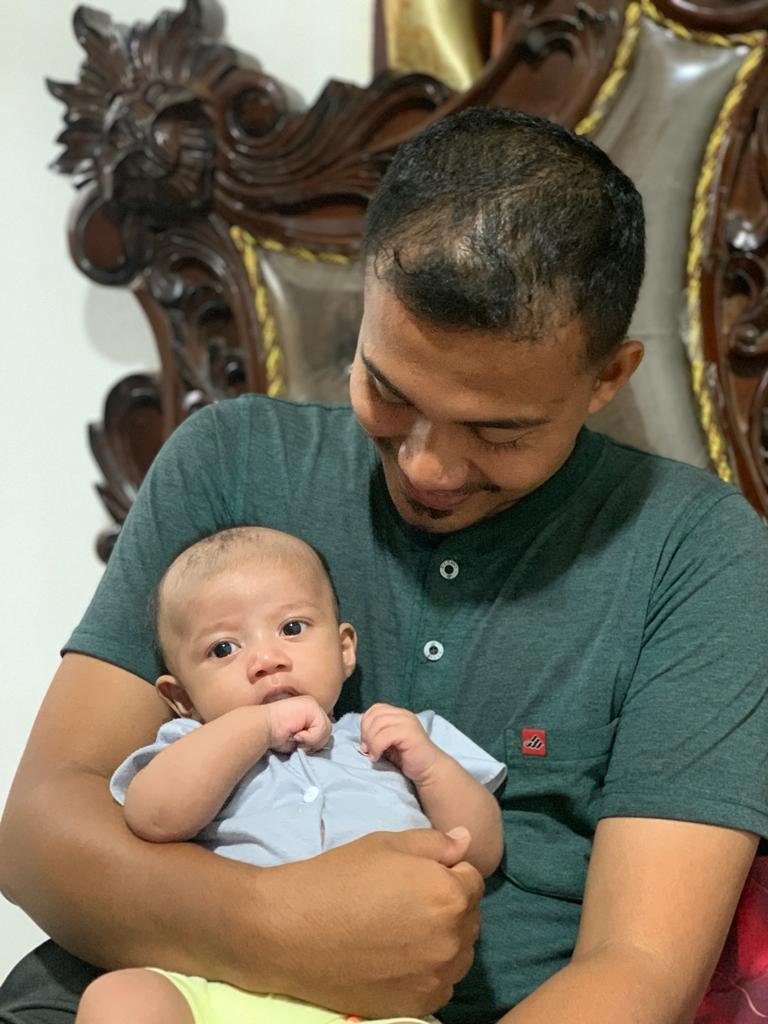 my photo together with my son
after going through such a long process, finally 12 months ago I legally became a parent and had my first child, a boy who was so handsome and now 2 months old, of course this was a very happy moment, after becoming a parent I felt a lot of changes happened to me which as time goes by continues to increase
even though he is still small, of course I always have to think about his needs and development every day, and from my experience when I was small my parents educated me gently and were too spoiled while my wife, who was educated a little assertively and was more independent, made us have to always communicate exchanging opinions to find the best solution for my child's development
my benchmark in educating children of course I will be guided by my parents' upbringing to me first because for me so far in my opinion what my parents have done is very good, but it's just that we are given too much freedom in doing anything so I feel firm my parents to me a little less, so that makes us very lazy and instead prefer to sleep at home,
therefore I will educate my children according to my experience and that of my wife, namely educating them with a little more assertiveness, the aim of which is so that they can grow more independent, and not be too spoiled because I myself can feel the effects of children who are too pampered,
Children who are too spoiled also tend to be more lazy to try, because they are used to getting everything easily so it becomes their habit to always want to get things easily without working hard to get them, I don't want my children to be like that even though it's normal a parent spoils his child especially the first child but I will continue to try to make him aware that if you want to get something it takes hard work
The conclusion I can draw is, all parents have their own way of educating their children, the character of the children is also different from one another, there are parents who have succeeded in educating their children with firmness and there have also been successful in educating children with spoiled, I will try to be good parents for my child by always reading my child's character and I will not restrain the child too much because it will affect the child's development.
that's what I can write in this edition, I apologize if there are errors in my writing because I use Google Translate to write each of my posts, if you want to follow the content as written you can immediately see the following post @kronias.