Hello friend you are welcome
In our societies today there are a of children intellectual children when it comes to science and technology, but they major problem is who to sponsor them is the issues confronting them. When the creativity of some of this intellectual children in our various society are been given attention like sponsorship and the rest they will do better when they grow up.
There are so many children out there that a very creative and very smart that can solve problems facing science and technology, but they can not because of lack of encouragement and sponsorship they dreams become fade from becoming scientists, engineers, medical doctor or accountant that can probably solve problems and brings solution to the world.
Moving round the street of Abakaliki,I was lucky enough to meet some of this brilliant children that are good in science and technology. Let's take a look at these children below and see what they did.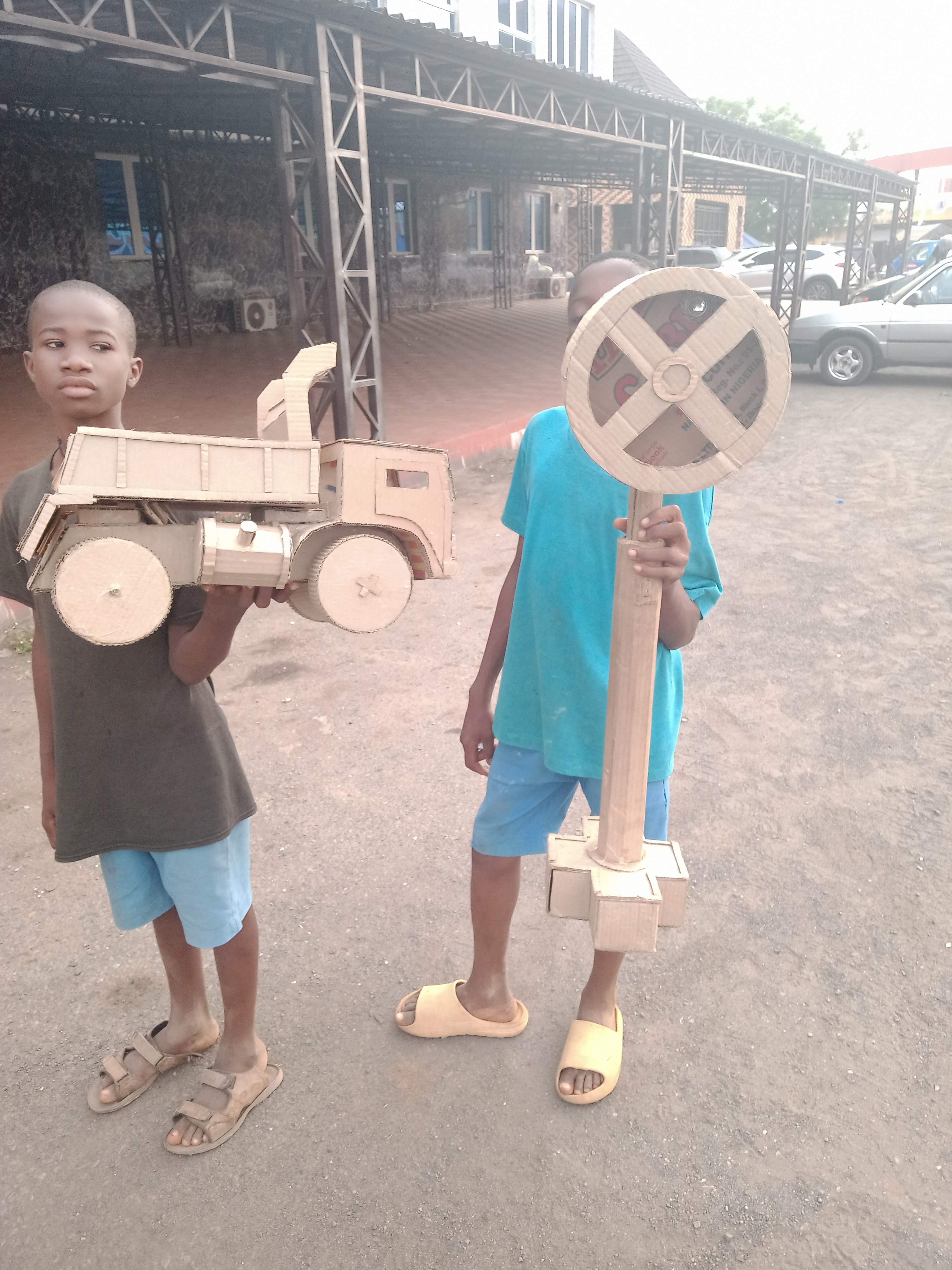 The image above show how creative these children are honestly at first when I saw they work I was amazed and I began interviewing them. To my greatest surprised they told me that they livelihood is depends on they creativity and eversince they began they have been looking for a sponsor but no one has tried promoting them.As I was interviewed the ones above, I then saw another two smart children that ran to me again showing me they works. The two children that ran to me, use cartons to make a standing fan that is control by battery which we can see them holding they works on the image below.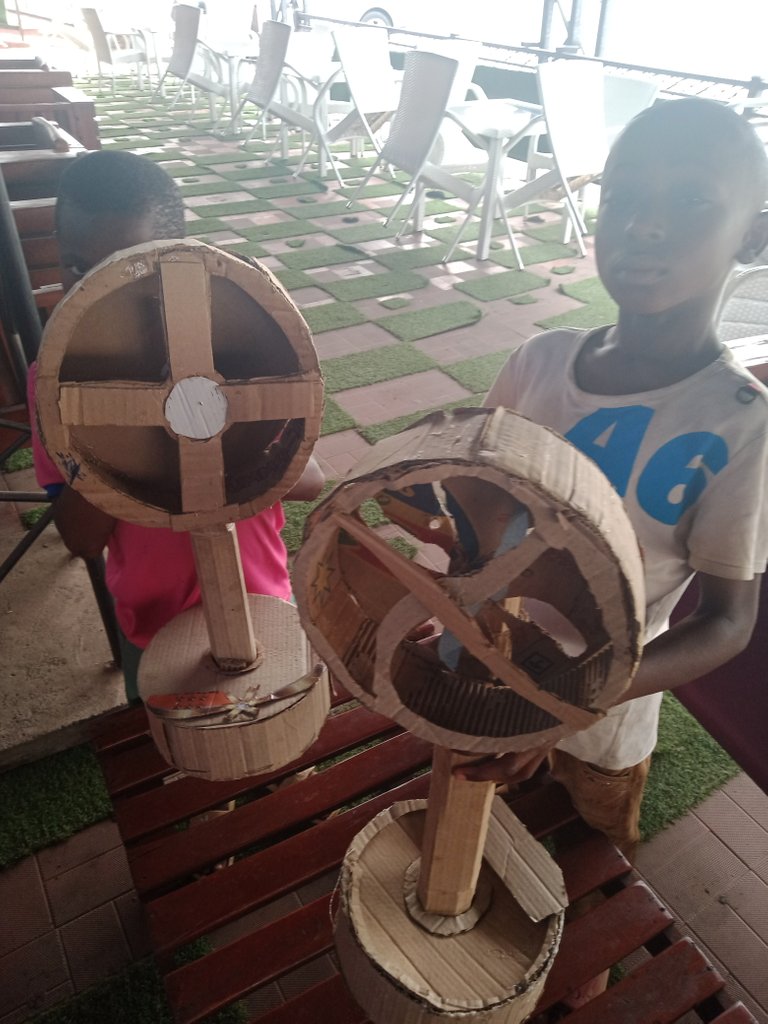 Promoting of science and technology in our society is a means of encouraging people most especially childrens to do more better and become more creative. We can imagine when your child started getting him/herself involves in science and technology at a early age do not you think that as the child continue there will be a time the child will be well-known in the world. We can see how these great men like Bill Gate (Microsoft),Elon Musk and Mark (Facebook) all started and how they are so famous today. This means that supporting the creativity in childrens can make them go a long way.
However, here u have details out some of the ways that we can encourage the creativity of children to do more better in the areas of science and technology. Let's take a look at them.
Giving value to questions ask
Children usually ask questions that is sometime annoying to their elderly ones, but be sure that whenever a child asked you a question just know that there is something he/she want to learn. A smart child will always ask this question "Why is the moon moving with us"? Whenever a child ask you a question like this just know that the child is thinking about the world as a whole, how he/she can solve a universal problem. The way that you can support and encourage the child is through your perspective and observations so the child can grow better.
Give them time to explore their ideas
When it comes to science and technology there are so many children that are good in it but sometimes they problem is usually time management at home. Time management at home is something that has to do with families pressure which is mostly found in Africa countries that children will be working during the day without having time to think. One of the way out to this issue is that whenever you discover that a child is intelligent and so creative start giving the child time to explore the potential that he/she has.
Thank you for your time here.