Technology has experienced a huge advancement in a little more than the last two decades. Infact, it has been shown quantitatively that the growth that occured during that time is more than that of the previous fifty years combined. That is how exponential it has been. All in all, tech and its by-products have come to stay. And it is bridging the gap between them and human such that soon enough, it melts into our respective personalities and we virtually can not be defined without it.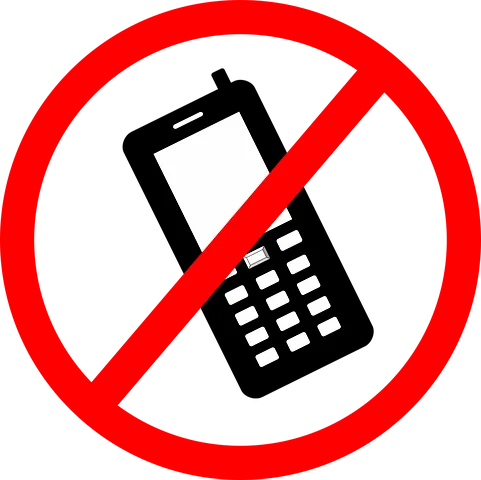 Source
A day without my phone? I can't imagine that again. Again, because it sure has happened before but it must have been a time where I had to seclude myself compulsorily. I can be sure of my laptop not doing much damage in its absence. Infact, I am presently in a place where I won't see my laptop for the next four days. Not that I am going to die if my phone is not by my side but the relevance is not of little magnitude.
For the purpose of this context, I would say humans as we are built to survive will still find a way around it since phones or our computers won't exist anymore (hopefully for just a day pls). Irritability is a natural characteristic of living things at large.
Not having my beloved phone with me means I would have to go old-school - to the days of our forefathers. First, I know that whatever I do, my family is my family. The time here will be utilized to have a more than usual relationship. I will have anyone available and engage them well to a fault. Truth be told, phones have kind of reduced our social interaction. So its absence definitely will bring a little more interaction with one another. Same applies to extended family and other members I may be closed to in my environment.
Being old-fashioned means e-books are non-existent. Although I strongly prefer hard copy books to the other. I will so much love to bring up those books I have not been able to finish or even start due to one thing or the other. Infact, at the moment I started reading one of my favourite books - The Godfather by Mario Puzo after abandoning it for long. It is high time I (we) went back to all those old folklores our old parents told us by the moonlight. I am sure its going to be fun!😁
Well, to be truthful, once in a while in that one week, I am sure my mind will race back to wanting my phone and laptop in my hands. Definitely, the thought of Hive, some information and money I should have acquired but I will pull through it somehow. One week is just some days away, right?!
---
This is my entry for the Hive Learners week 24 edition 1 topic which you can check out here.