Volunteering is basically accepting to take up some responsibilities out of your own free will to help others and without some sort of compensation for doing it. A person who does this is called a volunteer. In life, we may have all been one once. Perhaps back in secondary school, you gathered assignments for submission to your teacher, or you decided to count the number of people in a queue you were to buy a ticket for a movie. Yes, scenarios as basic as this has an element of volunteering. However, on a larger scope, it could encapsulate your activities in distinctly touching the lives of people around you. Just like how some medical practitioners volunteered (even risked their lives) at quarantine centers during the Covid times.
Now, to the question. Do I volunteer? Yes, I do. I am a volunteer. I remember being someone who always does not want to do anything, for example, in a gathering, and just go unnoticed. And when the gathering ends, I pick up my stuff and vanish. But upon entering the university, I felt there was more to do than just being on the low side. So after some due research, I got a hold of and attended an online seminar on the rudiments of volunteering. And that was how I started to take up some forms of volunteering ranging from class to events at large. That is, it comes in different dimensions.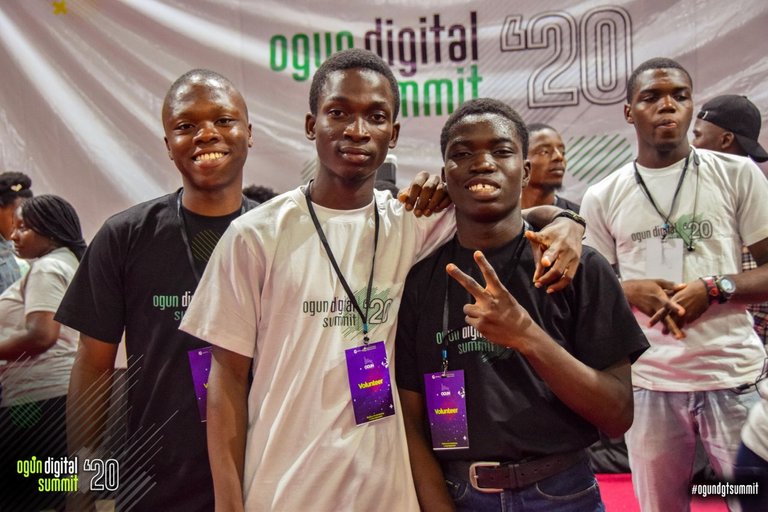 You know, as this is a service to humanity depending on the scope of what you are doing. But part of what I learned in that seminar is that, at times, you may not need to volunteer every time or in anything you see. It is best to do so in areas that are related to what you have ideas or know how to do best. This is so that you would be able to perform well in that area. Although, there are always neutral grounds where no one needs technical expertise before you can volunteer. For example, to perform as an usher or protocol officer at a public awareness program. But still, the main reason for doing so is to help people.
Although, there are always neutral grounds where no one needs one technical expertise before you can volunteer.
For me, apart from neutral roles like that of an usher, I do volunteer for those in the area of tech and academics. Those two are my main strong points. In my fellowship, I am a member of the Academic and Library Unit which has a responsibility to organize tutorials and academic seminars as some of its many duties. I tutor students that offer courses that belong to my area of interest and specialization.
Besides the fact that volunteering is what you do without expecting anything in return, there are benefits – not monetary – that come with it when it is done right. Volunteering is an avenue by which I network and meet new people either in my field of interest or otherwise. There are people who have helped me with the advice I seek from them or in other ways.
Strategic networking, at times, brings people who are also involved in what you do, whereby you learn more from them, share resources, etc. Besides, you get access to certain people who are not readily available. When prominent people in the society organize a program, and you are a volunteer, I bet if you know your onions, it will be direct access to that person.
Also, one other thing I have learned is that if you want to learn something maybe a certain skill. You just try to volunteer to help the person without pay or anything wholeheartedly, within a few months you are going to grasp what you need.
In the long run, volunteering could actually be a two-way thing. Although, one thing is the major front of the two - helping those in need without thinking of any benefit in return. That is, those to who you are rendering the service before anything else. But you can always make judicious use of that experience!
---
This is my entry for the Hive Learners week 26 edition 2 topic which you can check out here. And the image above is mine!