For Nigerians, the general election is fast approaching. Come February and March 2023, there will be both Presidential and governor's elections respectively in my dear country Nigeria.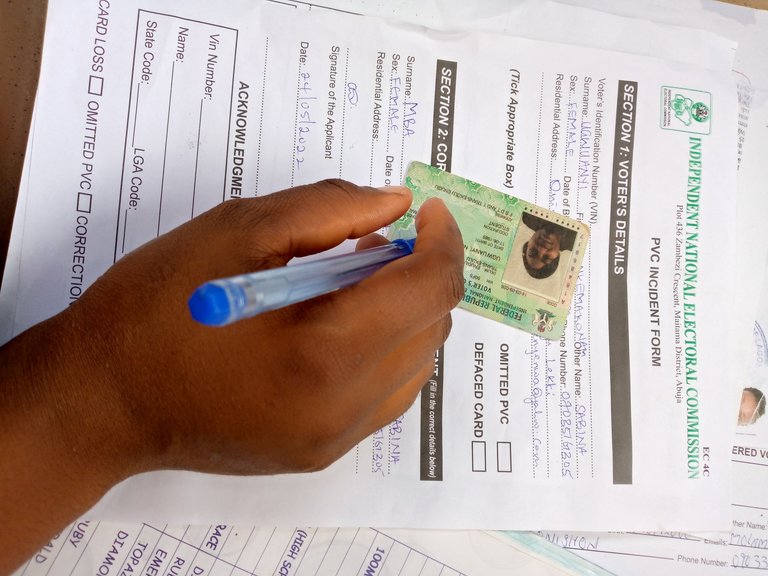 It's no longer news of how bad the economy has been dealing with us so harshly in this country over the past years to date. Nowadays a lot of people find it very difficult to feed themselves, it's as bad as that. Most times, you open the gate to drive out and see some people standing at the gate begging for just a meal to sustain them. So bad!
Lots of people have been complaining of bad government but then, we are been presented with the incoming opportunity to cast our ☑️ vote. Now the big question is, how prepared are you to participate in this coming electoral exercise?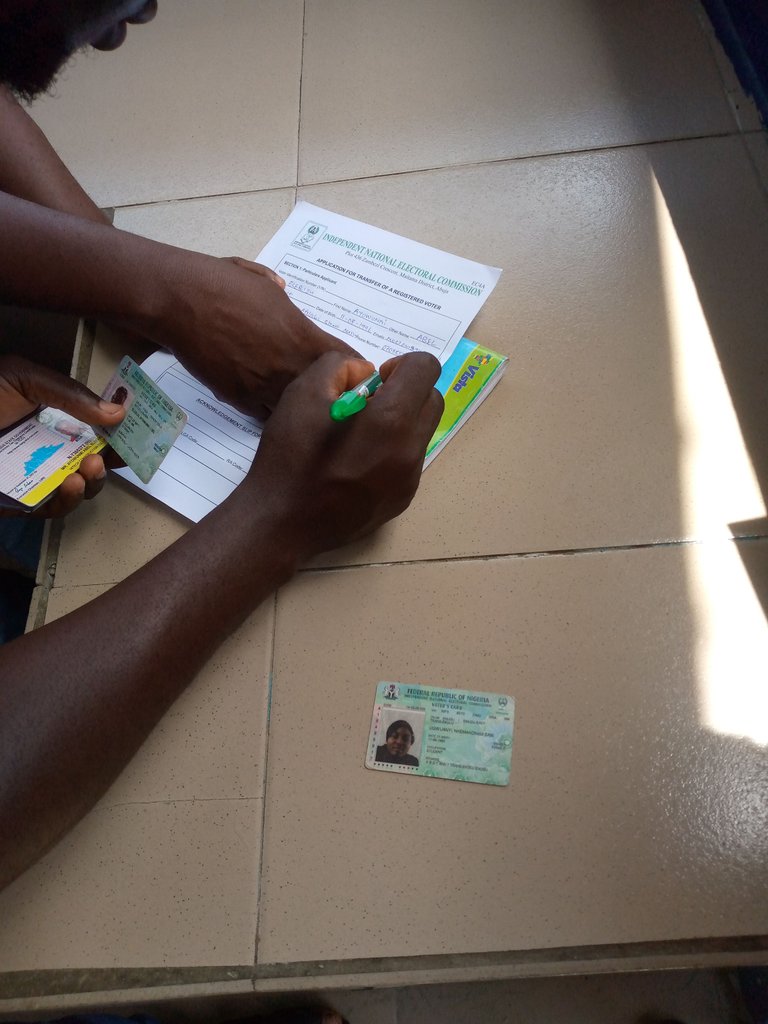 Just yesterday I heard that INEC (Independent National Electoral Commission) will be visiting a place very close to my estate for some registration. Wow, how I loved that news! I had wanted to vote in this coming election but then my registration center is in Enugu State and I live in Lagos State now. So the INEC visit is an opportunity for me to change my location with them so I can vote here in Lagos.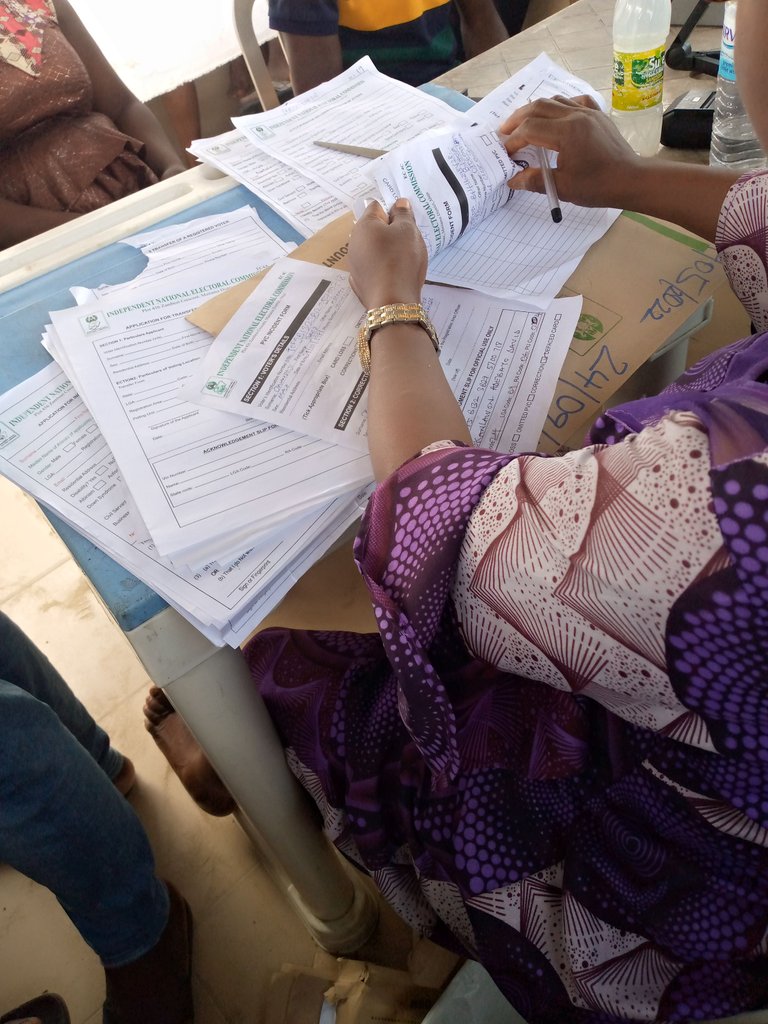 This morning, I had to quickly dress up and rushed down to the registration center. On getting there, the officials requested my affidavit of change of name and newspaper publication. This is because my voter's card is bearing my father's name cos I registered when I was still single and now that I am married, I needed to do a change of name with INEC and a change of location too. I didn't hesitate to go back home to go fetch the needed documents because come 2023 I am ready to cast my vote and my vote must count.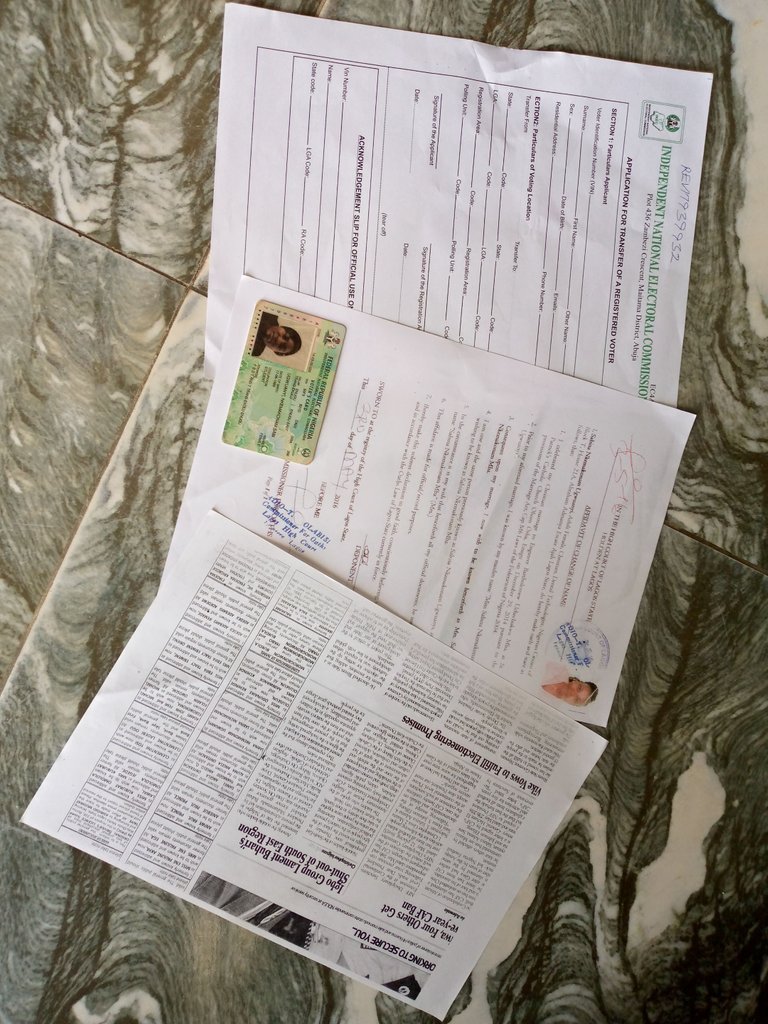 I was able to get the document and so I filled all the necessary things needed for my request, I did capturing and thumb printing too and I was issued a receipt which I will use to claim my new permanent voter's card by October this year at the INEC OFFICE.
So friends, as you can see I am well ready for the forthcoming election, and I want to urge everyone to avail him or herself to vote,! Enough of complaints, it's time to get out of your conform zone and vote your choice. Complaining can never change the situation of our country but ACTIONS! I CHALLENGE EVERYONE TO GO GET YOUR VOTERS CARD IF YOU DON'T HAVE ONE AND IF YOU HAVE, PLEASE PREPARE YOUR MIND TO VOTE, LET YOUR VOICE BE HEARD THROUGH YOUR VOTE!!!
Thanks for reading!!
Please Note: All pictures are mine
Remember to keep staying positive and be happy 😊 🥰💞🧡
Also published Here