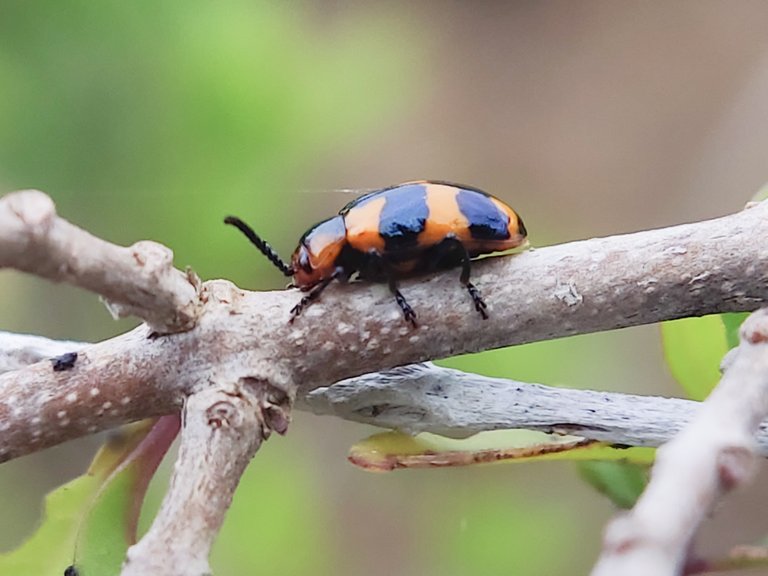 Gallerucida bifasciata is a type of beetle that lives and feeds on foliage. This insect has a color that canti that is the color between black and orange shiny. Live peacefully among strong grasses. He enjoyed the leaves that grew there. At the moment Gallerucida bifasciata is getting more and more children on that grass, I see it that way.
On a not-so-cold afternoon, I found them relaxing as if Gallerucida's life wasn't so complicated, just sitting quietly and enjoying old age.
I think everyone thinks of old age, where old age becomes a battle between living peacefully and regretting. Many of us have to choose one of the two, yes, old age should be a time of enjoying peace. I think so is what Gallerucida is thinking.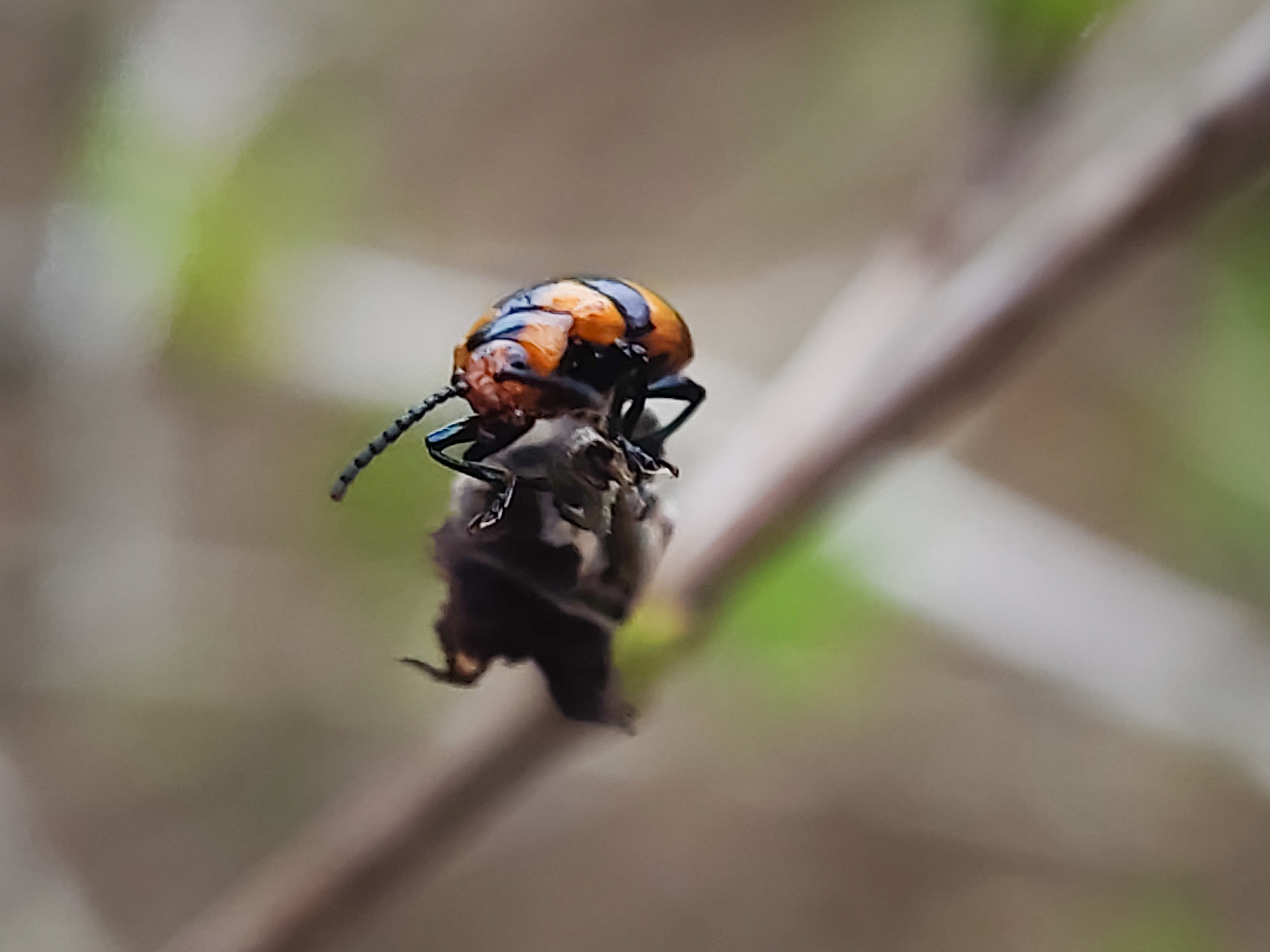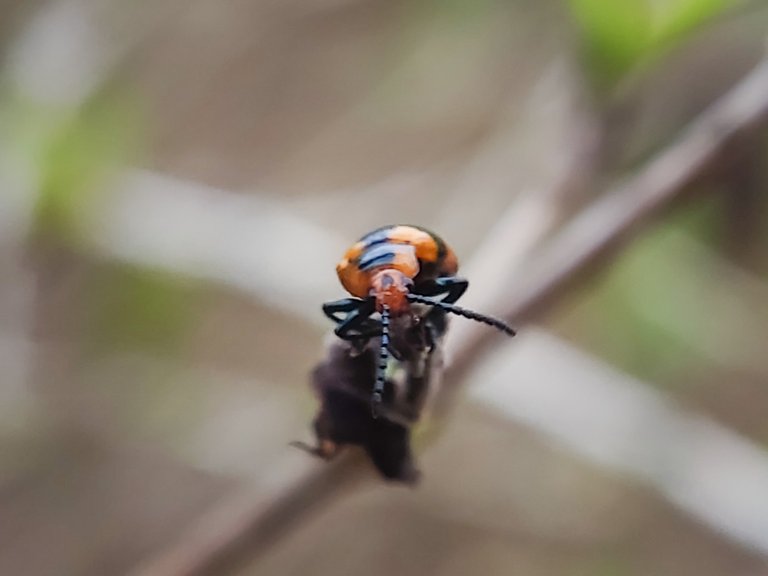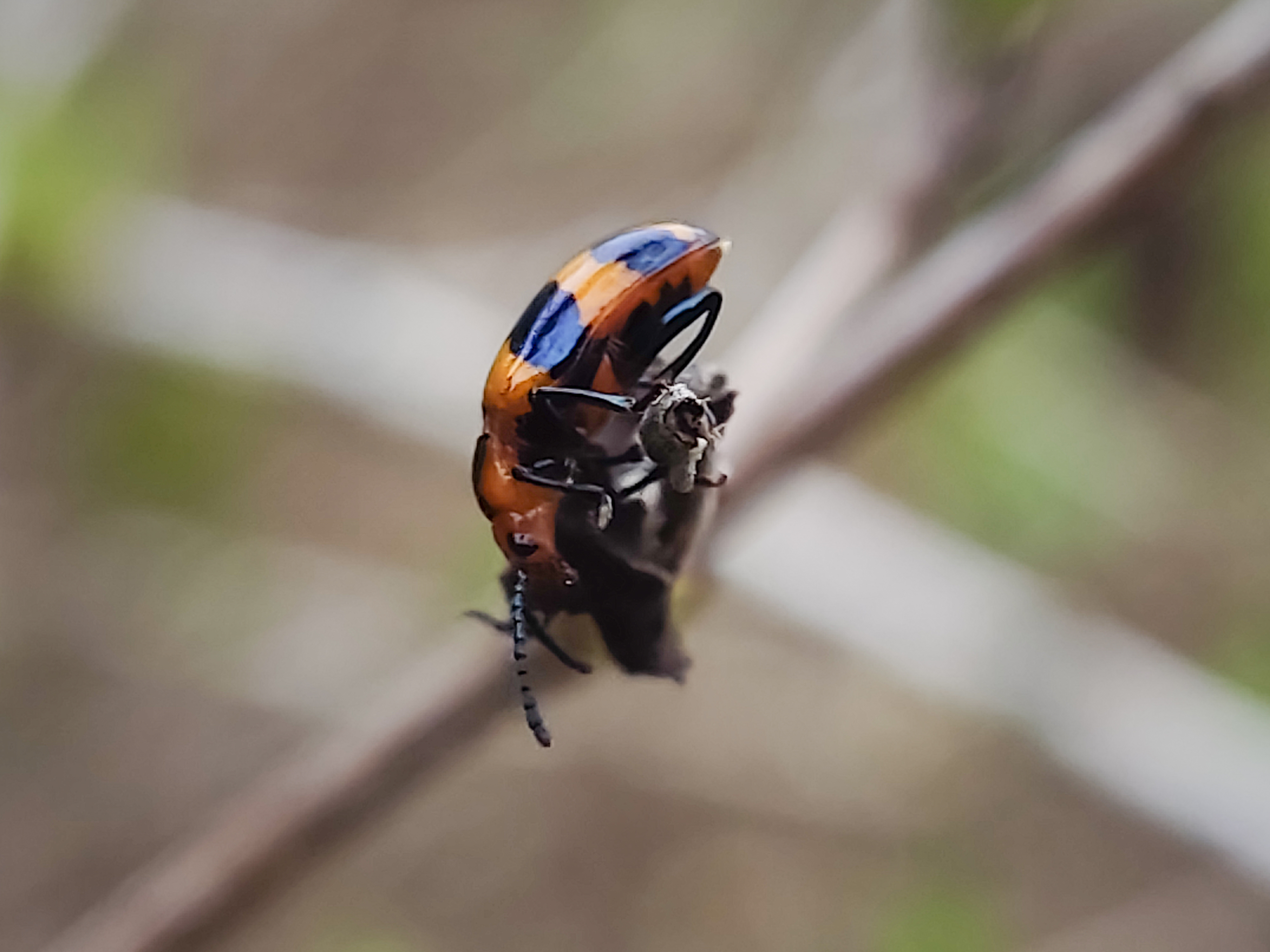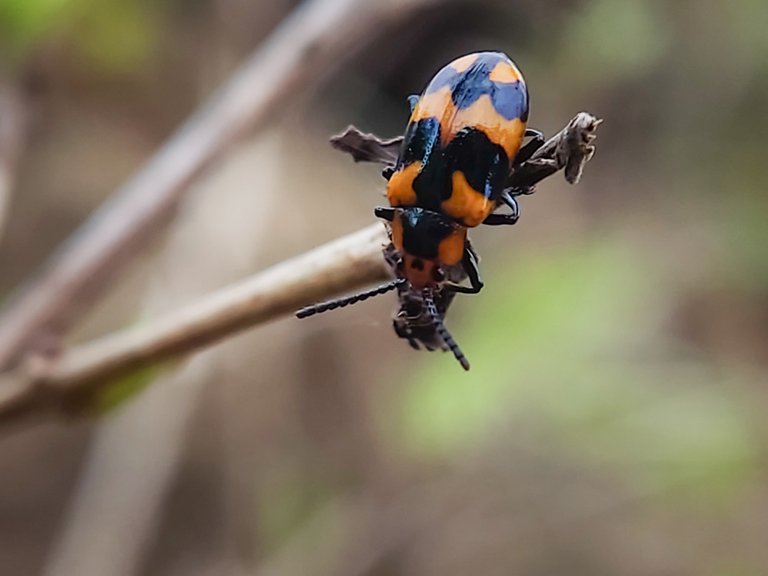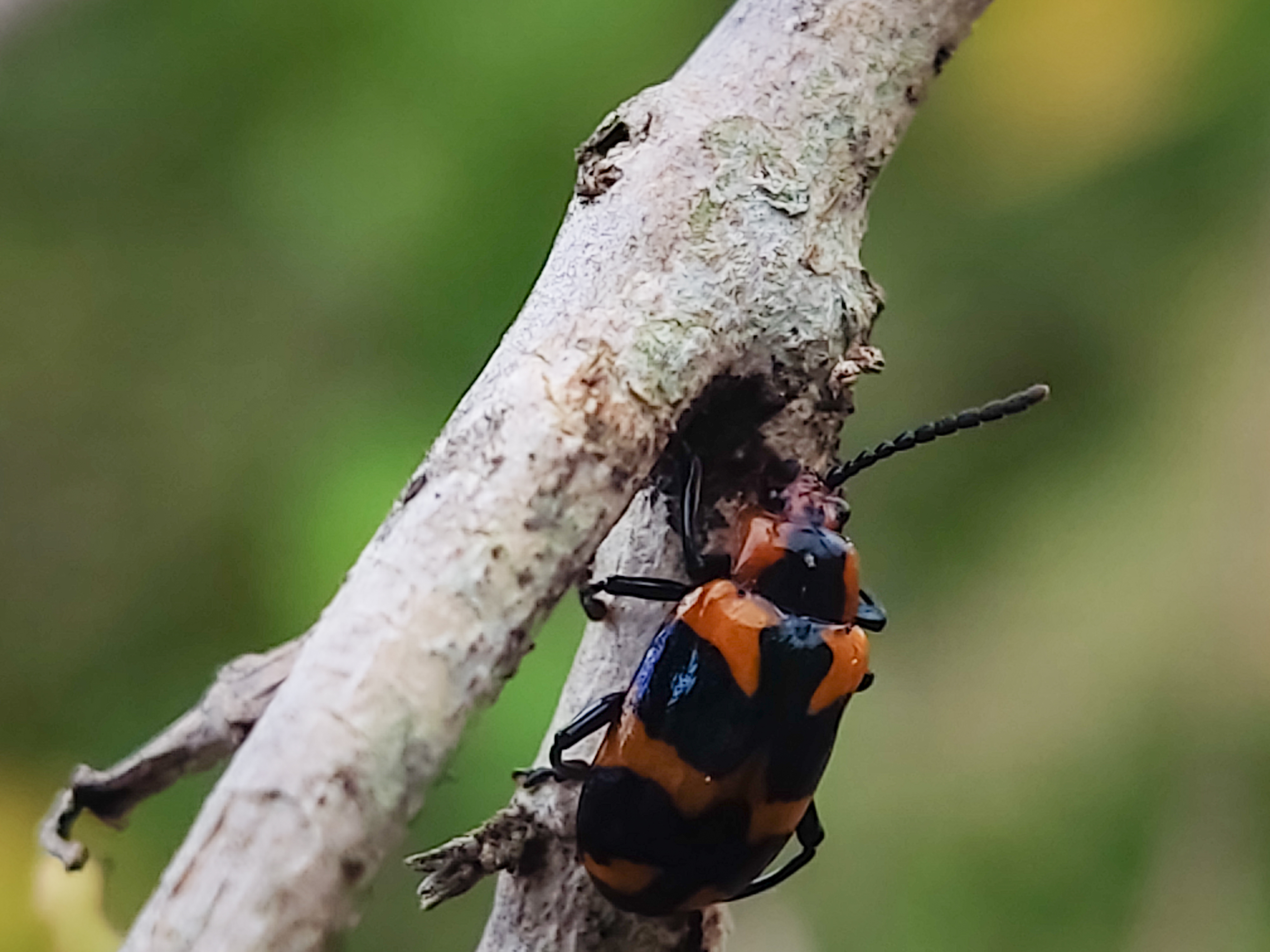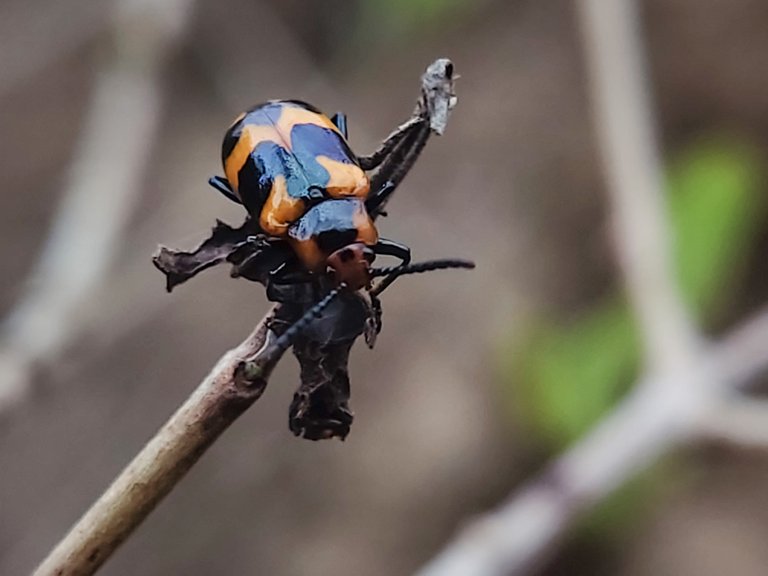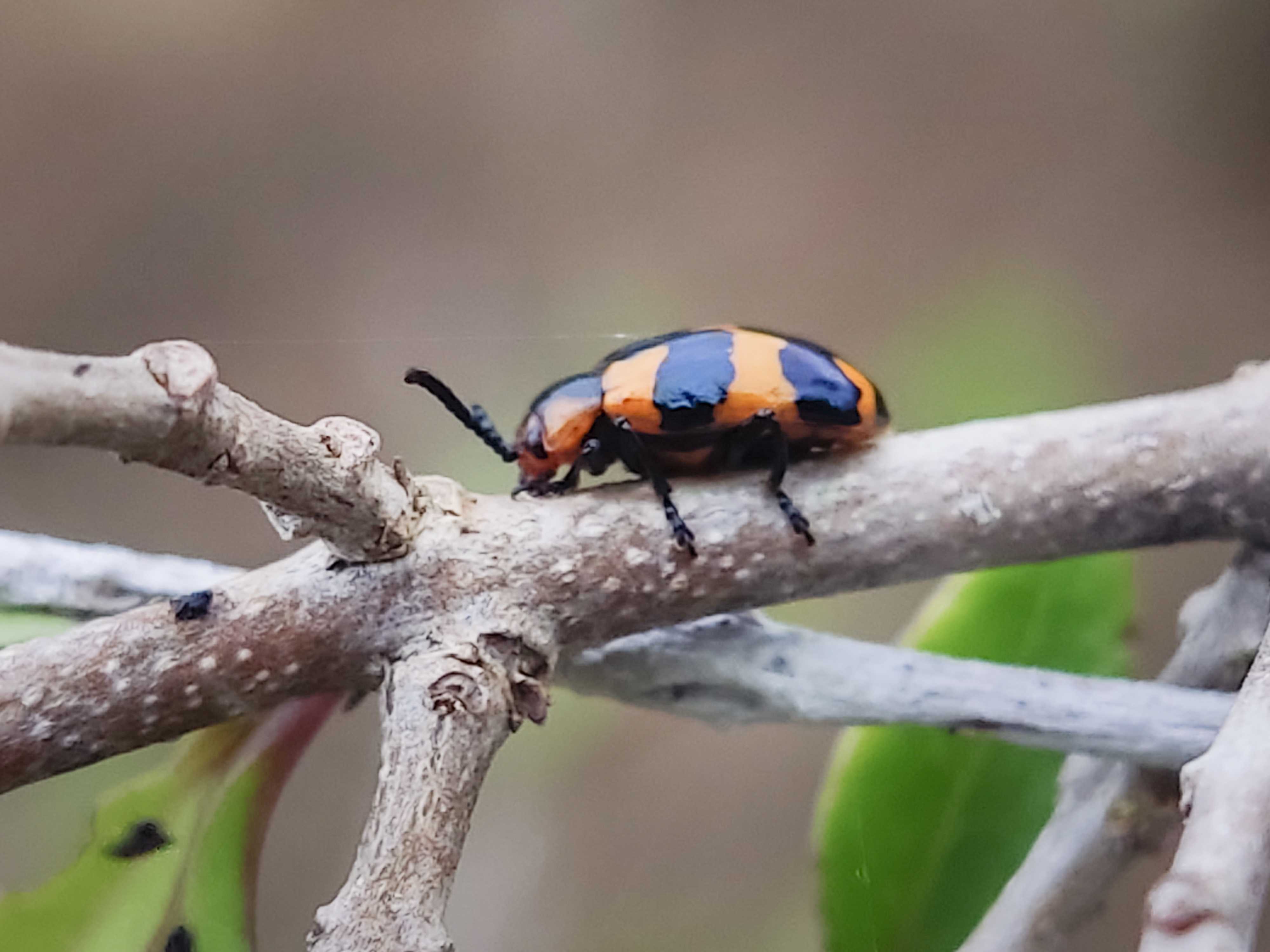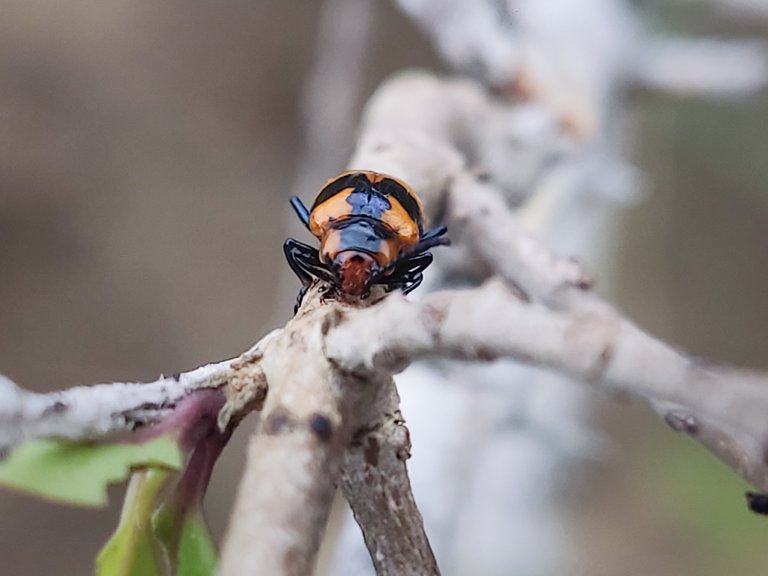 Here's today's post, kicking off this beautiful morning. Let us go more excitedly because in the future is an old age that is waiting in peace.
Thank you to all my friends.
Greeting
@naisfreedom
| Camera Maker | Xiaomi |
| --- | --- |
| Camera Model | Poco X3 pro |
| Processesd | Mobile Lightroom |
| Location | Indonesia-Aceh |