Reconstruction of my fishpond

Good day Hive family and well wishers. I trust you are having a beautiful day.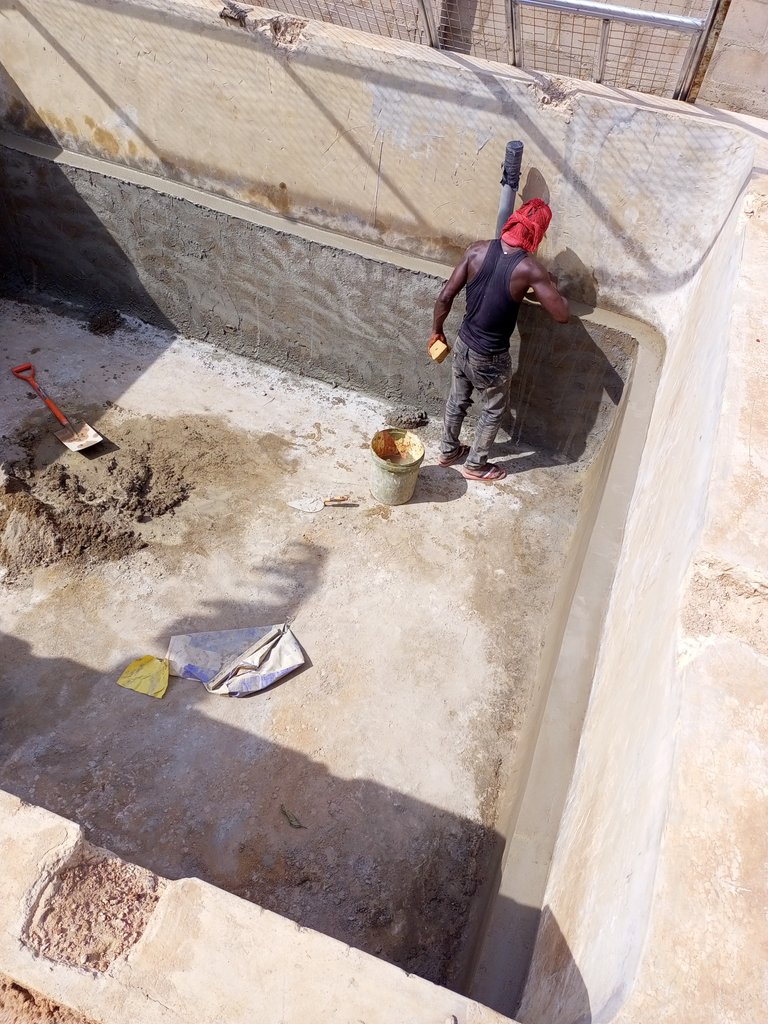 If you have been following my blog; you will remmember I shared a horrible expirience of mine; when my fishpond collapsed. Because of unfortified foundation.
I'm glad to annouce the reconstruction of the pond.
The picture above is the reconstruction of my fishponds. The whole mistake made back then, starting from the foundation has been corrected. As directed by my architect, we digged it 3 feet down; and start the foundation from there. The foundation is well conjugated with enough Cement and Rods. Reconstruction still on progress.
The plastering is ongoing. The essence of the plastering; is to get it more fortified to retain water. So, the pond is now uncrakeable and brakeable.
The essence of mistake we make in constructions that leads to damage of our resources, is not really a loss to us, but to the favor of knowladge we gain from the disaster. There's this popular saying that; "If Education is too expensive, try ignorance". So, I think thats the knowladge one gains from the mistakes is just a consolation. Perfection comes from many trying!
I hope i was able to share with you some important ideas you may need while building your fishponds.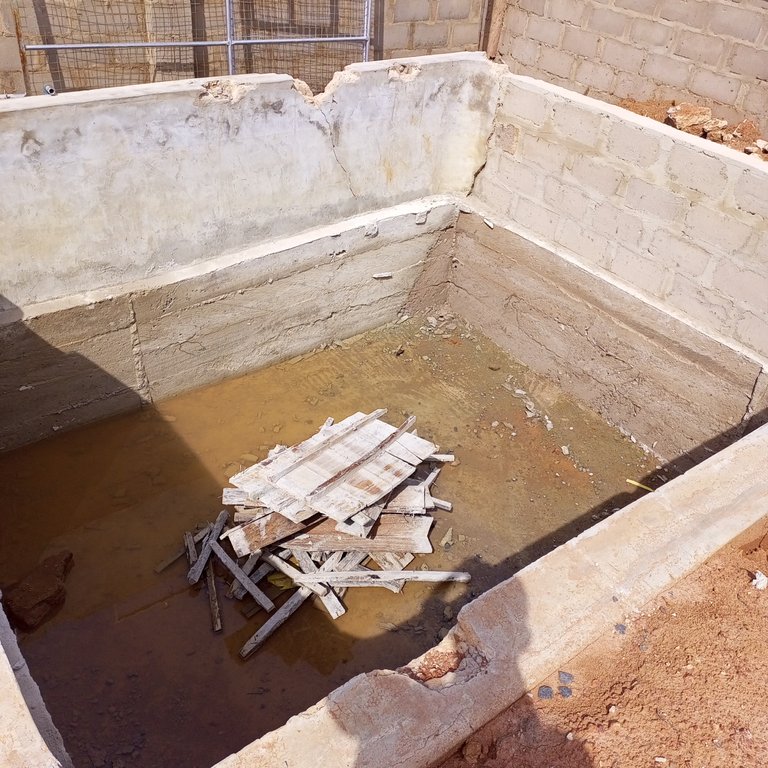 Thank you for coming around and for your support.
---
---